Recently Evo Magazine Choose their top 20 "driver's cars" from the past 200 issues. 11 of the cars they choose are represented in my 1/18 collection, but it got me thinking, what would MY top 20 be...but then I tried to pick from my collection and I ended up finding it impossible to pick "just 20". So that is where YOU come in DX community!!
I have decided to post the best supercars, from the last 20 years, that I could not pick from my collection. Your goal is to pick YOUR favorite 10 cars from this group. Or just enjoy the photos as I have hardly ever taken the time to share my supercar collection, other than in my collection thread. I will admit I have a more complete musclecar collection than Supercar collection. No Laferrari, P1, or 918 yet....also no 991's or Speciale!! YET!! But what I have come up with is almost 30 choices from my 1/18 collection, for you to pick your top ten from. Simply post your top ten and after a few weeks I will count the votes and We will have a consensus, C'mon DX community, Let's show Evo how it is done!! Here are the pics of the contestants I have picked, followed by a list of all the choices.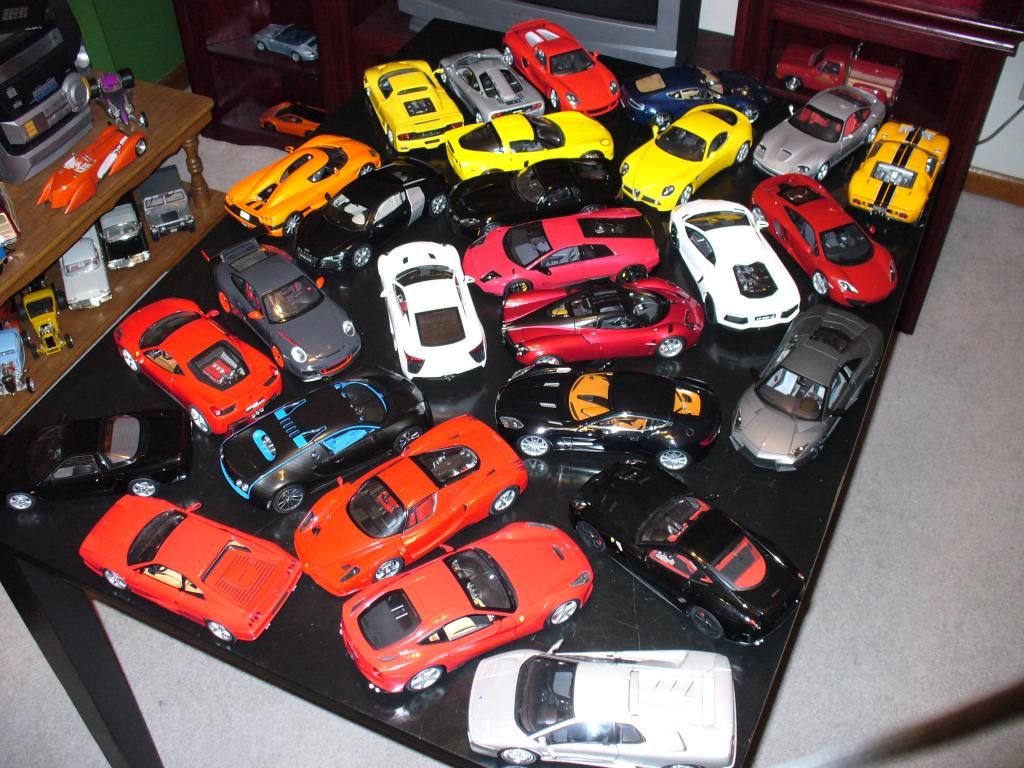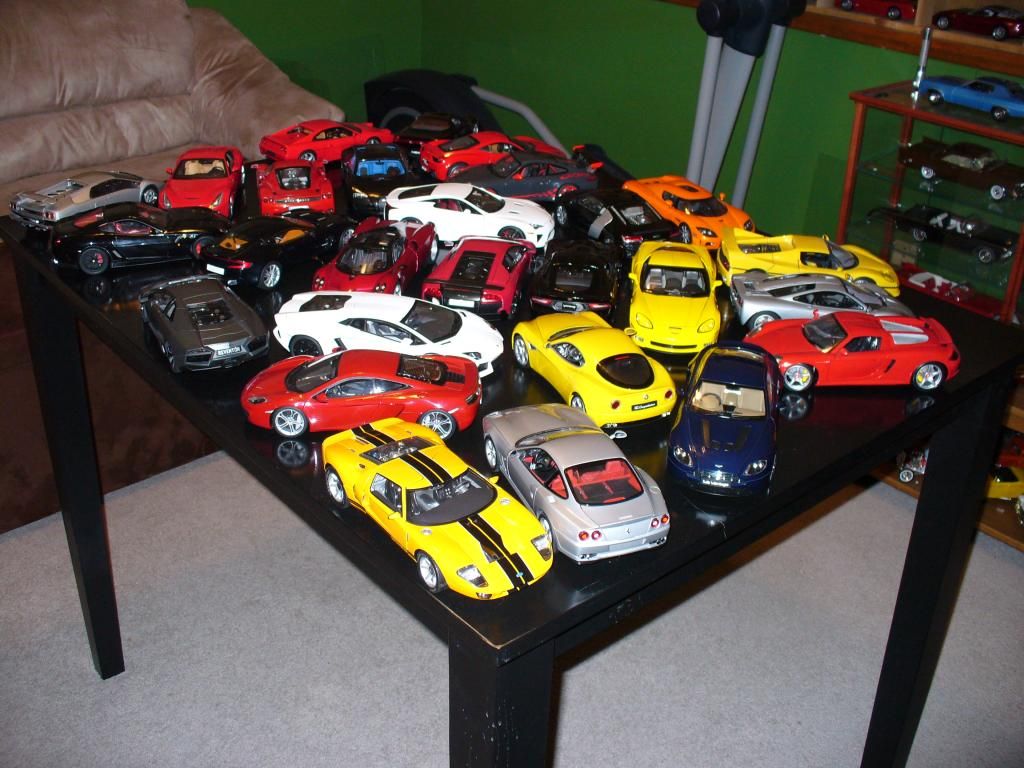 1 McLaren F1
2 Ferrari F50
3 Ford GT
4 Porsche Carrera GT
5 Koenigsegg CCX
6 Audi R8 V10
7 Chevrolet Corvette Z06 (C6)
8 SRT Viper
9 Alfa Romeo 8C Competizione
10 Aston Martin V12 Vantage
11 Ferrari 550 Maranello
12 McLaren MP4-12C
13 Lamborghini Aventador
14 Lamborghini Murcielago LP 670SV
15 Lamborghini Reventon
16 Pagani Huayra
17 Lexus LFA
18 Aston Martin One 77
19 Ferrari 599 GTO
20 Lamborghini Diablo VT
21 Porsche 911 997.2 GT3 RS
22 Ferrari 458 Italia
23 Ferrari F12 Berlinetta
24 Acura NSX
25 Ferrari F355
26 Ferrari Enzo
27 Bugatti Veyron Supersports
Here is a preview of a future DX community ?
Edited by smokeyfan, 22 October 2014 - 09:35 PM.