After waiting 5 years for a good deal on one, AUTOart re-releases the 787, in very limited numbers. So I get mine in today, packaging great, model looks INCREDIBLE in the foam boxes, and I'm elated I finally have one. Before taking it out of the package, from above the wing looks a little to the left(with my many big wing cars, I always check them very carefully). After looking from the rear I can see all the metal brackets are bent. These are very substantial as well! So 15 minutes later back in the box and start the process on ebay(I have NO worries about the seller taking care of it).
It's just a shame, with how many people and steps must be involved with making any diecast like this(let alone double the parts counts models) and it gets to the LAST person who packs them up and they squash the foam down crookedly and tweak the wing. I put a little force against the bend to see and it took more then a little bit of force for someone to bugger it. Oh well, got it in half the time I thought it would to ship, and now the shitty process of sending models back and forth begins.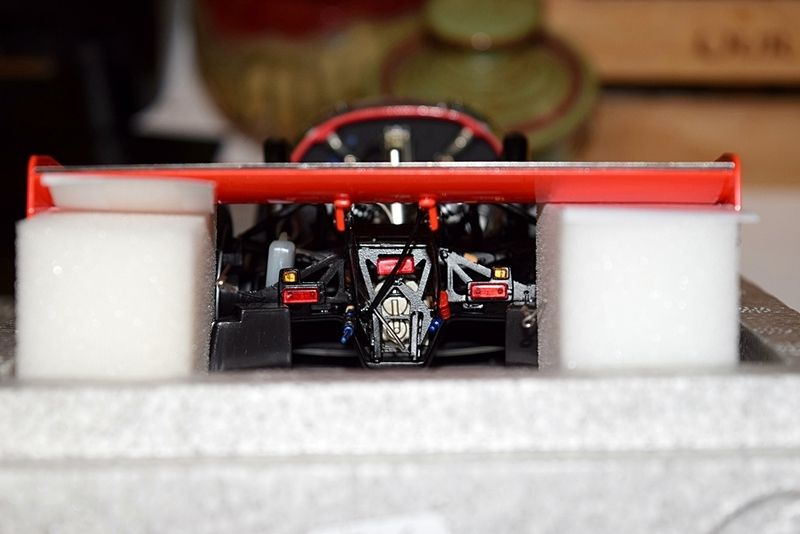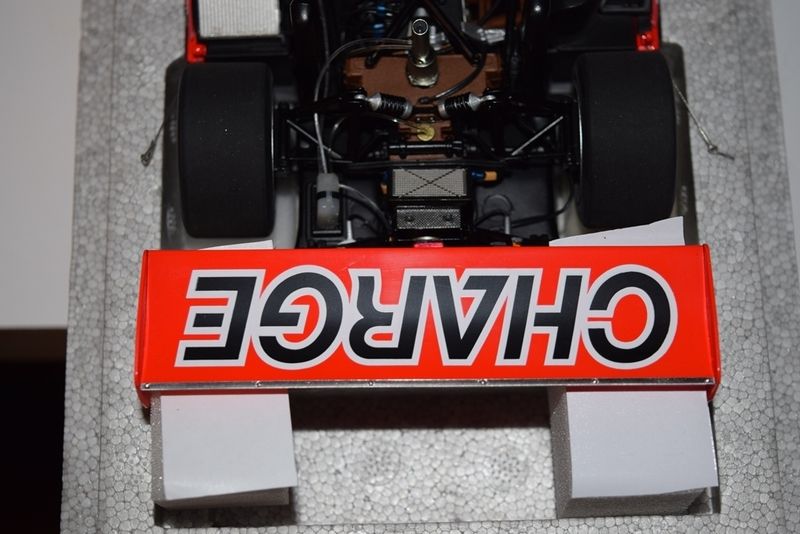 Pisser when you see stuff like this, one of these wonderful models defective because some who's job it is not to damage something damages it. And you KNOW they knew when they did it with the strength of the part's supporting it.