Hope one of you master builders can come to the rescue with an idea.
A friend from Germany has converted the 1/18 AUTOart Gulf Porsche 917 L from the #17 to the #18.
I only paid £30 for the model, But the build is costing me close to 160 Euro, Which I dont mind, As I really want it doing.
The model came with a one inch crack in the front window. But when removed it split in two.
Up to now he has tried all other 917 front windows, UH, Eagle race, Norev and even AUTOart. But with this being a long tail. The front windscreen is bigger than those from the other manufacturers.
He has tried something called Lexan,Which is a thin clear plastic, But has informed me that is is very difficult to shape.
Here is what the model and screen currently looks like. Sad to see I know.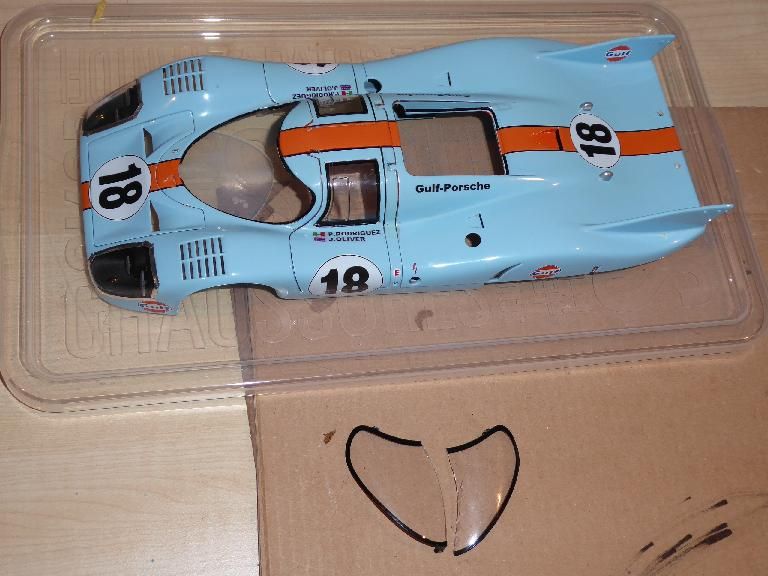 Obviously I dont want to have to buy another long tail just for a windscreen, Because as most of you know, Good ones cost a small fortune these days
So I am open to ideas.
Please help me.
Thanks
Dave
Edited by Dave7872, 19 March 2017 - 07:56 AM.