Just a minor upgrade on my Kyosho Ferrari F355 berlinetta. Those rear lights are really sticking out to much, so I corrected them. I do like the model although it has it faults.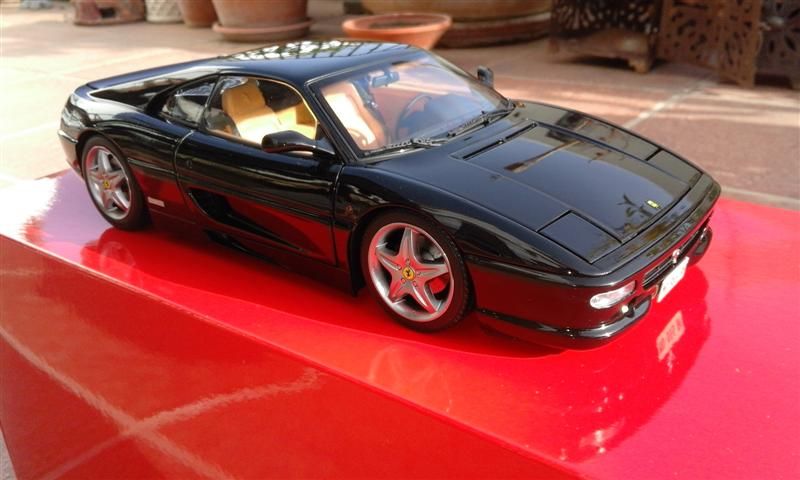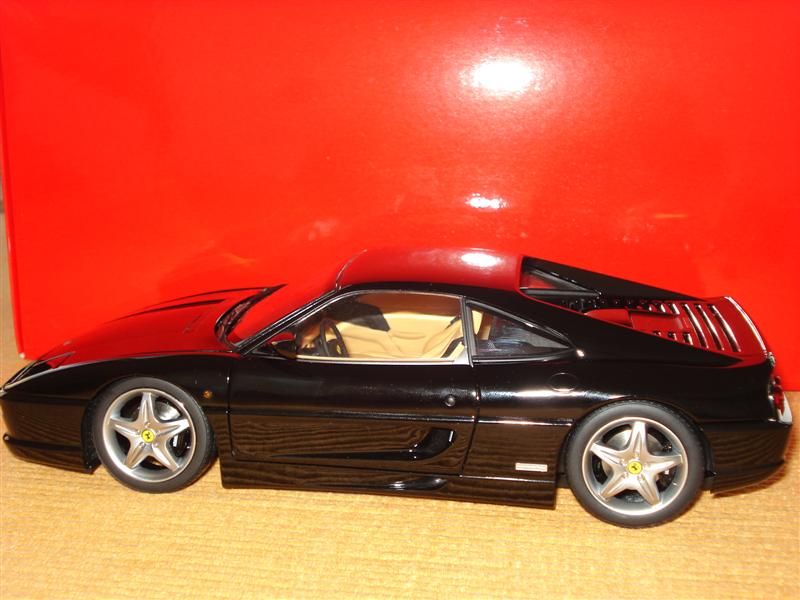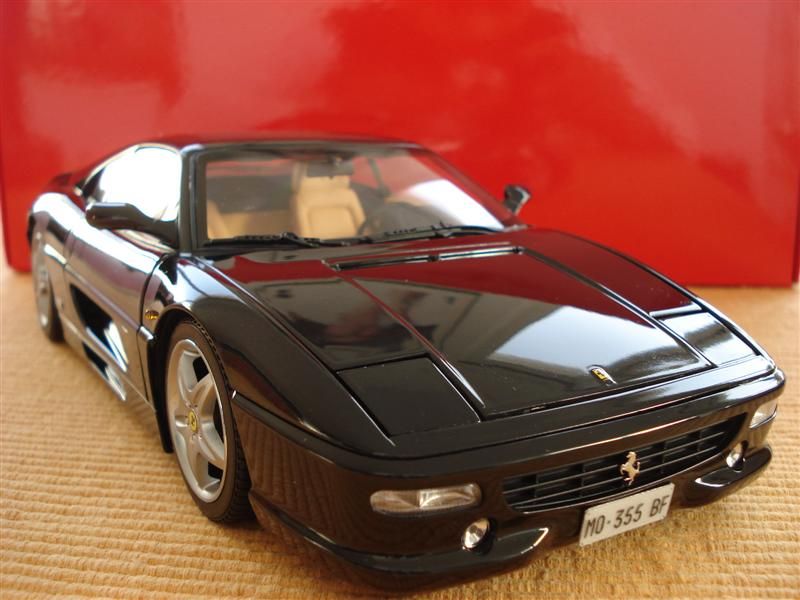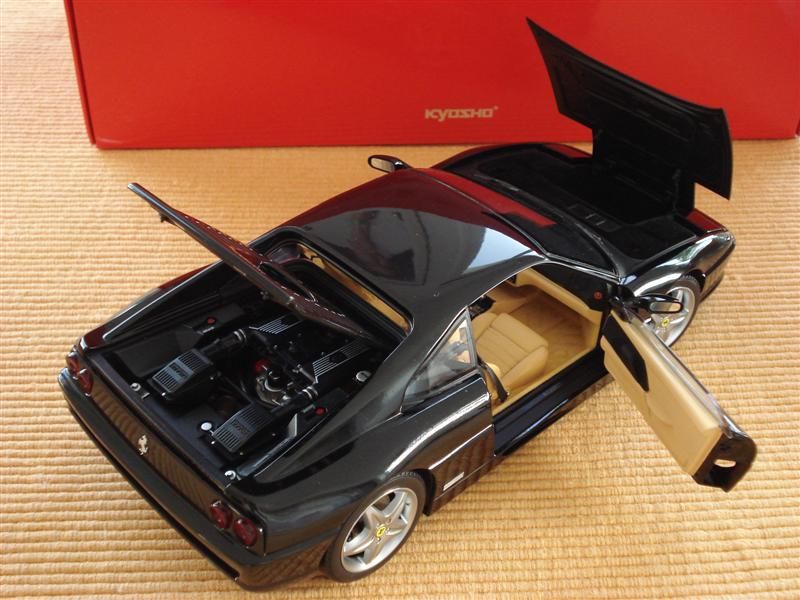 I also ordered 5 sets of 3D license plates from Dingsign, they don't get more realistic then this in my opinion.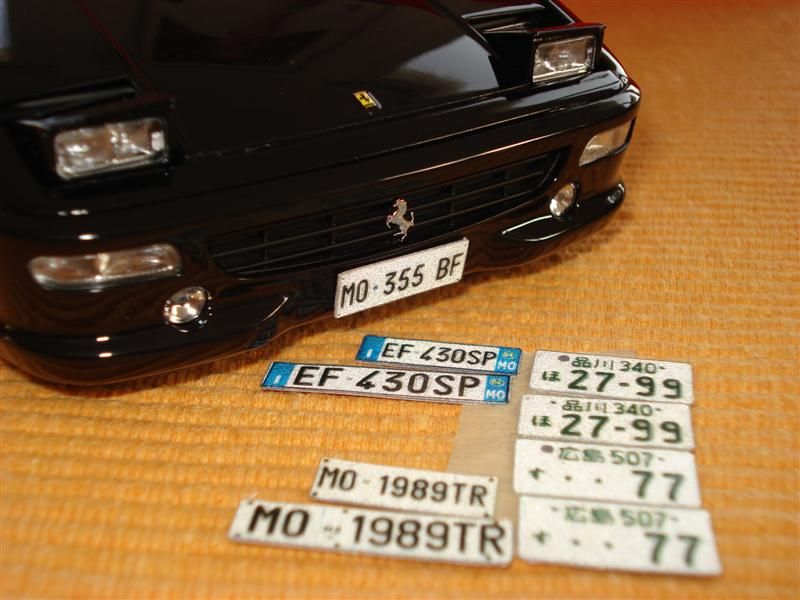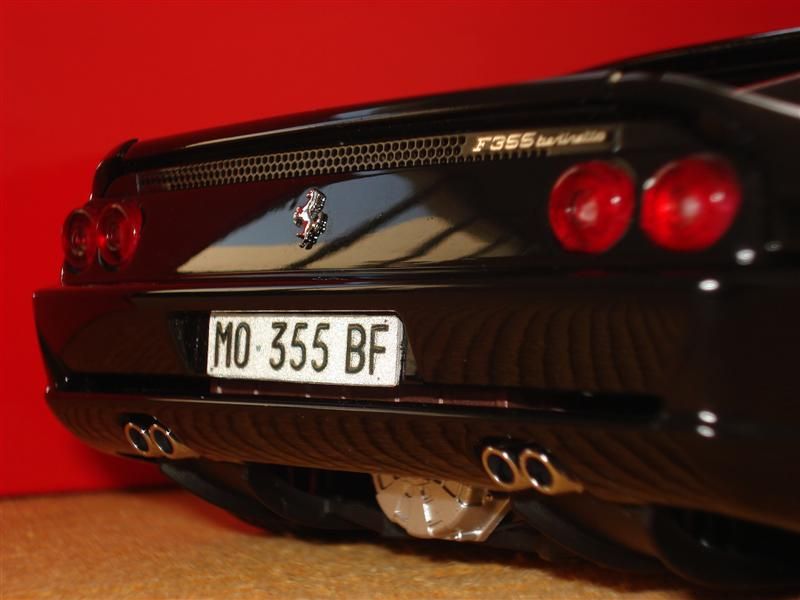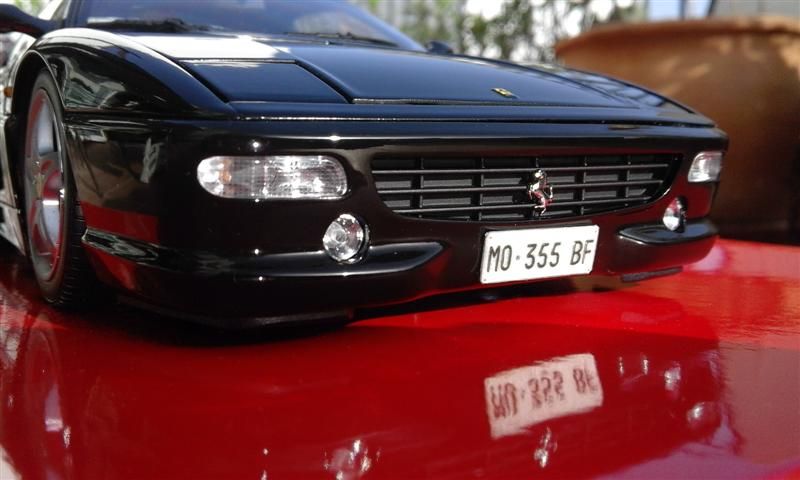 This is what I did with the rear lights. Took the bumper of which is attached only with two screws and so easy to remove. Then remove the well glued lights and then I made a larger hole so the light will fit in it and can place it deeper inside. I did this for all the four lights...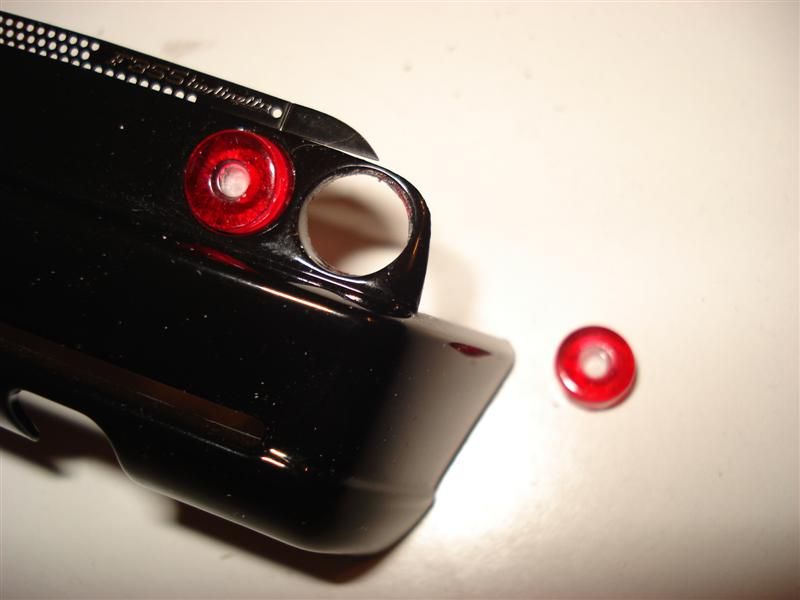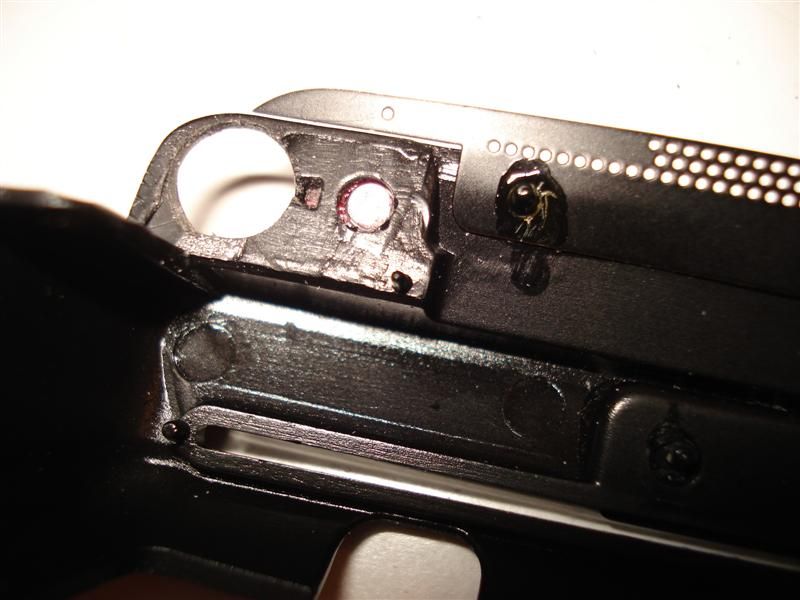 Before: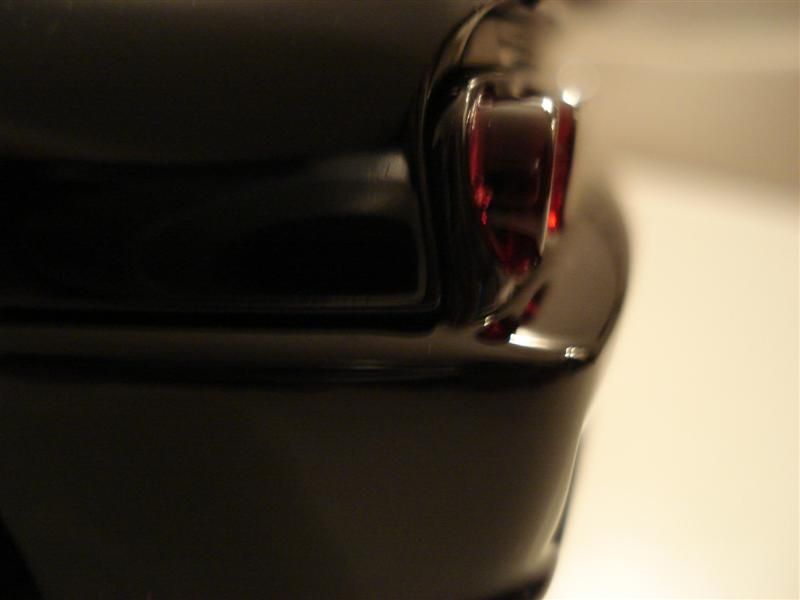 After: