Well, here I am again with something off the wall. It is a Mercedes W163 Formula 1 racer from 1939. I am building it to sit with my recently finished Ferrari F1 car from Revival. For those not familiar with Revival models, they can be wonderful and sometimes difficult, accurate and other times simple, etc. Revival kits are in 1:20 scale and are created either as a basic plastic kit, or one that is higher priced and all metal (engine, chassis, body, metal spoked wheels, with only a few plastic and rubber parts); mine is the all metal kit. You can google 1/20 Revival or search on eBay to get a better view on their content and selection. Here is what the finished result should look like when I am done (not my photo):
The kit arrives in a box with each metal part in it's own compartment. The metal bodies are pre-painted, but sometimes there are imperfections (like mine). I will have to strip it and repaint it German Silver.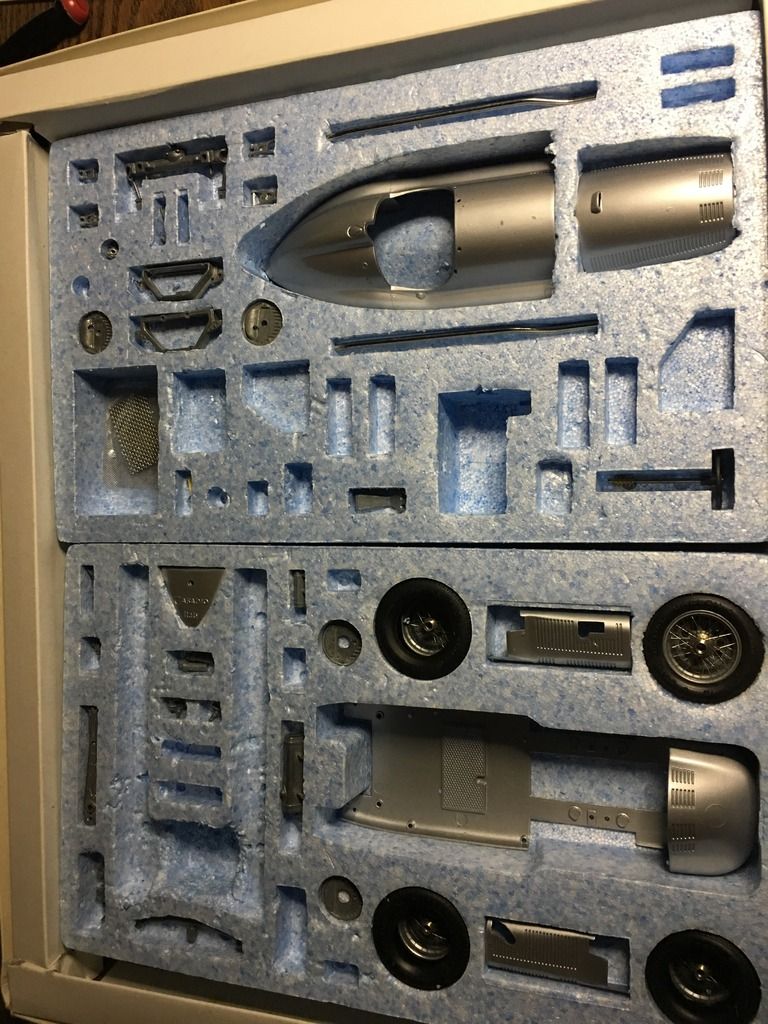 Building a revival kit means you need to be in the right frame of mind to de-seam everything as the metal mold lines and flashing can make an otherwise nice metal part look poor and make fitting pieces difficult (see photo). This means that it is not a kit to quickly throw together. A good set of craft files are a must with these kits.
The instructions show each sub-assembly in an exploded view and there are no part numbers or written instructions on the assembly sequence. Here is a picture of the engine assembly and my finished product (phase 1). Other than researching the color variations of the parts (on real car photos) and the de-seaming process, the only modification I did was to add a plug wire tube (as on the real car) to route the wires properly. You can see the plug wire tube on the lower left photo of the real car.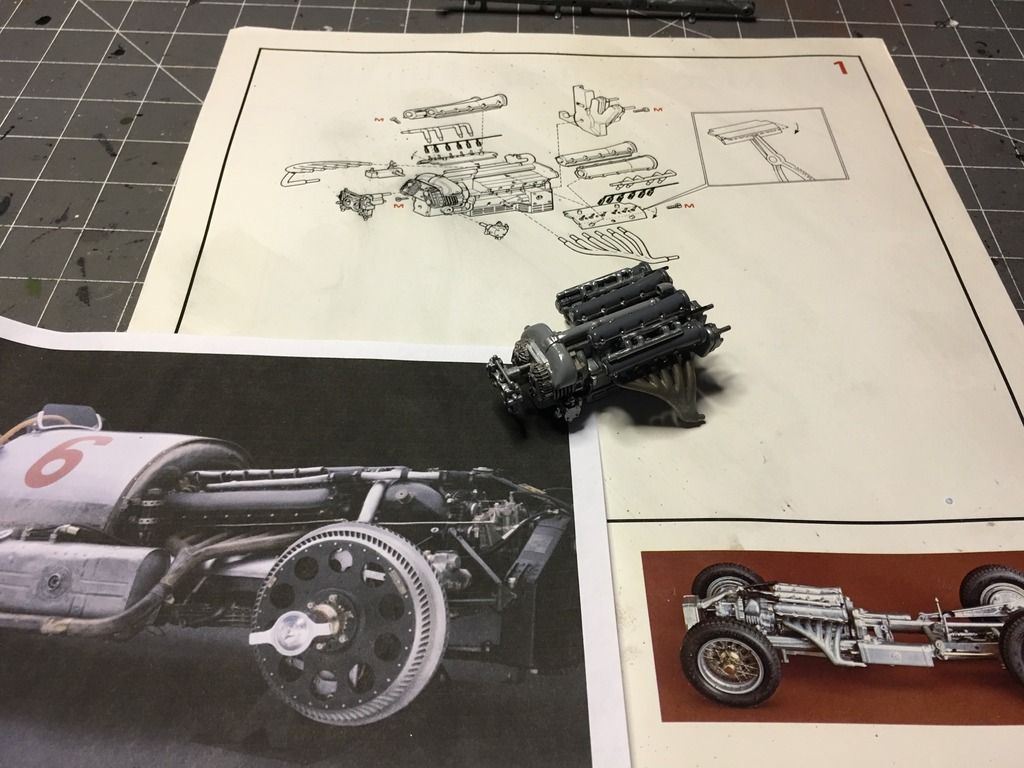 And yes, those are twin superchargers (blowers) on the front of the engine.
With any luck, my next update will show the assembly of the chassis; to include adding the engine, rear transaxle, and basic suspension.
Edited by Drums01, 11 April 2017 - 05:00 PM.