Hello,
I'm a new member from Belgium. Last week I've added the last 1/18 that was on my wish list to my collection, that I now consider as complete. Of course there're still models that interest me, but I'm very proud of the collection I have now. That's why I want to take my hobby a step further and joined this forum so I can share it with you and learn from others.
My collection started about 30 years ago when I was 6 years old. My parents had just told me a story about Santa (no idea how old the youngest member on this forum is, but I won't go deeper into this story) and afterwards we went to the toystore where I heard about budget management for the first time. Instead of Lego's or Nintendo games that were very popular at the time, I chose two 1/18 model cars (more about these later). This was the start of my collection. Soon afterwards I added a third. Number four and five also followed and before I knew it, I was a collector. During the following (teenage) years, the additions to my collection became less frequent. I mainly bought the cars that I liked, but of course my budget was thight at a young age. I never stopped collecting, but when I was at the age of 20 I had a collection of about 30 models that grew by no more than 1 car a year. This included some nice cars, but they were mostly Bburago's and Maisto's and there was nothing really exceptional to it. However I've always been very proud of my collection and it followed me onto the shelves of my first appartment, on my first office desk and into our new house in 2012.
Last year my wife was expecting our first baby. This was a decisive moment for most of my hobbies so also for my 1/18 collection. I remembered the moment that my dad had found out he lost a part of his Marklin train collection that had been burried in the attic for many years and I thought it was kind of sad to lose a part of your own childhood so I decided that my collection should be preserved. Even more so, it felt as if this was my last chance to add the models that I always wanted. Because I had a bigger budget now, this resulted in a long wish list that like I said was completed last week so finally it took me a bit longer than the pregnancy. In November last year I also became a proud father but that made the nostalgic value of my collection for me even bigger. Luckily I was able to add a few very exceptional models in the past year and I now have every model car I've ever dreamt of. In total I have 94 model cars. I've always focused on the cars that I like in real life, rather than the brand of the model car. This results in a very diverse collection with models in every price range. With my latest additions I put a focus on my favourites: Jaguars, Ford GT's and Le Mans cars (starting from Group C).
I'll post a complete list of all the models I have later, but now I want to start with an overview of my collection as it is today. These photos aren't detailed, but I'm planning to make regular posts in the member showcase of every model that I have until my entire collection is there. Some models come with a story, some are just great as they are. I also want to build a diorama to make the cars look even better. It's an ambitous plan given my busy agenda, but as I told this collection is a combination of nostalgia and dreams for me so I hope to share these feelings with you. Those with a sharp eye 'll spot some of my most precious models in the pictures below, but it 'll be certainly worth it to follow my topic in the membership showcase.
See you soon!
My collection:
1. Ferrari & Lamborghini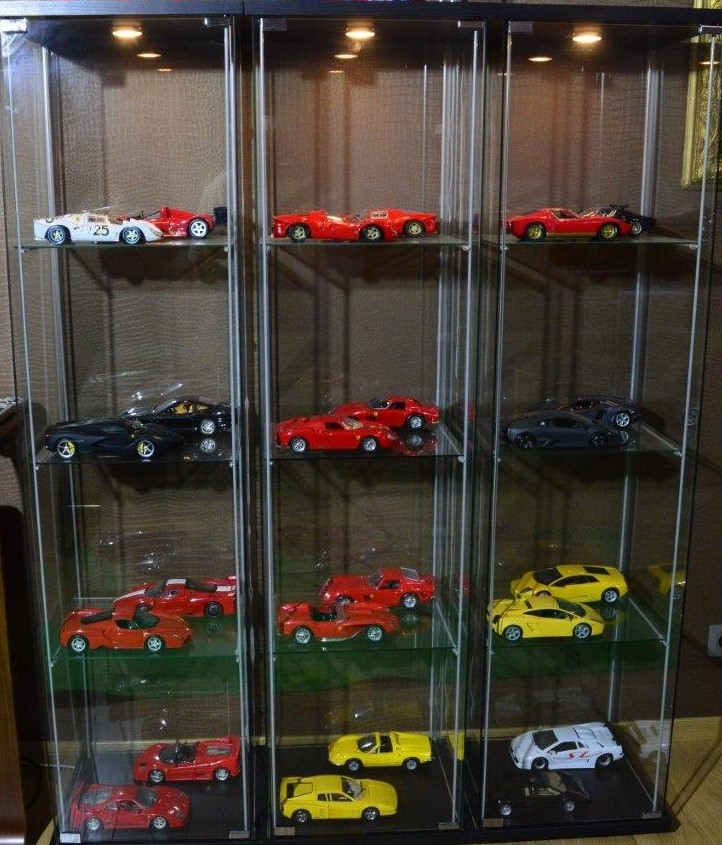 2. Porsche - Ford - Italians (Maserati, Pagani, Bugatti)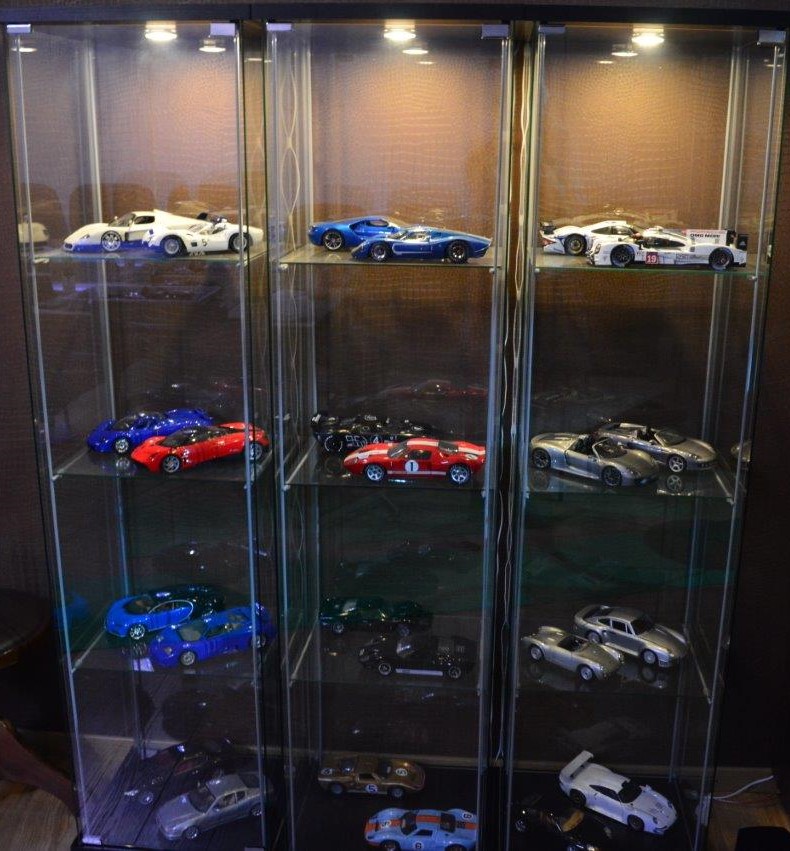 3. F1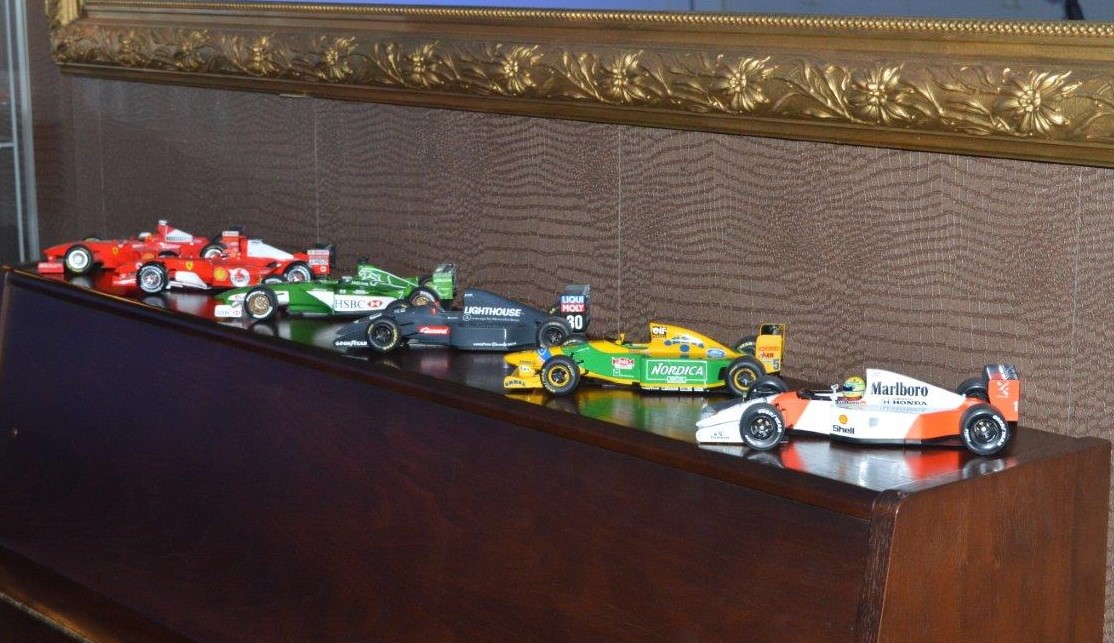 4. Jaguar, Le Mans, Brits (McLaren, Aston Martin) and Germans (Mercedes, Audi)