Since Maisto won't/hasn't made one, I decided to make one while I wait to finish a couple of Vettes. I have not printed the HD decals and some of the differences between the V-rod and Night-rod were not done as I did not have the parts for it yet.
Here is what I started with: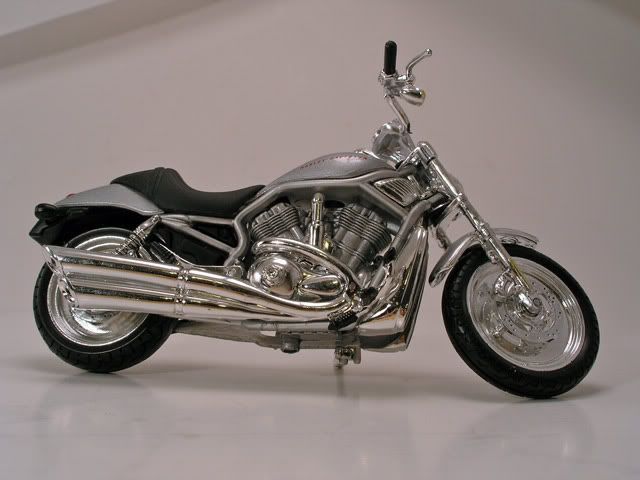 Here are some more: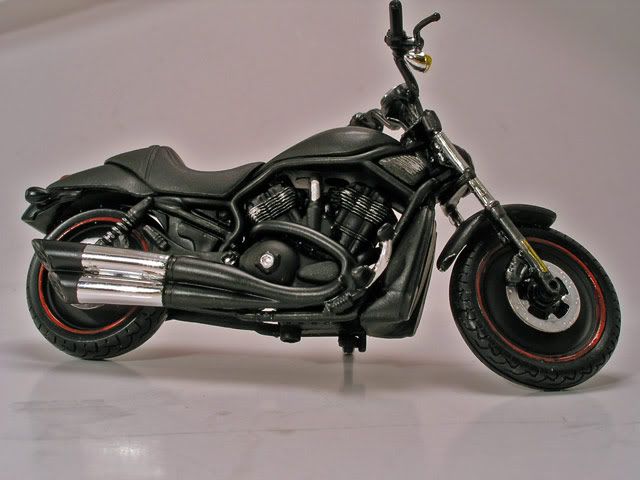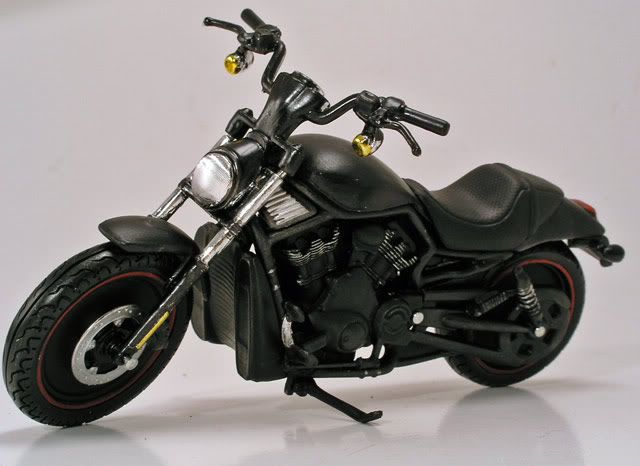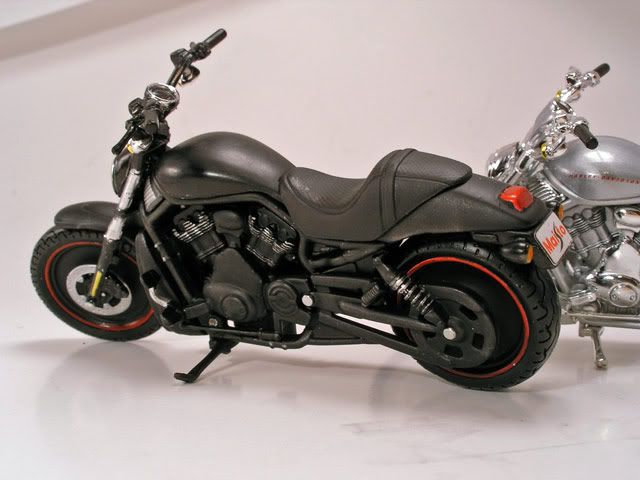 Here is one "on the road"