Well I have been eyeing these up on ebay for my own collection. finally pulled the trigger but for my son for Xmas.
It comes with 2 motors to drive the front and rear wheels (4WD) which are plastic not rubber in anyway is it is supposed to be a drift car. works Ok on carpet but primarily for wooden floors.
I had to paint the bonnet black like my own 1:1 FC3S of course
.
takara do a few different marques (all JDM I think) in these drift weapons.
A link to them in action and some pics of mine (forgot to focus camera) all completed ready to wrap. I have a couple of bits left over (at 2.50 in the you tube clip) but as the entire instruction sheet is in Japanese I have no idea what the are for
UPDATE. looking around on other related you tube vids they are clips for other types of body and different aerial mount. mystery explained.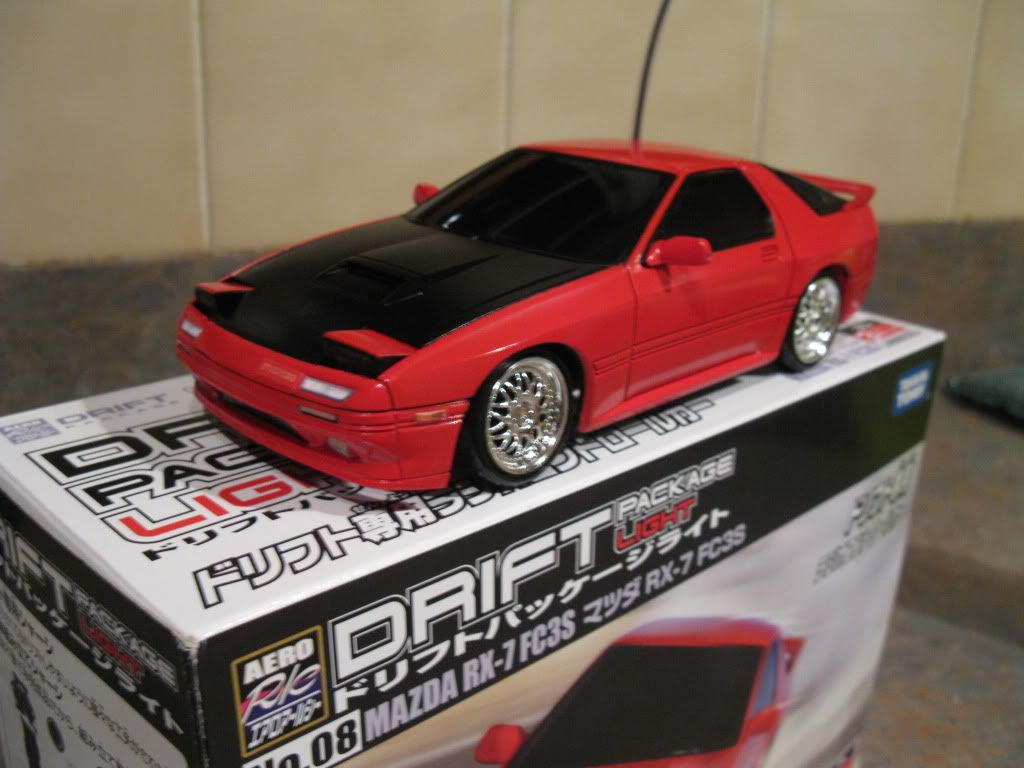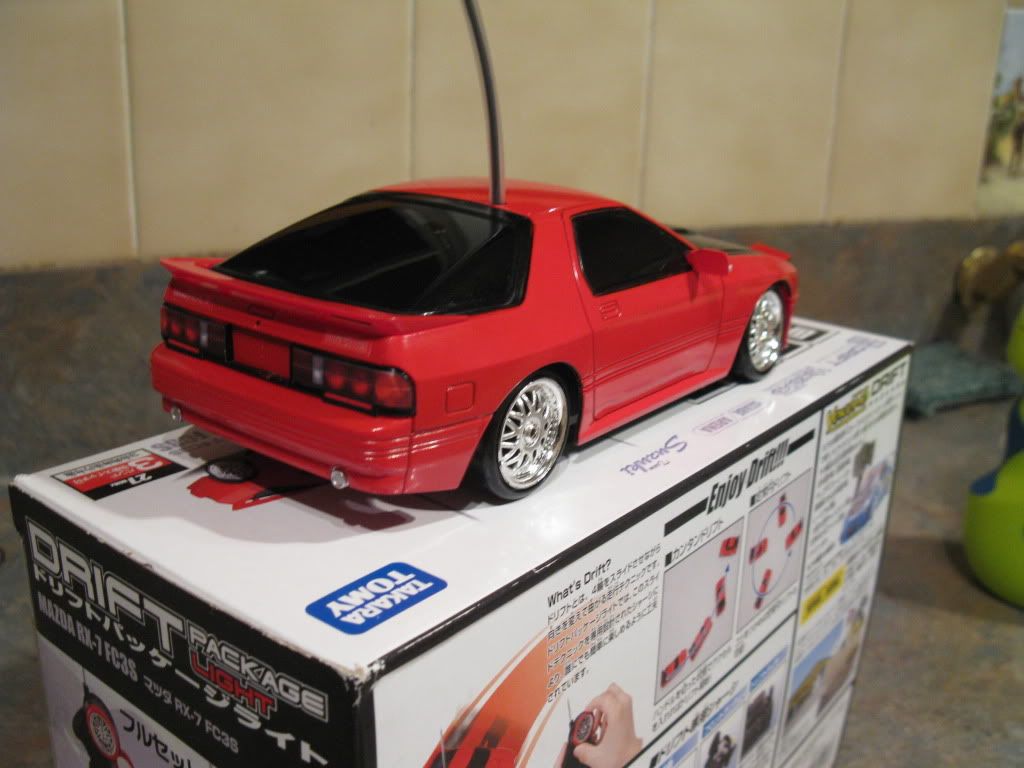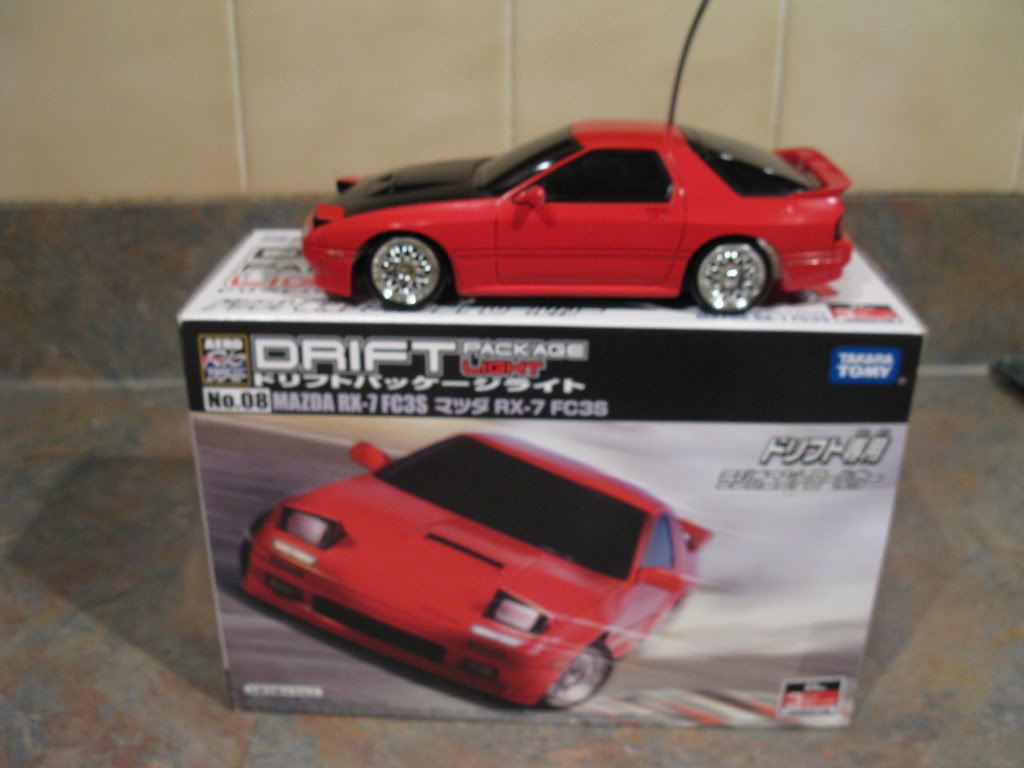 Edited by rotormotor, 16 December 2011 - 01:17 PM.