From the little I know about this car, it was a special coach built estate built by Universal. Mercedes did not build an in-house estate until 1977. This appears to be a very rare car, that at one point was at the Mercedes museum for a short time. Any more info would be great, but the important part to know, is that this car is very unique and quite a good looker. The model opens up on all ends. They also make this in black, but looks too much like a hearse, and I don't want anything like that. You might notice no star on the front. Well, in my truck, the Merc had a little roll over and it came off. I have it, but does not stay in place. The same happens with my 600, but I can't imagine those things lasting forever. I need to find some extras.
Hope you like the photos!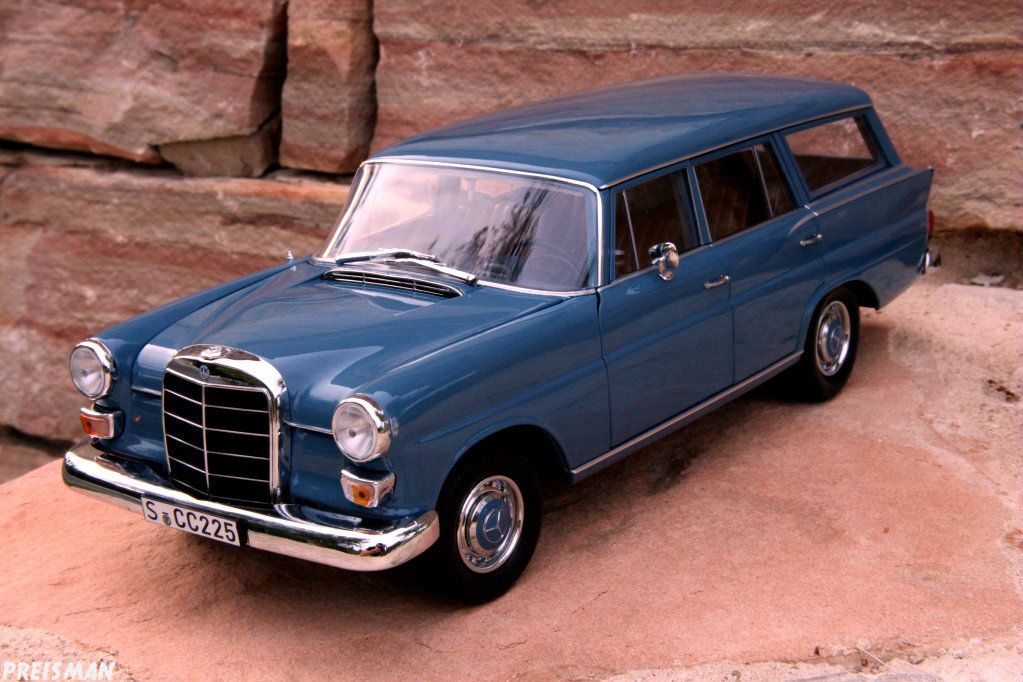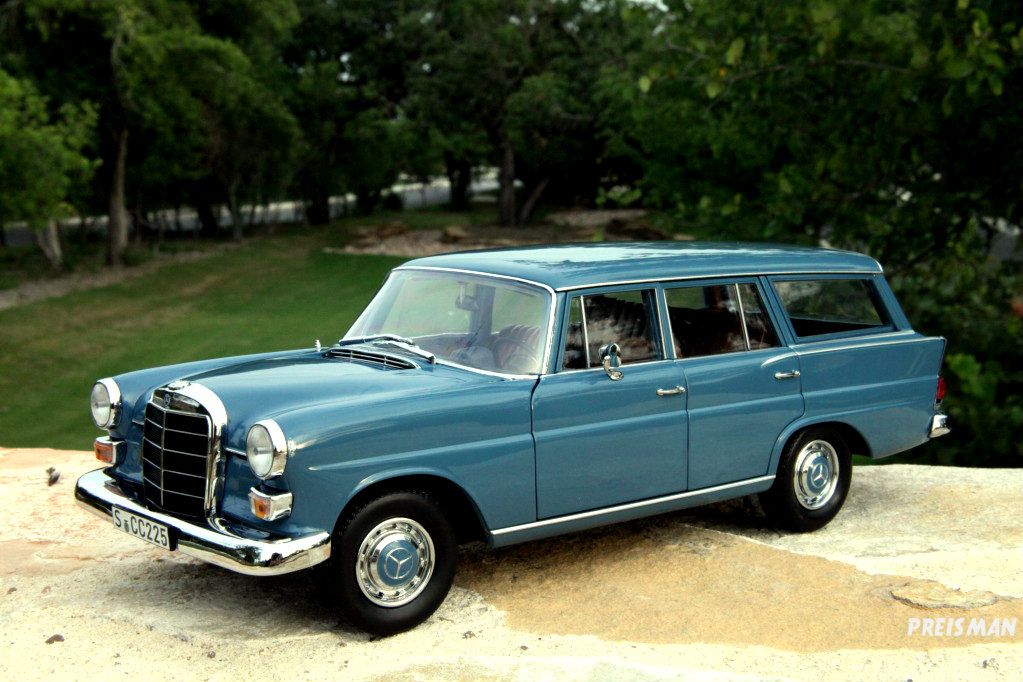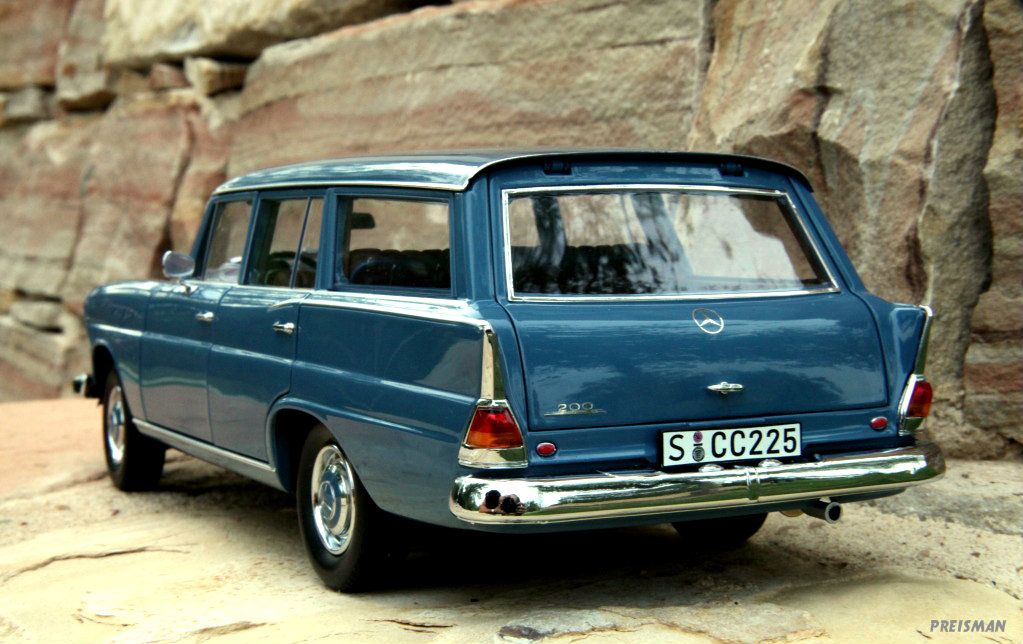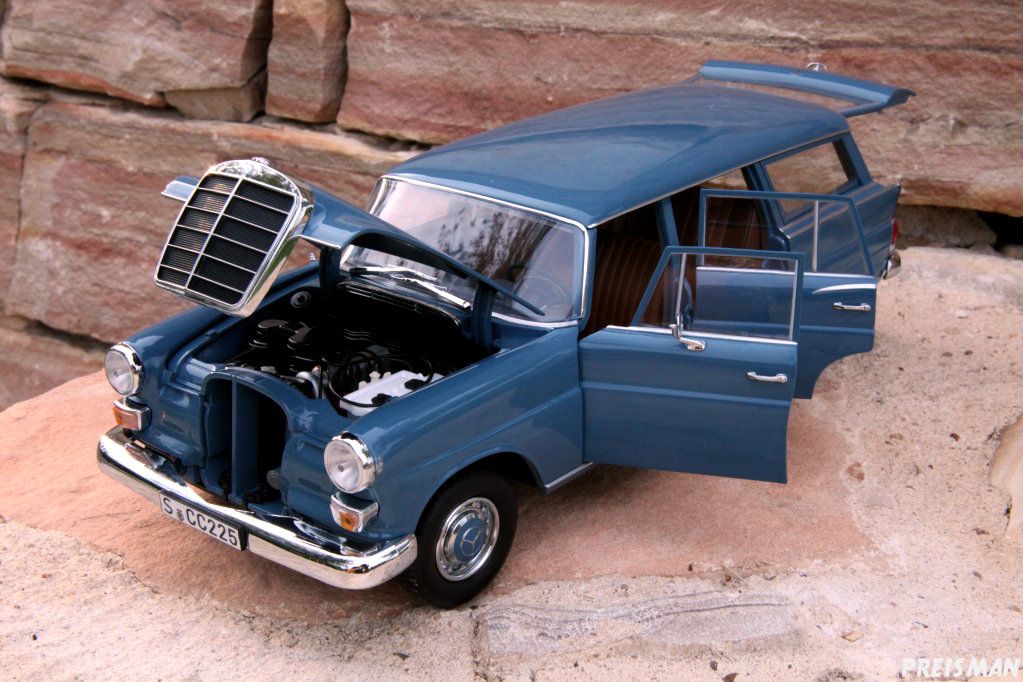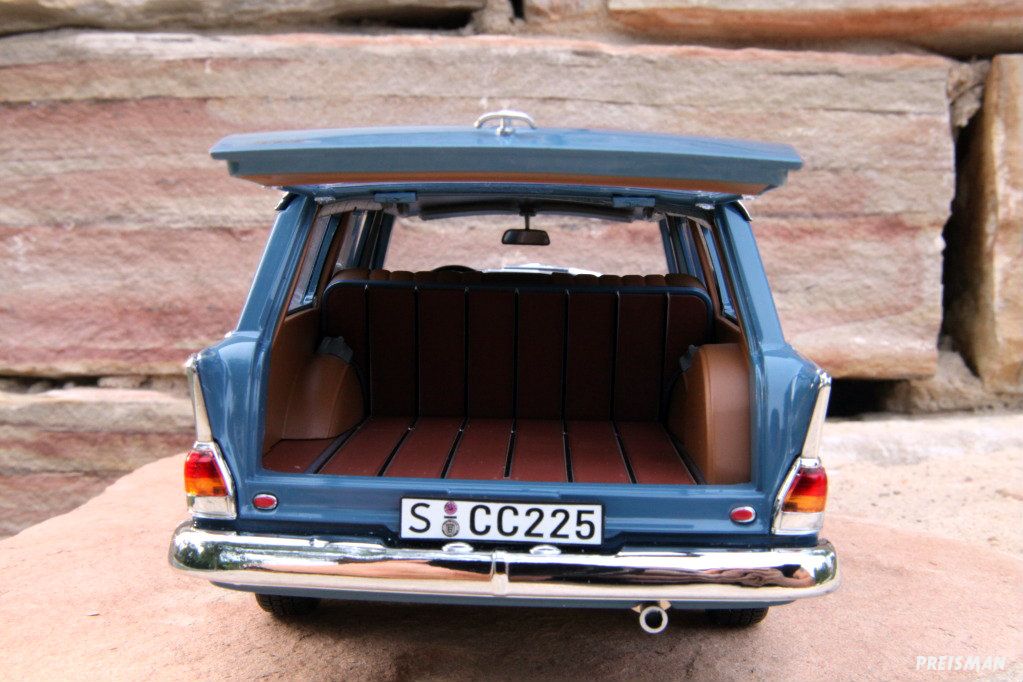 Edited by preisman, 13 December 2012 - 07:12 PM.