I was going to post this in the 'custom model' thread but that seems to be just if you can change wheels and then post a photo from every possible angle. Would rather here where people love motorsport.
Anyway, I picked up a 1/18 Minichamps DTM car very cheap a few years ago with the intention to do this car. Finlly got around to it.
This is what I started with.
Now I thought it would be simple since the finished car is black, but I was shocked to see the quality or lack thereof of the Minichamps paintwork. The yellow was of good quality but did come off easily, but the black on the doors and bonnet were terrible. I ended up taking the car completely apart, stripping the paint off it and redoing it. Many hours were spent sanding the car so it was smooth as a baby's bum. Then polishing the finished black to a mirror-like finish.
Now in the middle of the build, Biante announced they were doing this car as the Australian Touring Car Champion for 1987. The car ran with the #3 on it. So I changed my plans so the car was as it ran in the first of the Australian Endurance races and the only race this car ran with the #1 on it.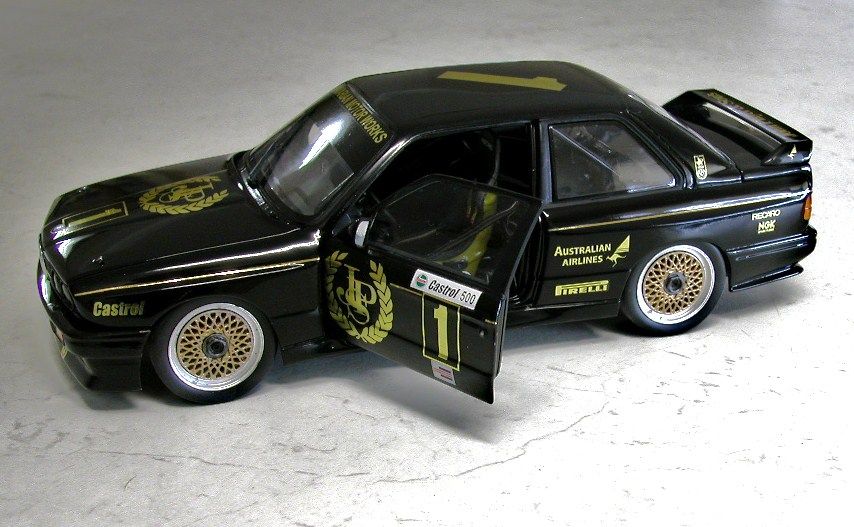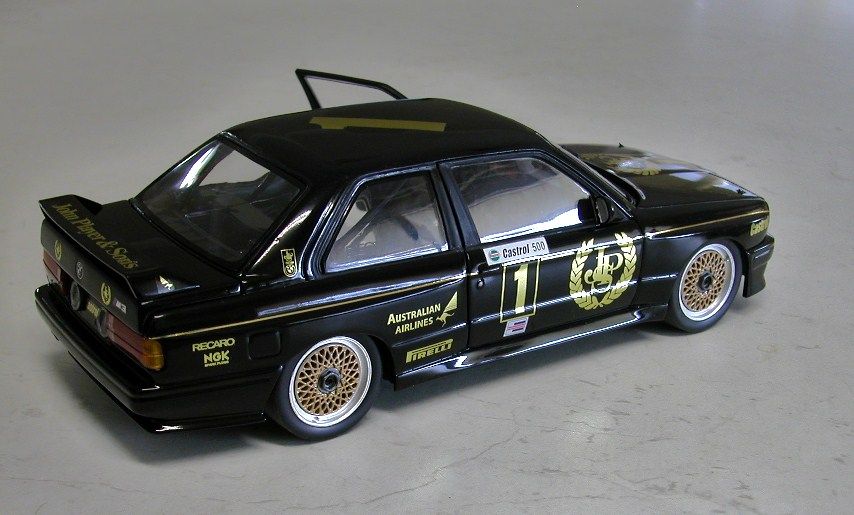 \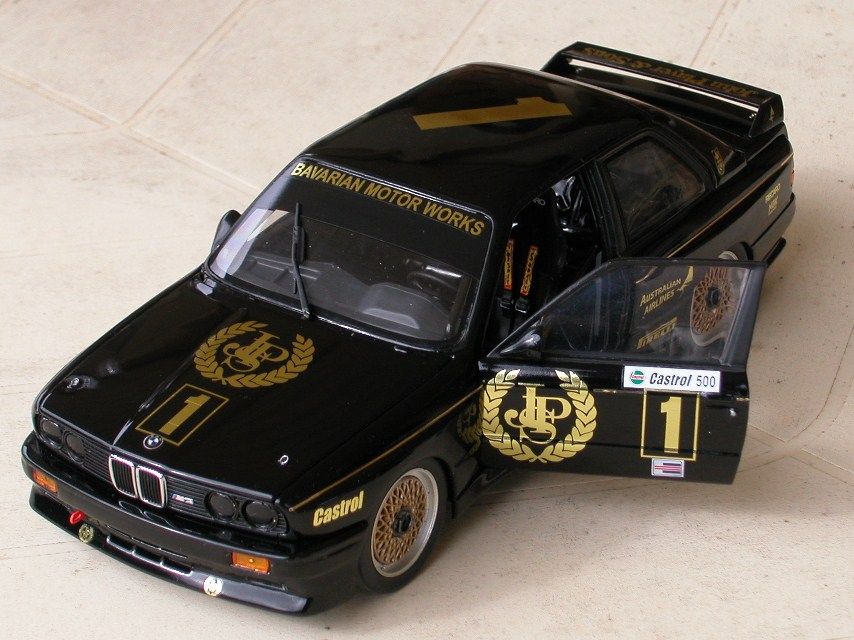 Edited by GroupG, 04 August 2012 - 04:58 AM.