This Veyron SS was my most expensive purchase in 2013, and I had high hopes for it, based on the pictures that I had seen on eBay and here on DX.
However, I was sorely dissappointed when I collected mine yesterday.
For 240 USD, I received a model which is worth, in my opinion, less than 200 USD. It does not have the feel of an expensive detailed model, and the QC issues on it are just intolerable. More on that below.
Here's a small review on the model:
Things I like:
- Carbon Fiber pattern on most of the model
- It's a Top Gear "special" edition.
Things I don't like:
- The price - quality ratio.
- Brakes
- The model feels very light.
- The driver's side front wheel and passenger's side rear wheel DO NOT touch the ground when placed on a level surface, which makes the car wobble about when touched, like, let's say, a really cheap badly-made toy car.
- Some of the brake discs don't spin when the wheel is rotated, which is an extreme letdown.
- The passenger's side window is not flush with the body.
- The rear wing feels plasticky, and the 'hole' which the spoiler reveals when activated is horrible silver plastic.
- The secondary, removable wing is matt black and made of plastic, and it feels very flimsy in general.
- The Stig figurine that comes with the car.
Some say that the person who gave the green-light for the Minichamps Stig to be put into production was half- blind.
- Orange detailing in the interior that would be found on a real Supersports is missing.(Thanks to Lambo for pointing it out.)
Since the MP4-12C was released, Minichamps has been drawing much criticism about their quality, and I am not surprised. This Veyron SS can join the pile of crap that they have been releasing these days.
Here are some pictures: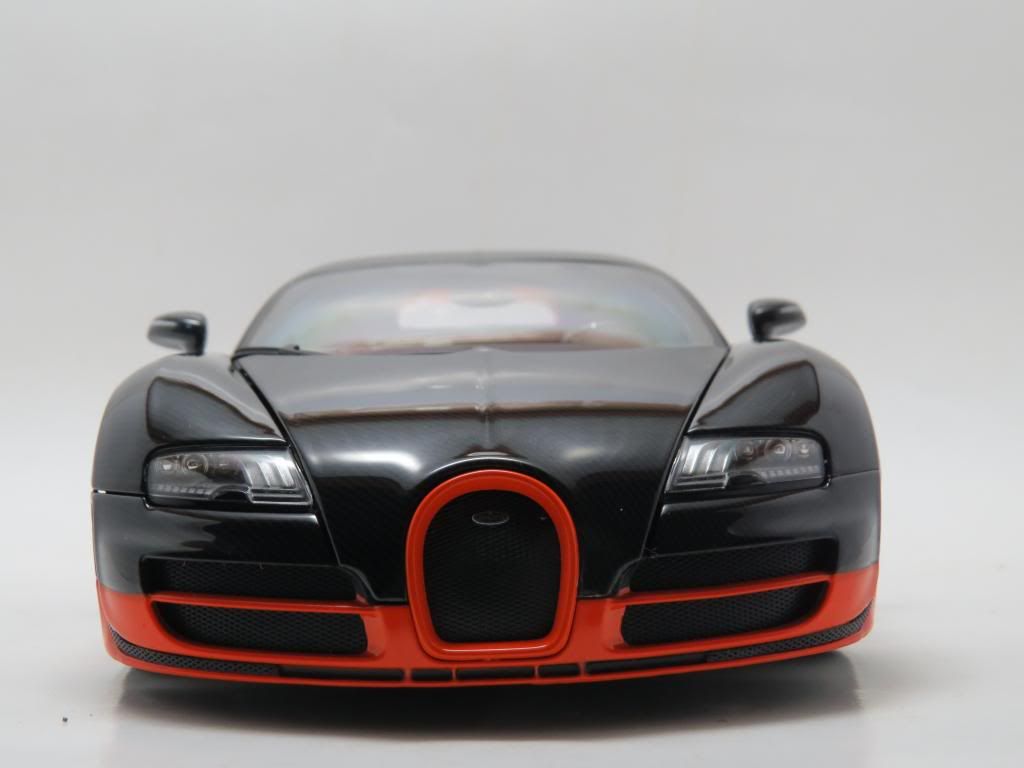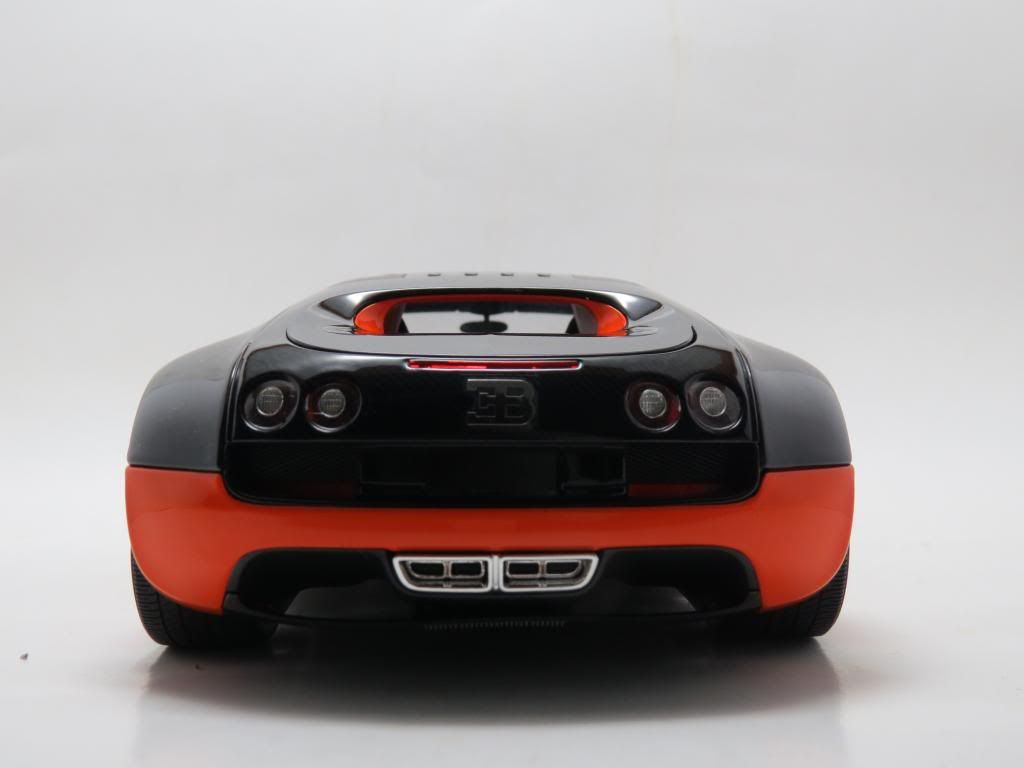 Wheels and Brakes
Interior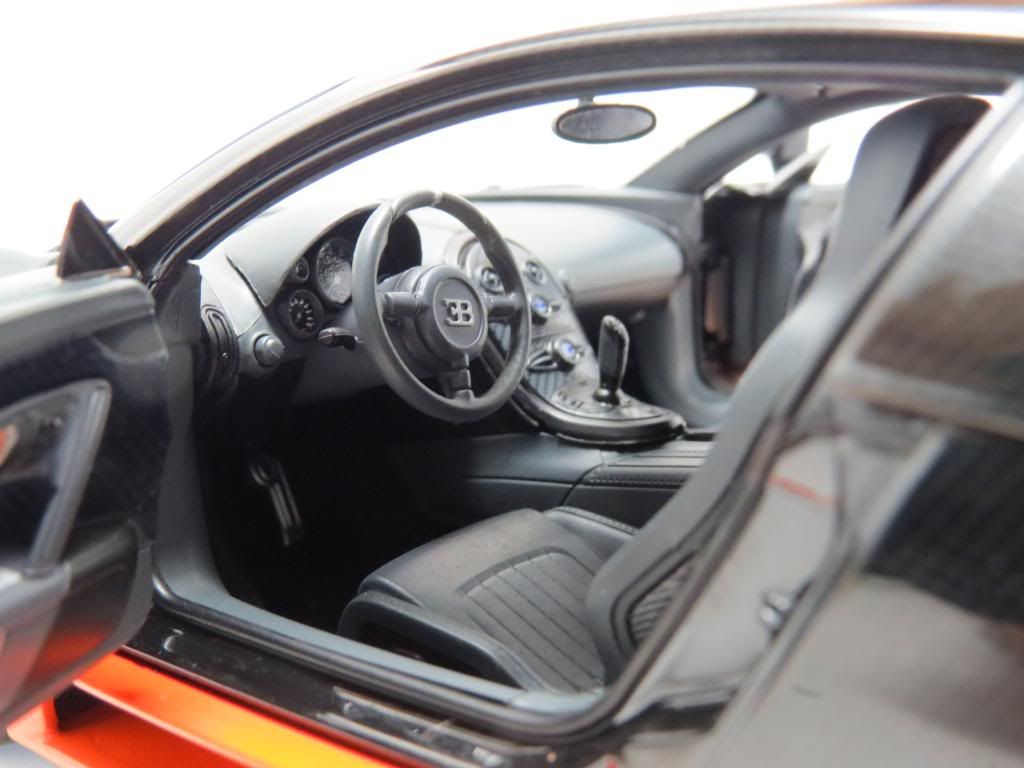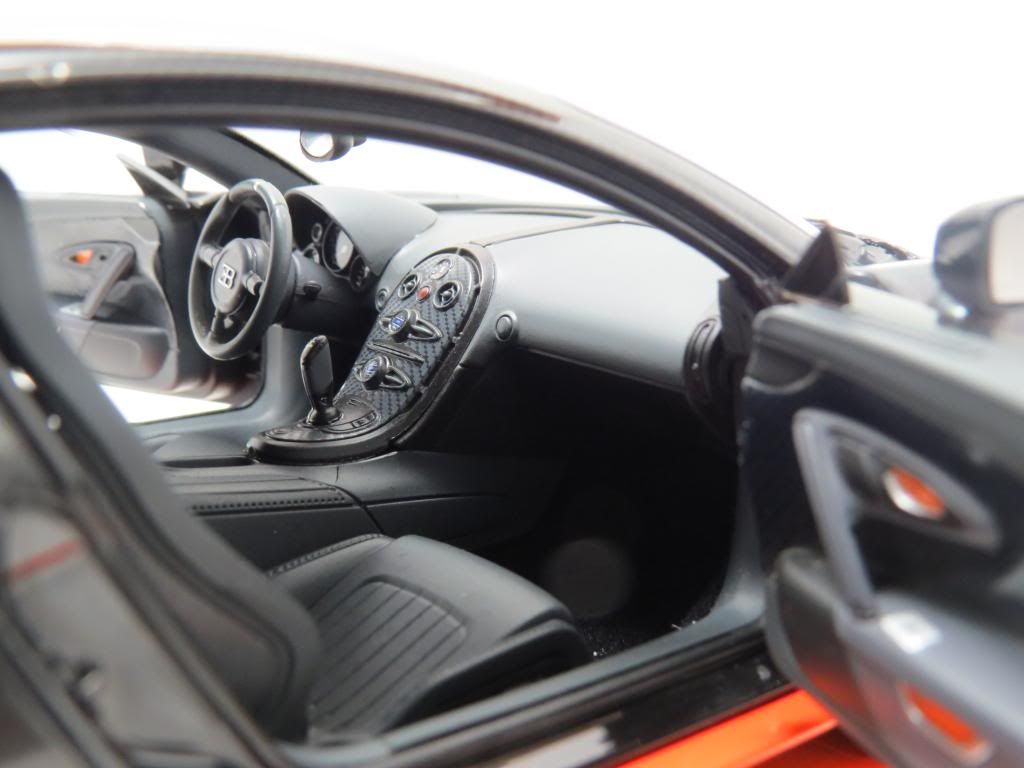 Front Compartment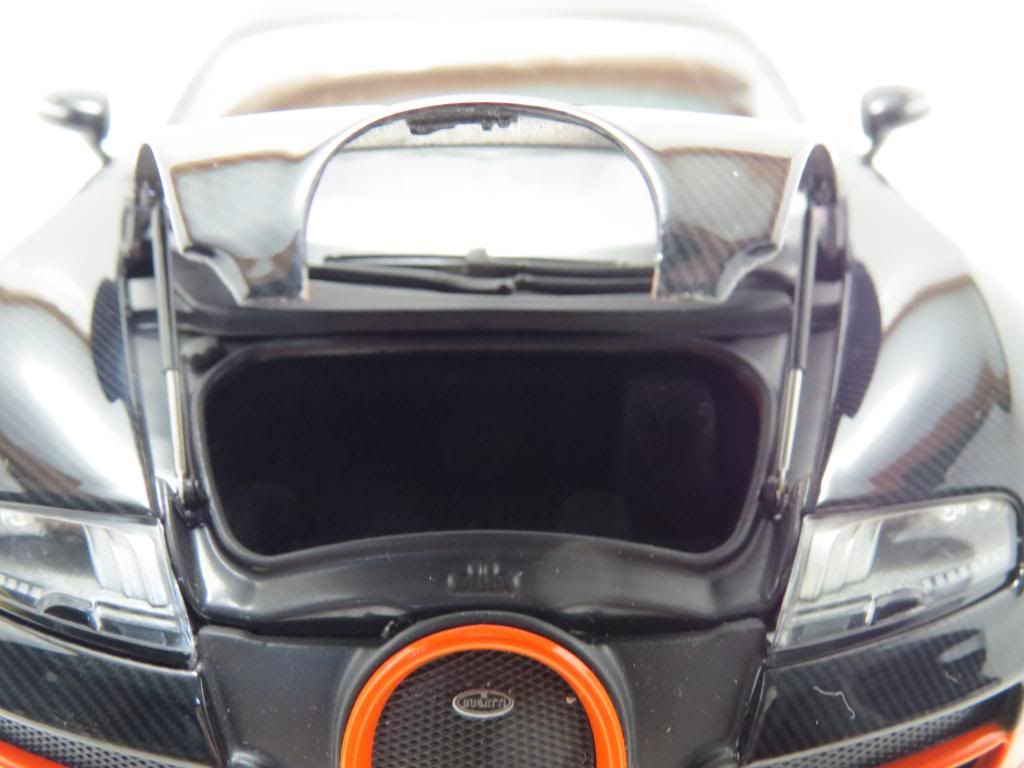 Rear Wing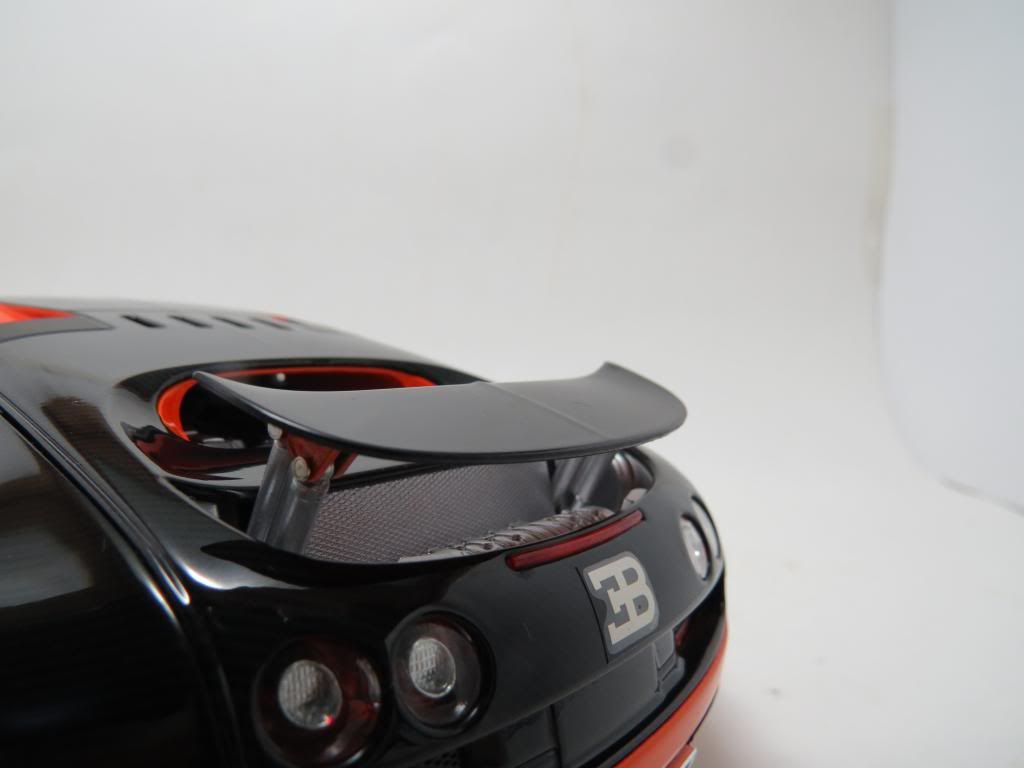 This is the secondary wing, which fits into two small holes in the plastic mess.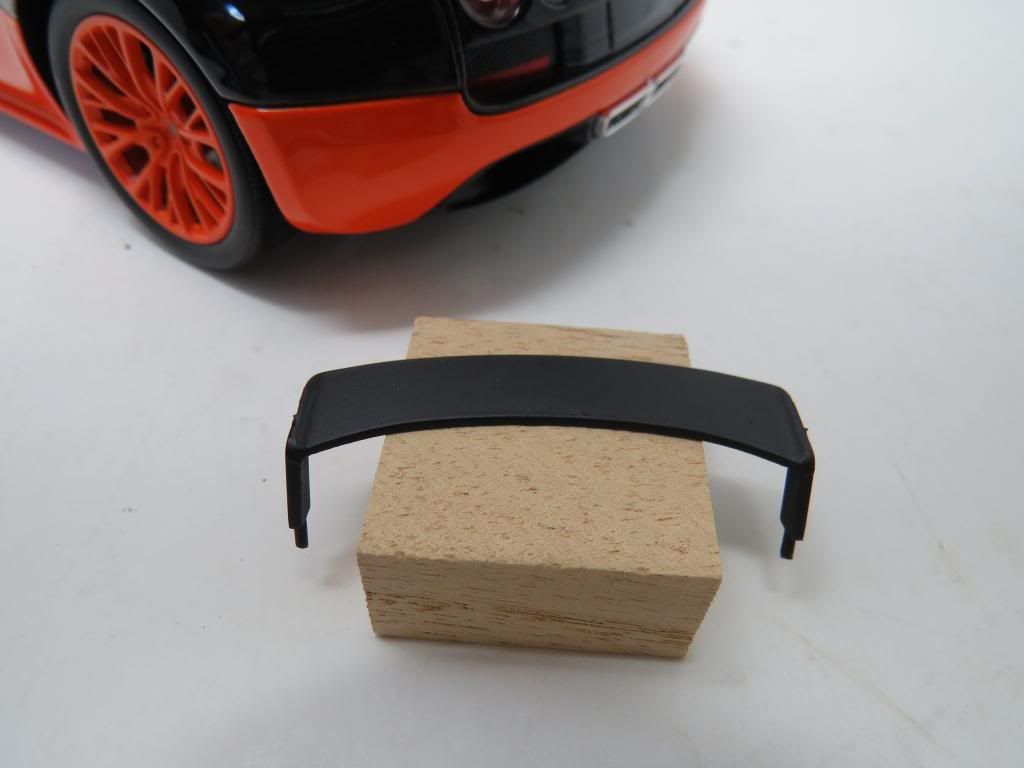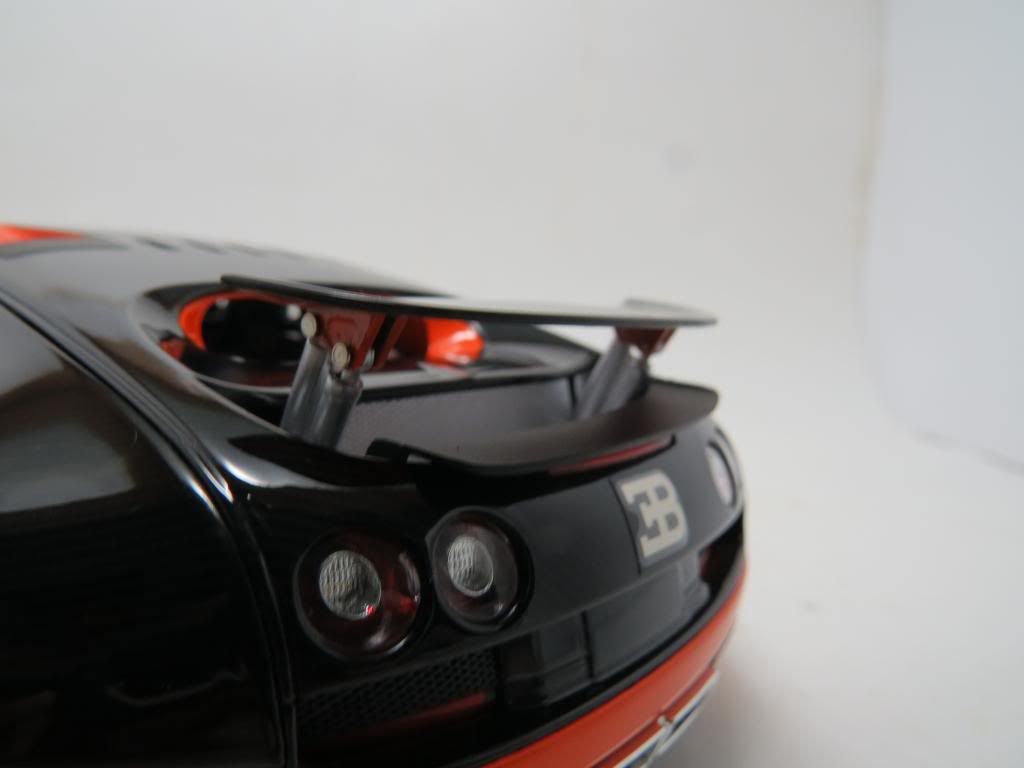 With the wing raised into the airbrake position: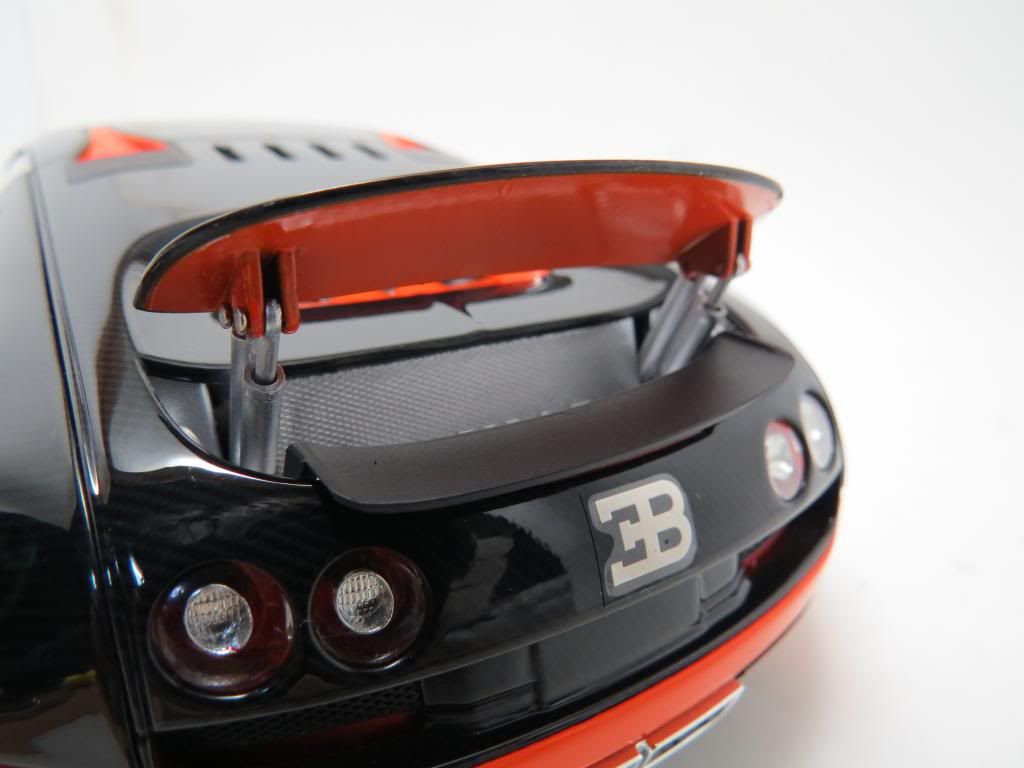 The "Mutant" Stig figurine:
As compared to my unlicensed Stig:
Some detail shots: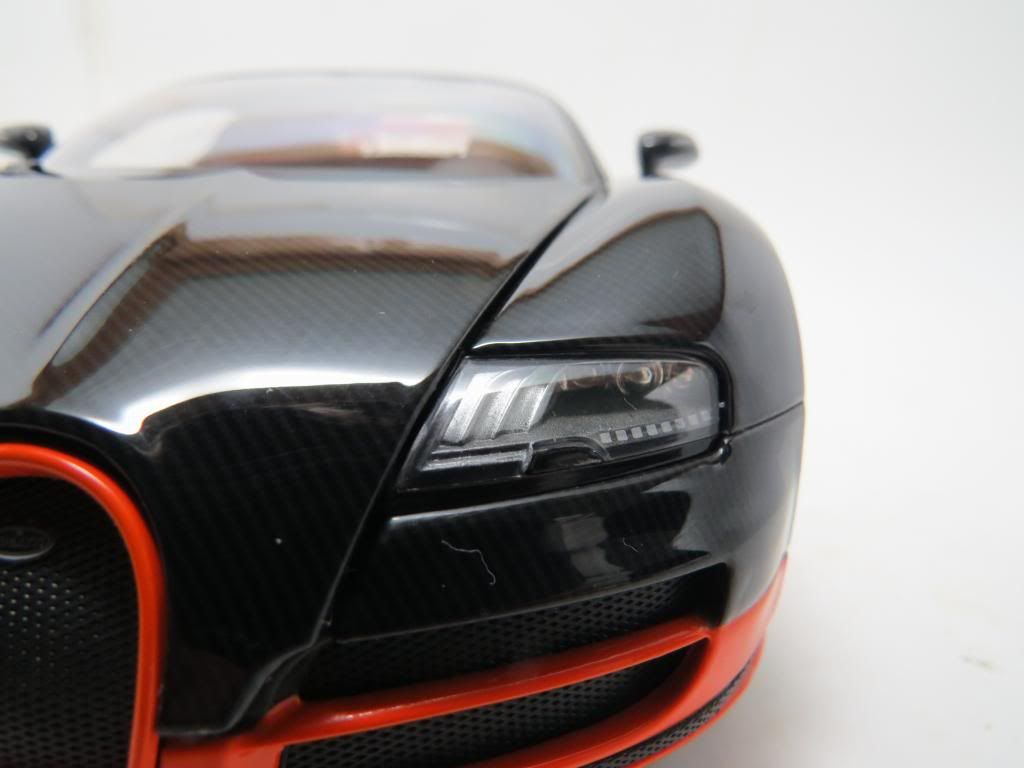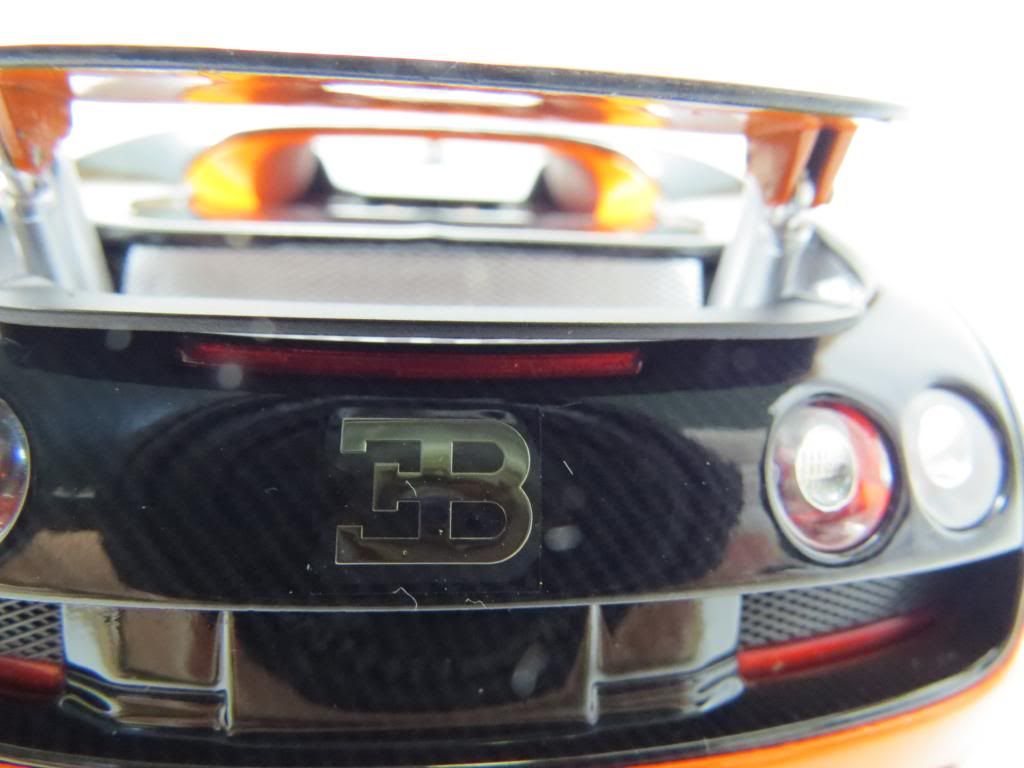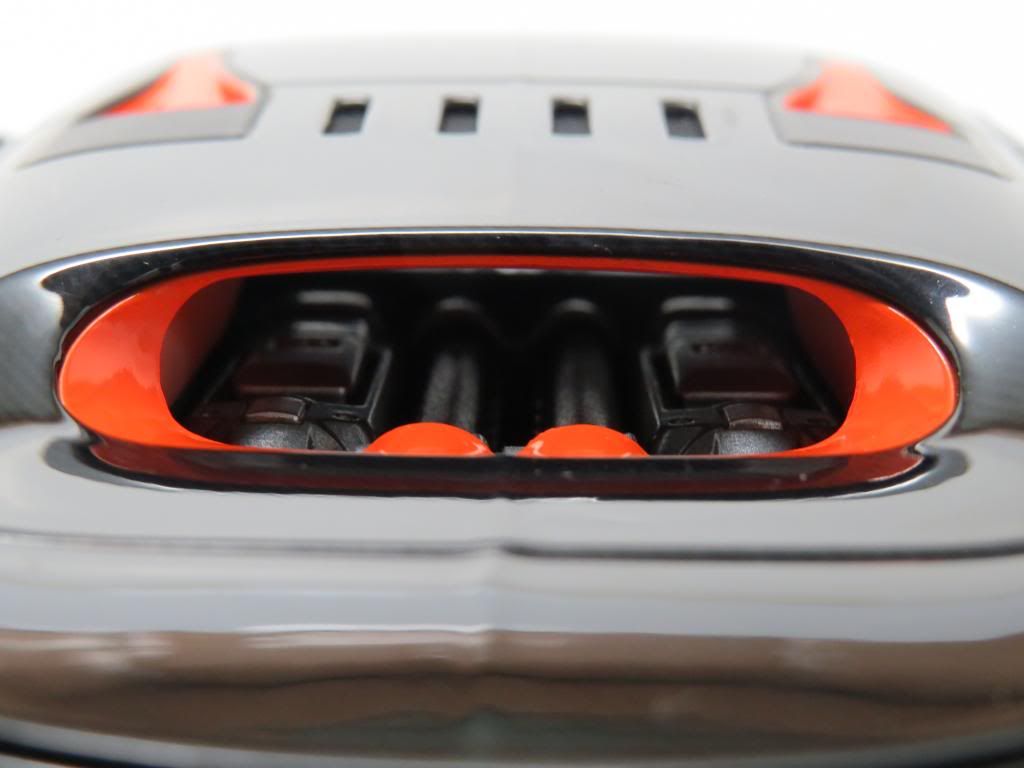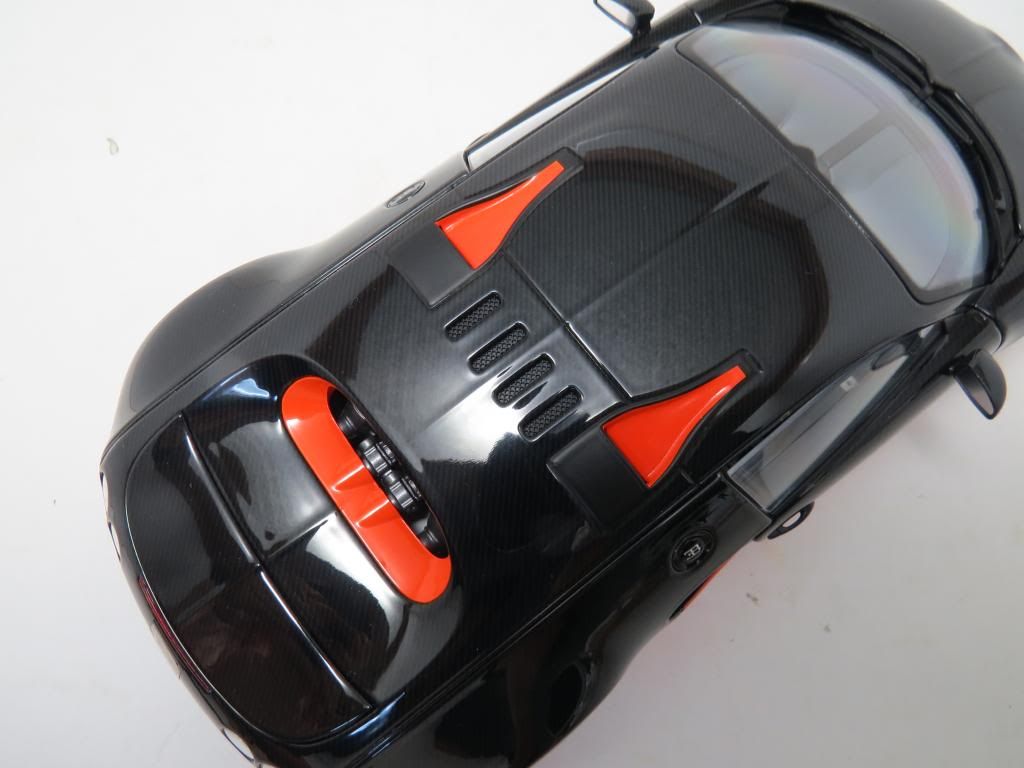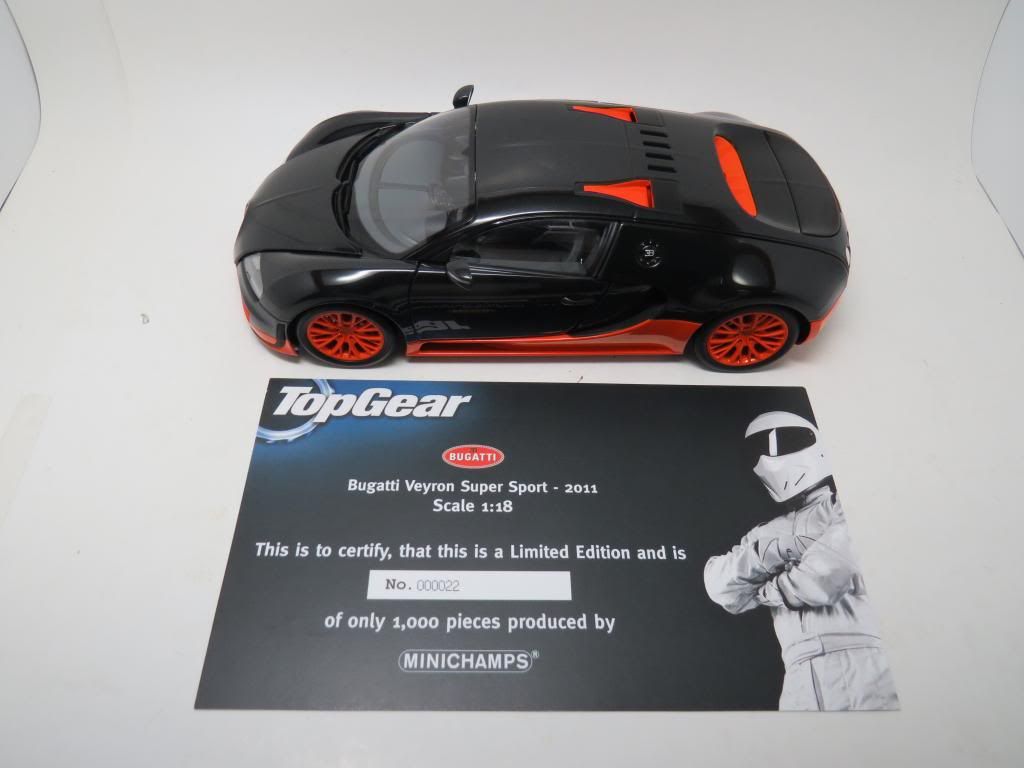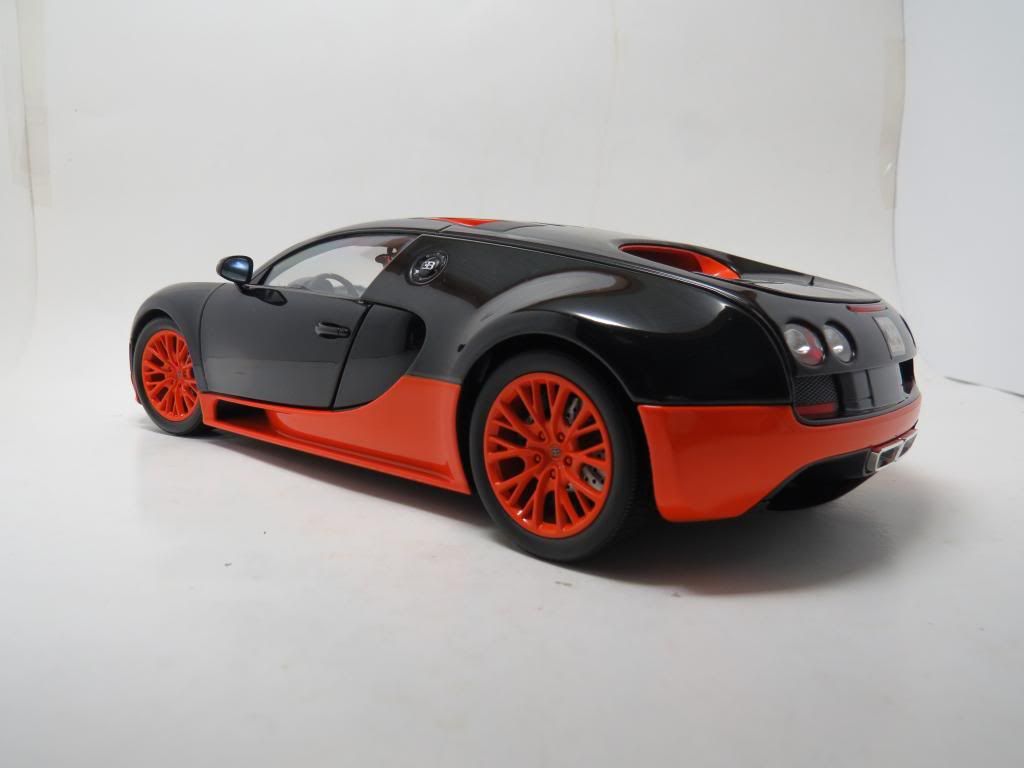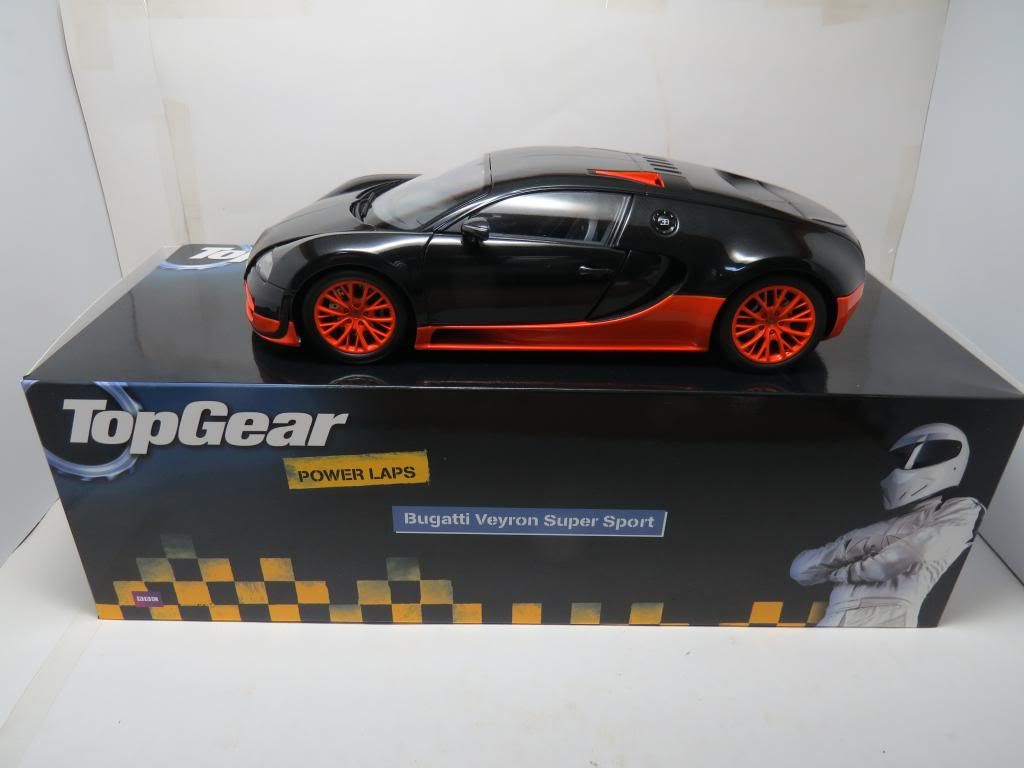 In conclusion, if you have your eye set on this Veyron, please, please just keep your money for now, save up a bit more, and wait for the AUTOart version, which would most definitely be superior to this in many ways.
Thanks for looking!
Edited by Justinpkw, 07 March 2013 - 08:20 PM.