Eddy came up with a great game last year that kept me here 10 times more than I usually would. It seemed to get a lot of attention and participation.
So, I will give Eddy a chance to score some points
and run the Advent Calendar this year.
Objective:
Just a bit of festive fun folks....a game/ competition.....
Incentive:
Apart from the obvious kudos of winning such a fan favorite contest, there
will
be a prize...
but I'm not quite sure what yet..
....oh go on then, there'll be a (small!) runner's up prize as well!!
The Game:
Essentially the format is similar in form an 'Advent Calendar' and will run for the 25 days up until Christmas....
Every day
(in line with Australia)
I will post a snippet of a photo of one of the models in my collection....they shouldn't be too obscure.... and you'll probably get them straight off....
...but if you're really stuck, you can view my up to date list of my models on my "about me" page
-
to help you choose..
The Rules:.
....the first person of the day to post the correct answer of what it is will get 3 points, the second person of the day (NB it wlll also be the same answer) will get 2 points, and the 3rd person will get one point...(NB once 3 people have got it right no more count for that day!)
** the answer should be in '3M' format....i.e. Manufacturer, Marque and Model...**
I'll (try to!
) keep the scoreboard below updated.......and the perso
n (and runner up!) who has the highest number of points by Christmas day will be pronounced the winners...and their 'prize(s)' will be in the first post after Boxing day.....
December: ..................3 points...................... 2 points .....................1 point
1st - Welly/FX Lamborghini
Aventador
preisman (3) BMW fan (2) guywithazonda (1)
2nd - Schuco Cooper T51
BMW fan (5) BMW633CSI (2) Dave7872 (1)
3rd - Greenlight 1970 Dodge Challenger R/T convertible
Nocky (3) guywithazonda (3) BMW fan (6)
4th - Minichamps Bentley Continental Flying Spur
BMW fan (9) Dave7872 (3) BMW633CSI (3)
5th - Unique Replicas - Fiat 600 Multipla "Flying Pig"
BMW Fan (12) AG424242 (2) BMW633CSI (4) Rafael Oliveira (1)
6th - TSM Lotus 56B
Dave7872 (6) BMW633CSI (6) guywithazonda (4)
7th - AUTOart Bugatti Veyron Sang Noir
Rafael Oliveira (4) Dave7872 (8) guywithazonda (5)
8th - GMP McLarean M8A
guywithazonda (8) Dave7872 (10) mairandeddy (1)
9th - Spark Porsche SC 3.0 East Africa Rally
mairandeddy (4) guywithazonda (10) Dave7872 (11)
10th - BoS Mercedes 300 TE
Dave7872 (14) AG424242 (4) BMW Fan (13)
11th CMC Maserati 300S rolling chassis
mairandedy (7) BMW Fan (15) Rafael Oliviera (5)
12th - AUTOart Holden Commodore #46
BMW Fan (18) Dave7872 (16) mairandeddy (8)
13th - Hot Wheels Ferrari F430 spider
guywithazonda (11) Dave7872 (18) mairandeddy (9)
14th - Kyosho Audi R8
guywithazonda (14) Nocky (5) Dave7872 (19)
16th - AUTOart Porsche 806 F1
Dave7872 (22) guywithazonda (16) Rafael Oliveira (6)
17th - HWE Ferrari 599 GTB
gutwithazonda (19) BMW Fan (20) Dave7872 (23)
18th - Exoto Renault RE-20 Turbo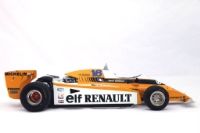 mairandeddy (12) AG424242 (6) Dave7872 (24)
19th - Highway 61 Chevrolet Camaro SS396
Dave7872 (30) guywithazonda (23) Rafael Oliveira (8)
20th - HWE Ferrari 550 Barchetta
Dave7872 (33) guywithazonda (25) Nocky (6)
21st - Exoto Tyrrell 003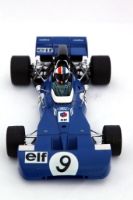 Rafael Oliveira (11) Dave 7872 (35) guywithazonda (26)
22nd - AUTOart Lamborghini Murcielago SV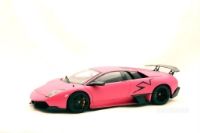 Dave 7872 (38) guywithazonda (28) AG424242 (7)
23rd - HWE Ferrari California Hamann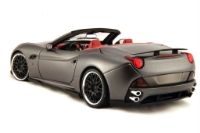 Dave 7872 (41) AG424242 (9) guywithazonda (31)
24th - Exoto Lotus 49D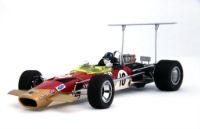 guywithazonda (34) Pim (2) Rafael Oliveari (12)
25th - AUTOart Porsche Carrera GT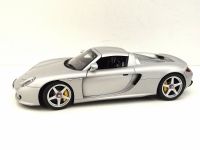 mairandeddy (15) Dave 7872 (43) guywithazonda (35)
incidentally
any answers posted after the next successive picture has been posted will not count....
Get the idea? I'm sure you'll soon get the hang of it, and we've got plenty of days to make up the points.....
So as it's now
December 1st
over here in Australia, it's time to start the 'Calendar' so here's an easy first pic....
and
MY GUESS
is that it's my Welly/FX, Lamborghini Aventador,.....for which I get 3 points..!
So that means I'm in the lead at the moment folks!!
Now who's the person that's going to jump in and get the remaining points for today?? -
REMEMBER YOU CAN GIVE THE SAME ANSWER IF IT'S THE RIGHT ONE!!
Edited by preisman, 25 December 2013 - 06:46 PM.