Here comes a new project I had had in mind for a long time.
This is a poisonous little frog endemic to tropical environments of Central America, known as 'poison dart frog'
I saw this picture and I thought a racing livery mimicking the skin of this frog, with all those black spots and those wonderful metallic blue hues, would look amazing.
The idea was to make an imaginary racing car for Le Mans, so I bought this 911 GT1 from a fellow collector: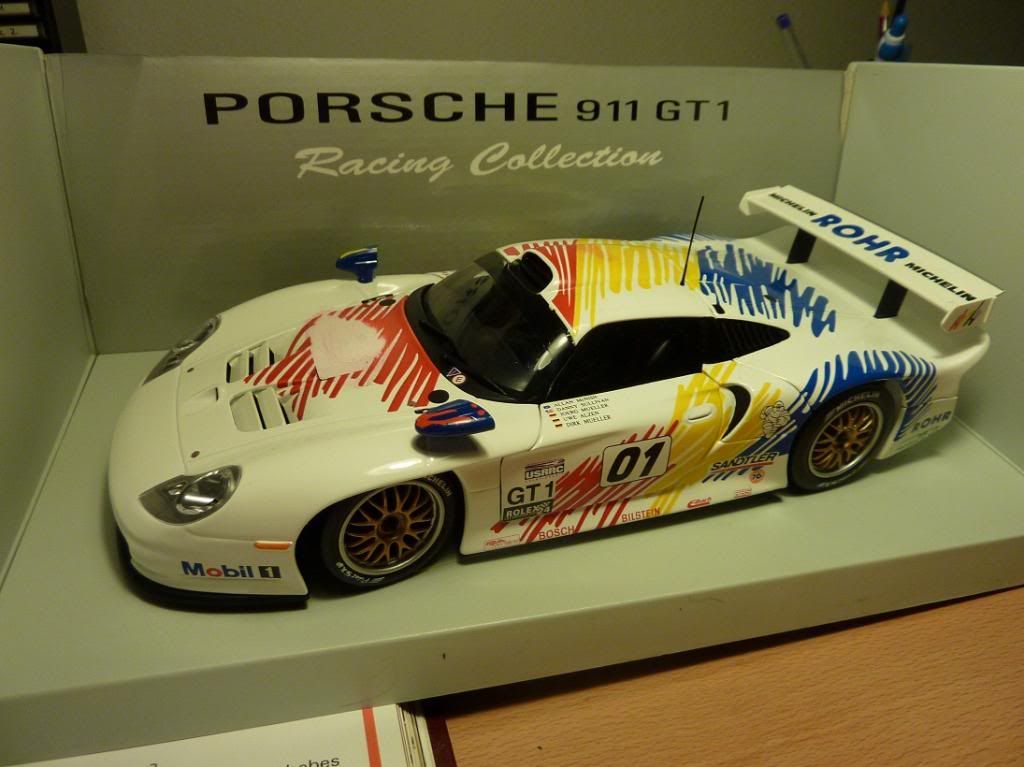 Let's get down to it.
The first thing I wanted to do is open the blind front scoop and side intakes, which I did with a drill, a set of files and lots of patience.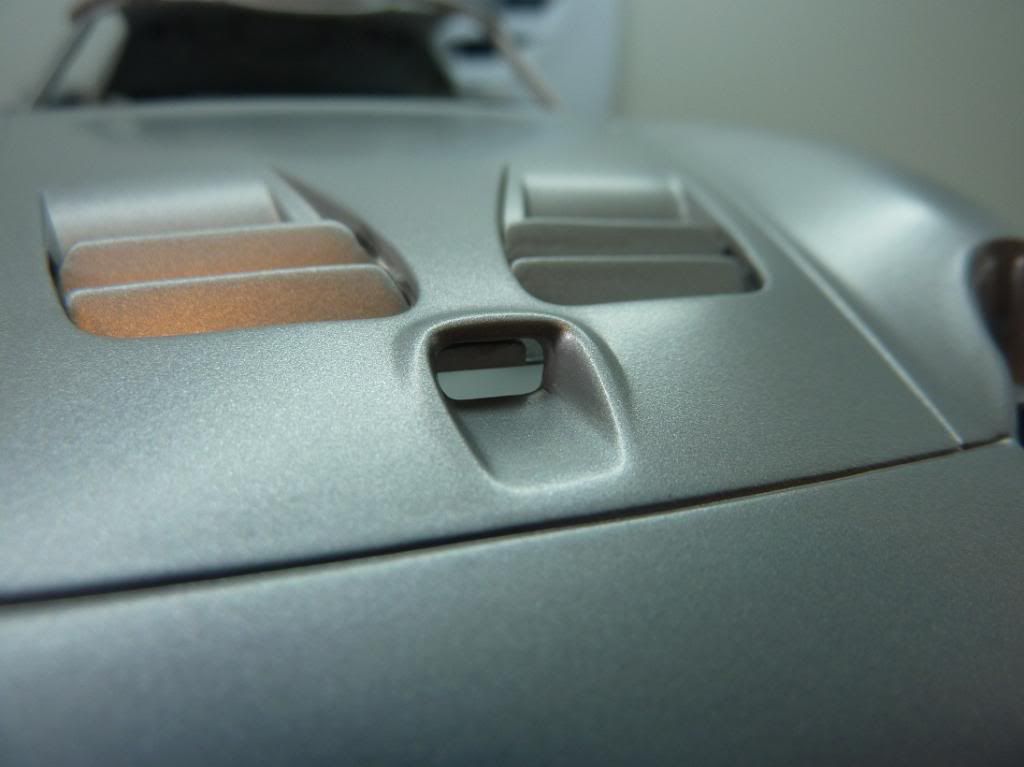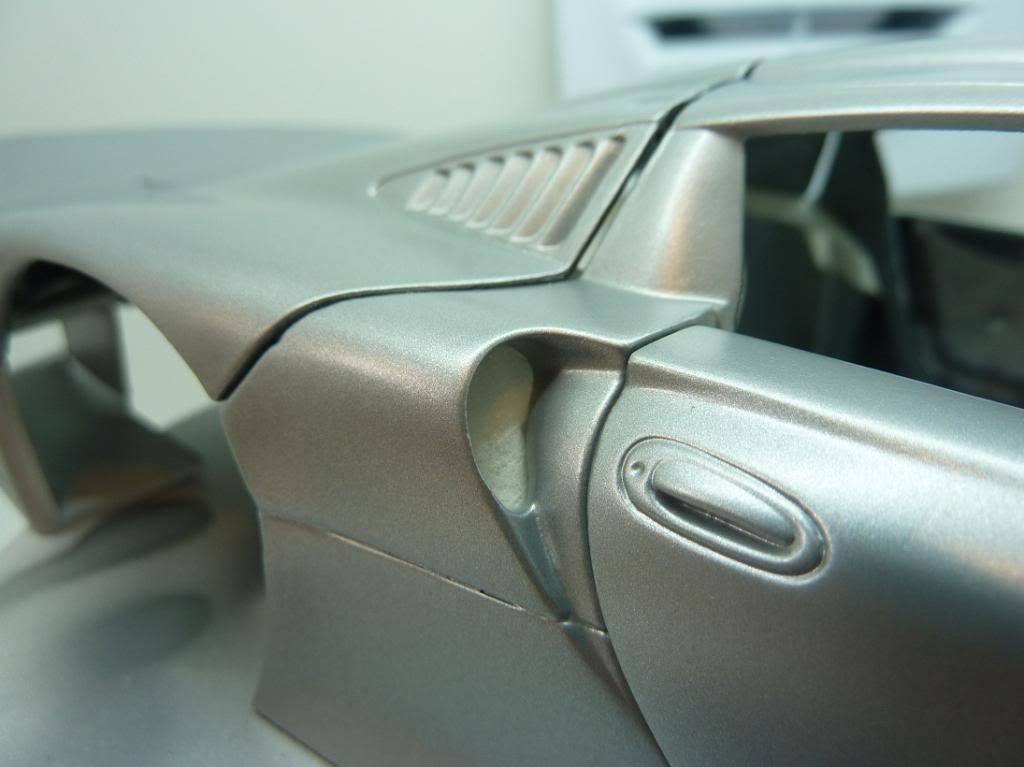 To reproduce the metallic shine you can see on the frog's skin, the first step is to apply a coat of a light metallic grey, silver and such. I used Alclad's aluminium (it's not depicted in the following picture, this one is from a previous unsuccesful attempt with a darker colour)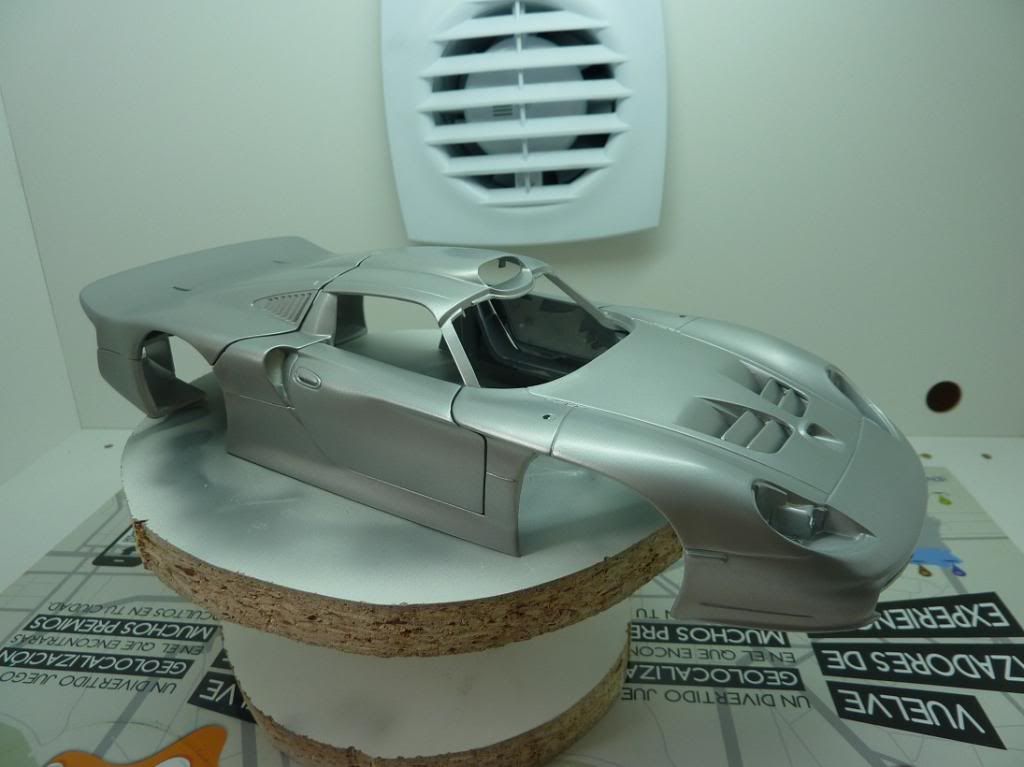 Then paint the spots trying to create a similar pattern.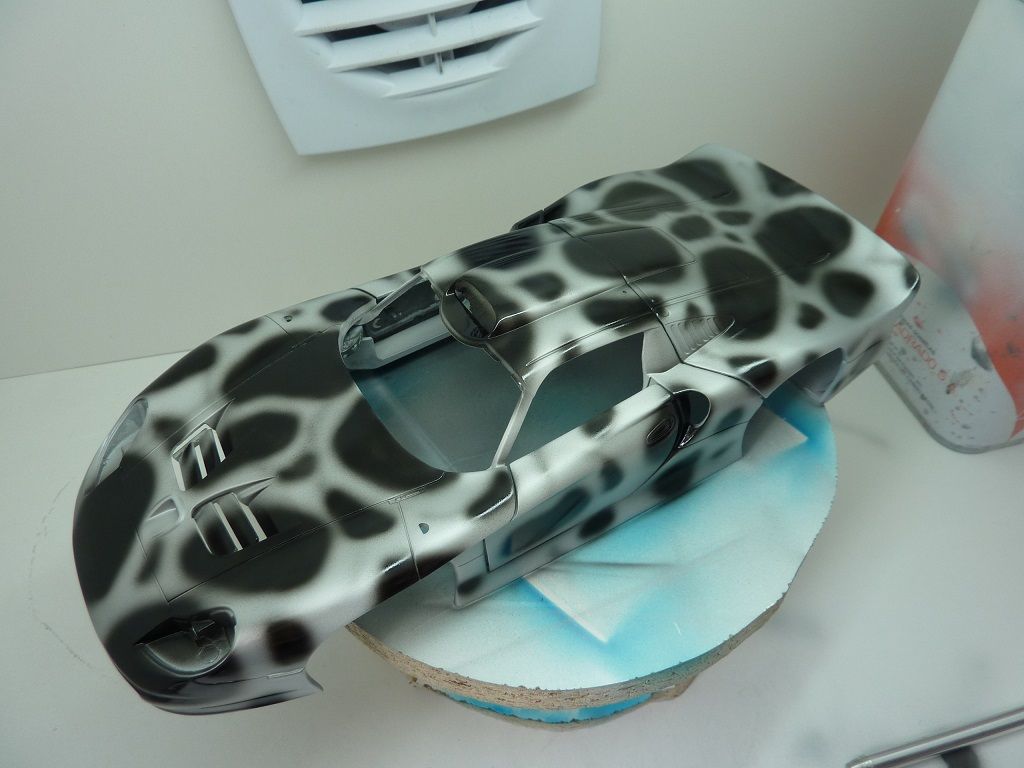 Lastly, apply Tamiya Clear Blue. Clear colours have the advantage that you can get as close to the desired hue as you want, you only have to apply as many coats as necessary. I applied a deeper hue to the front and the rear, and a lighter one in the middle in order to mimic the difference you can tell between the frog's legs and body.
Then a coat of gloss two-part automotive clearcoat:
I was planning to put on some custom decals with race numbers and sponsors, but I couldn't get them to behave and I gave up, so it ended up a plain body.
The paint on the wheels had the typical disease found in most UT (it gets sticky and can be scraped off with a fingernail), so I removed it and repainted gloss black.
The tires were light sanded to take away the glossy look and make them look more realistic, being careful not to erase the lettering completely.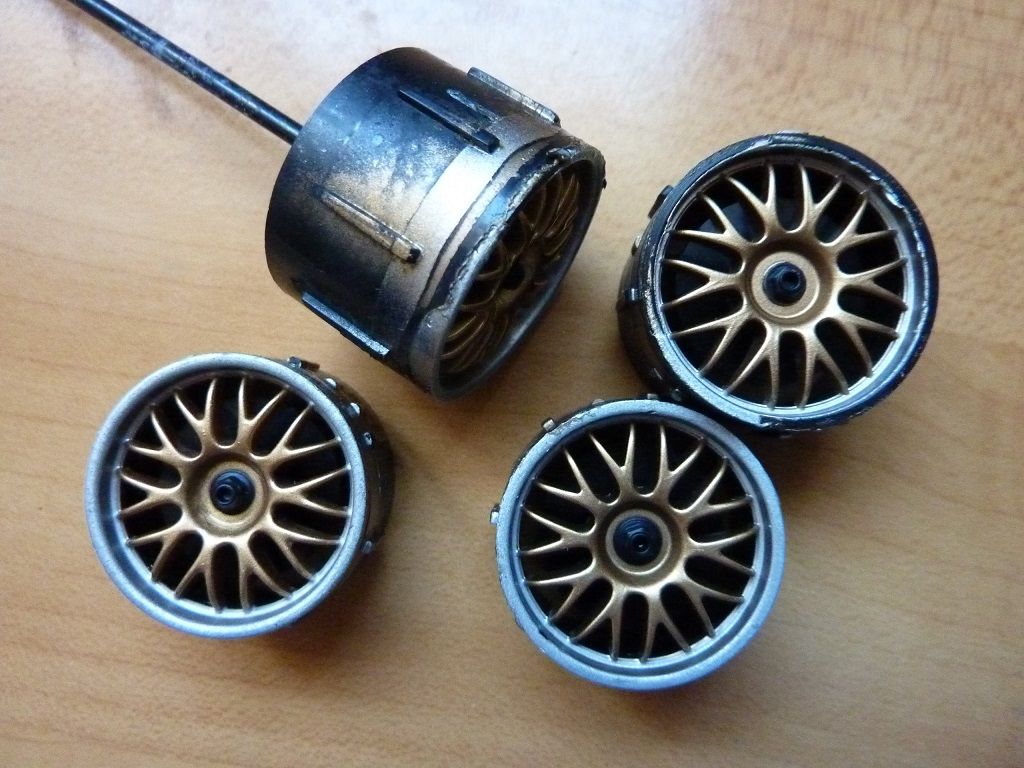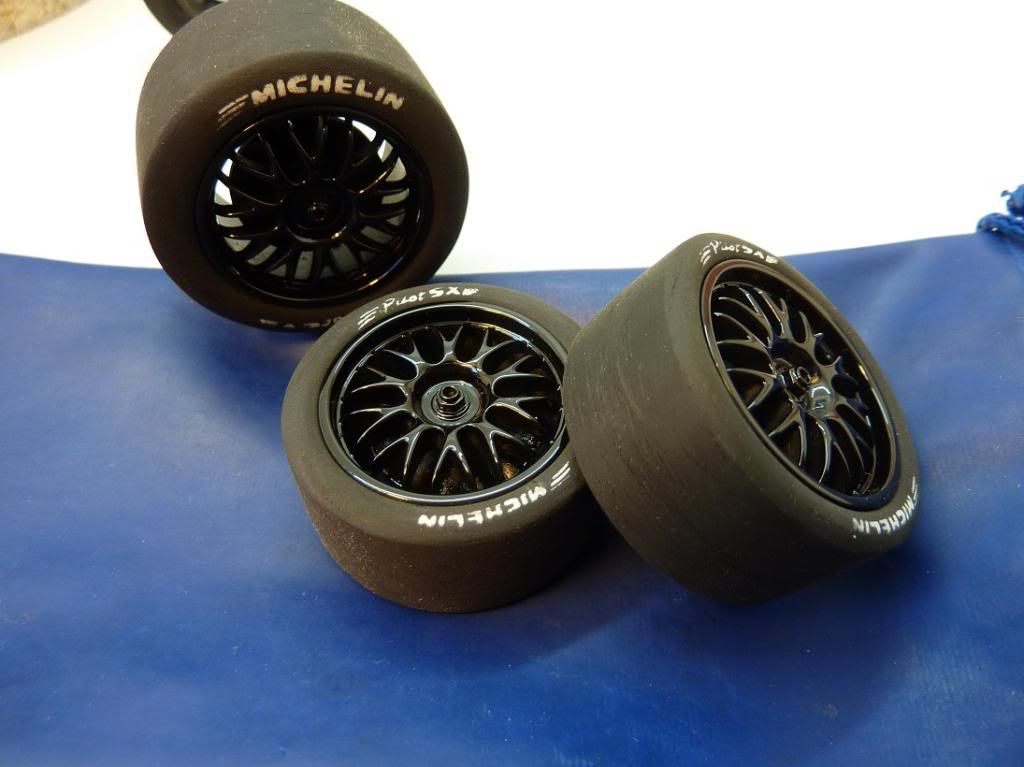 Here the final pictures:
The side mirrors and the rear wing are painted in GT Silver: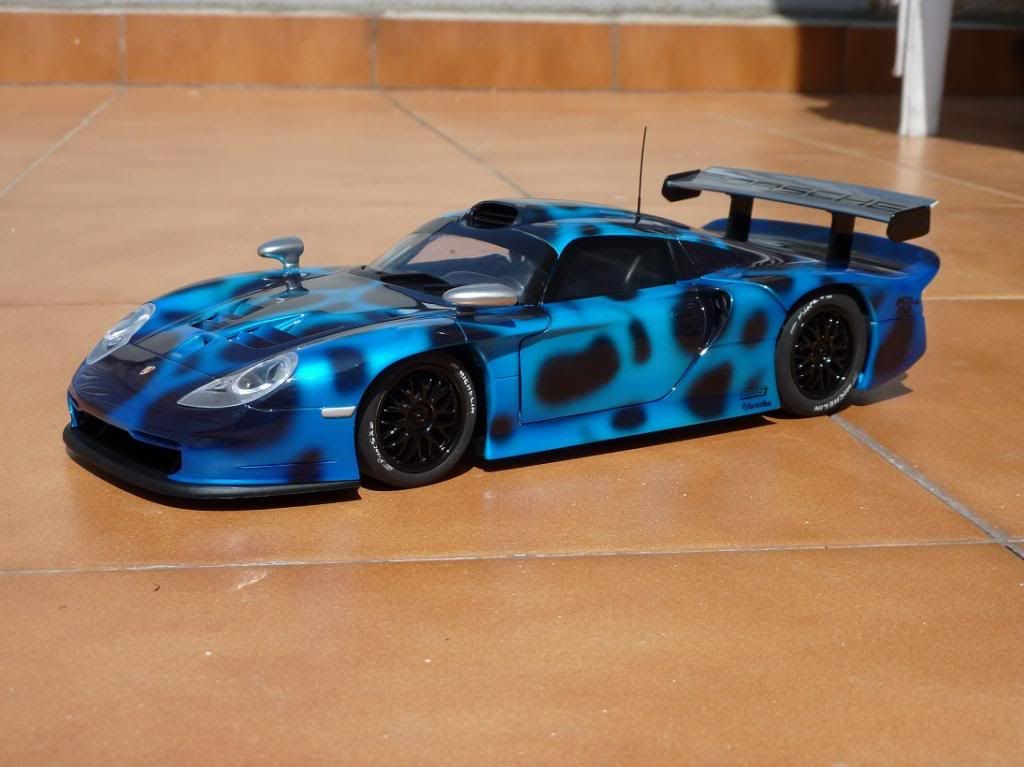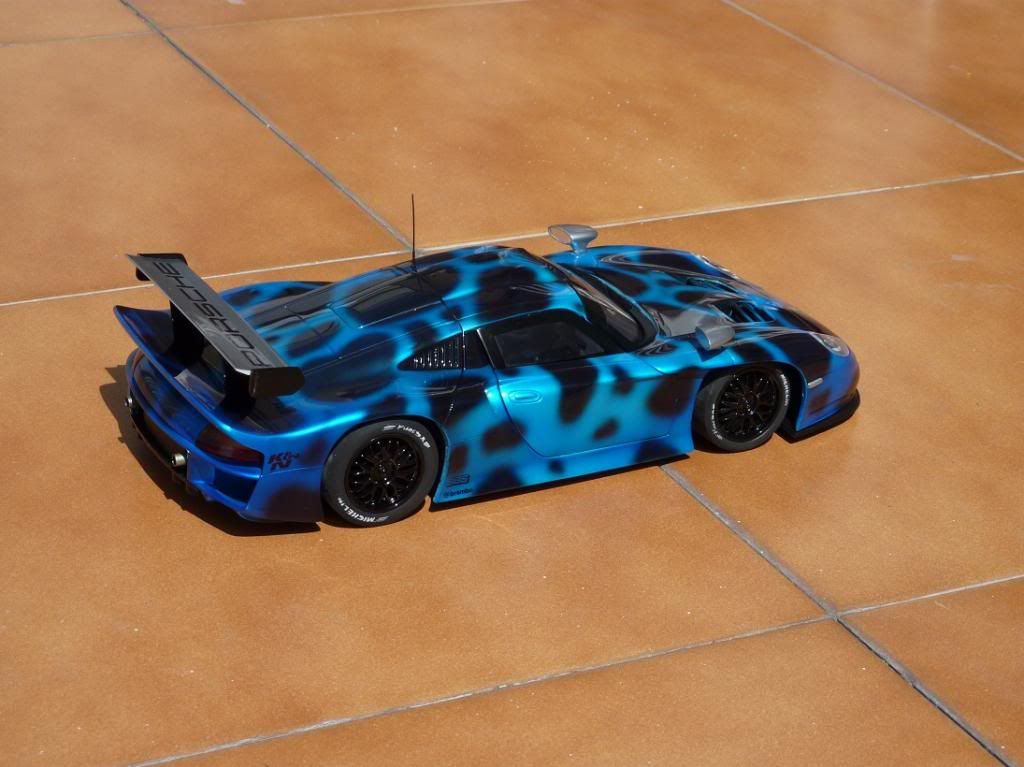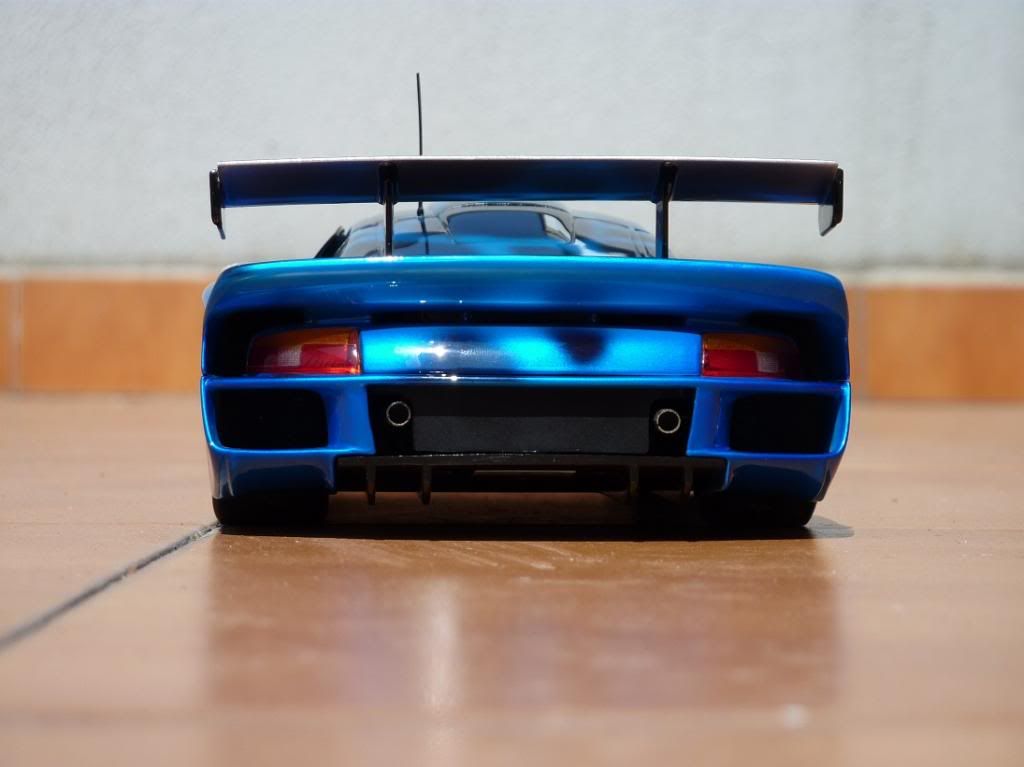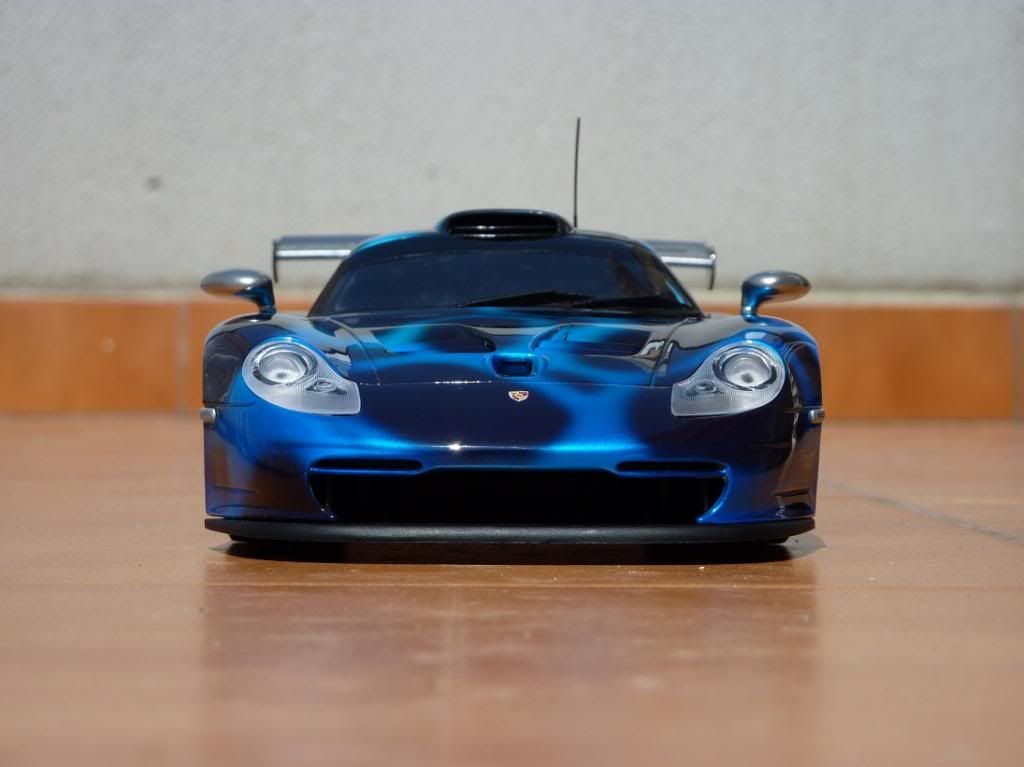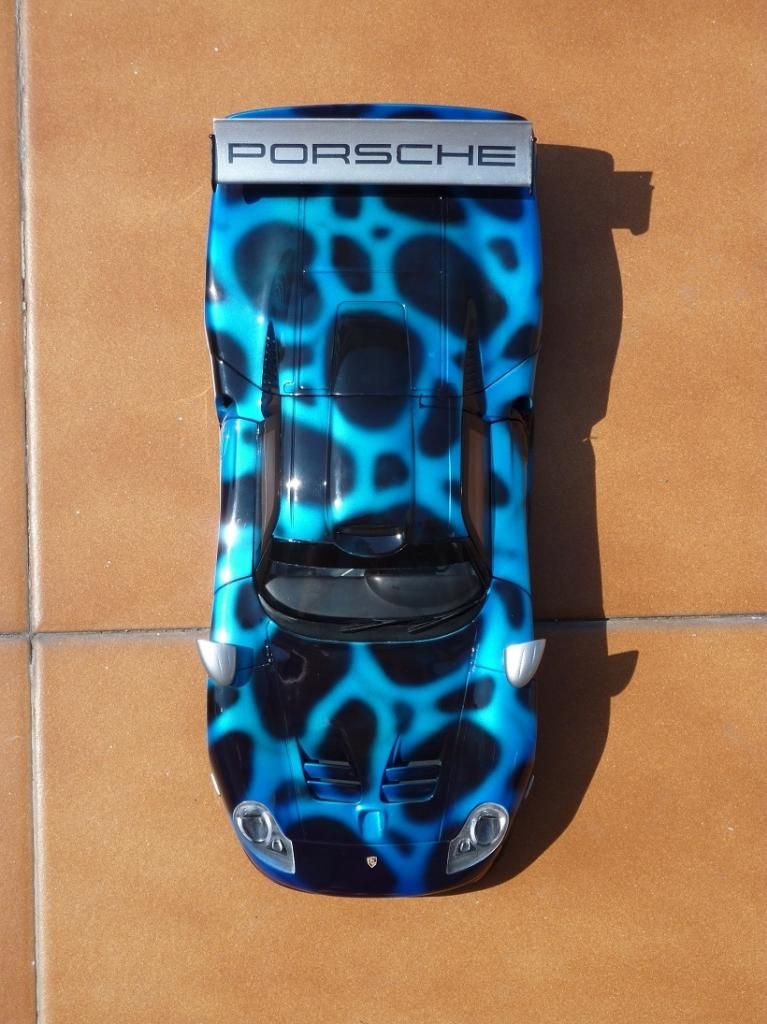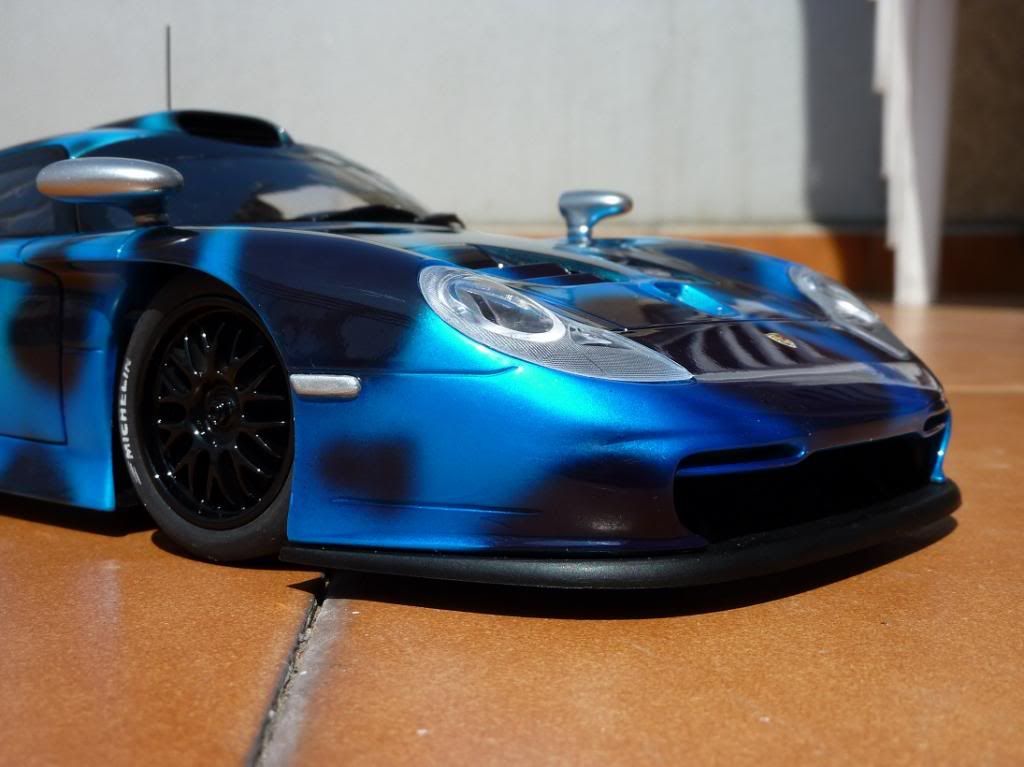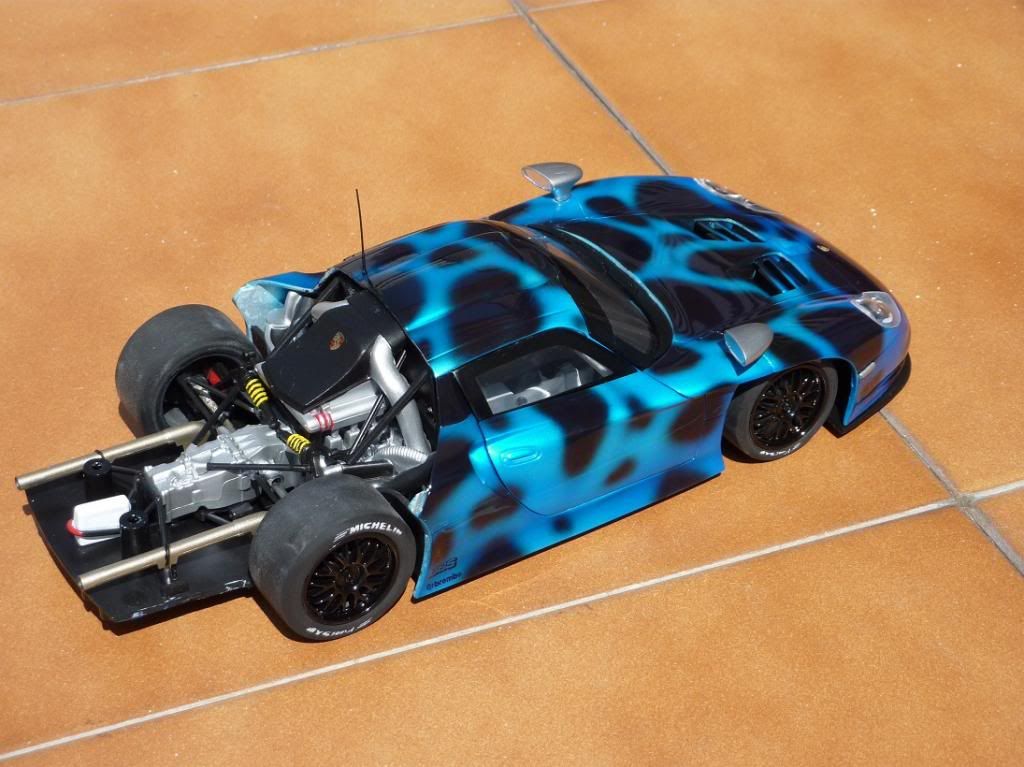 Hope you like it!!
Edited by Nineleven, 10 August 2014 - 10:44 AM.