A couple of further QC issues for Otto.
Major issue are the vents on the bonnet up by the windscreen washers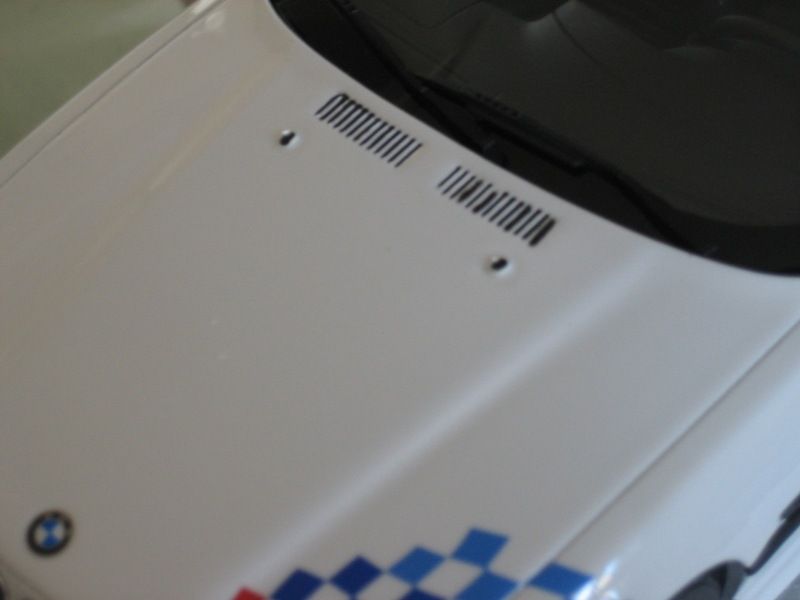 About half are ok, the rest look terrible as though they've been filled in by a felt tip pen!
In addition the left side of the windscreen is starting to lift (a simple fix with glue though)
The right side of the bonnet has slight lifting of the paint but probably tolerable (v diff to photograph with this budget camera).
What do you guys reckon?
Every time I look at the bonnet, those vents make me sad. :(
I'll email Otto and see what their response is.