Replicarz has recently announced a series of historic Indy 500 high quality models that are now available for pre-order, some are already in production:
Here we have the 1970 and 1971 Indy 500 winning Johnny lightning Specials: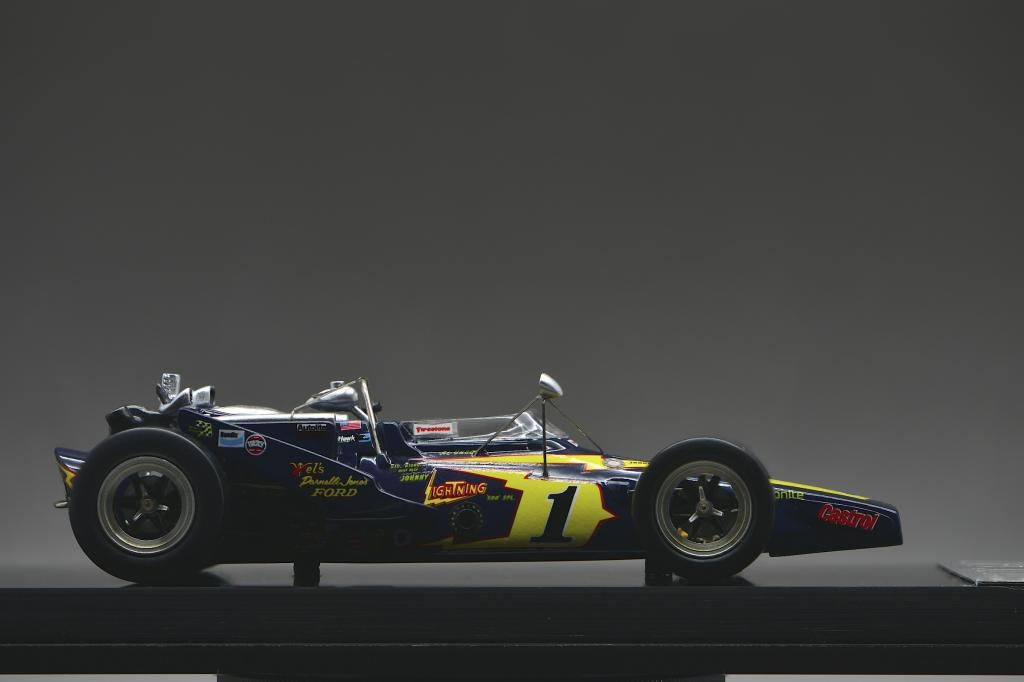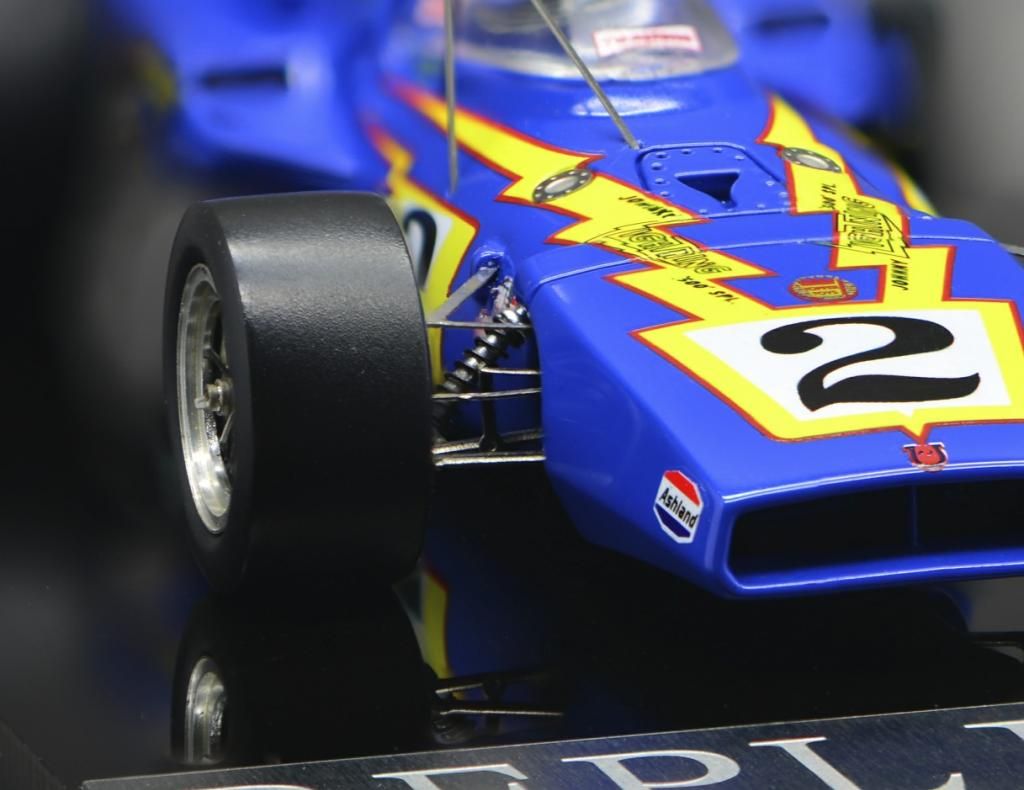 These feature turned aluminum wheels, brake caliper and rotor details, photoetched suspension with real springs on the coil over shocks on front and rear, photetched suspension and oil coolers on the rear. Each model will have high quality display case with engraved plaque, similar to what Elidon uses, same size but a taller cover, production limited to 500pcs each.
Here are the Blue Crown Specials, winning consecutive 500s 1947, 1948 and 1949: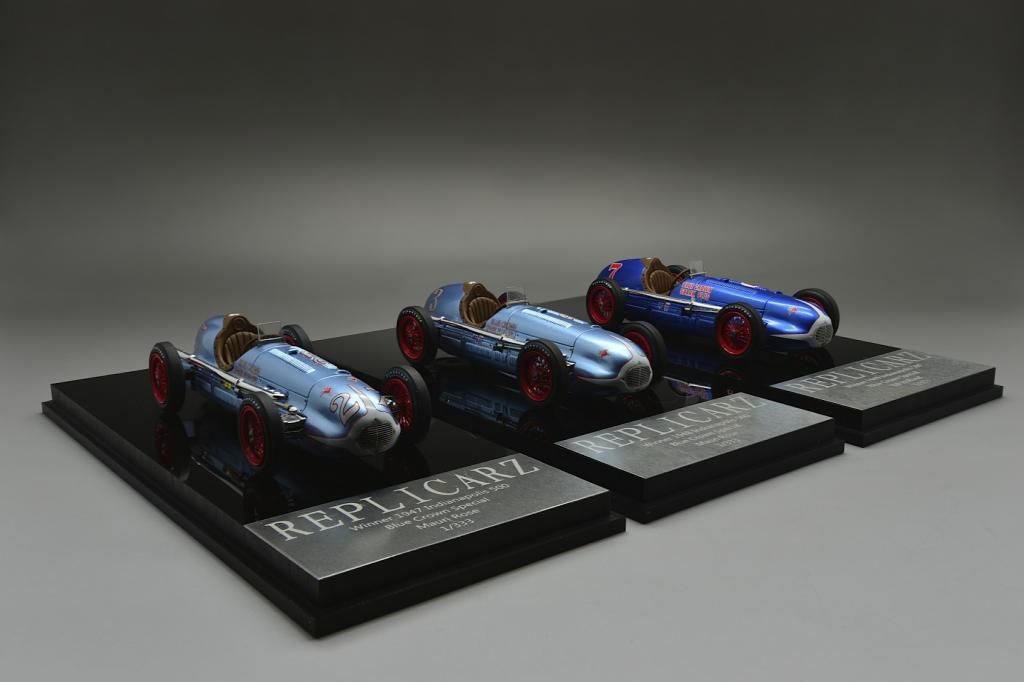 These are not produced by Spark for Replicarz; and are of equal or better quality based on the prototypes shown.
more photos and details to follow or visit replicarz.com website for their exclusive Indy series models.