Hi guys,
Sorry if I posted this in the wrong sub-forum; couldn't find one for GT Spirit specifically.
Anyways, so I just got a white 964 Turbo 3.6, which is a splendid looking model, however there are a few things that are nagging at me that I would like your opinion on - am I being just way too critical or should I send it back to CK Models? This is my first GTS model, but not my first sealed resin model; I have 2 models from Otto (400R & M3 CSL) and I had no issues with those at all.
Please see the photos below
Unevenly painted black bumper trim & odd looking dent on bumper (you can slightly feel it when you put your finger over it)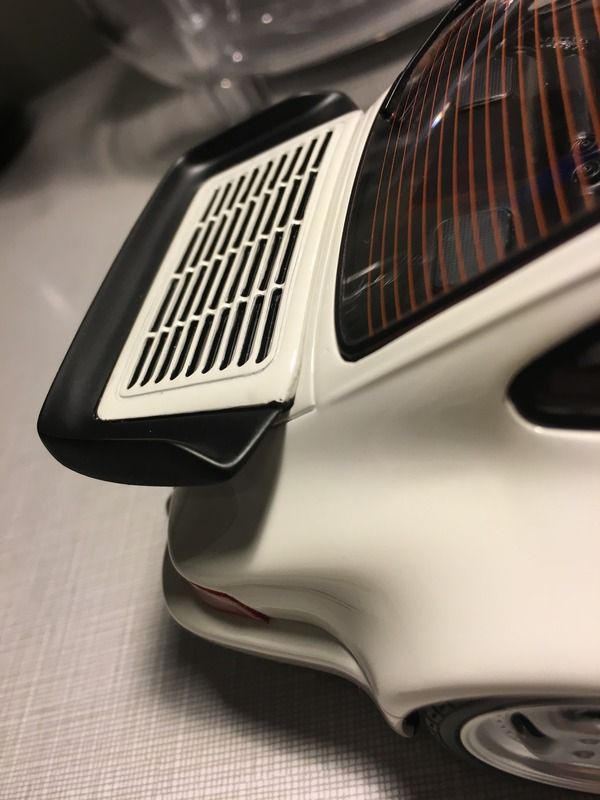 Sloppy black paint on the edge of the whale tail (on both sides)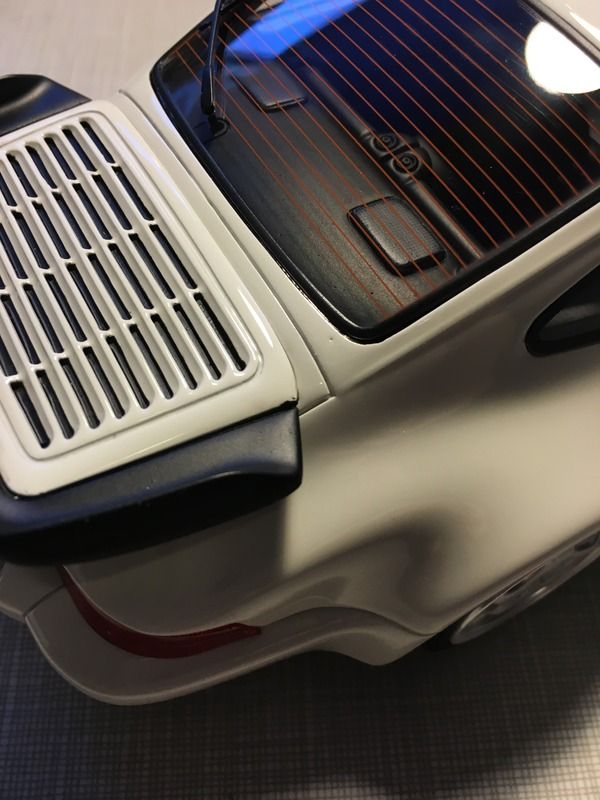 Another odd dent (slightly smaller) near the base of rear window corner (looks like a pin hole)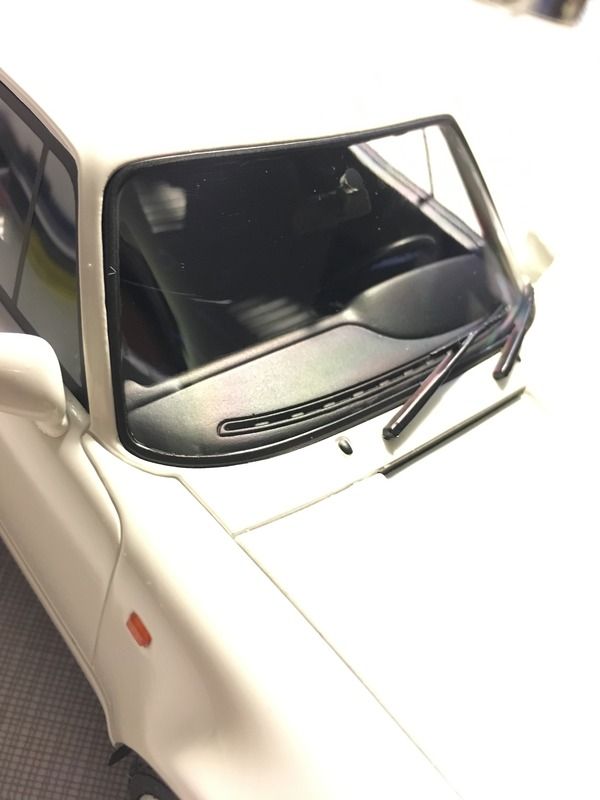 Scratch on left side windshield
There's also some light black paint smudges in the white paint on the whale tail that was hard to capture in photos as well as both the Porsche crest on the front & the turbo script on the back are either off centered or crooked.
If I send this model back to CK models, are they a pain in the butt to deal with? Do I have to pay postage again (for it to be returned or for another one to come to me?)
Thanks for your help guys
Edited by Phwoarrr, 20 May 2016 - 10:39 PM.