Well this one I bought already modded on ebay. Modifications consisted of the Mine's decals, blue steering wheel (that'll be coming out), and wheels/brakes. There was also a very nice fartcan single exit exhaust at the back. It's great to have all of these things because the build is essentially half way done. All I gotta do is take care of the engine and the interior.
I started with something simple, clear coating (with a brush) the Mine's decals. I don't know what it is about the Mine's livery. I love it, and had it been a regular R33 (which it still is I guess), I don't think I would have been as motivated to customize it.
At first I toyed with the idea of slotting the R390 engine into this, but I sized it up and it won't fit. Shame, that would have been epic. The interior will get some seats and harnesses, new steering wheel probably, pedals.
Haven't even looked at the engine yet, to be honest.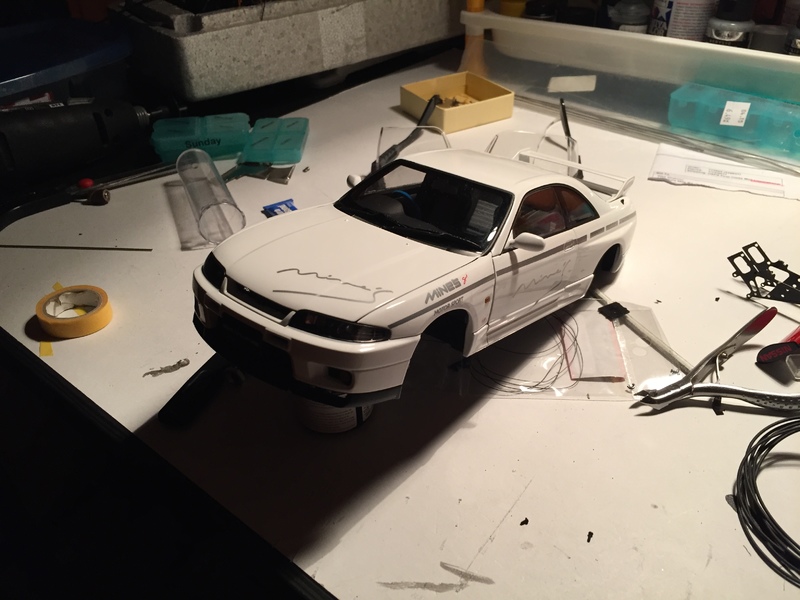 Edited by StratosWRC, 09 June 2019 - 08:58 PM.