A few years ago, after watching some works I found online upon the Auto Union Typ C Stromlinie, I always found they could've gone a bit further. Therefore, after some research on how the final result should look like, Spending almost 3 months detailing it, I thought I'd never endeavour into something like this again... only to a few months later finding myself doing the same job to a friend of mine's birthday.
Let me show you the "step-by-step" of this which has become one of my most rewarding jobs to date.
This is where I started from: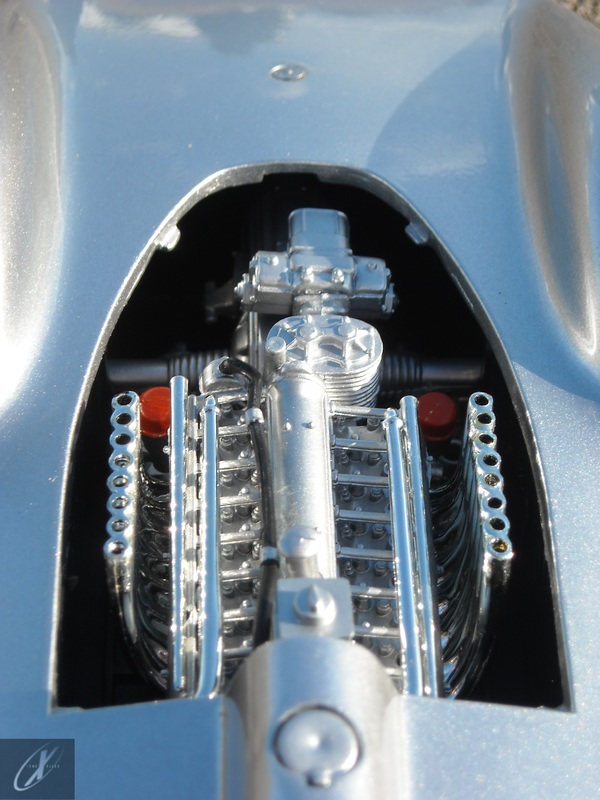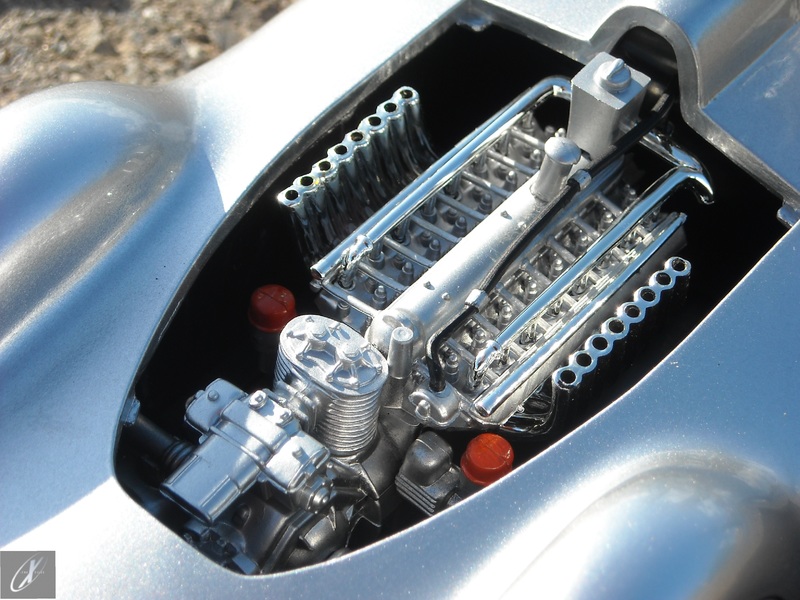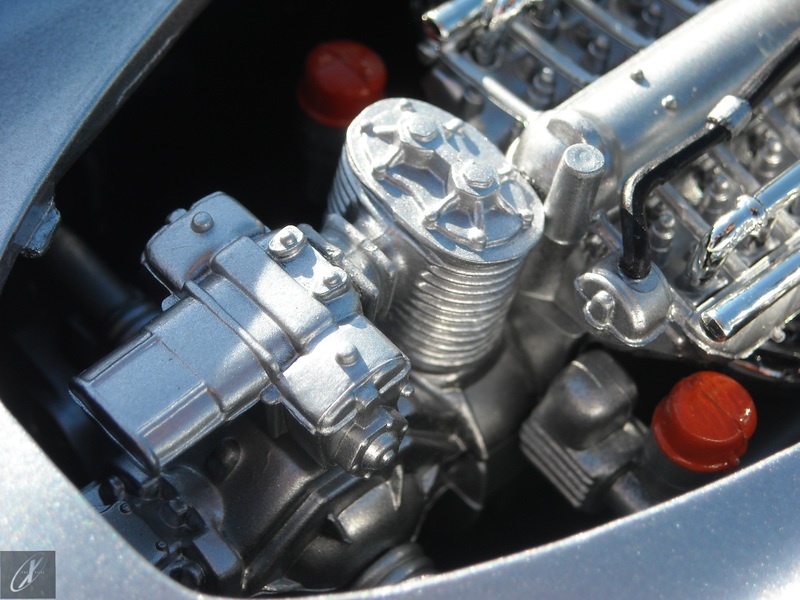 Outside the streamlined body:
This is what I meant to reproduce:
The CMC engine is a good refference:
The only photograph I found of the record car engine:
First I painted the valve covers with Gun Metal in order to tone them down a bit darker and with that metalic finish:
Transmission bellows painted flat black and added fixation clamps (from aluminium tape):
Detailed hot water ducts and respective dilation joints and hose clamps:
Air filter housing detailed in order to mimic brass and carburettors with the fuel feed line holes drilled::
Distributors:
Rear axle torsion dampers:
The gearbox had a first Gun Metal coat and I drilled a hole from where the lubrication lines for the cardans will protrude (they had a funny way of lubricating them, with a tip inserted to the bellows from the outside):
The engine after the differential got painted flat black::
This engine has a whole lot of piping and tubing; water, fuel, lubricant... and they're all braided hoses! This is how the fuel return pipe looks like... and dang, it took long to coil the copper wire around it:
Water pump inlet hose:
Hot water hose:
Drive belt:
Piping and more piping:
A little test fit: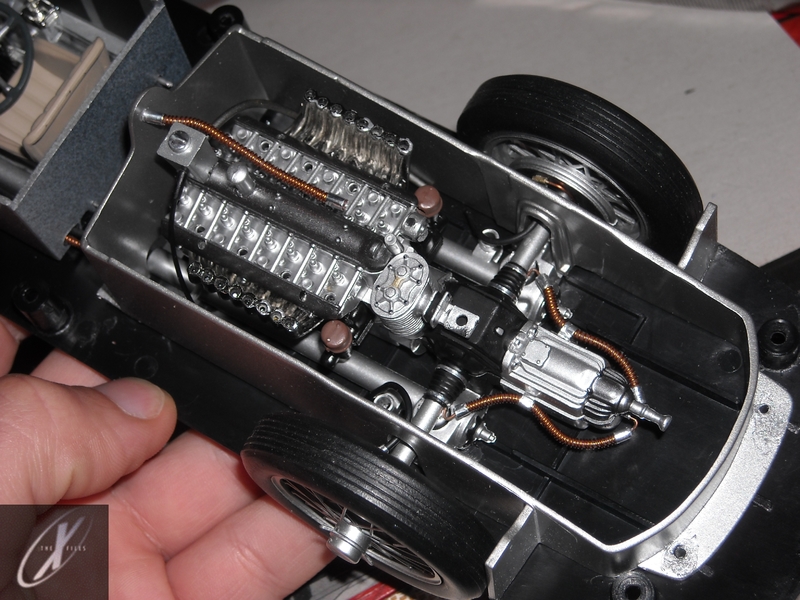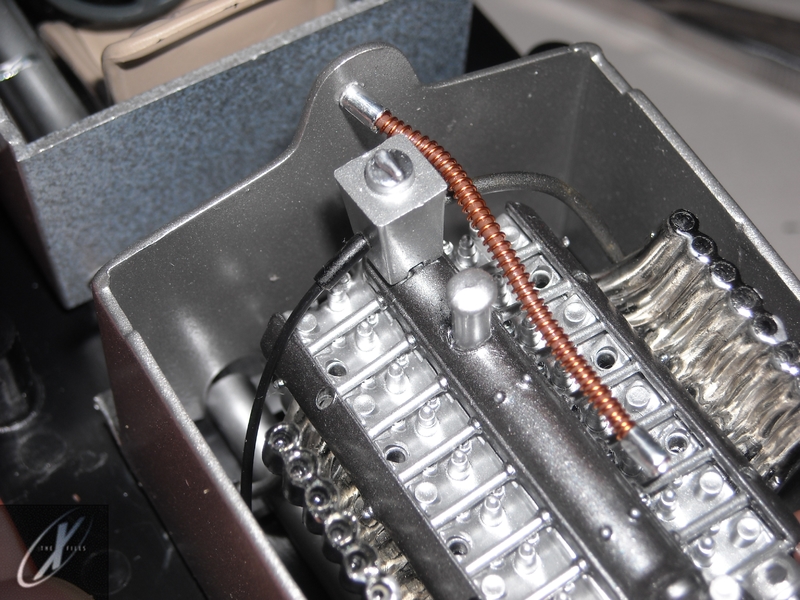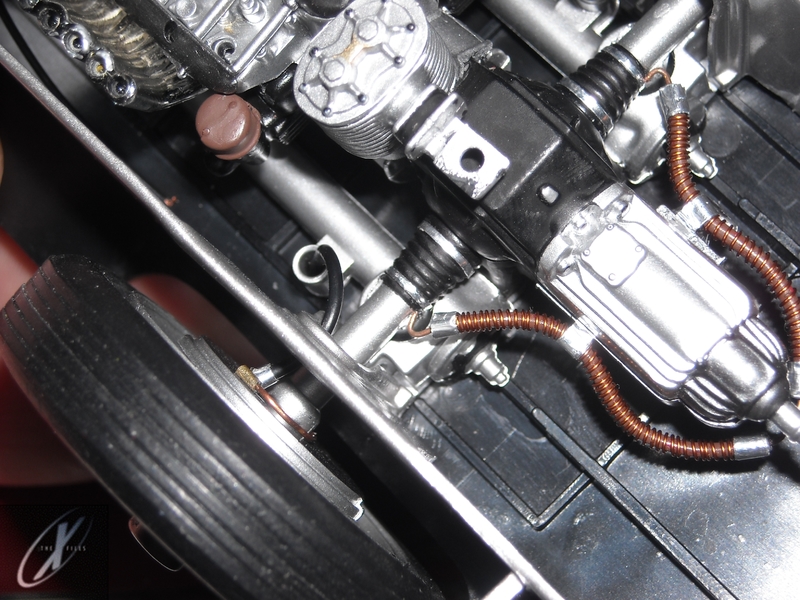 What a beautiful machine!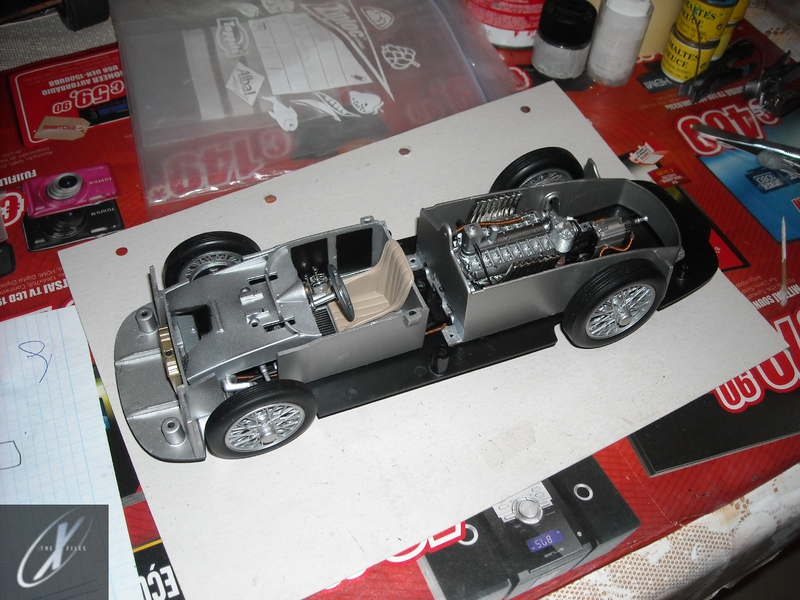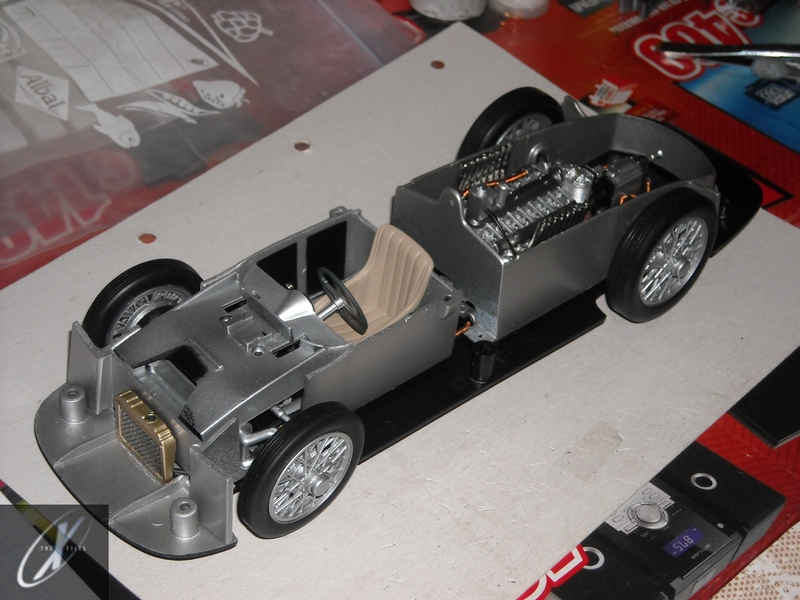 On the left flank, a few hoses more, this time including the oil filter: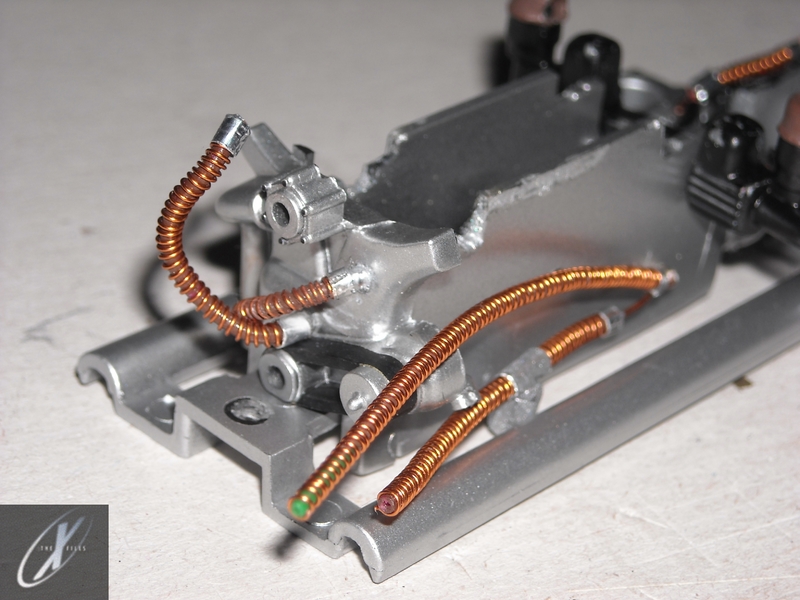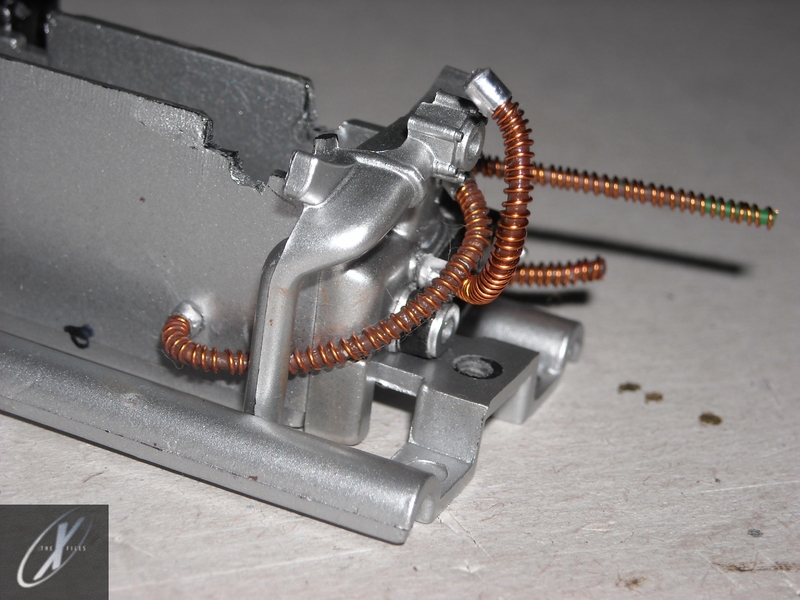 The carburettor with the fuel lines installed, all it's missing is the throttle linkage and the fuel return line: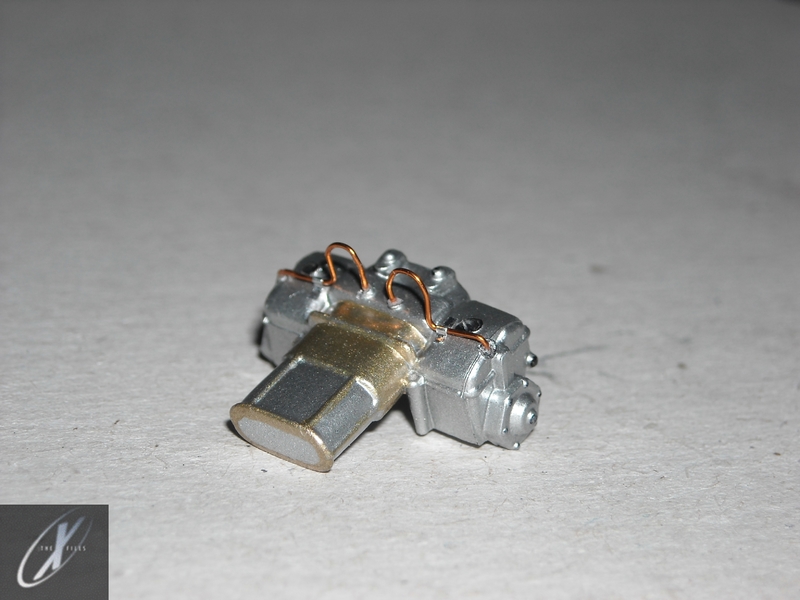 I weathered the exhaust pipes a little too: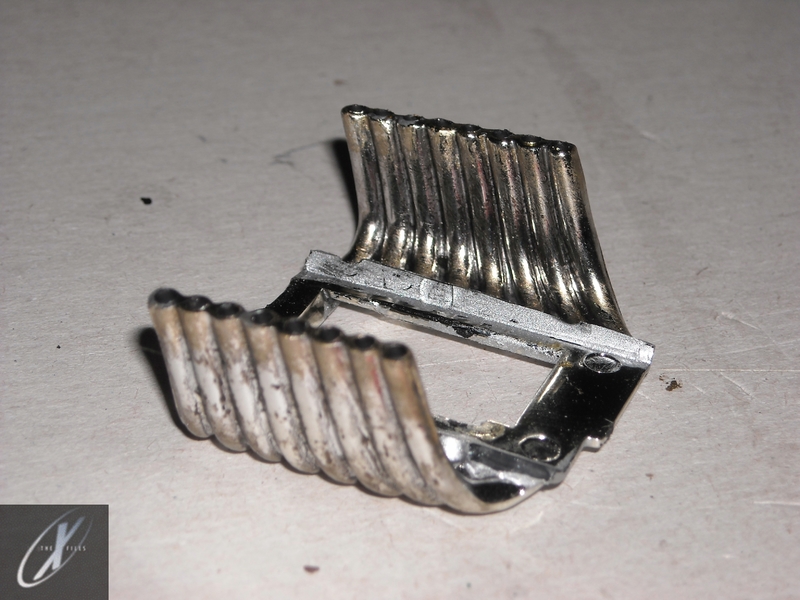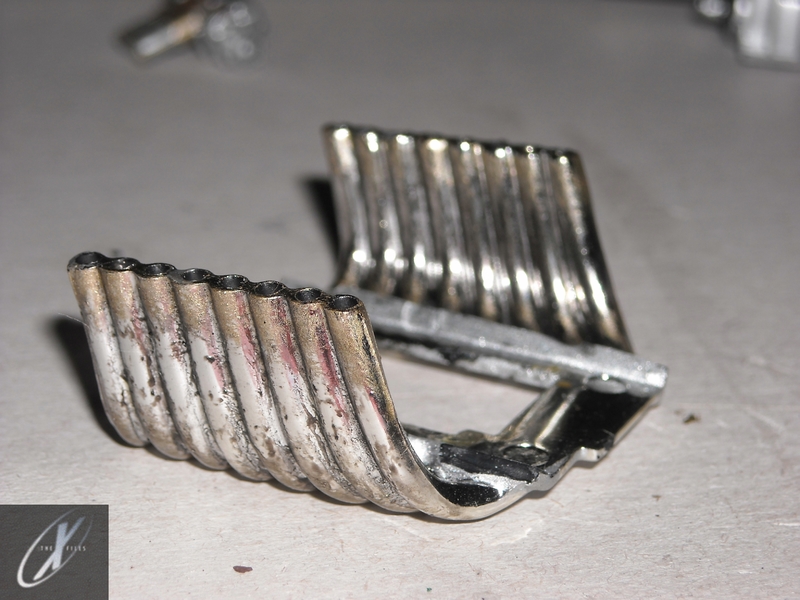 Here is the engine finished and fitted with the rear axles, wheels and brakes: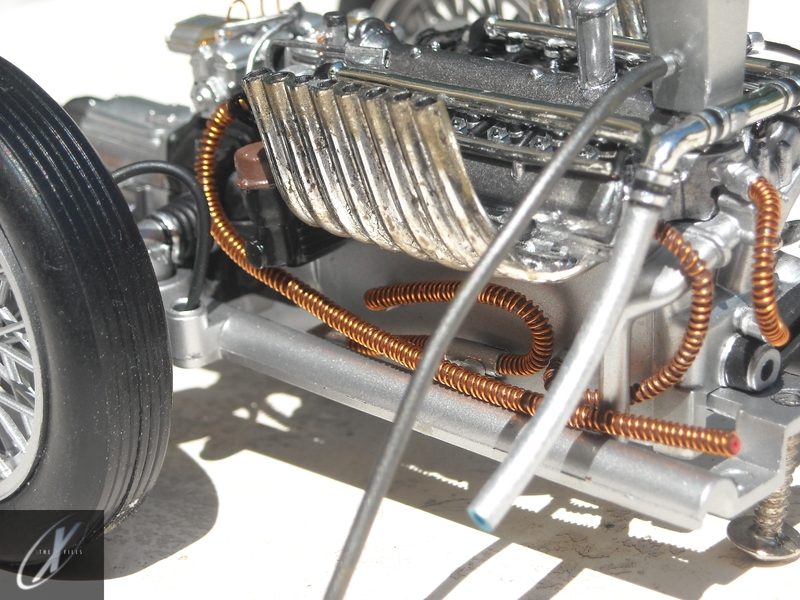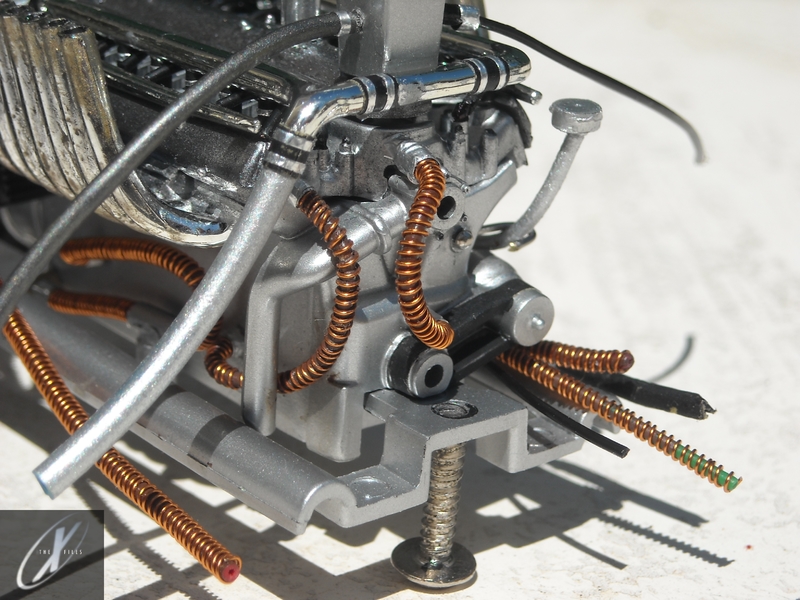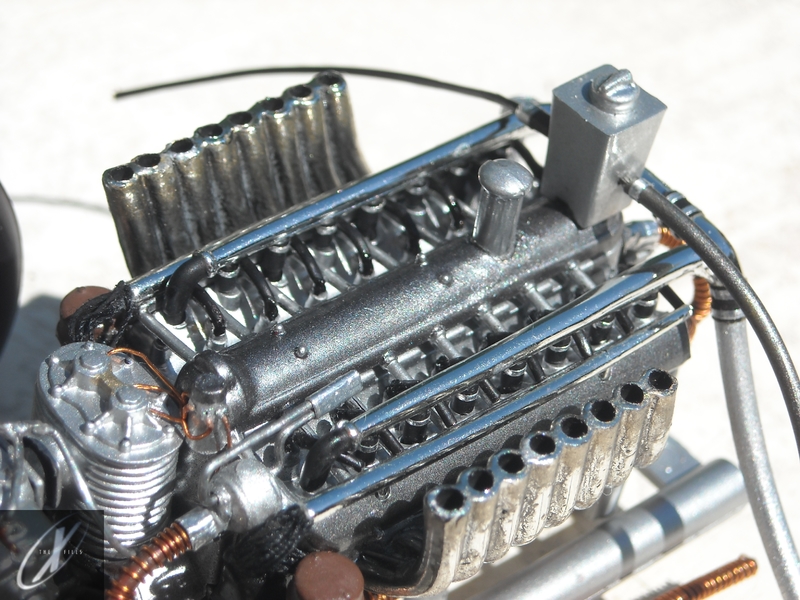 Fuel pump: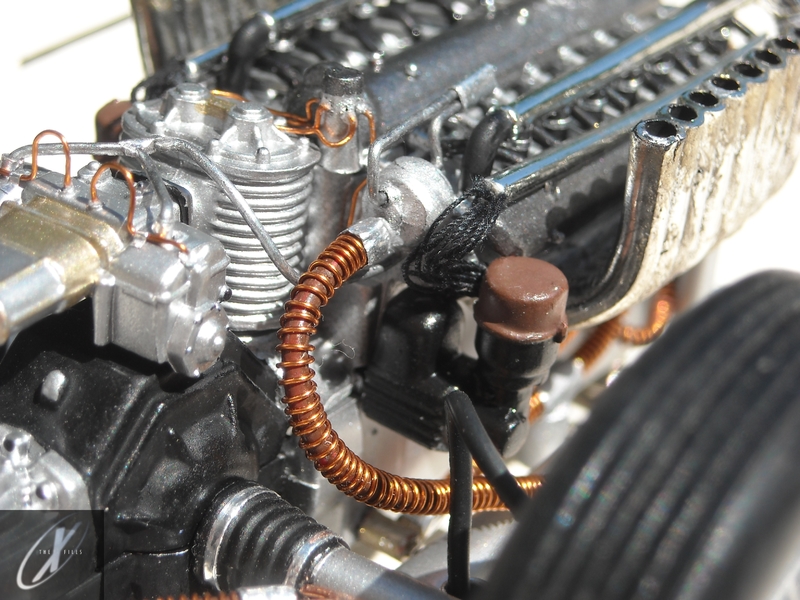 Rear brake lines: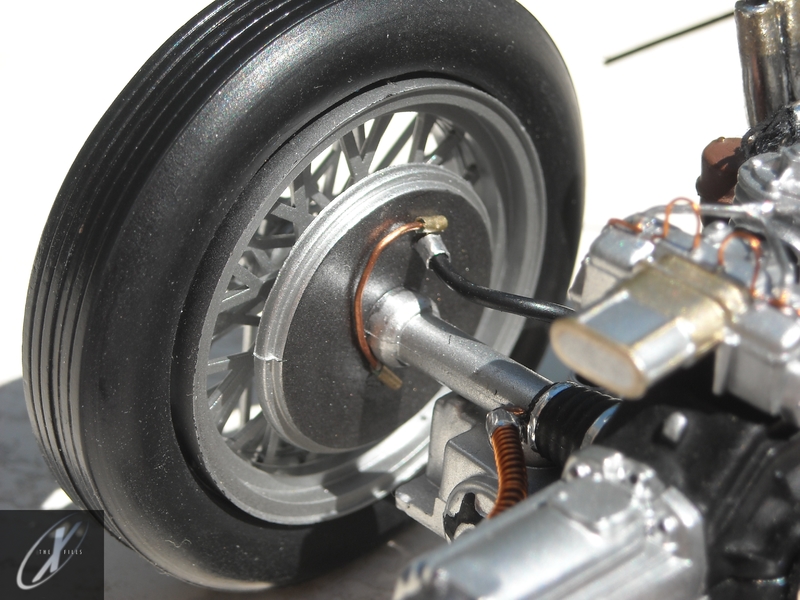 Finished dual choke carburettor included fuel lines (I used welding cord cause it's easier to mould):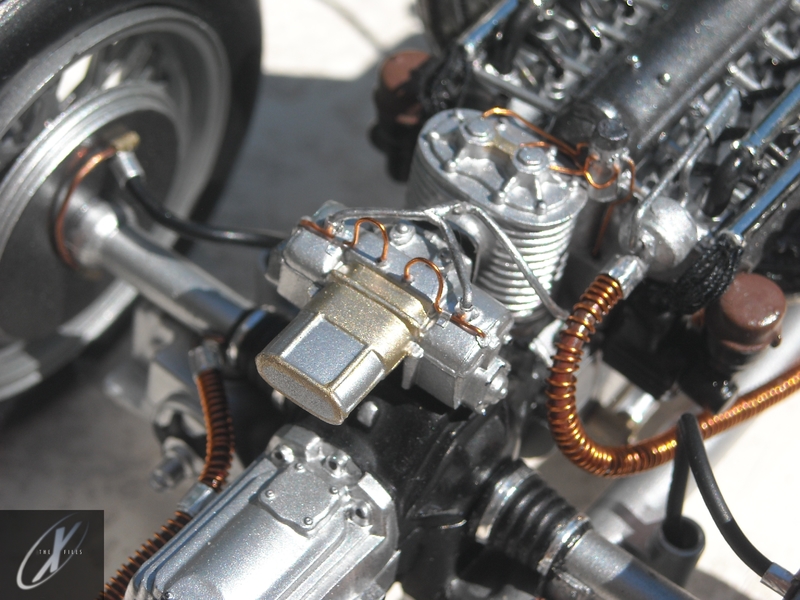 Gearbox (only received the gear linkage after I installed it in th engine bay) and that unusual lubrication system;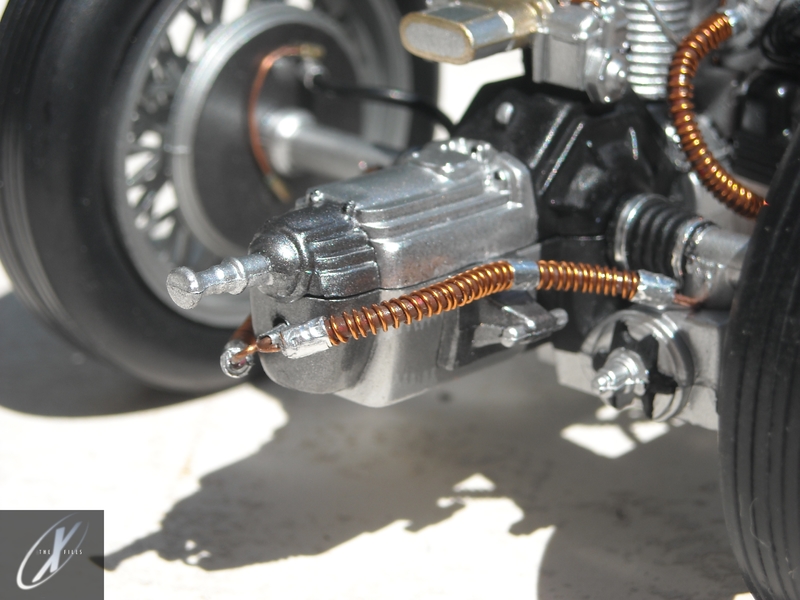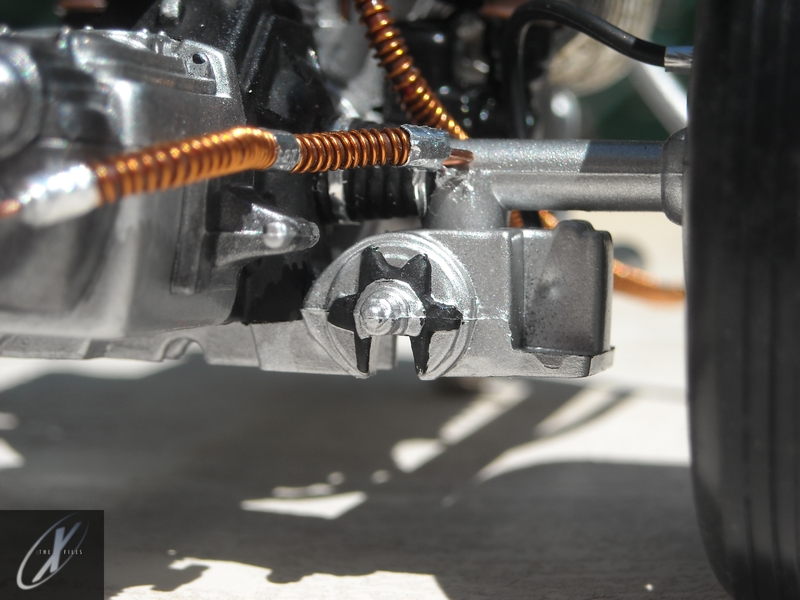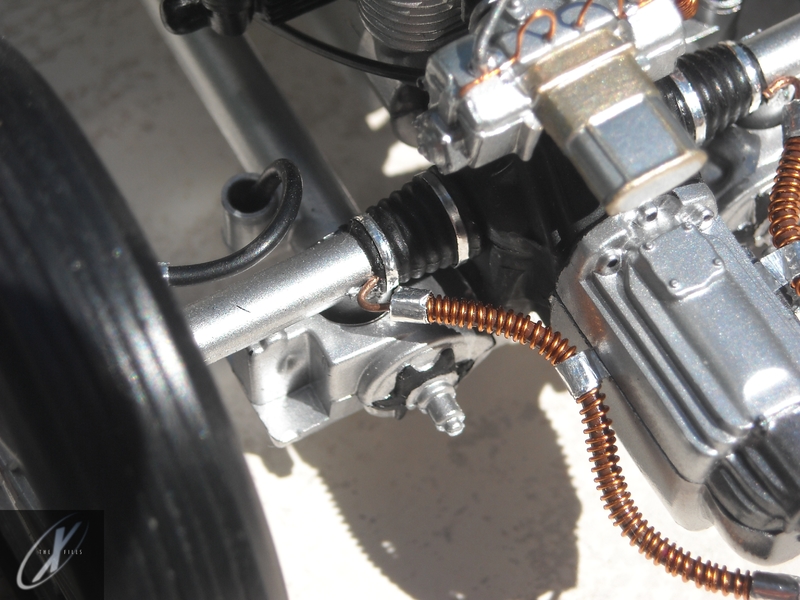 The beautiful vertical-mounted twin-scroll Roots-type supercharger: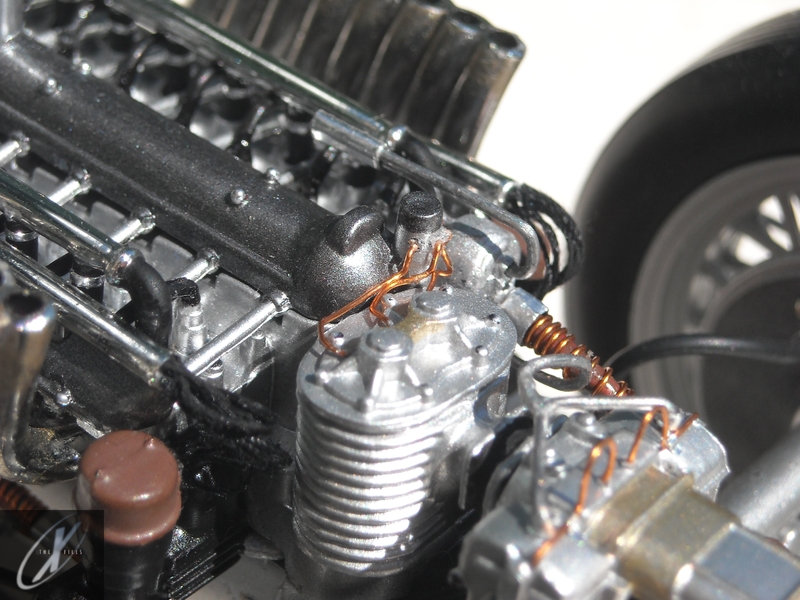 Oil filler cap and pipe: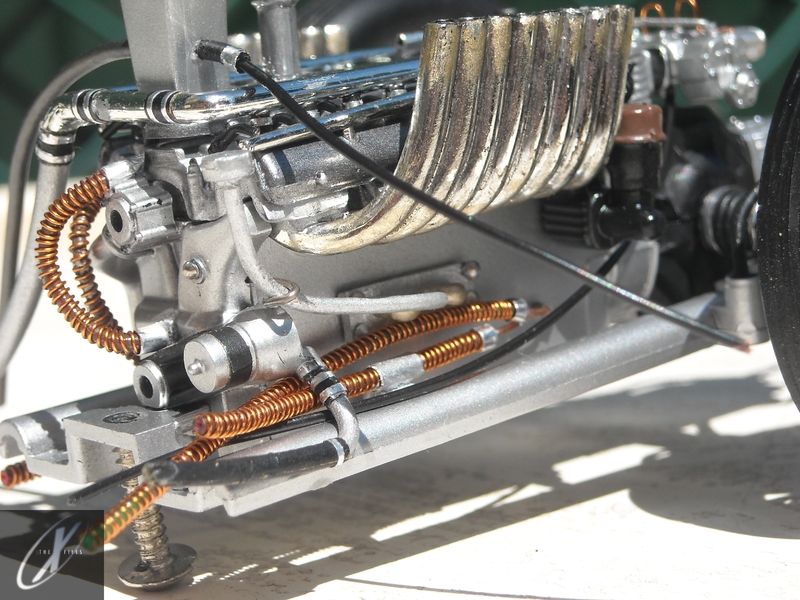 Original vs. detailed: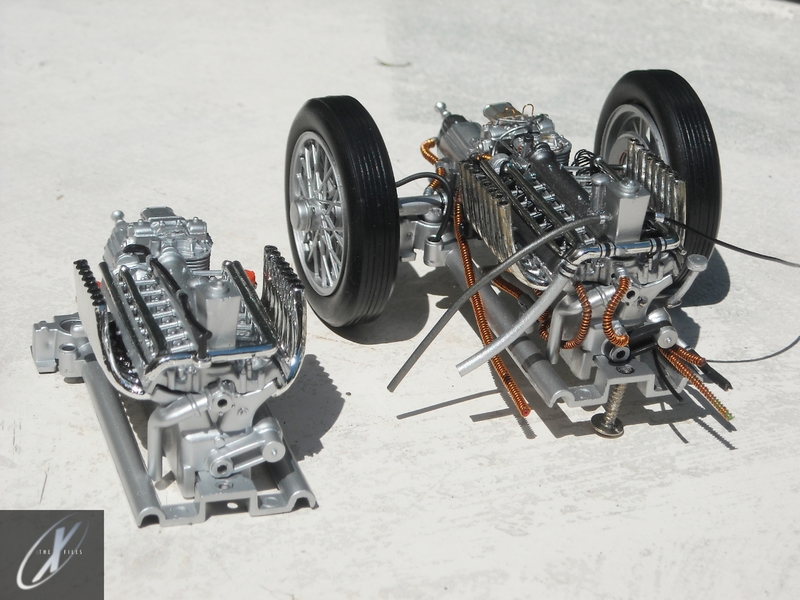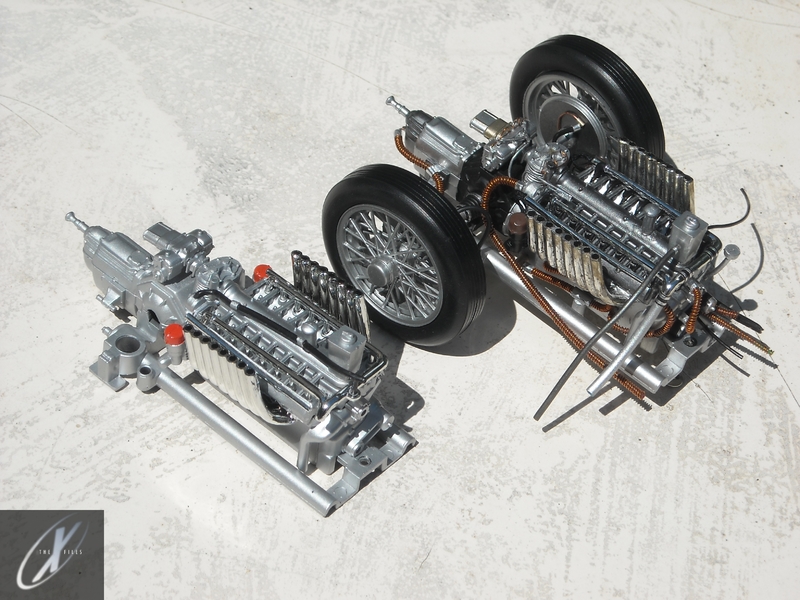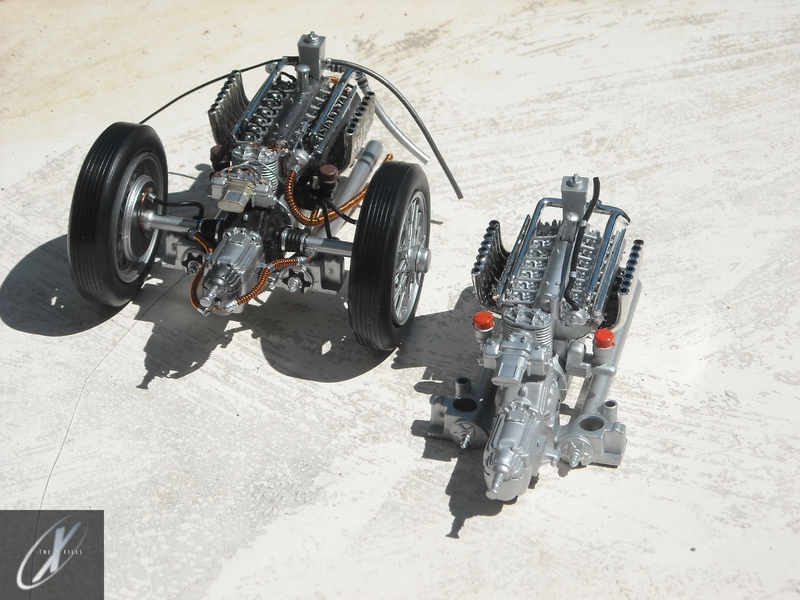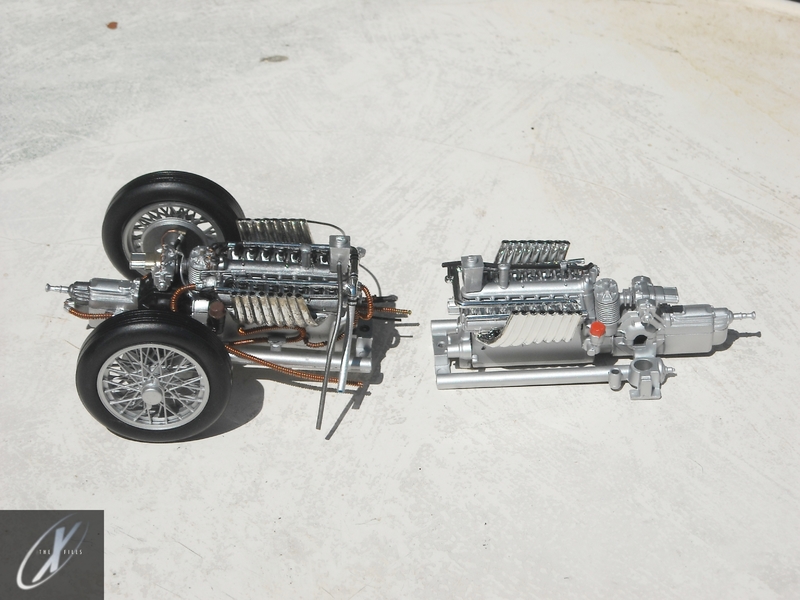 Edited by X-Filer, 31 July 2018 - 09:18 AM.