The three contenders are the
Australian Holden HT Monaro by Trax
German Opel Commodore A by Hachette/Ixo
Brazilian Chevrolet Opala by Salvat/Ixo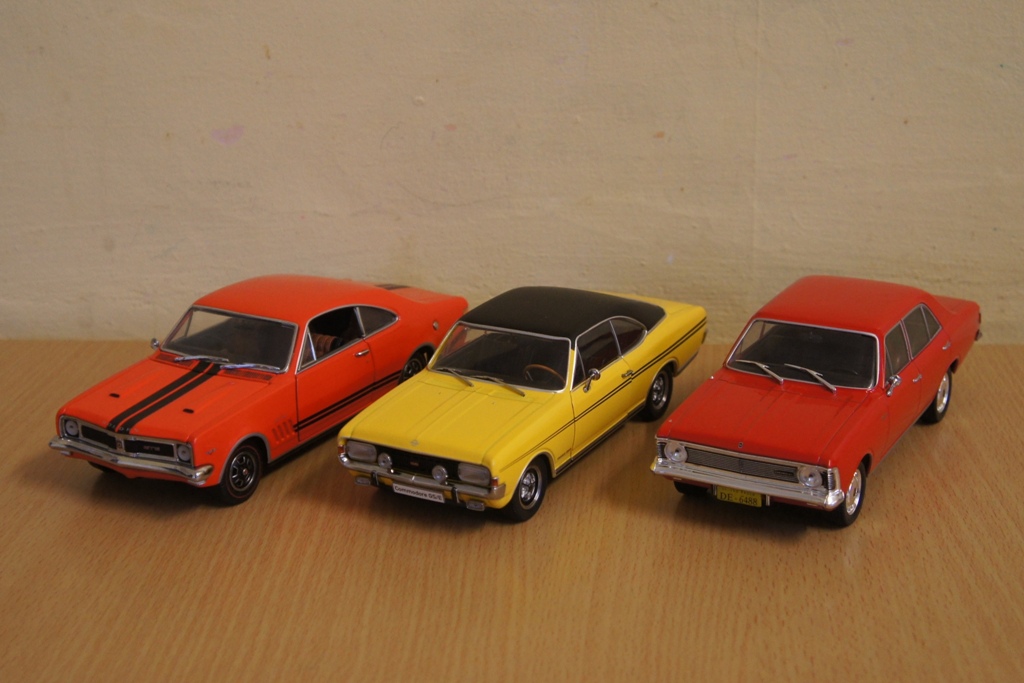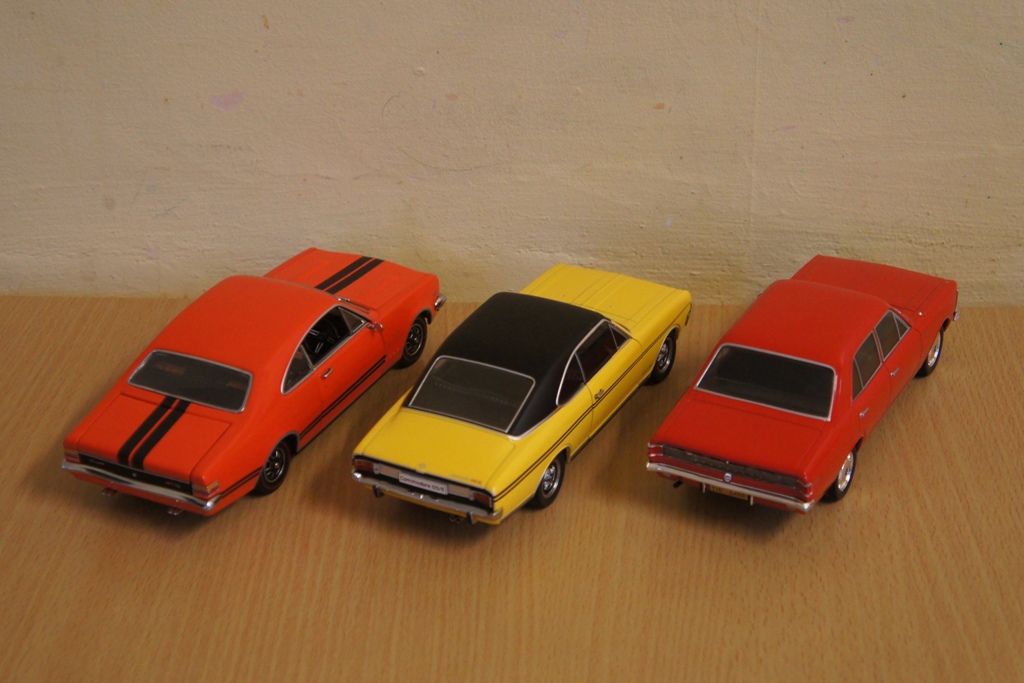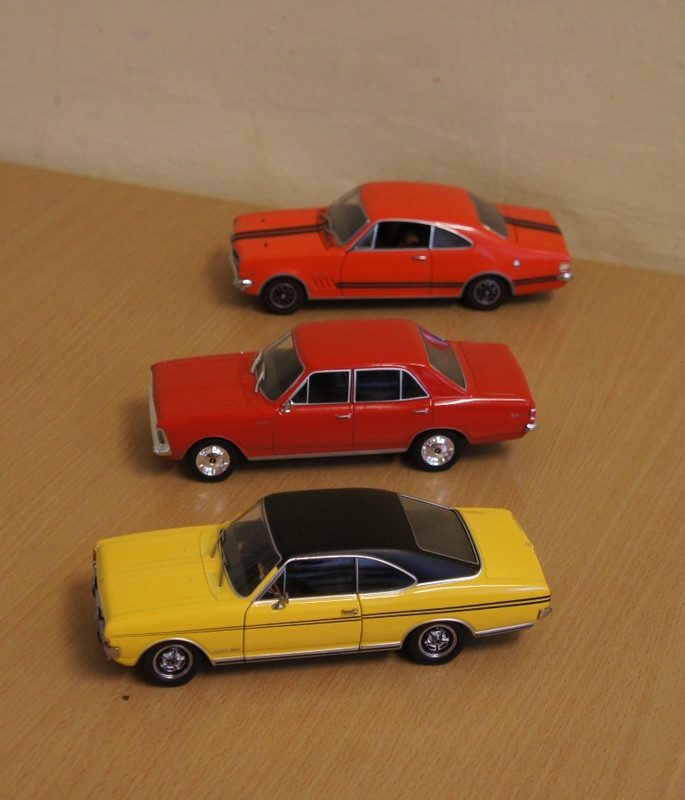 The reasons I selected them for a comparison are that
I have them.
two of them are based on the same car, while one is not, despite many people believe it is.
The Opel Commodore and the Chevrolet Opala are both derivatives of the Opel Rekord C.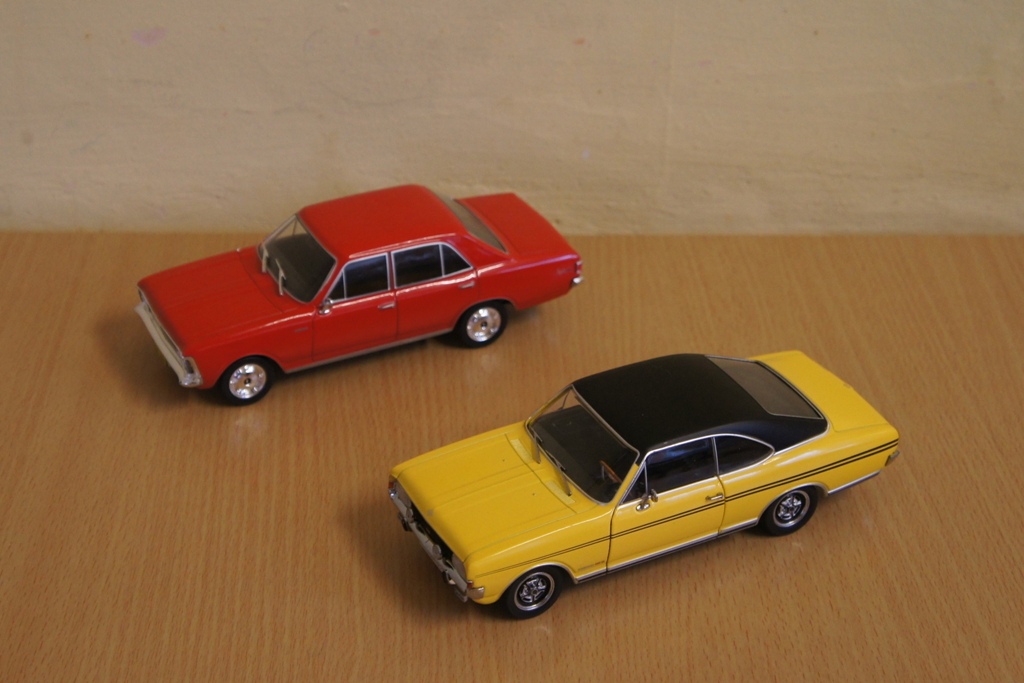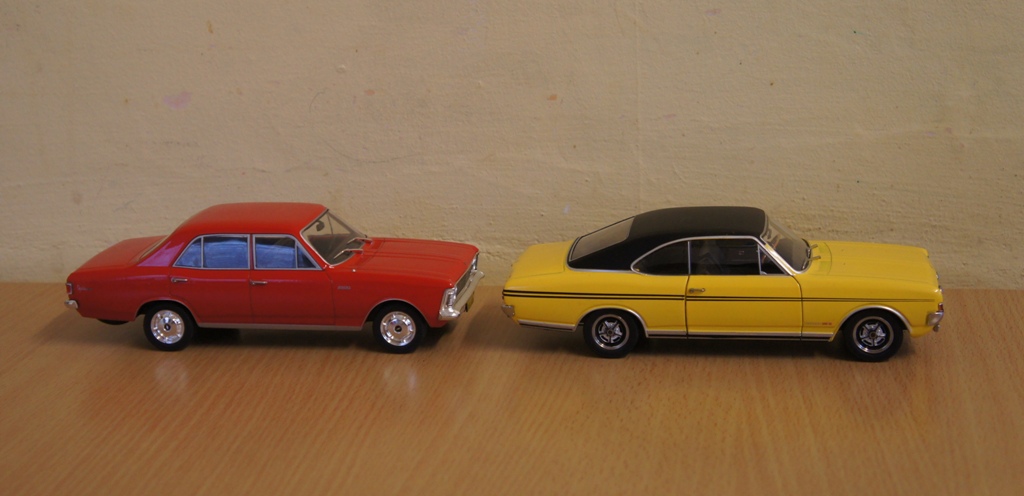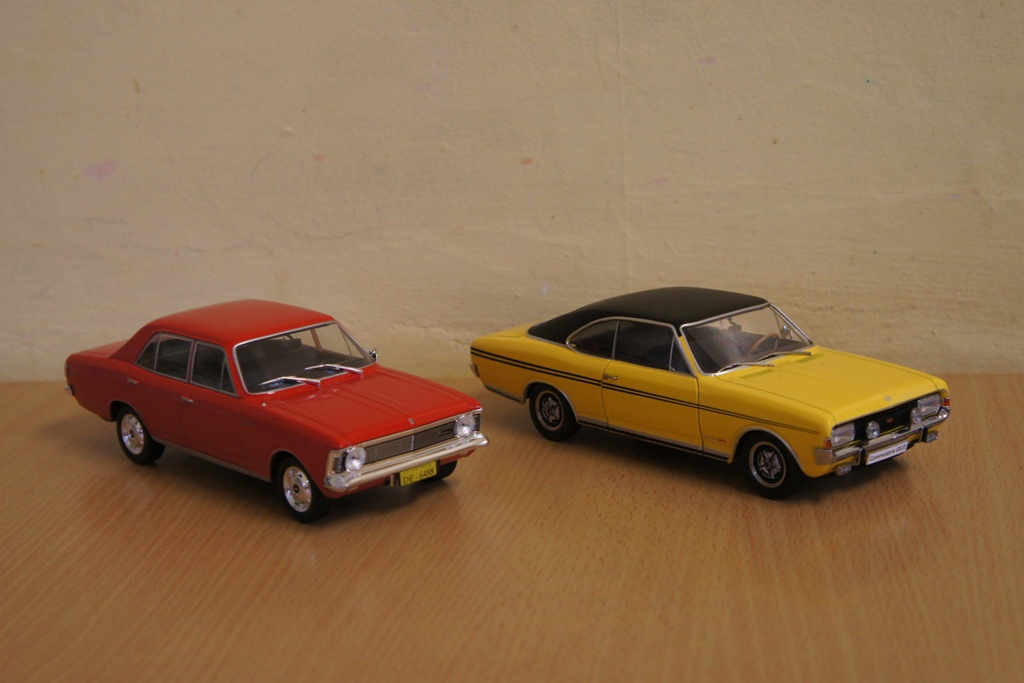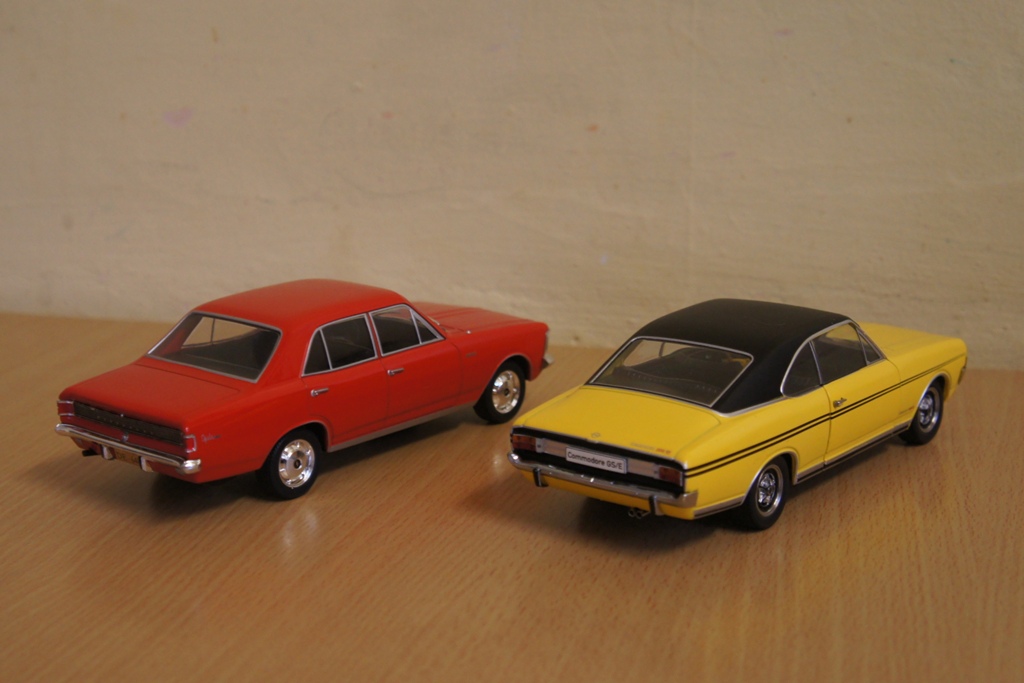 I'm already toying with the idea of getting more of them and trying to make a Commodore saloon and an Opala Coupe.
The latter would also be an ideal base for an Argentinian Turismo Carretera.
The urban legend that the Monaro has Opel genes can be nicely debunked with this comparison: