Just can't resist these $9 bargains.
I think the Focus is the best Ford release in SA in decades.
In the budget range this little tyke gets a full :3tens: from me.
The paintwork is absolutely stunning in perlescent blue with the flake down to 1:18 perfection.
All the lights including the boot led brake light are coloured plastic and the logos and badges are all perfect.
The whole shooting match opens ,even the rear luggage boot cover lifts up.
I'm still detailing so some of the rims are in process of sporty makeover, the caliphers are already done.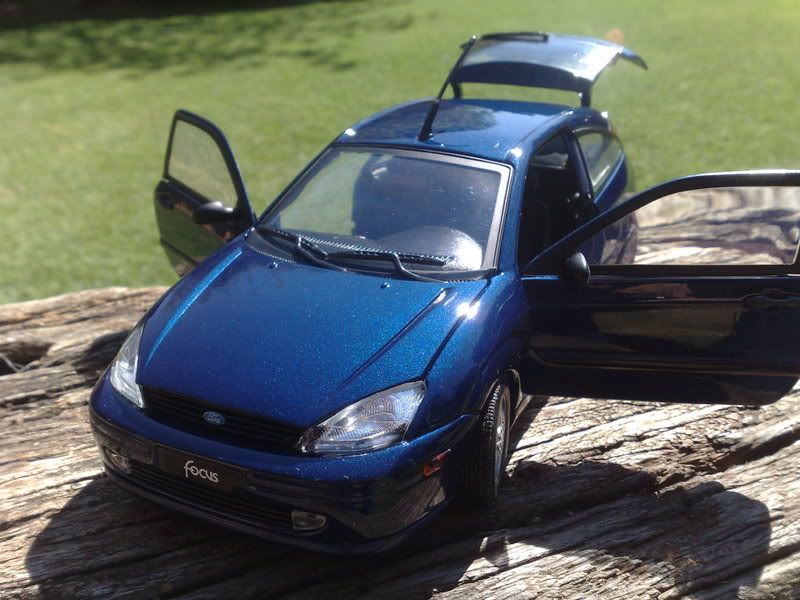 :wink