AUTOart has done a fantastic work making the Bugatti Veyron 16.4 ,it is a very succesfull model with very high detail and quality. The only thing i don't like is the front suspension, because it is in high position, and it doesn't look nice. In fact, it is higher than the rear suspension if you look carefully. (from some pictures i must say, that they fixed this detail at the new models/colors that they will release in 2012.
Anyway here is what you need:
This: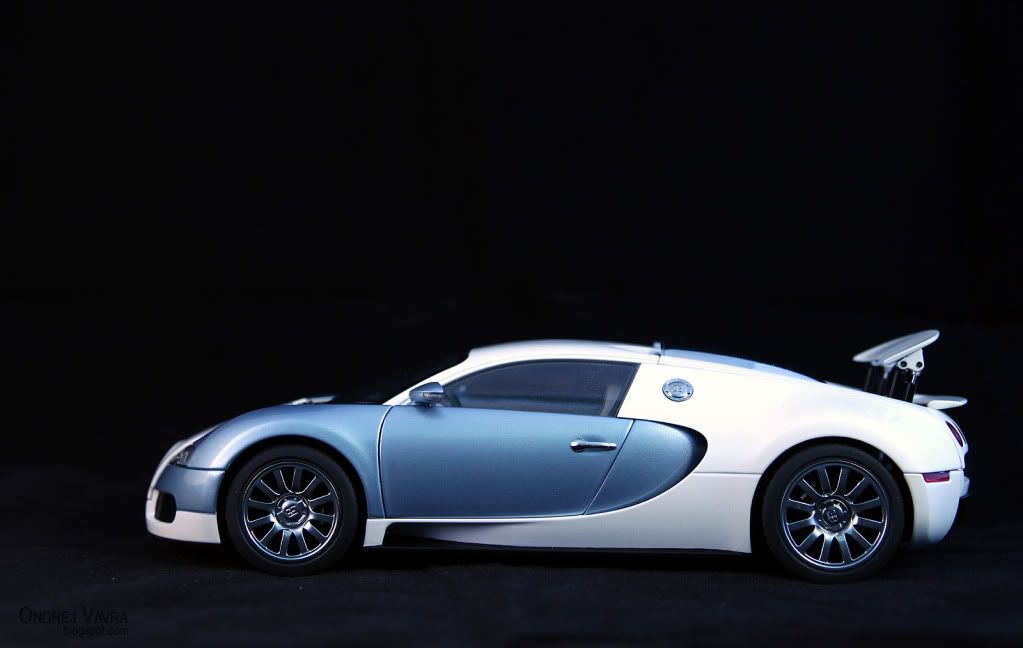 and this:
It is a cup from a bic pen. You will need only the little part at the right.
Then carefully put the car upside down and you will see the metallic axle of the wheel:
Push the plastic pin from the bic pencil inside the "V" of the axle like this: ( The same time push the wheel until the suspension goes to its limit /full lowered position)
Then cut the part that stays lower than the cars floor:
The plastic pin, holds the suspension at its lowered position and the car still steer and roll like before. This is what it looks like:
I put a single drop of superglue to hold the plastic pin in its position, but if i want i can remove it and the car will be like new.
The result is very nice and the Veyron looks better this way....
BEFORE:
AFTER:
And here: