Hello guys! It's been a long time since my last post here. My English is a bit "rusty" so I'd like to apologize for my errors. I'll try to write less and let the photos to speak for themselves.
For years I've collected mainly sedans, SUVs and top-line coupes. Few months ago I saw a horrible picture. My collection has turned into a sea of black and gray sedans and SUVs... The shelves looked like a rent-a-car parking lot.
It was time for a change. My latest obsession are the colorful exotics and my all time favorite American classics and muscle cars. Changing the theme of my collection is like re-discovering the thrill of this hobby, since I was bored to death with the gray/black/white new releases of BMW, Audi and Mercedes models. Enough with the foreword - let's get to the point.
I'm a... let's say quite big Mustang fan and I've always wanted to make a Shelby GT 500 set with the new AutoArt and the classic Shelby Cobra. As you know, AutoArt released the 1967 Shelby GT500 few months ago. I'm disappointed by AutoArt's models more and more often and that was the case with this Shelby. Yes, the AutoArt have some neat details like hood hinges, door windows, better tail-lights, but for me 50% of a muscle car's appeal is in the engine bay. That's why I chose the ACME Shelby Cobra. It's an old Lane / Exact Detail model with lots of drawbacks here and there, but when I saw the engine - I couldn't care less about the exterior. I'll make a simple comparison in the photos below.
The ACME's Shelby is a nice, heavy, old model which might look raw, but at least it doesn't squeaks when you pick it up, unlike a lot of the AutoArts. The biggest drawback for me are the tail-lights. They have visible mounting pins and you can see the white stripes through them. The bigger shut lines, the lack of side windows and fancy hinges aren't that noticeable. Also the ACME was a bit cheaper than the AutoArt and has cooler box, which is a plus for me.
I'll be happy to share my photos and receive some advices from you guys, since I'm quite new in the American classic and muscle car models.
Any criticism and tips are welcome - I don't mind them at all!
Shelby Cobra G.T.500 (1967) - ACME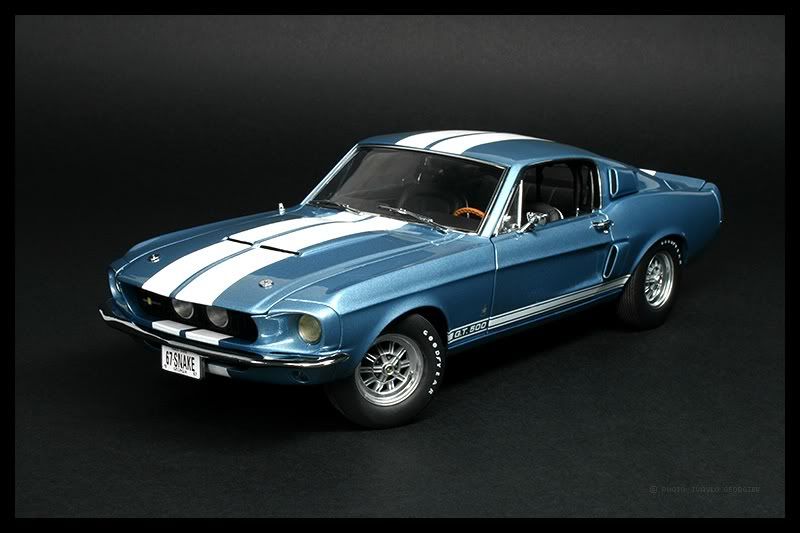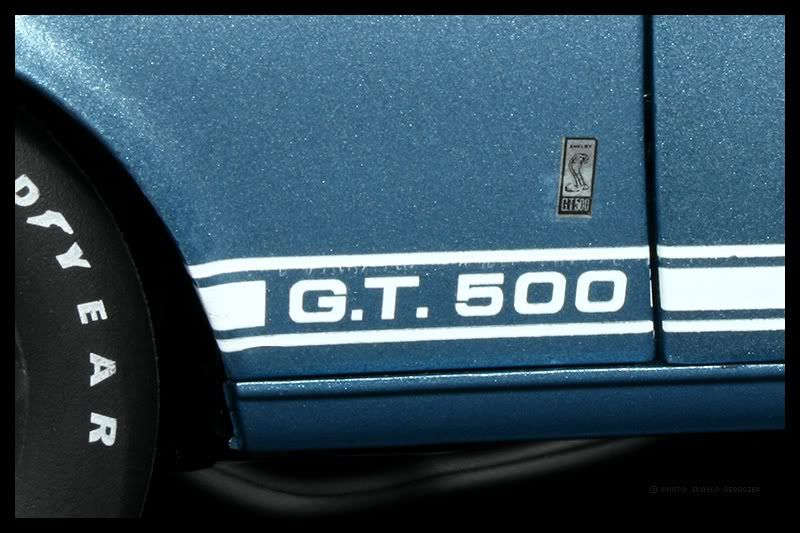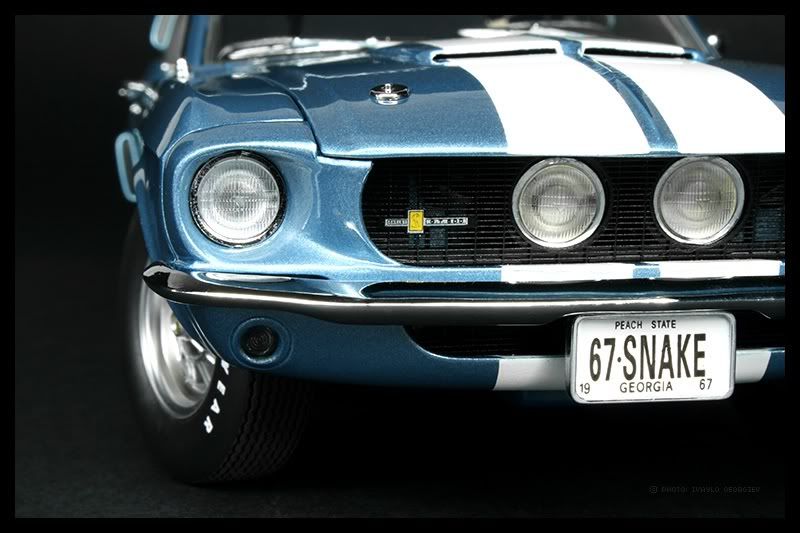 Compare the AutoArt's engine bay.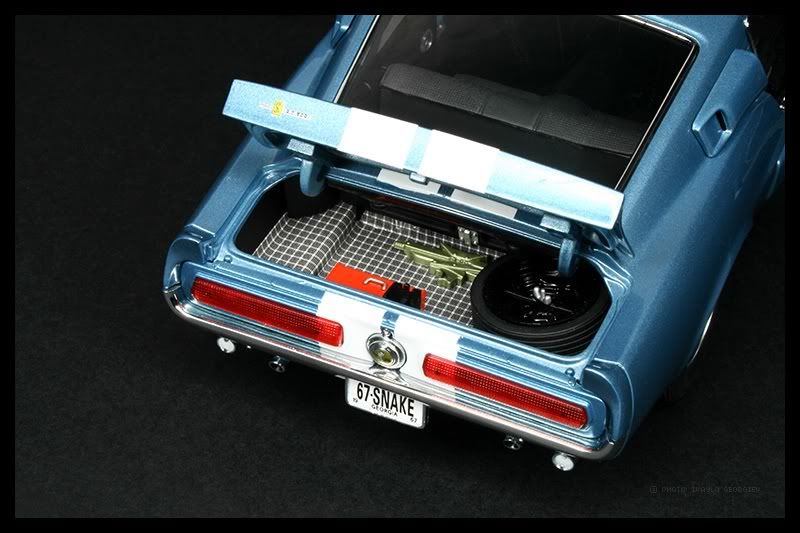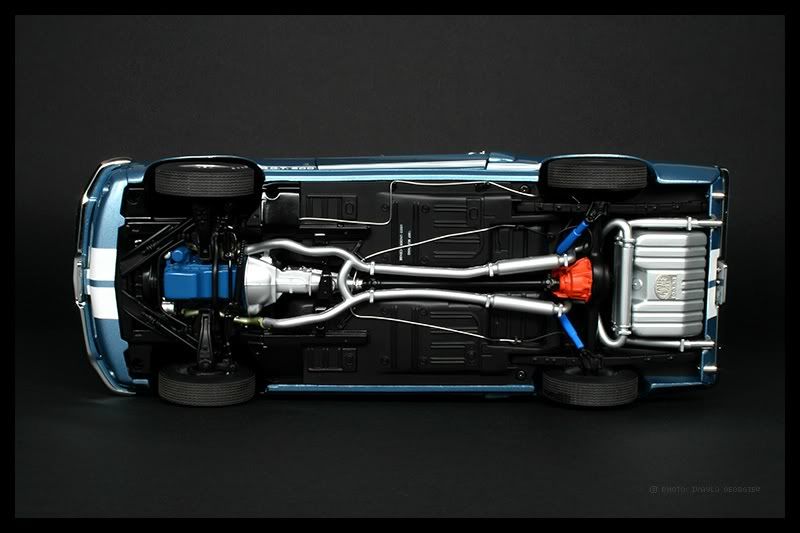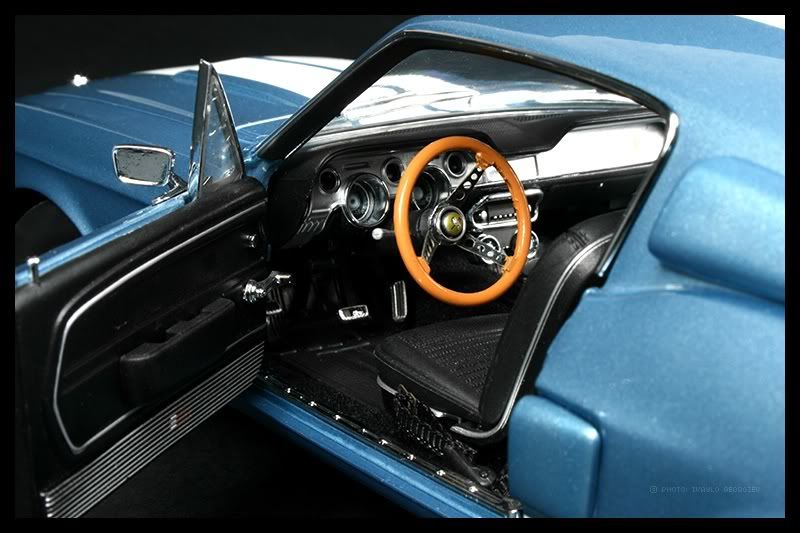 Edited by Ivaylo, 19 March 2012 - 02:51 PM.