Hi guys...
I dunno if i am the first who post SLS AMG GTAutos model, but that's not important hahahaha...
My friend kind enough to lend me his models, there are two of them, red & white.
Pros:
- The model is heavy. If you hold them in your hands you'll feel that they're not cheap quality.
- The mold is nice.
- The shut lines quite tight.
- The front & rear light are in nice detail, you'll thinking there are diamonds in there :p
- The grills/meshes are all hollow.. except for inside front logo, it's solid.
- The photoetched parts are nice.
- The engine is simple, but the real one is simple too -,.-"
- The disc and brake calipers are cool.
- The rims are shiny but not cheap... but the tyre is ordinary.
- The doors open nicely... soft :)
- The interior is nice, with carpet.. but the carbon pattern is like chessboard :p
- The tiny prints on the interior are nice.
- The speedometer is very nice... i wish i could snap it better, but it's hard... maybe next time :)
- The details of undercarriage are very nice.
- The suspensions are working. Hmm what else?
Cons:
- The paint clear coat is somehow a bit white/cloud... not very clear. But it's subtle, u can polish it a bit.
- They are tiny2 glue residue here and there... but so tiny ;p
- The rear suspension is too high... but it's working suspension so u can lower it.
- What else??? i cannot think more cos too many Pros than Cons :p
So overall it's great model... it sure beat the hell out Maisto & Mondo version, and in term of details and proportion, it beat the Minichamps version. And i'm sure lots of people gonna be happy because the white one is more cool than Minichamps Museum Edition :p
Ok now, maybe you all wondering what is their little secret? ...just enjoy the pics and you will know later :)
*sorry for so many pics, i hope u all would be satisfied :p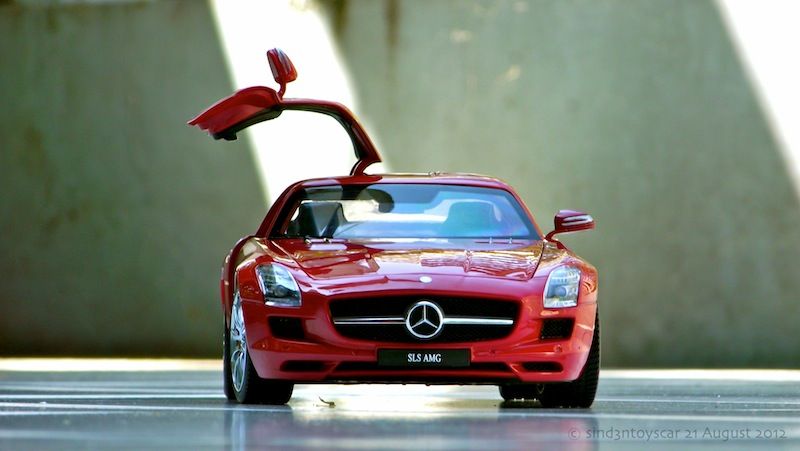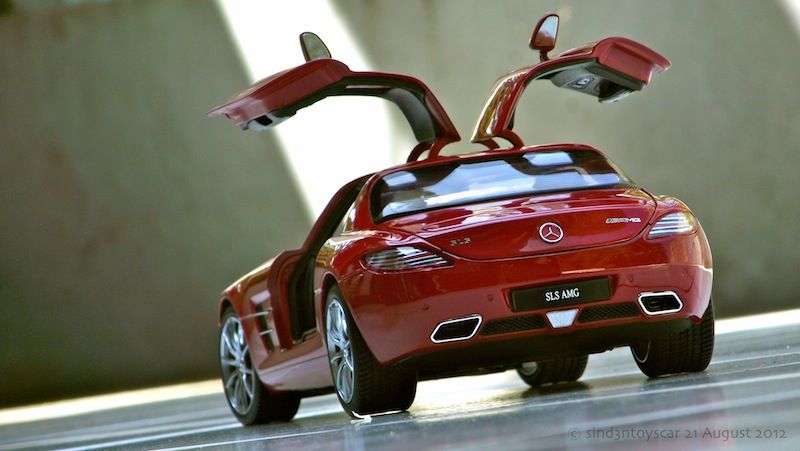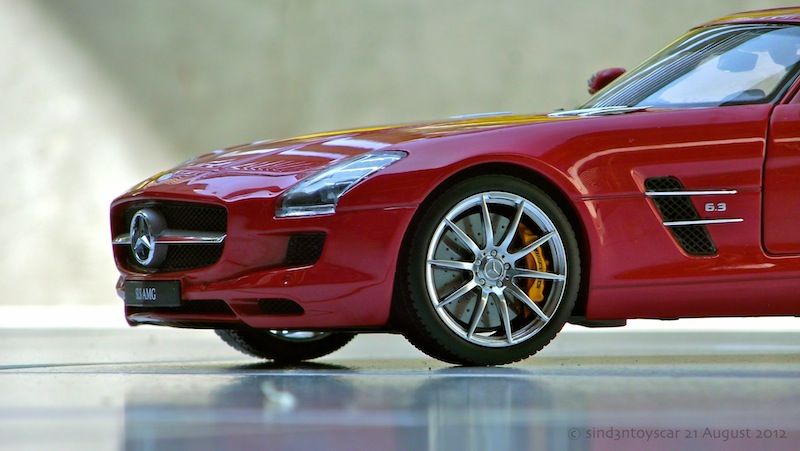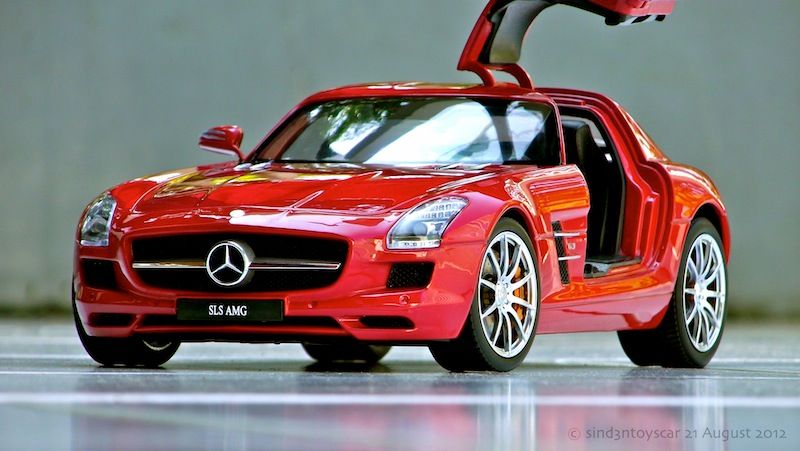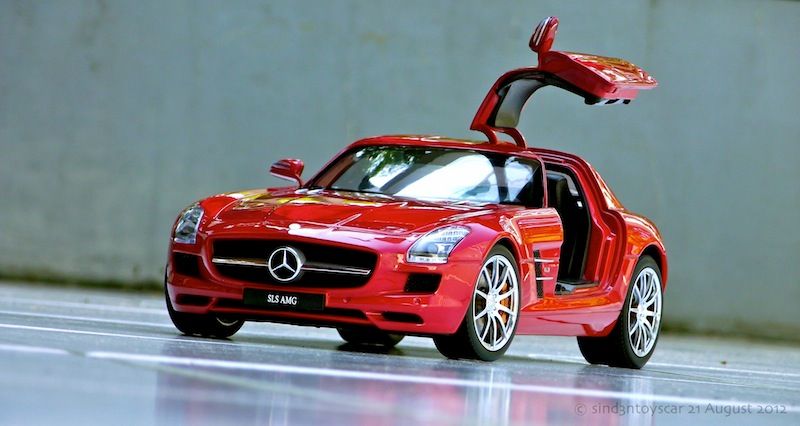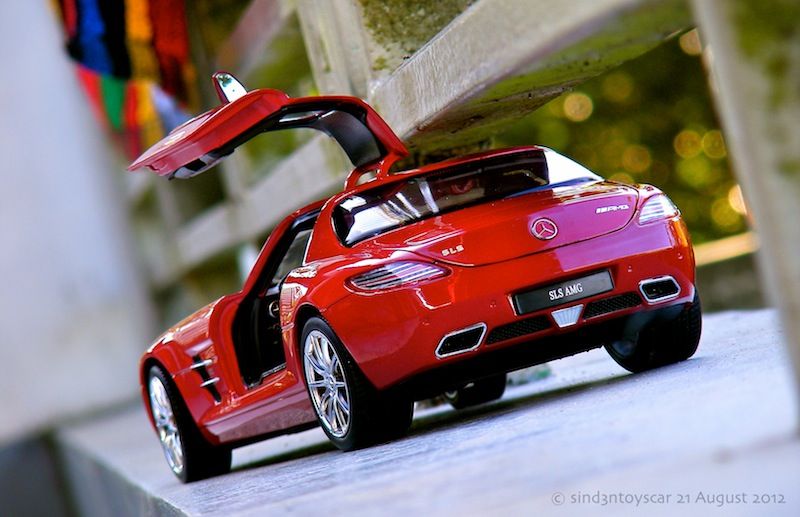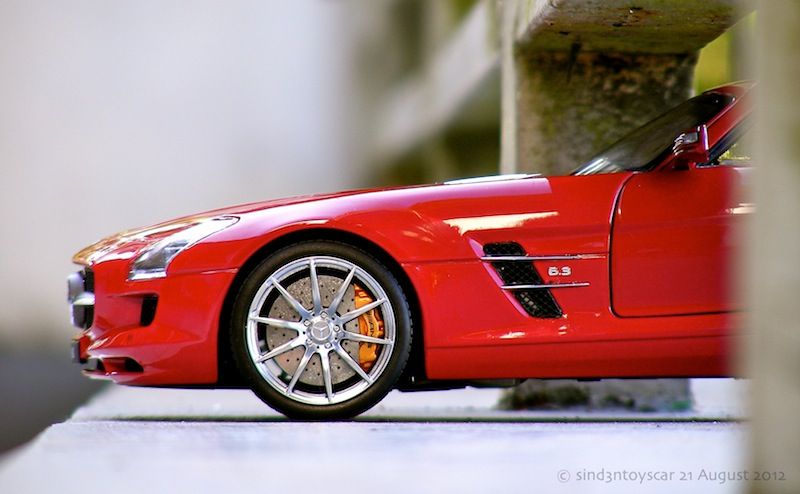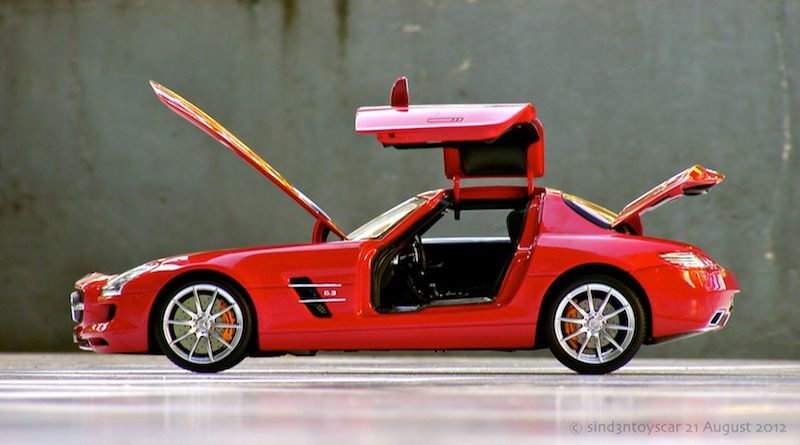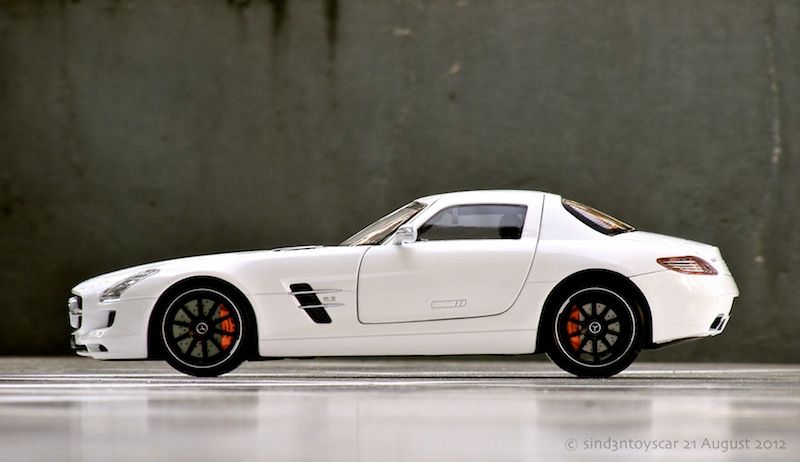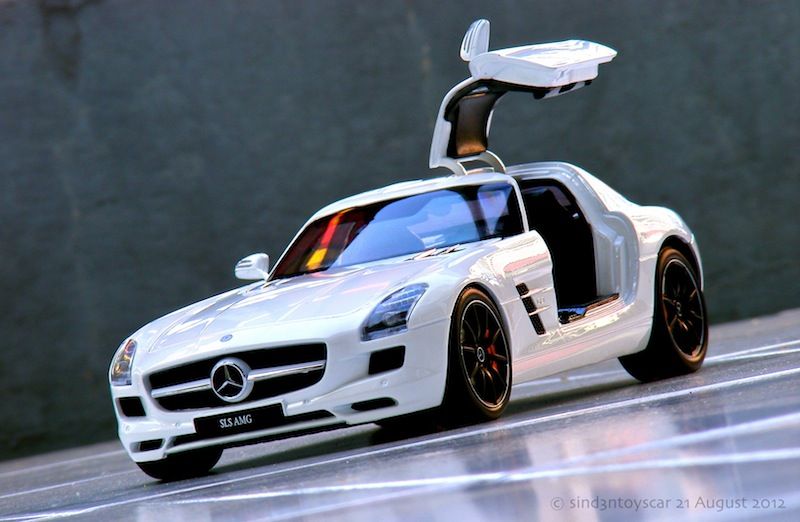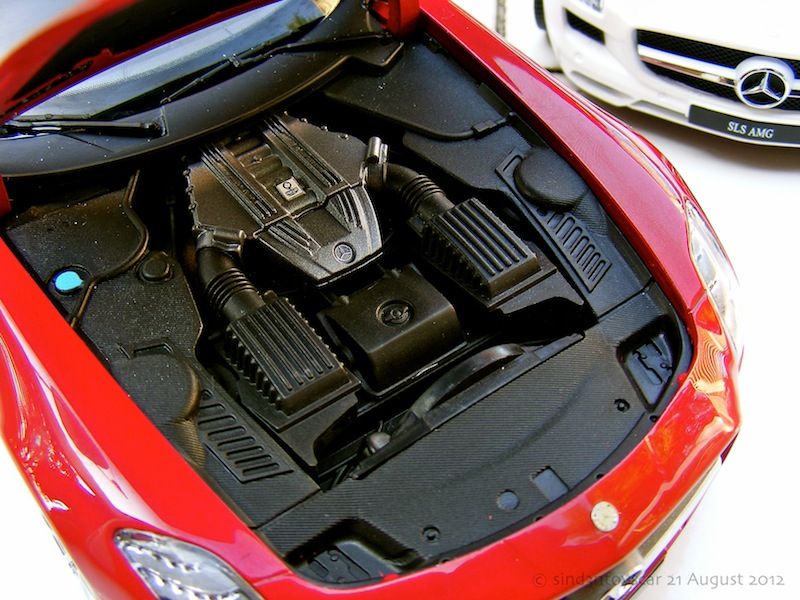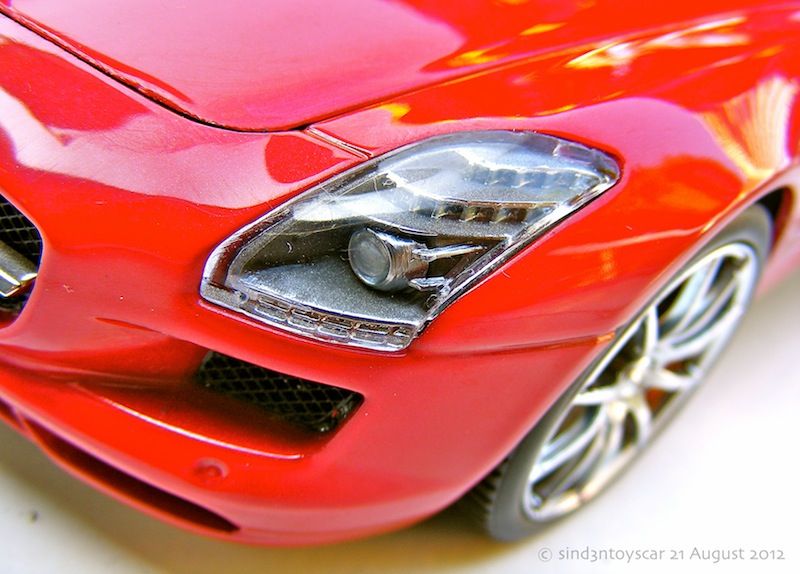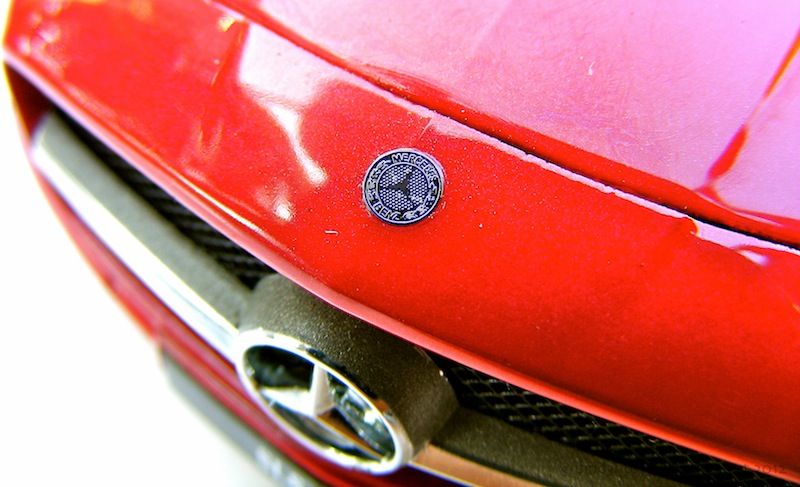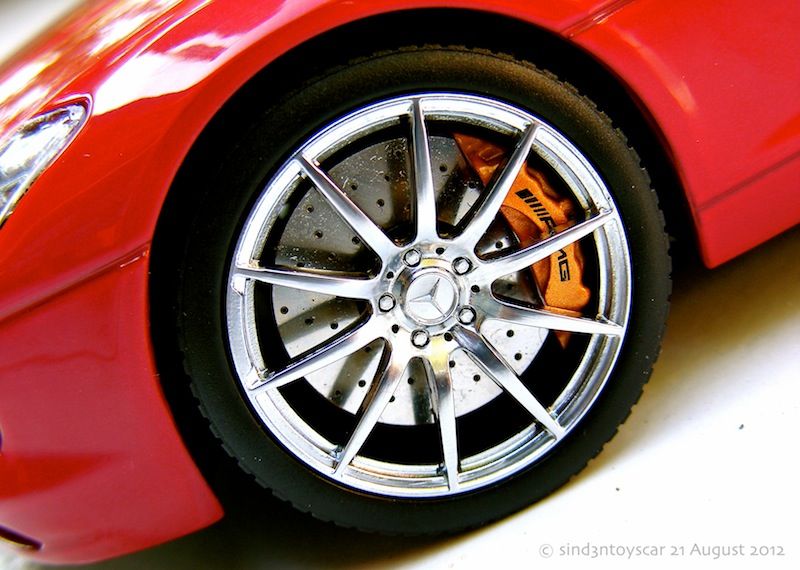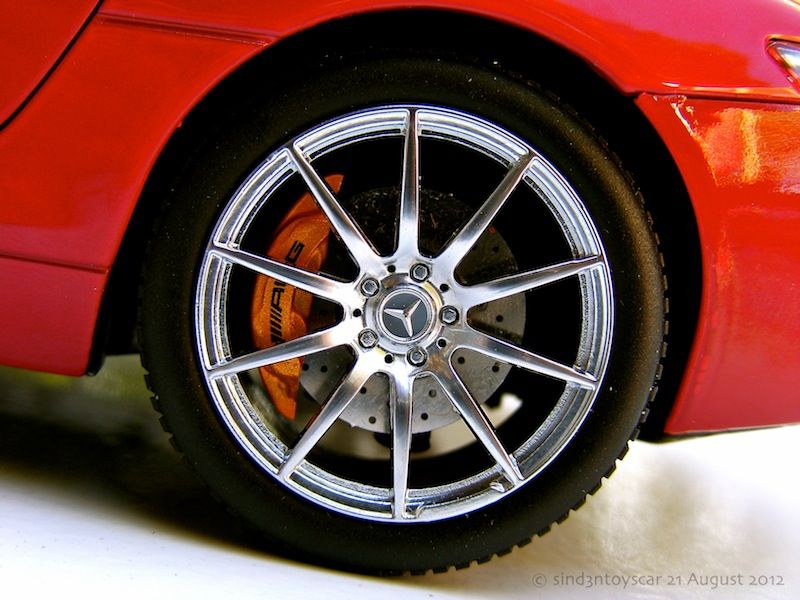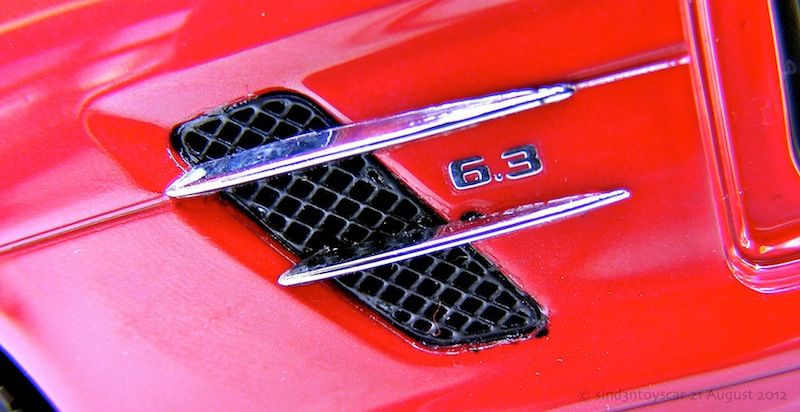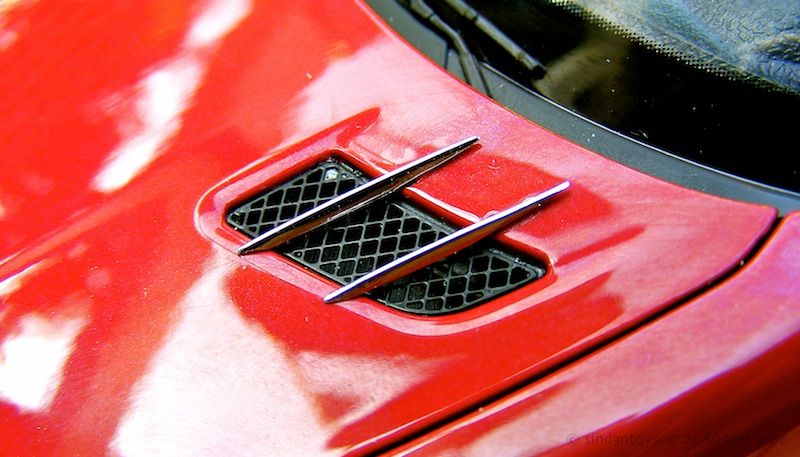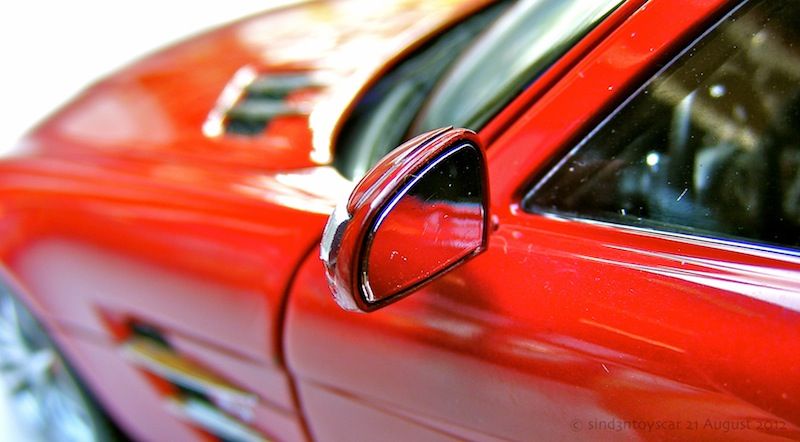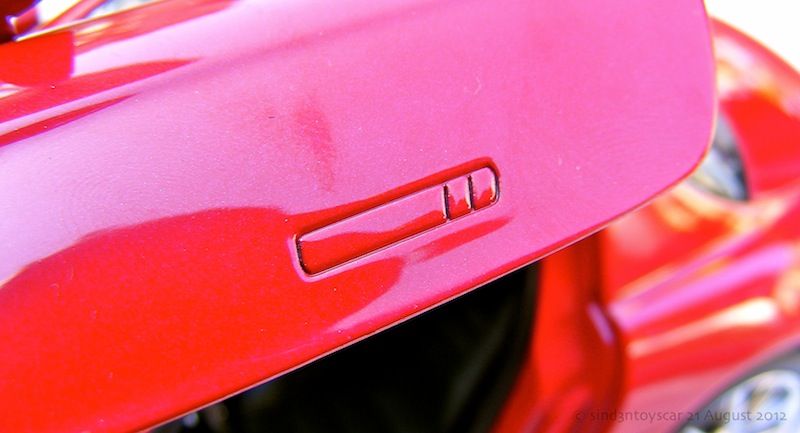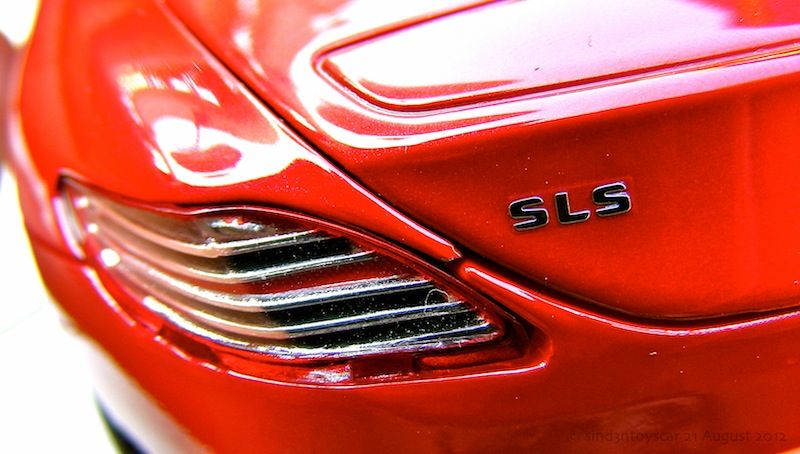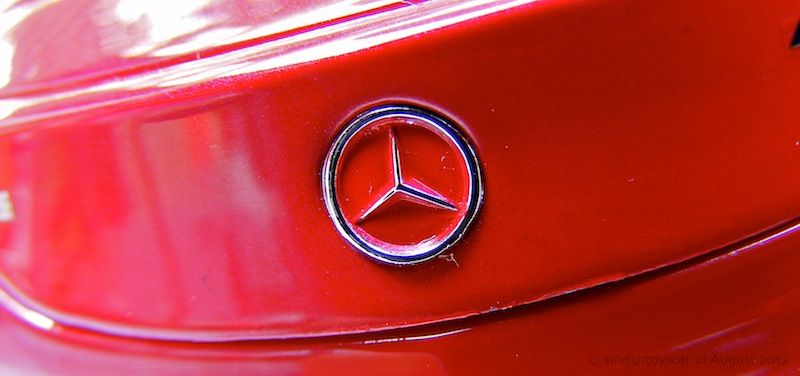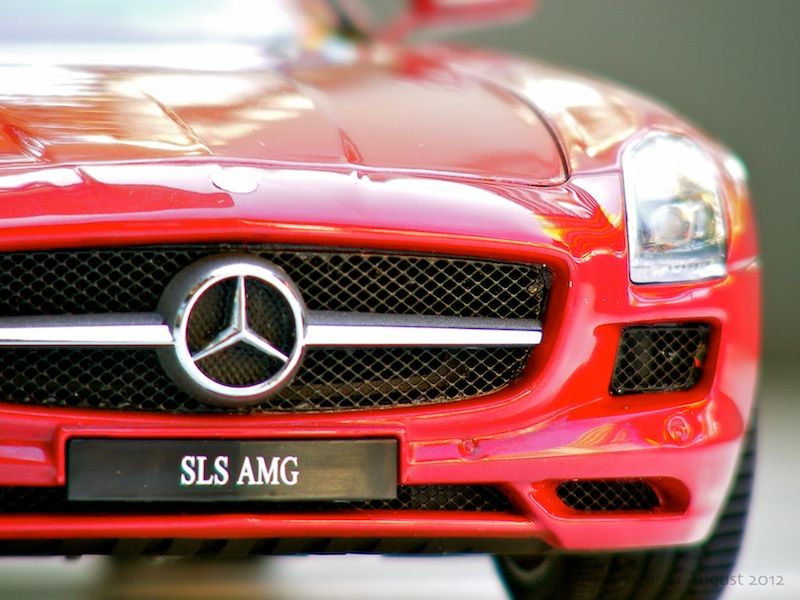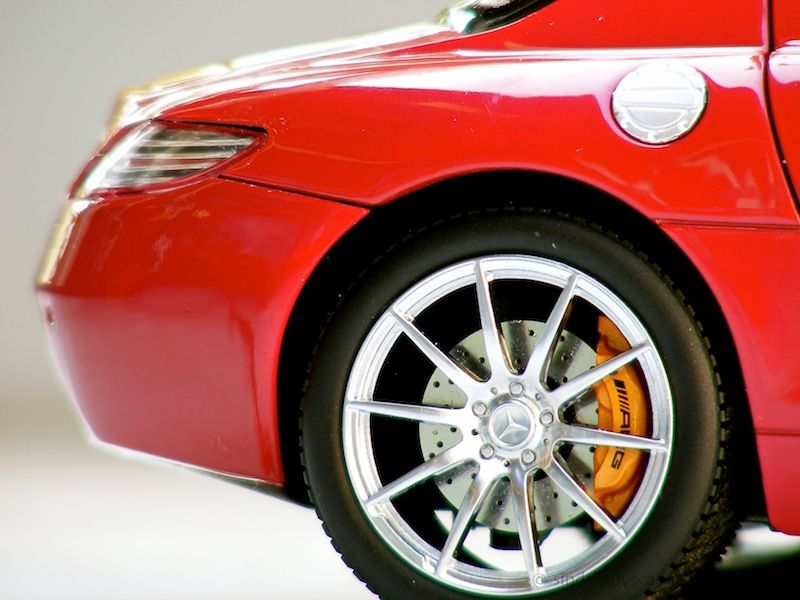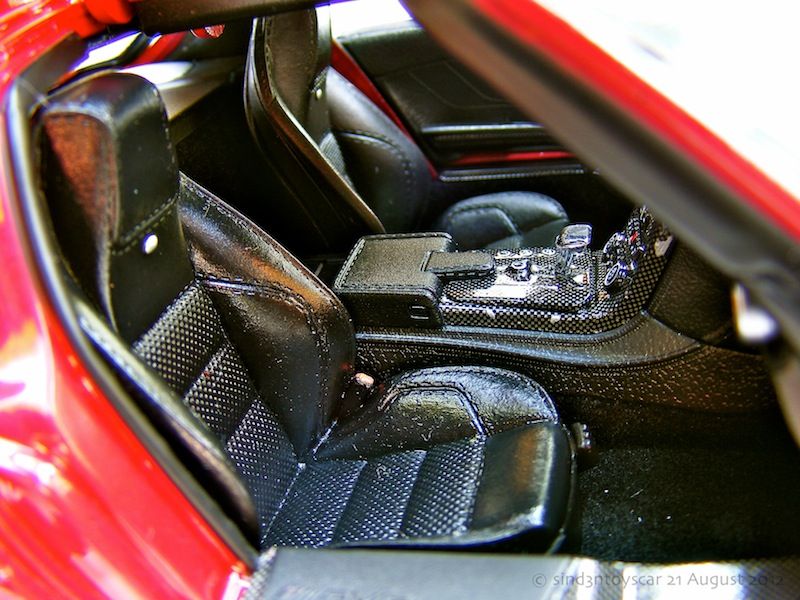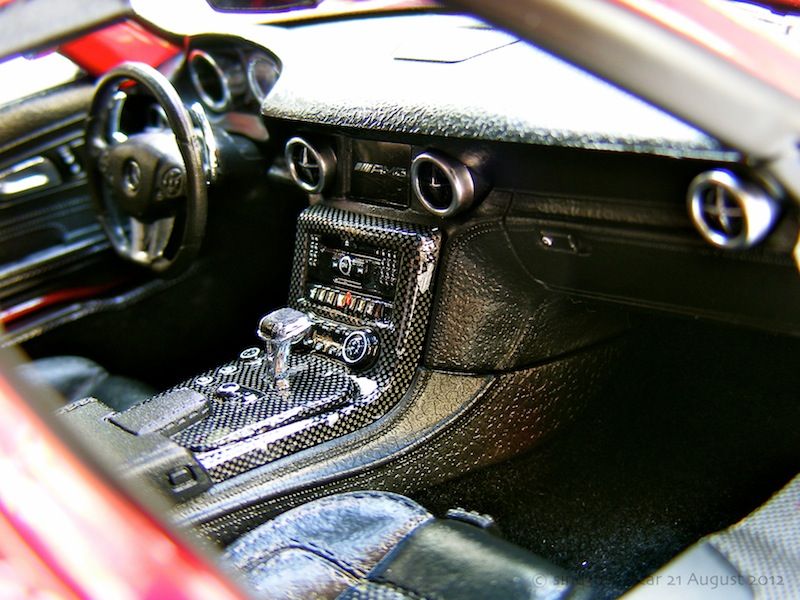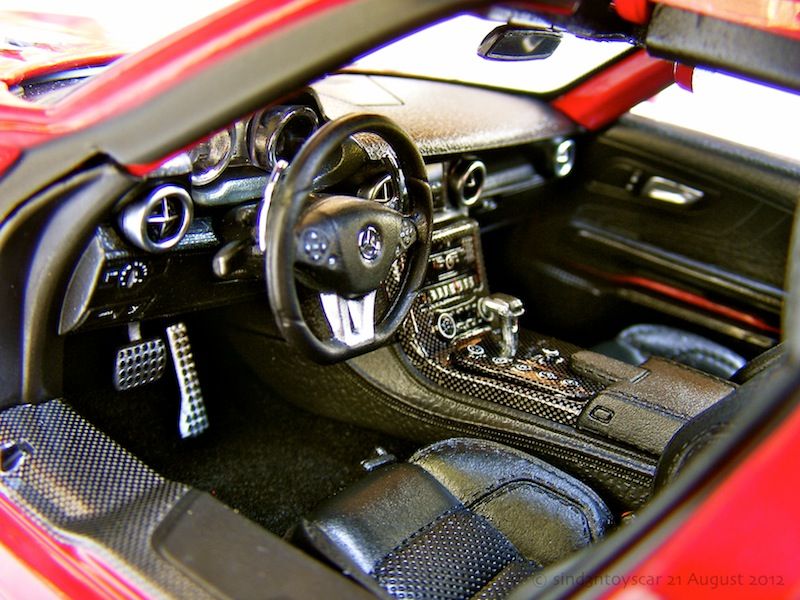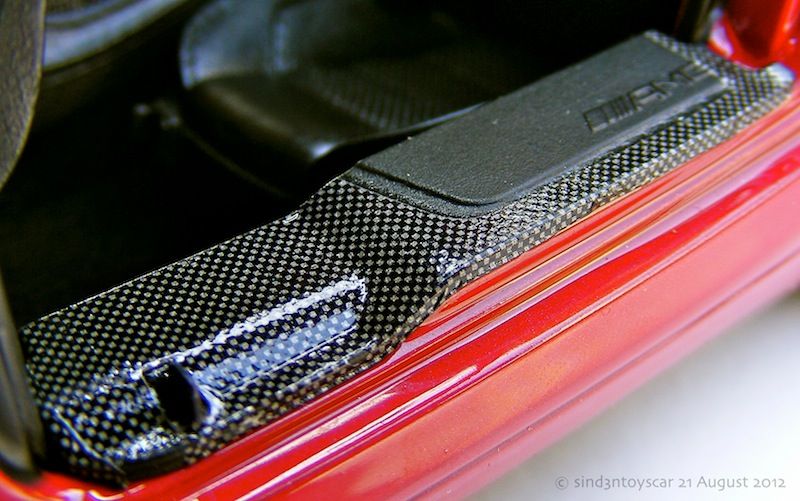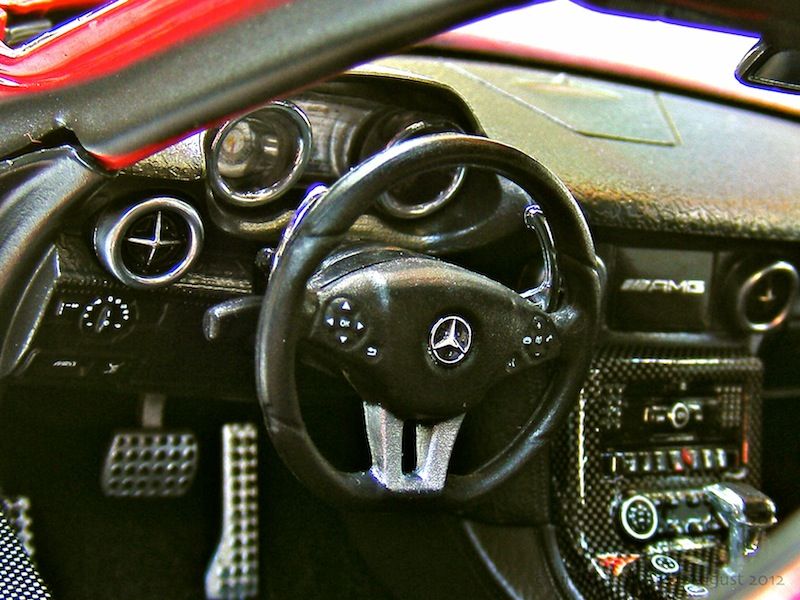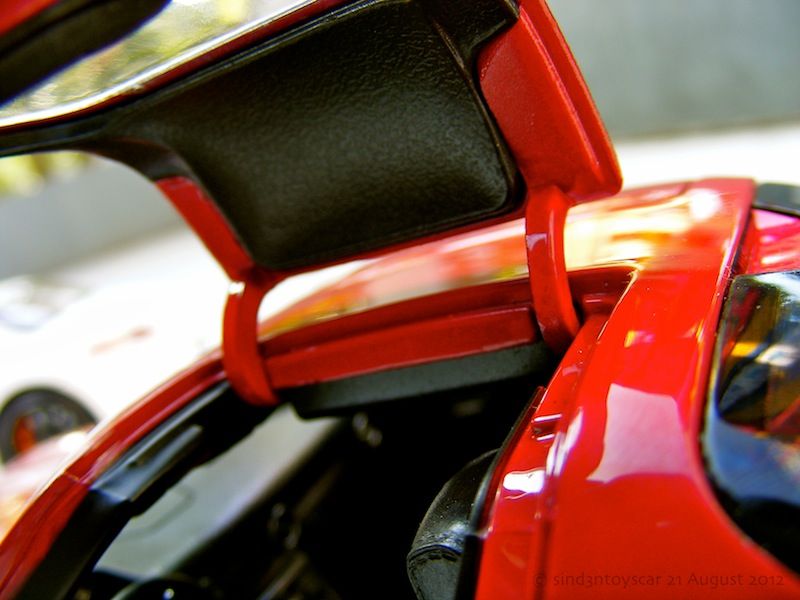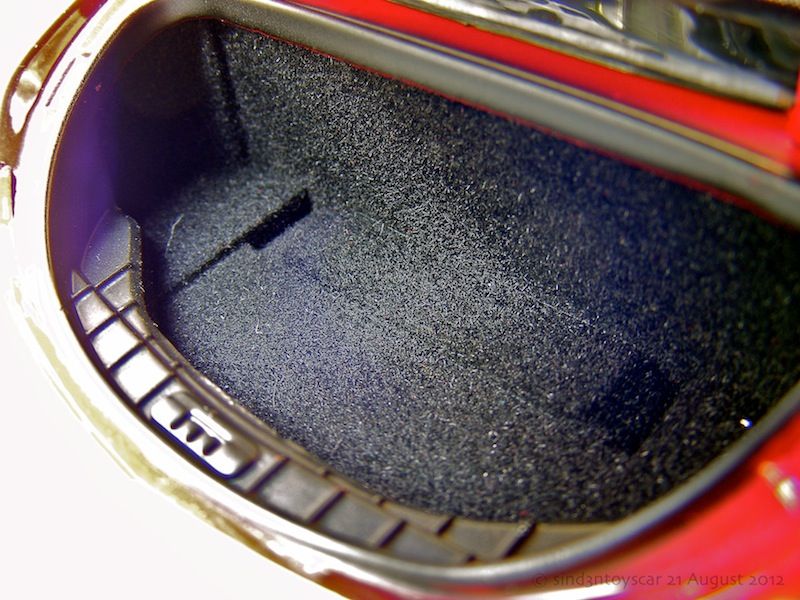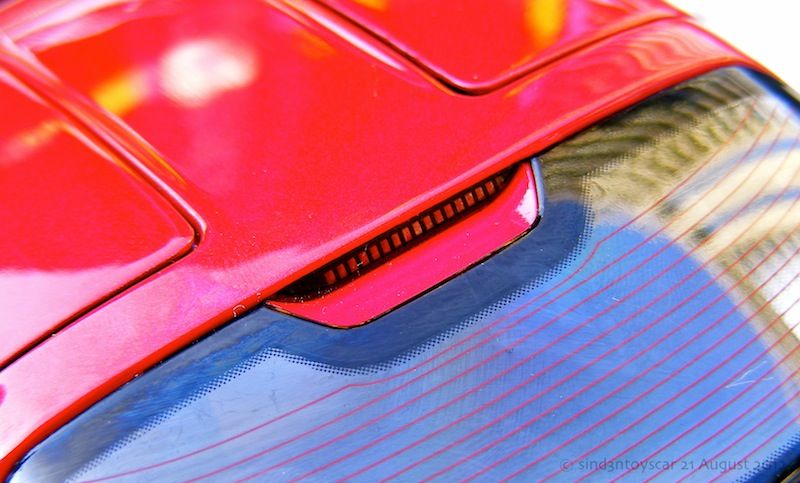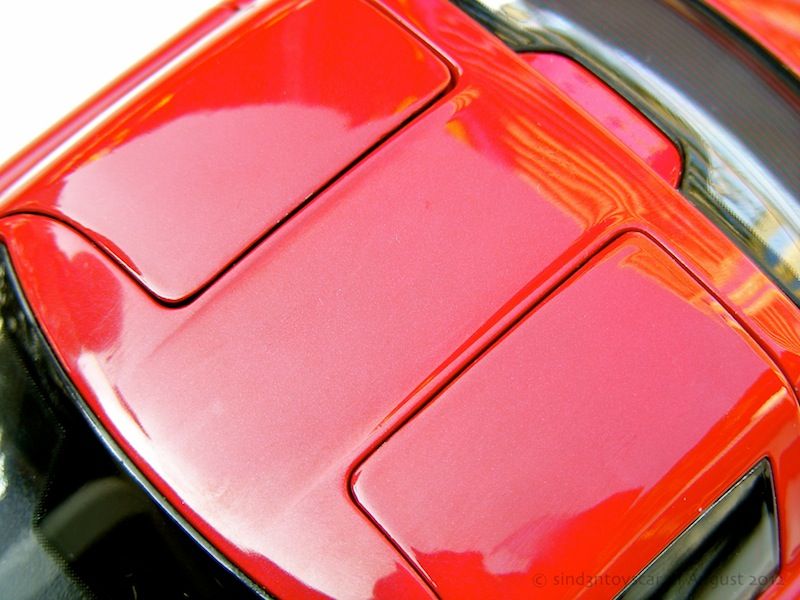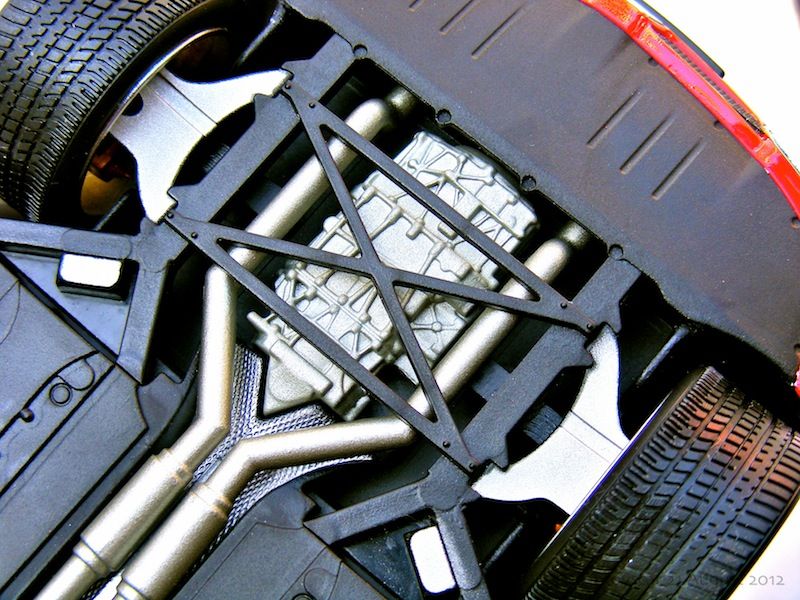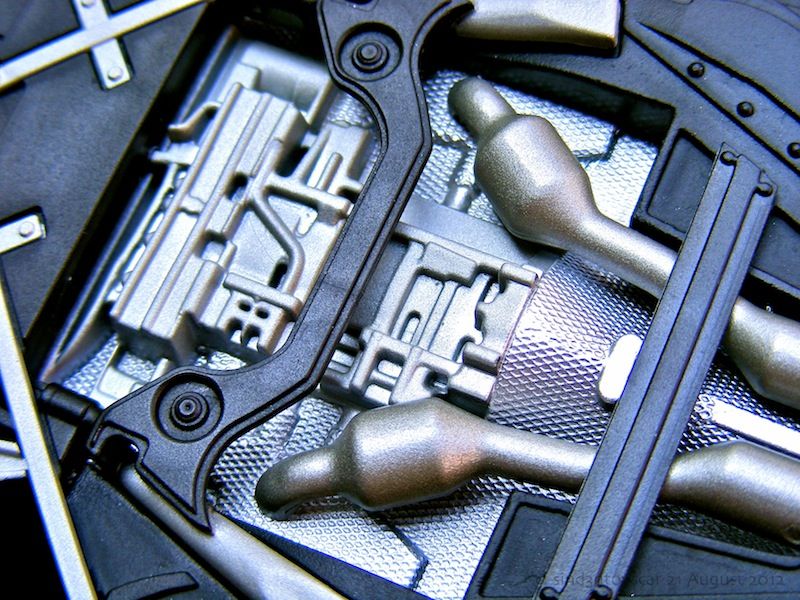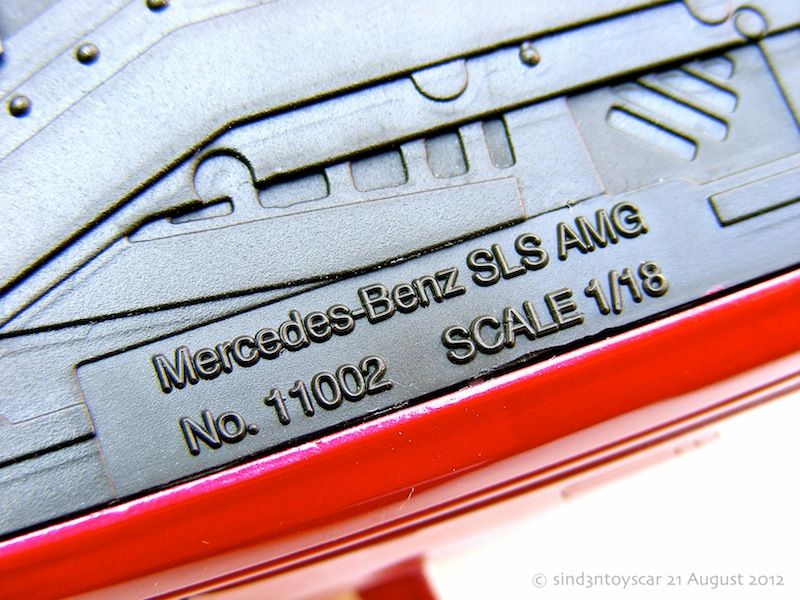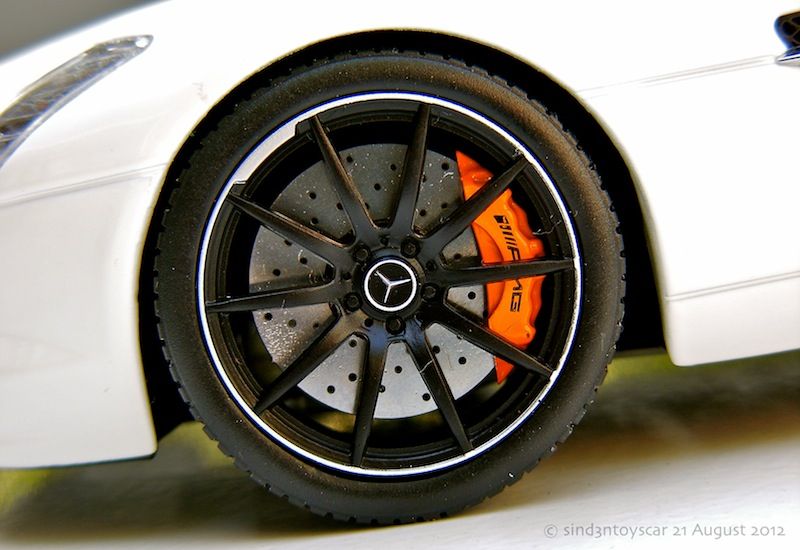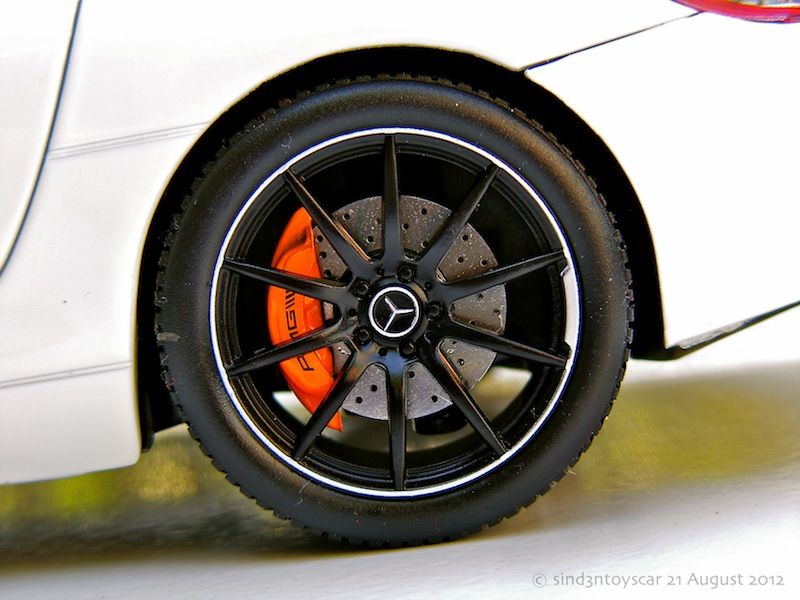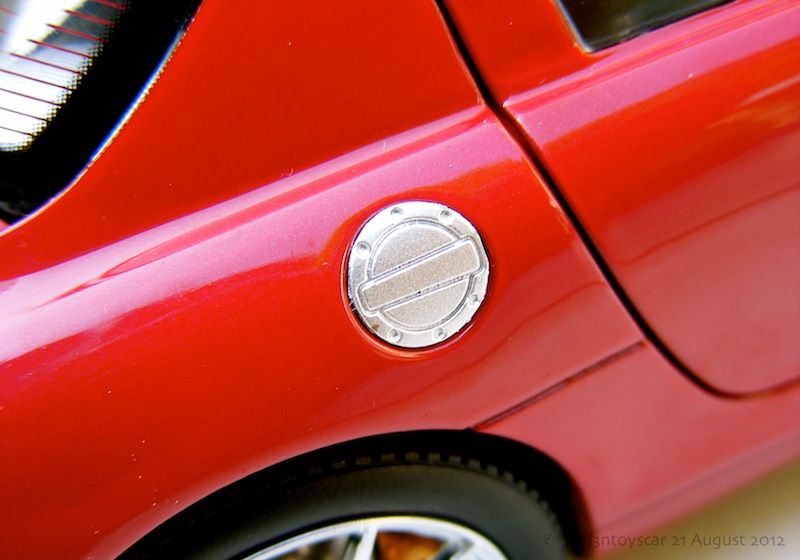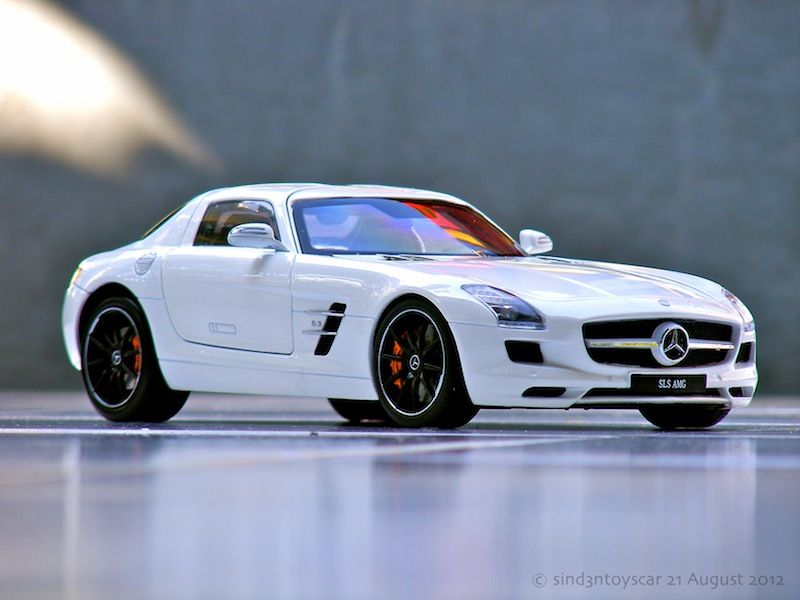 Fiuuh are u satisfied? :p ...ok now here's their little secret: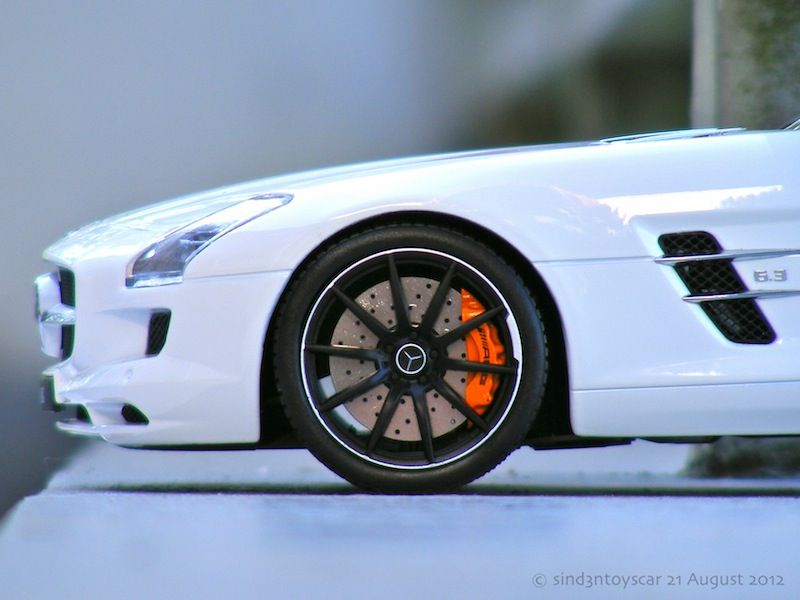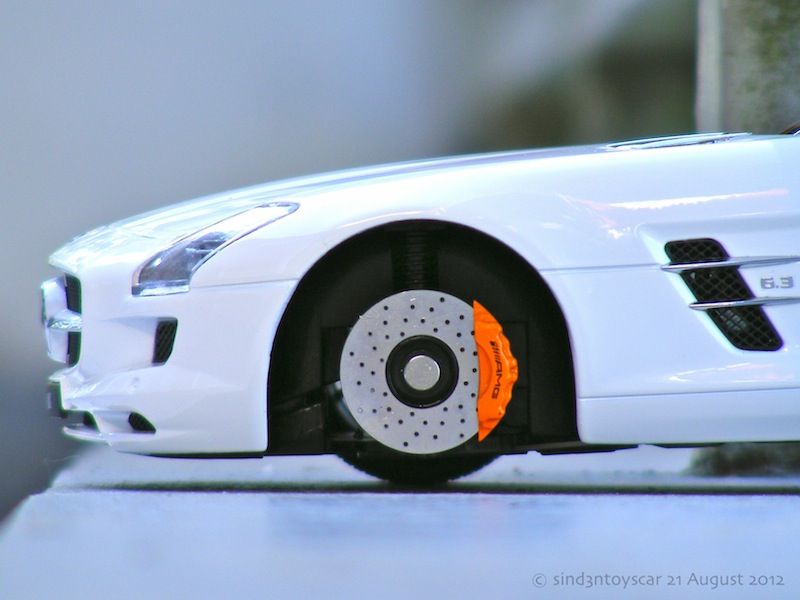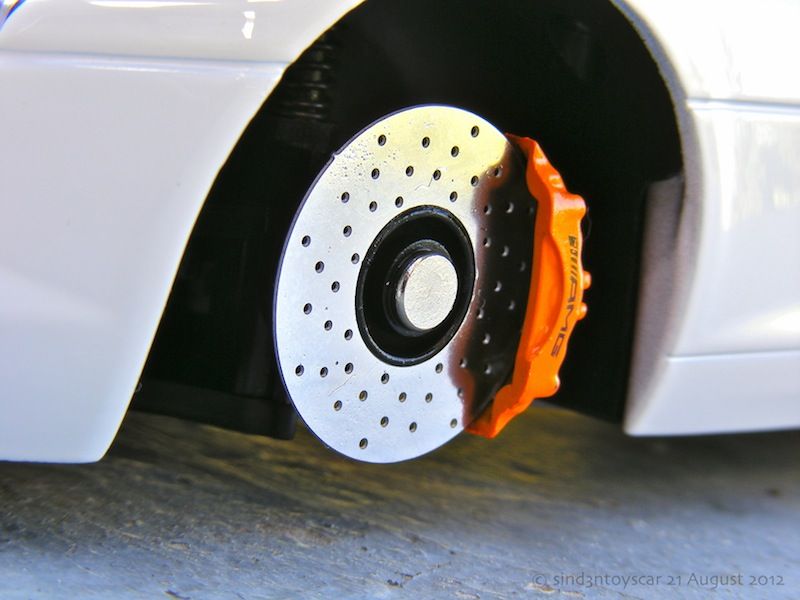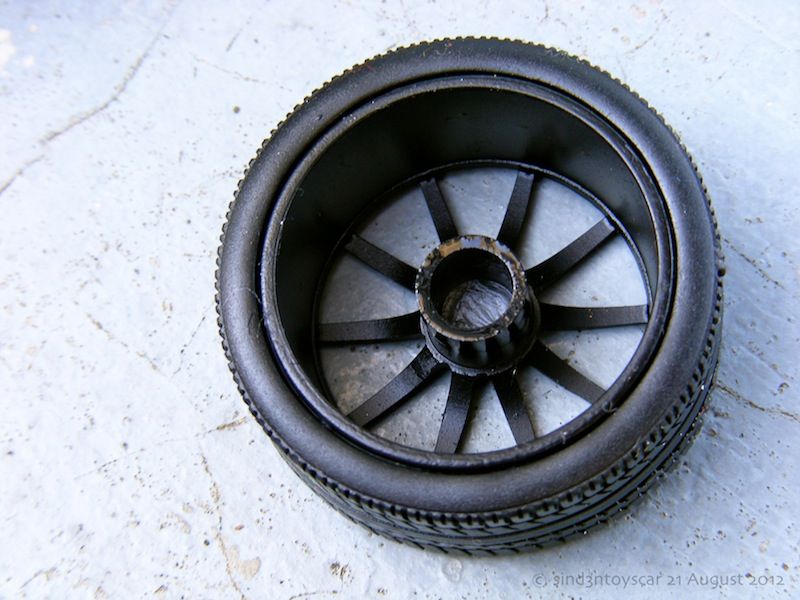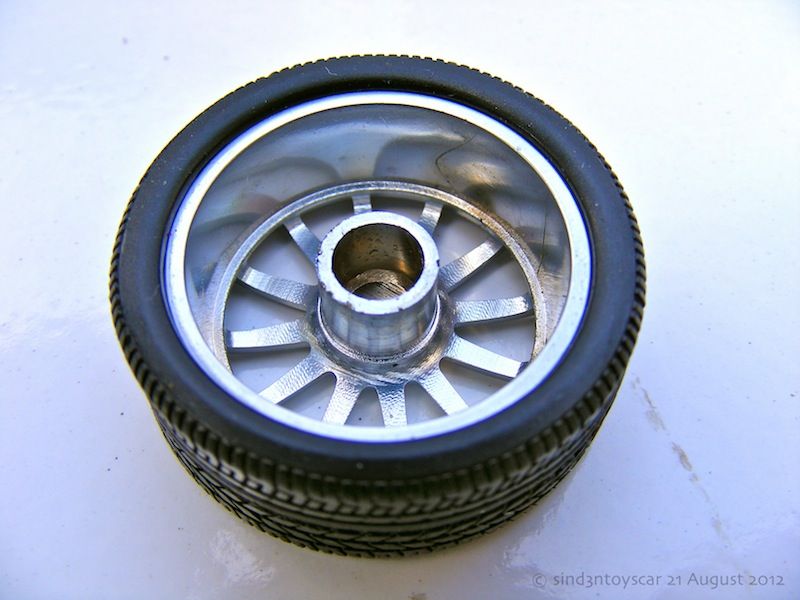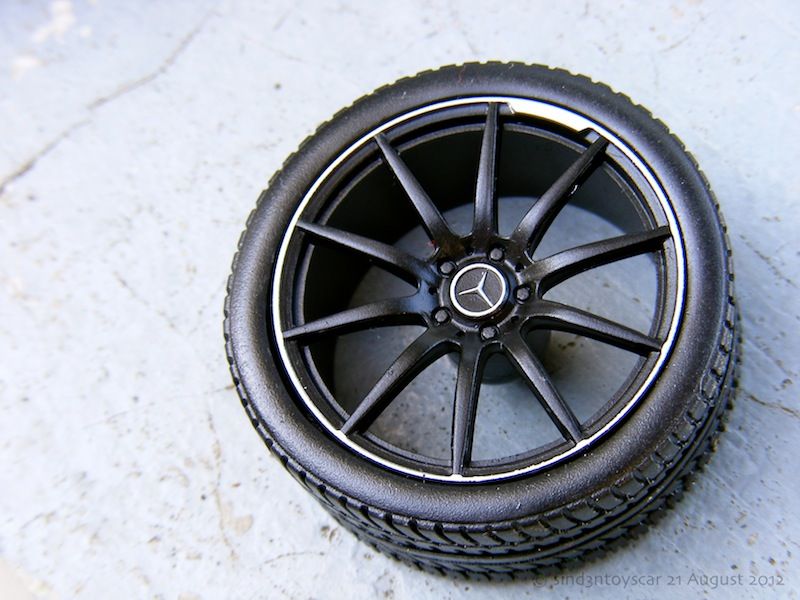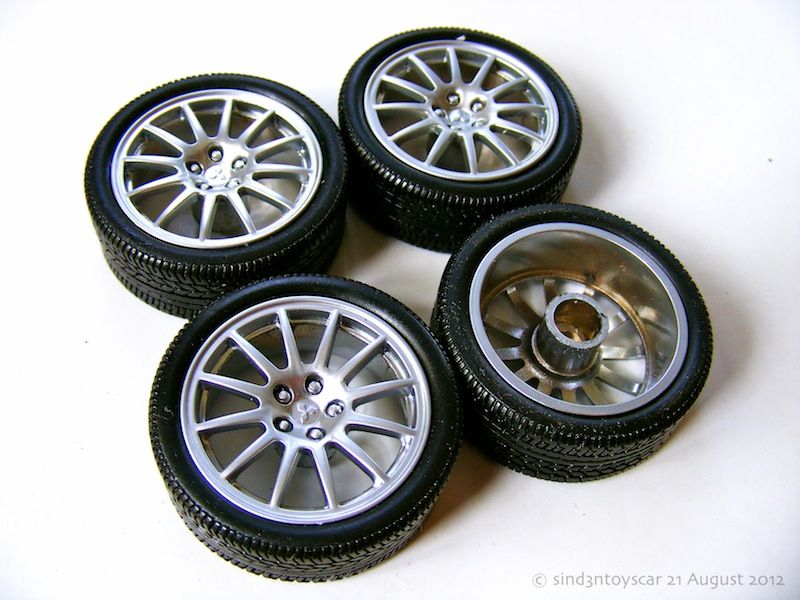 Ring a bell?? ...curious? Surprise? LOL :p