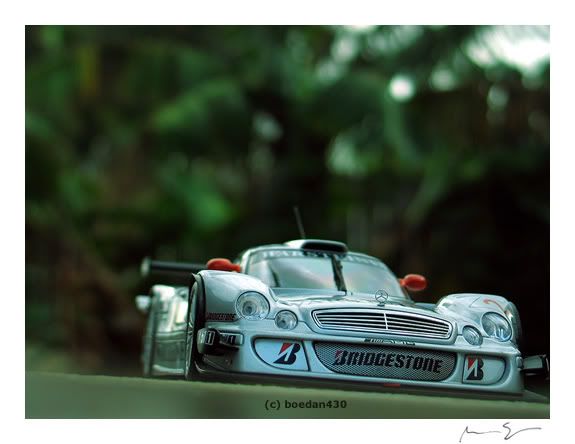 *Manufacturer:
Mercedes-Benz
*Model:
CLK LM
*Year:
1999
*Manufacturer:
AUTOart
*Scale:
1/18
*Exterior color:
Bye Bye Ludwig
*Interior:
Black
*Notes:
Bodywork (marks out of 20) - 17
-overall design:
Very well done.
-panel gaps:
Biggest gaps are up on the roof, other than that its fine.
-fit and finish:
Beautiful
-detailing:
Detail is start AUTOart detail, very well done.
-lights:
Headlights and tail lights are very well replicated.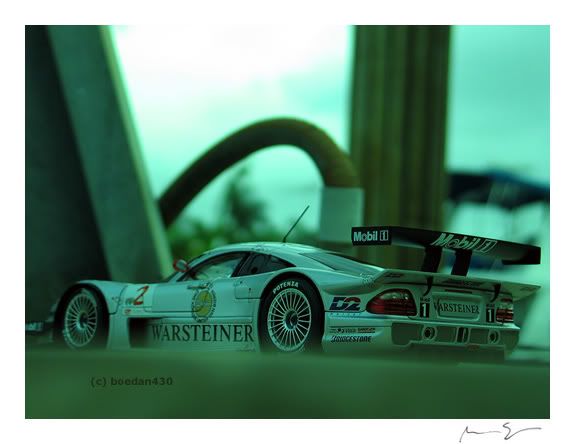 Paint (marks out of 10 ) - 8.5
-quality:
Smooth paint, metallic chips are perfect size.
-decals:
Awesome, hardly rough when you touch them.
Interior (marks out of 30 ) - 24
-accuracy:
Looks pretty accurate to me, only complaint is that the front of the car seems to be higher than the real 1/1 CLK LM
-detailing:
It's a race car so it's nothing fancy. Seat and steering wheel carpeted. Pretty much average for an AUTOart.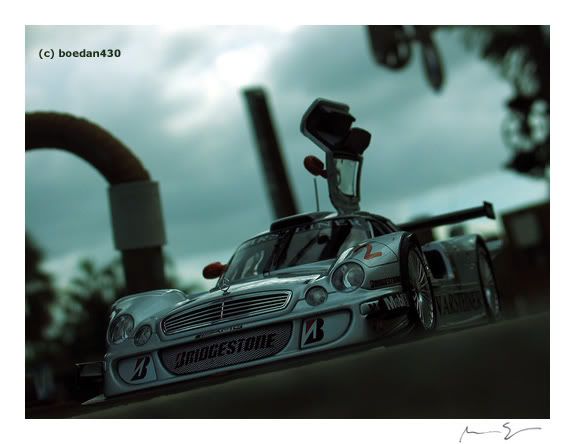 Engine (marks out of 30 ) - 15
-detail:
its fine for me, but its nothing fancy or in great detail.
Wheels and Brakes (marks out of 10 ) - 9
-detail:
AUTOart did an awesome replicated the wheels/tires and breaks.
-size and fit:
Looks good to me.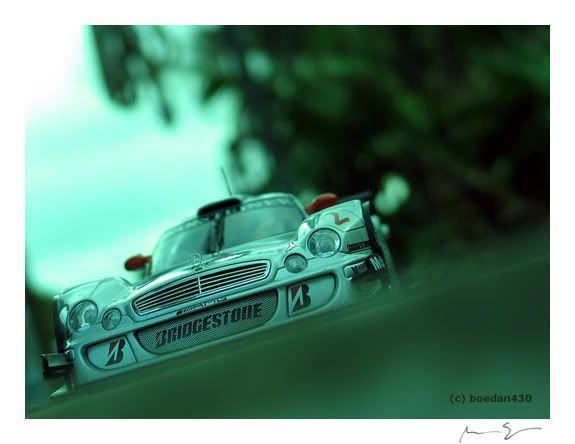 Overall score out of 100 and general final comment:
Total of 73.5 out of a 100. Awesome model, one of my favorites in my whole collection. AUTOart did a very good job on the exterior detail; lights look very real, decals are much better than the CLK GTR Orignal-Teile (from 1:18 AUTOart). Really no complaints except the front of the car seems a bit too high- almost the same height as the CLK GTR. Kind of hard to find now a days, so if you have the chance to get it, get it!
Review added to the DX Review Database