Got this model two weeks ago, but I took the photos this weekend.
A true classic, 1957 Ford Thunderibird from ERTL Precision100.
ERTL did a great job on these P100 cars, the quality is more than you can imagine for 38$.
Excellent model, nice details, great paint and it has some cool features like moving sun-visors, antenna, opening side scoops and fuel cap and lot more.
Also inc. white top
Here are the pics, taken indoor but only by sun light, no edit :cheers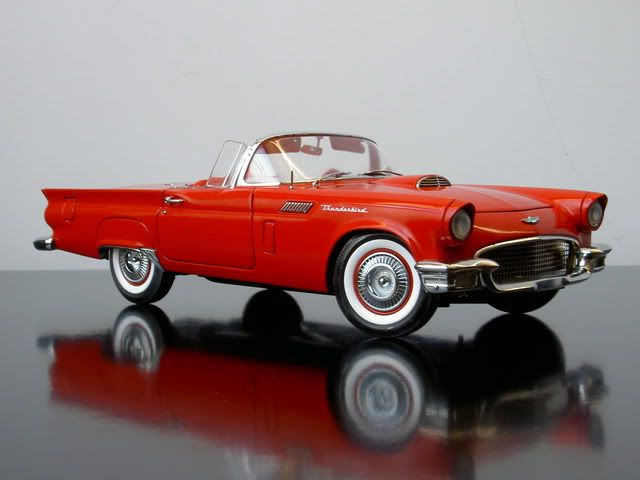 Click for 800-600