1986 HOLDEN VL COMMODORE SS GROUP A
Brand :
Biante
Item Code :
B182703A
Color :
Permanent Red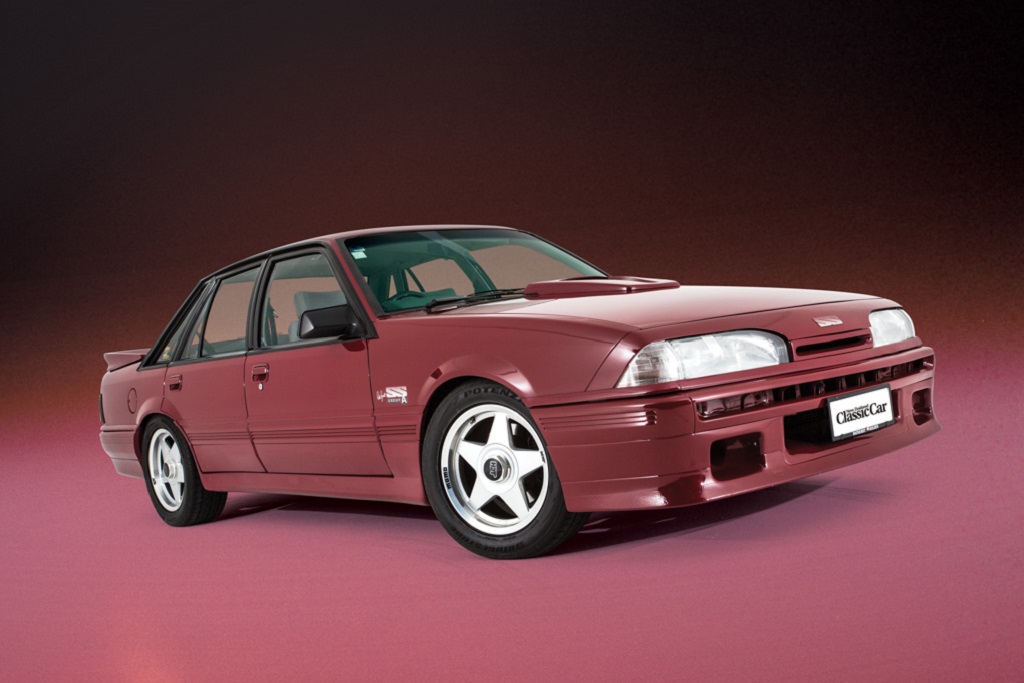 Scale model collecting is like eating potato chips. You simply do not know which will be your last. Worse is it leads you on to something else. You cannot just have chips with plain water, you need something zesty like root beer. In scale models, one model usually leads you to another.
A few months ago, I started looking at the Australian Ford Falcons to complement my Ford Mustangs (
Big Mistake
). As I researched more on the Aussie Falcons, I was increasingly hooked on to the Australian muscle car scene (
Terrible Mistake
). It was only a matter of time before I was introduced to another Aussie legend and the Falcon's eternal rival, the Holden Commodore.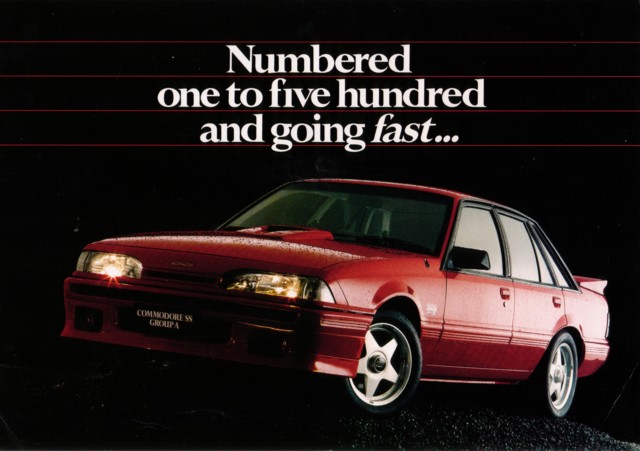 A brief history is warranted. The Holden Commodore has and will always be a fabric of the Australian automotive scene. Prior to the current and 5[sup]th[/sup] generation ZB, the Commodore had always been rear wheel drive and made in Australia. Since 2018, all Commodores are fully imported from Germany as rebadged Opel Insignias, which are front driven.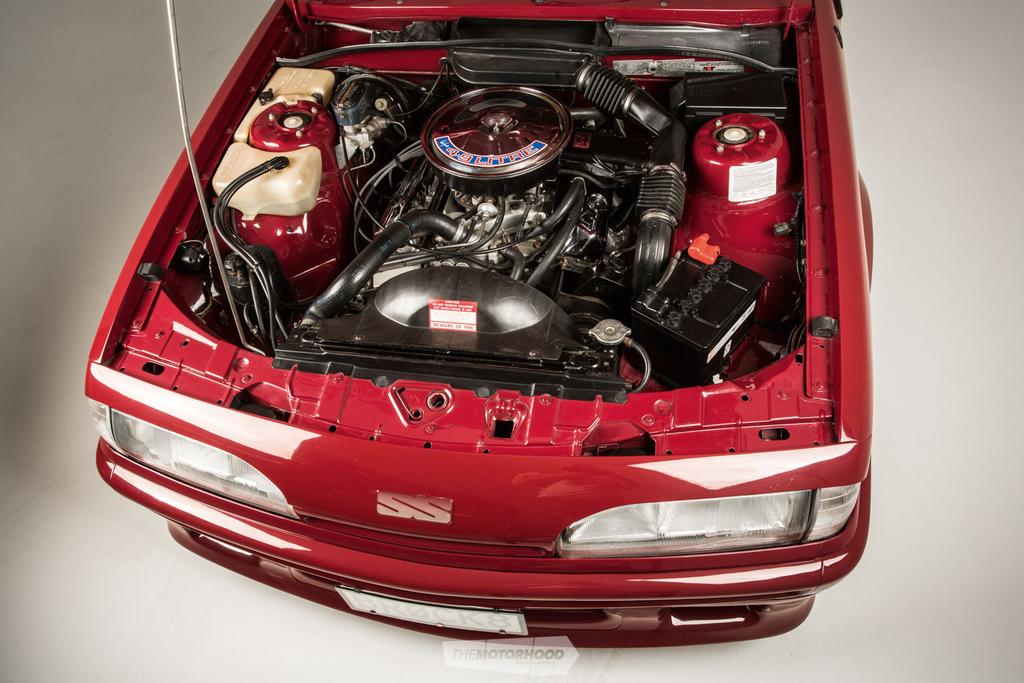 The VL here was the 5[sup]th[/sup] and final iteration of the 1[sup]st[/sup] generation Holden Commodore, produced between 1986 and 1988. The VL SS Group A existed as a homologation special for Group A touring car race purposes and was the last V8-powered Holden with carburation. This homologation special was the last vehicle developed by the Holden Dealer Team (HDT), before the creation of Holden Special Vehicles (HSV).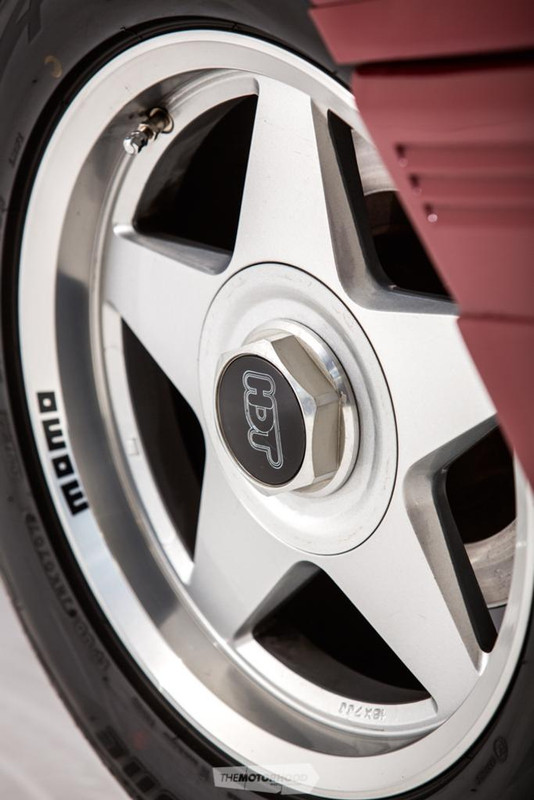 There were 2 versions of the VL SS Group A. The higher spec Plus Pack came with the controversial
Energy Polarizer
and Peter Brock's signature decal. Plus Packs came with revised springs, anti-roll bars, revised front suspension geometry plus changed spring mounting pads. The cylinder head cooling was improved with an added water passage and a higher pressure fuel pump. Engine is a 4,987cc V8 developing 137 kW (~183 bhp) @ 4400 rpm and 345 Nm (~254 lb-ft) @ 3200 rpm coupled to a Borg Warner T5G 5-speed manual. Of the 500 built, only 173 had the Plus Pack and all were in Permanent Red. A plaque features on the glovebox indicating the build number.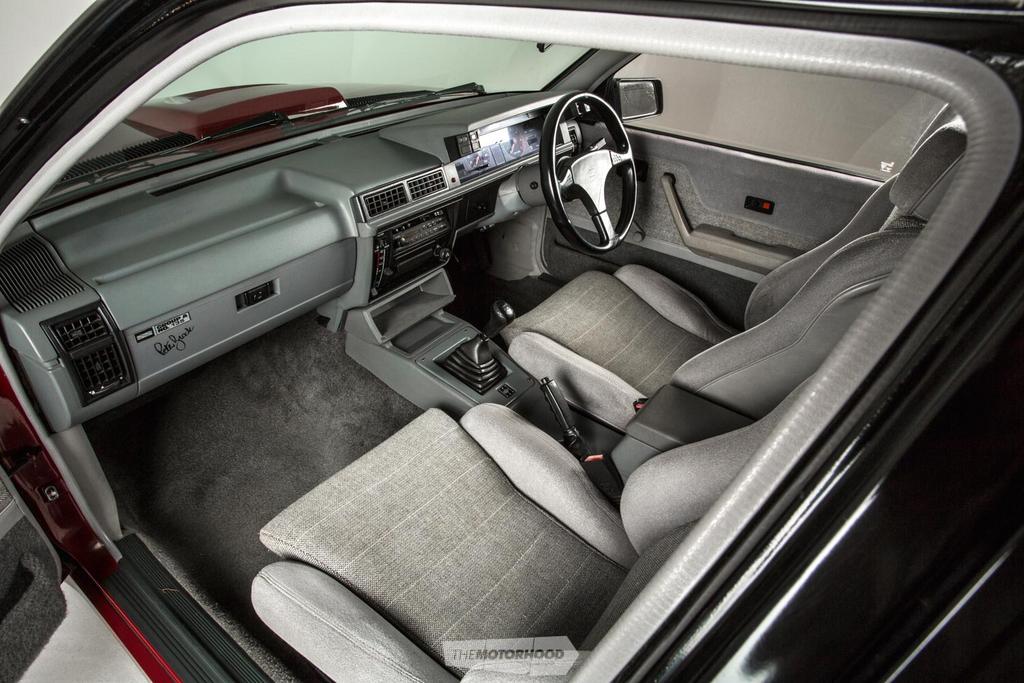 The scaled down VL Commodore SS Group A here is from Biante Model Cars which I was fortunate enough to win via auction with a single bid.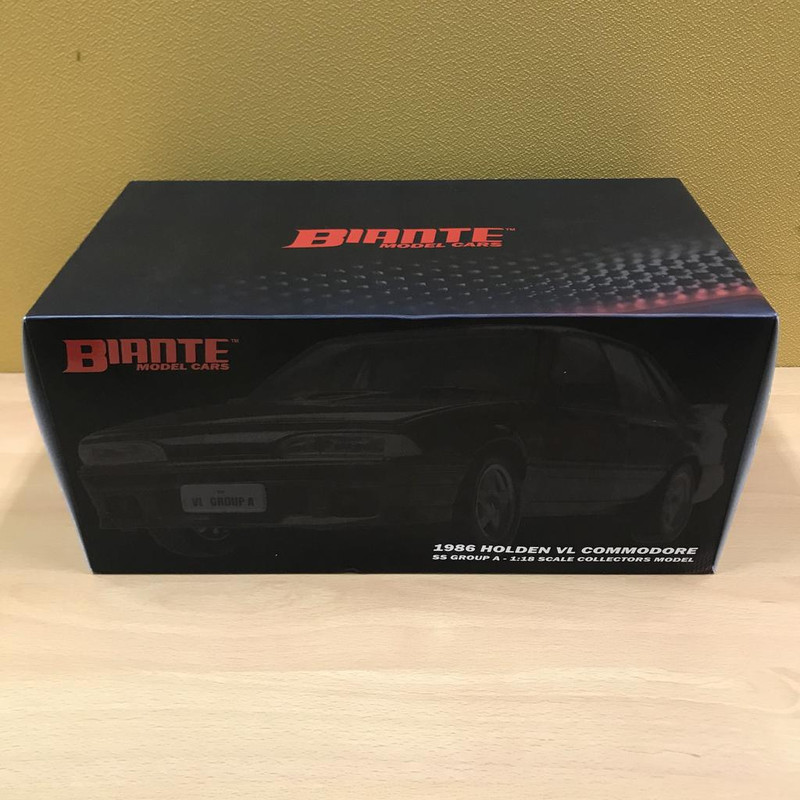 Nothing particularly striking about the packaging although I do like the black and red contrasting coupled with the model as a faded backdrop.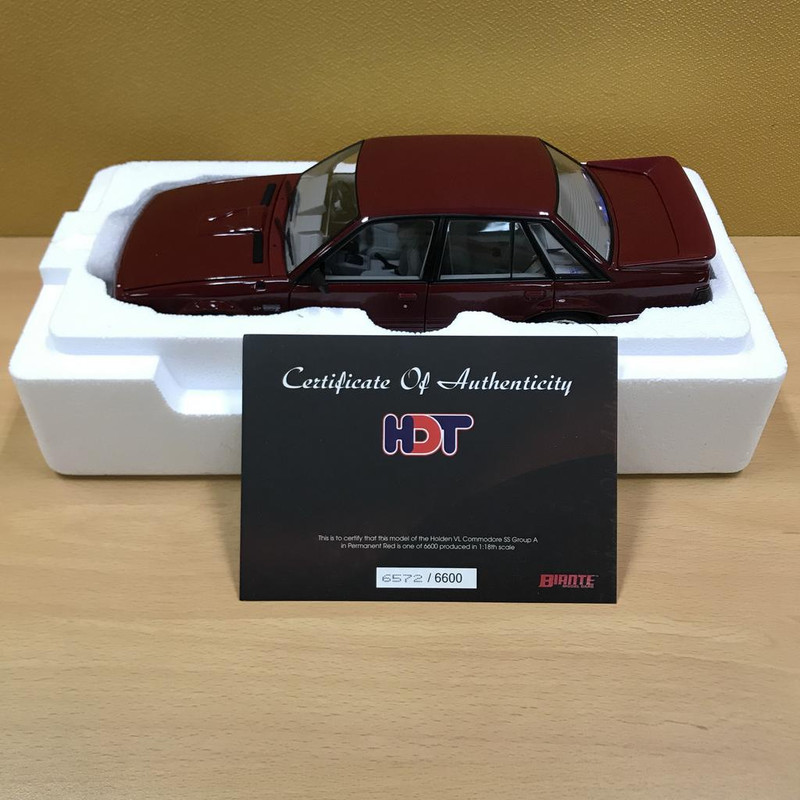 With a production run of only 6,600 pieces, this means the VL Commodore SS Group A is rarer than the Ferrari F40 in any scale imaginable, including the actual 1:1.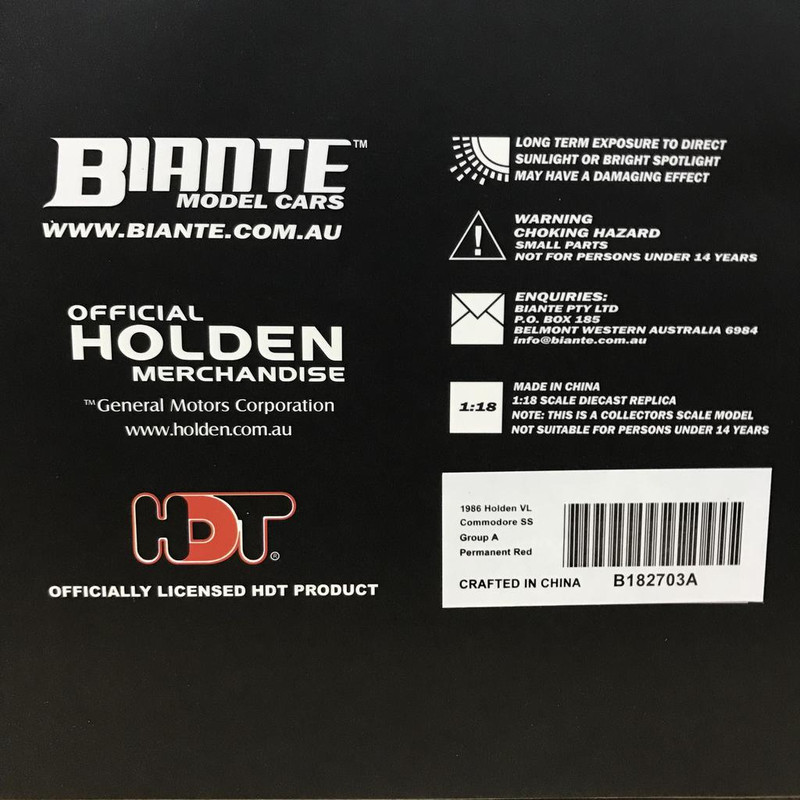 It took approximately 10 days for my first Commodore to arrive from New South Wales, Australia. Me being the sole auction bidder and with an invalid tracking number gave me a rather anxious 2 weeks. Thankfully everything turned out fine eventually.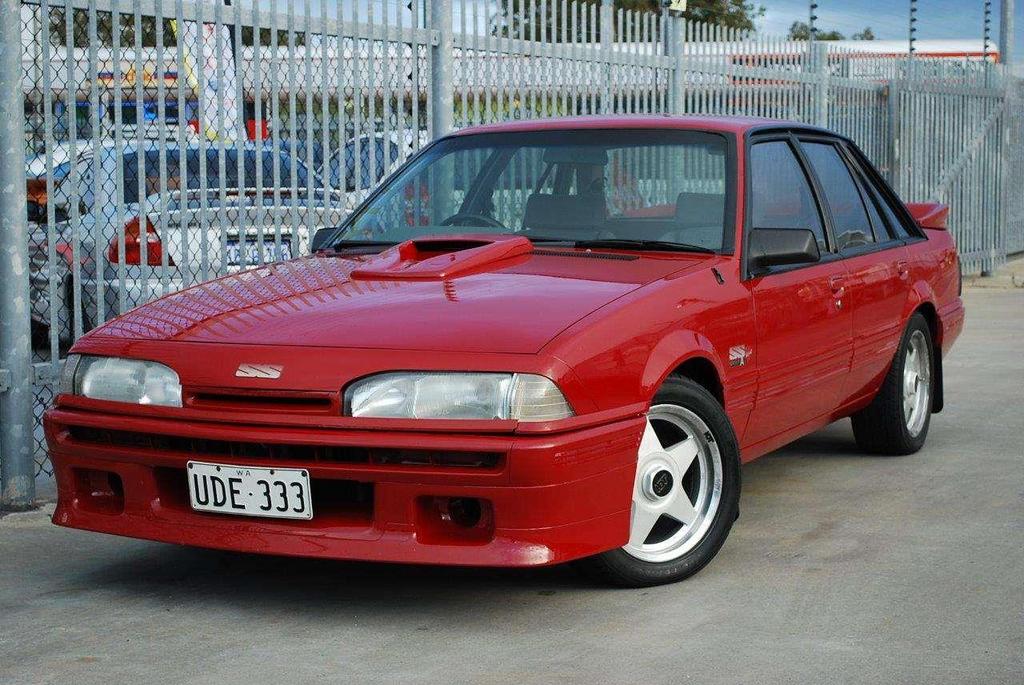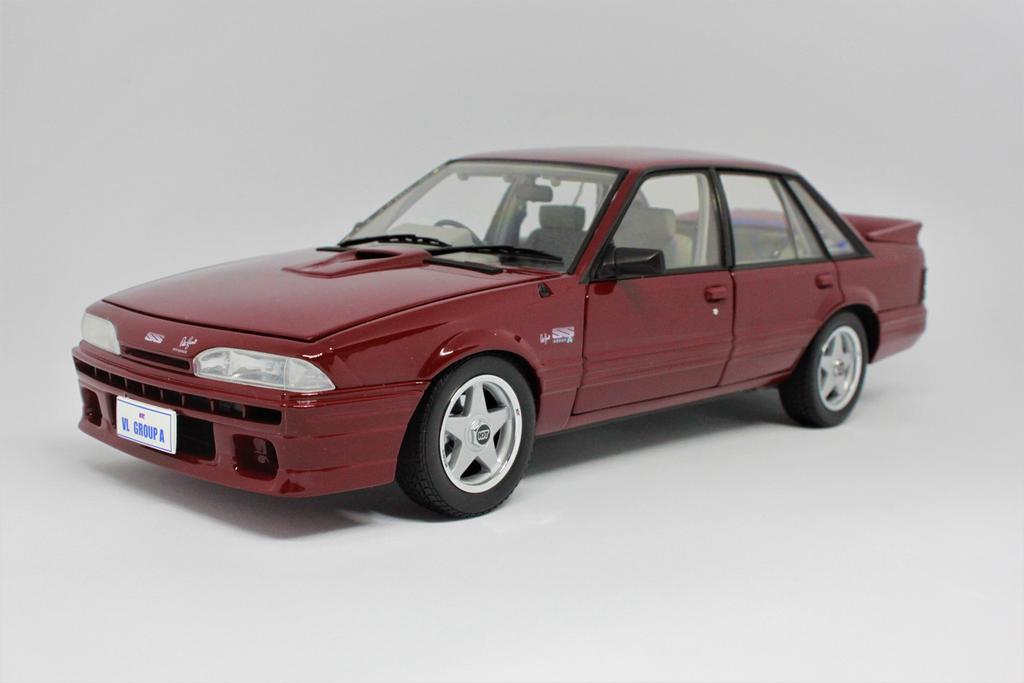 First impression? This thing has some serious weight to it. It was listed as "New" but with "some slight paint pitting from factory production". Thankfully Mr. Goodall did not under-declare this and as far as I am concerned, these are more like dimples and are found only sparingly throughout the body, which I am perfectly okay with. The paintjob looks rich and is consistent throughout the entire body, even on the undersides.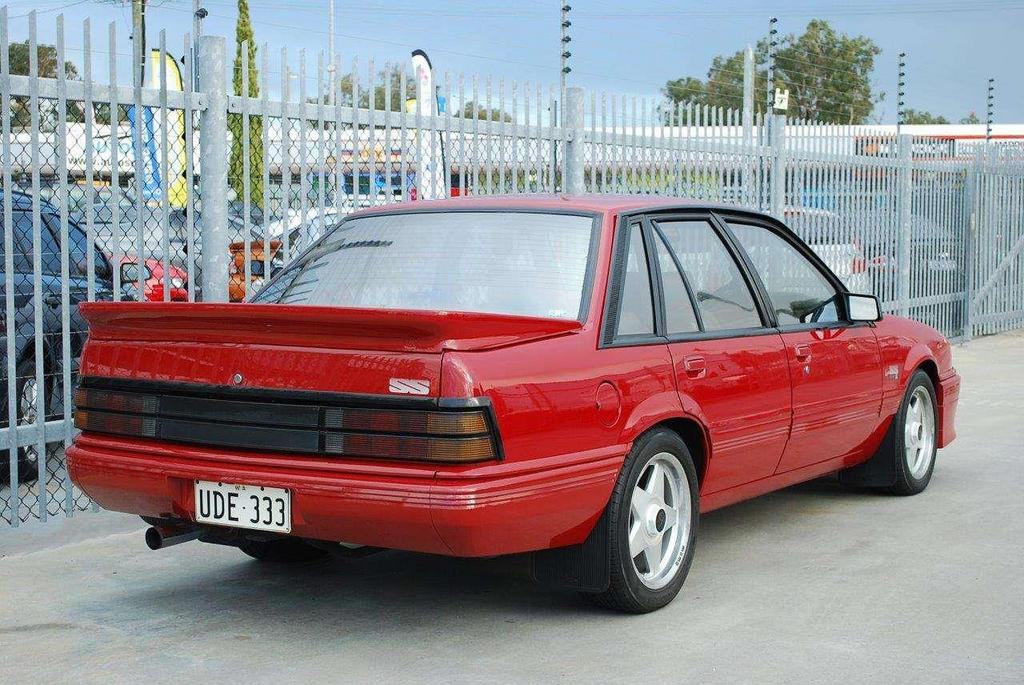 'Walking' around this
Brocky
, there is such a strong nostalgia vibe to it. Maybe because I was born in the 80s and grew up in the 90s, I tend to resonate more with products of these eras. The first gripe I have is the exhaust tip. Here, I wished Biante had done better with some metallic finishing instead of a simple plastic piece. Granted, the actual car did not come with a flashy outlet but at least it did not look like an oversight.
Panel gaps are commendable while the lines are even more praiseworthy.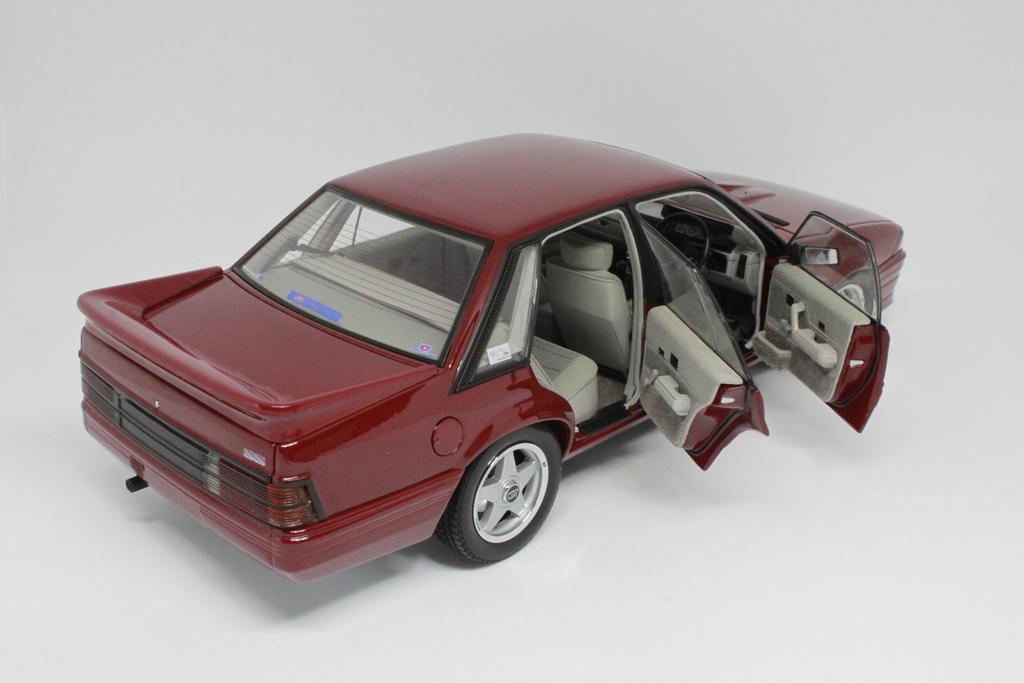 Another feature that catches my attention is how many decals there are on the model. There are 3 (yes three) decals alone on the rear window piece. Unfortunately, my camera is incapable of doing a proper close-up on these tidbits but I will try my best to capture them in a different approach.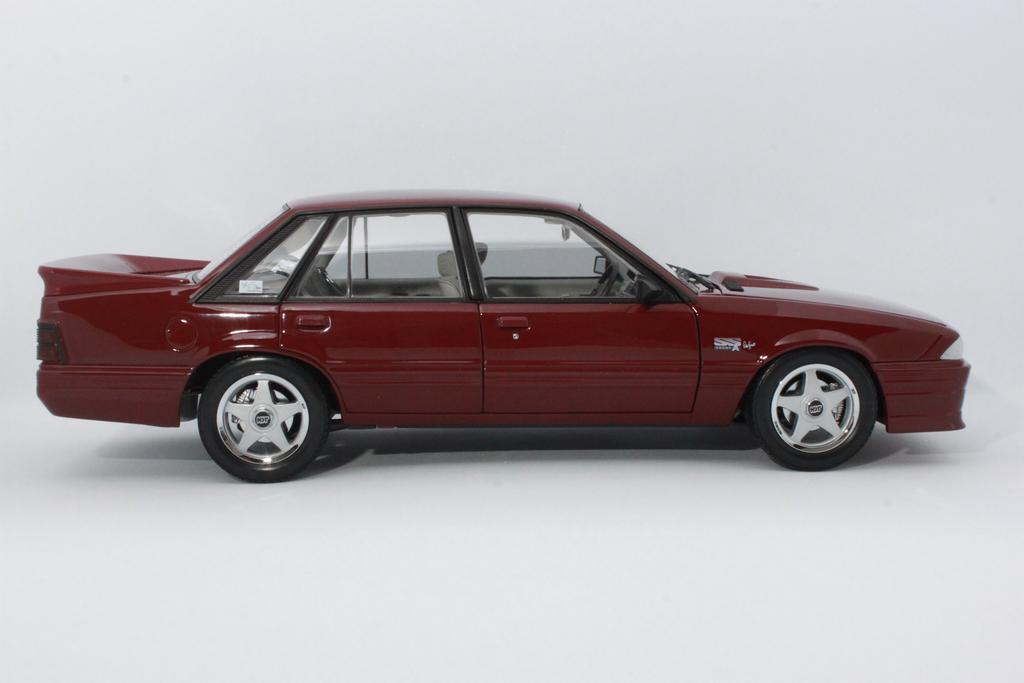 I would not go so far as to describe this VL Commodore SS Group A as beautiful. From certain angles, like the side profile, it does look rather ungainly. The rear overhang is longer than the front's, giving it a rather clumsy silhouette. Nevertheless, it looks distinctive.
If you think this looks outrageous, check out the HSV Walkinshaw version…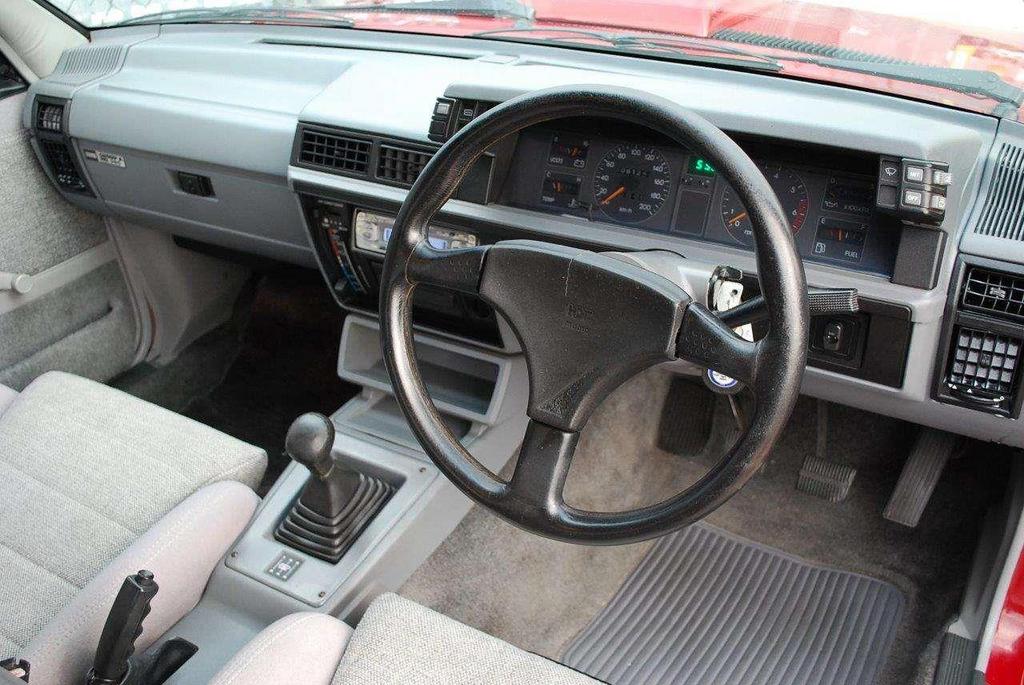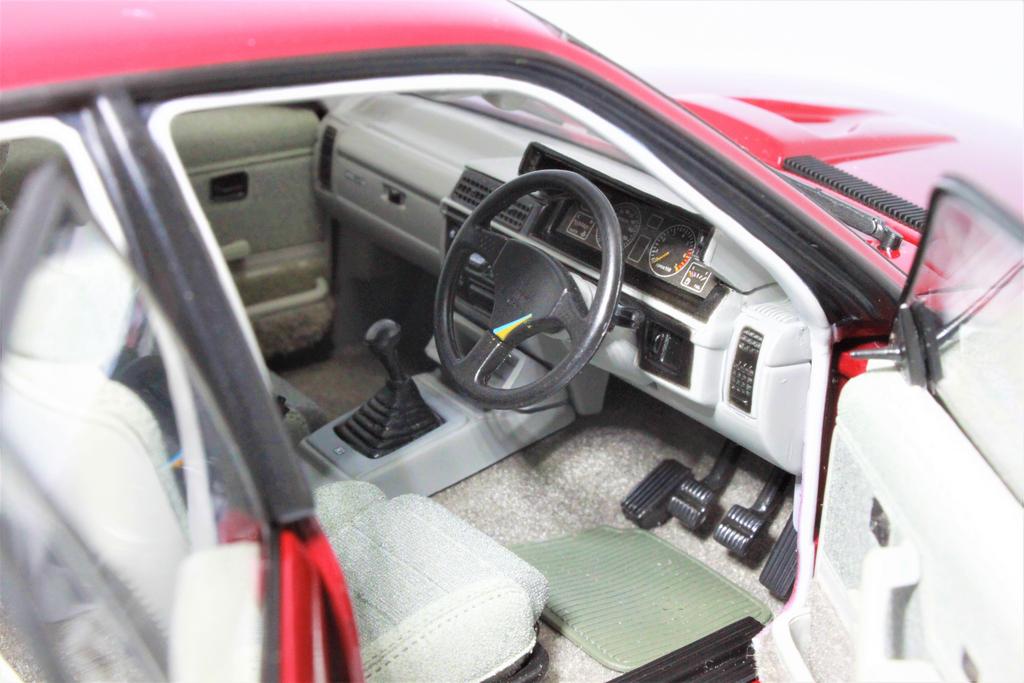 It is fair to say interiors from the 80s and 90s are notorious for the awful plastic splattered throughout but I generally prefer them for the sheer simplicity. Gone are the days when you can keep one hand on the steering wheel while the other is switching the radio channel or adjusting the air-conditioning without you ever taking the eyes off the road.
I am impressed at how well the interior has been replicated here, especially on the driver's side. Even the shift pattern indicator on the central tunnel is not missed. The seats are not plastic but made of a suede-like material. They feel like the real thing and even the driver's floor mat detailing is not neglected.
Hands down, one of the most impressive scale interiors I have seen for a mainstream offering.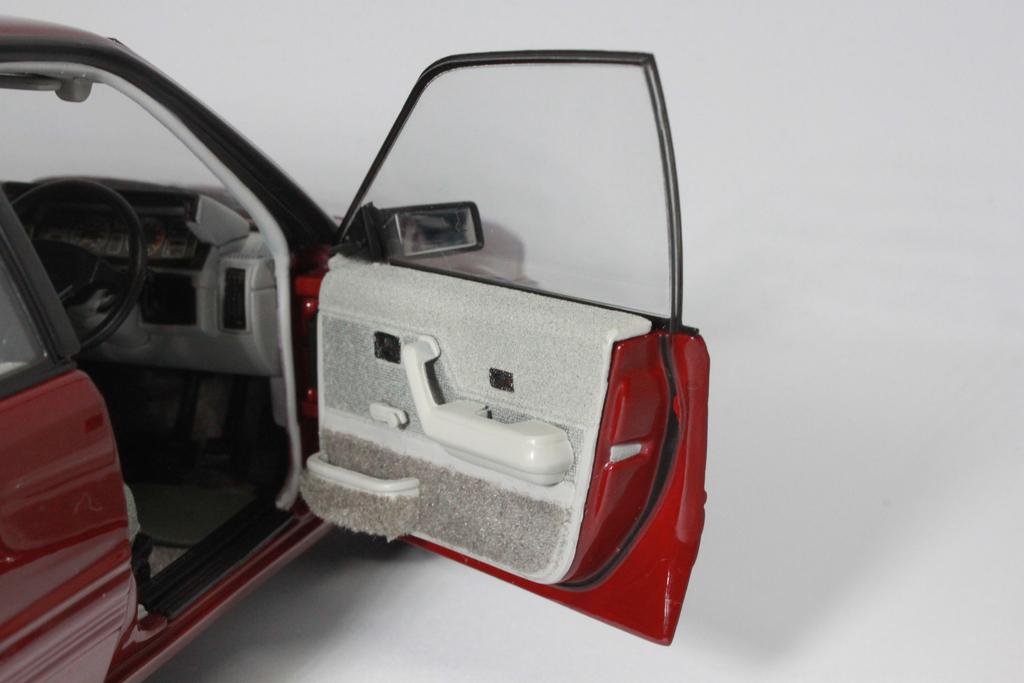 When the attention is shifted to the door cards, something unusual sticks out, literally. The actual storage compartment at the bottom of the door comprises a component piece attached to the door card, both of which are from the same cloth-like material. Here, Biante first attached a plastic piece then applied some fibrous layering to finish things off. Overall appearance looks crude to me although the attention to detail cannot be faulted. Overall execution though could be improved more. Personally, a textured plastic would do a wonderful job rather than 2 different materials. The window cranks are just a delight to watch.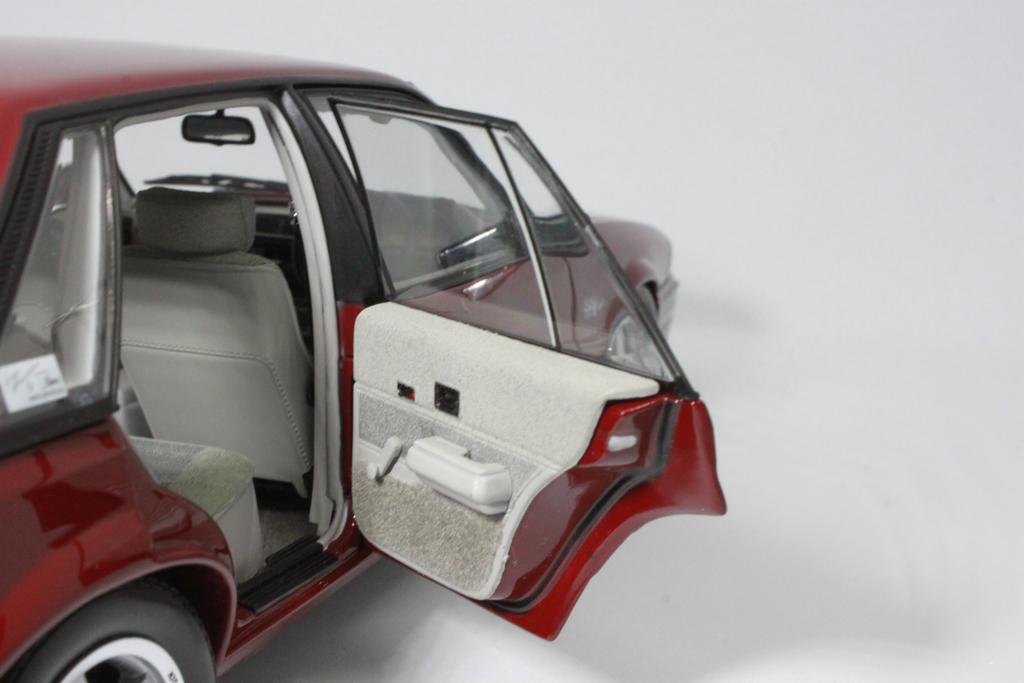 Finishing on the rear door cards is equally impressive with much variation in colors and materials.
Tolerances and fitment of all 4 doors are great as there is no clearance issue when opening or closing, unlike the Super A Lancer Evo IX I reviewed previously.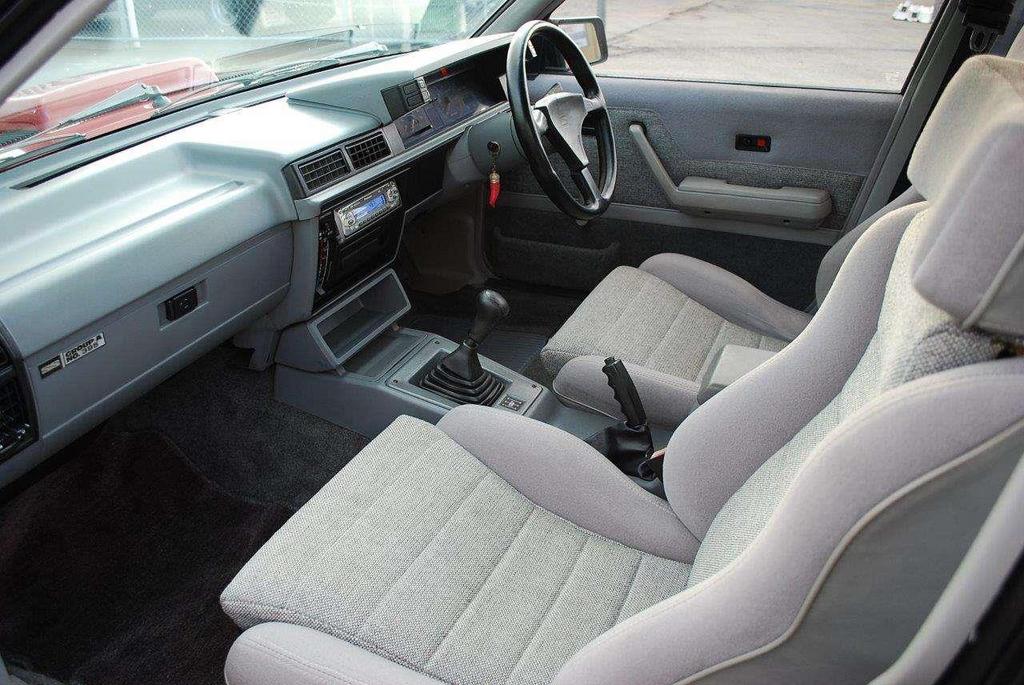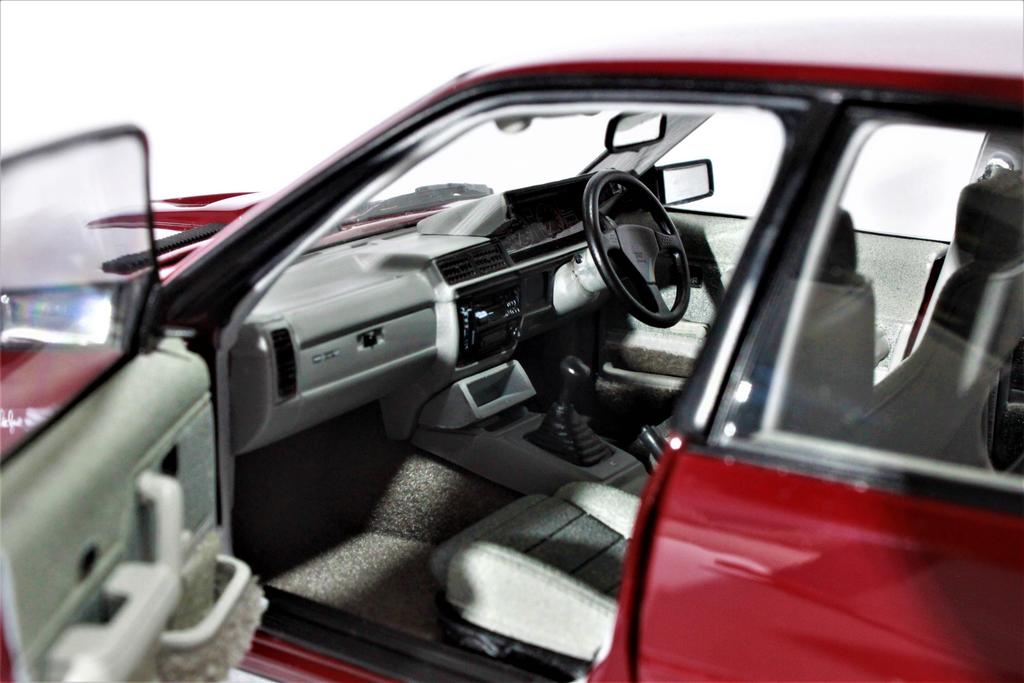 Each of the 500 Commodore SS Group As came with a unique build plaque on the glovebox indicating its build number. Even this is not missed on the scale model. Unfortunately, I cannot tell the reference build number of Biante here though it looks like between 160 and 180.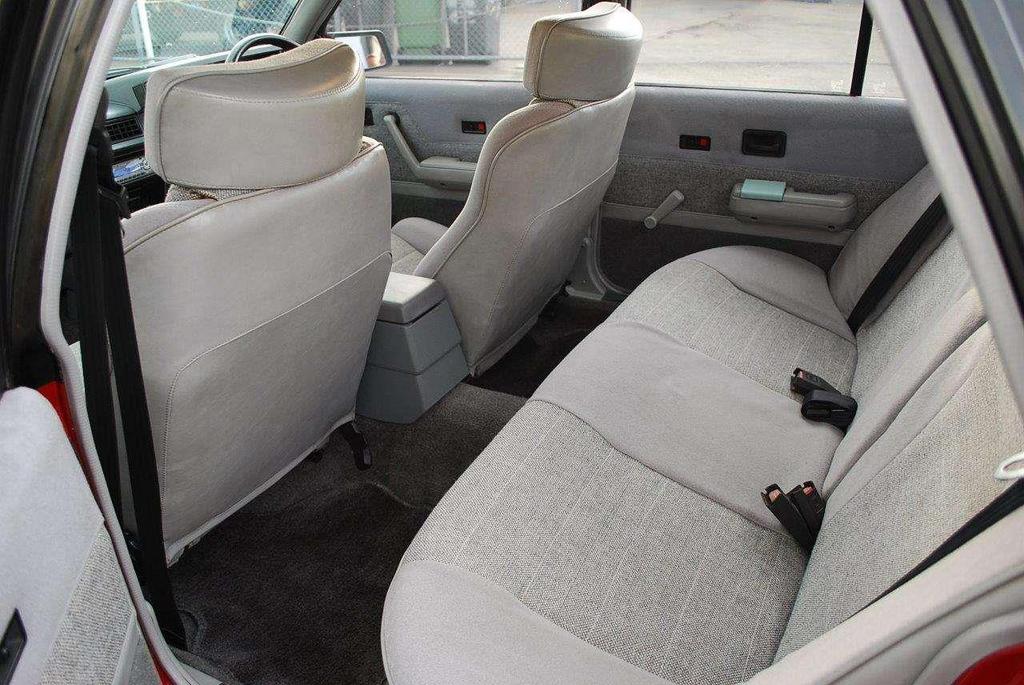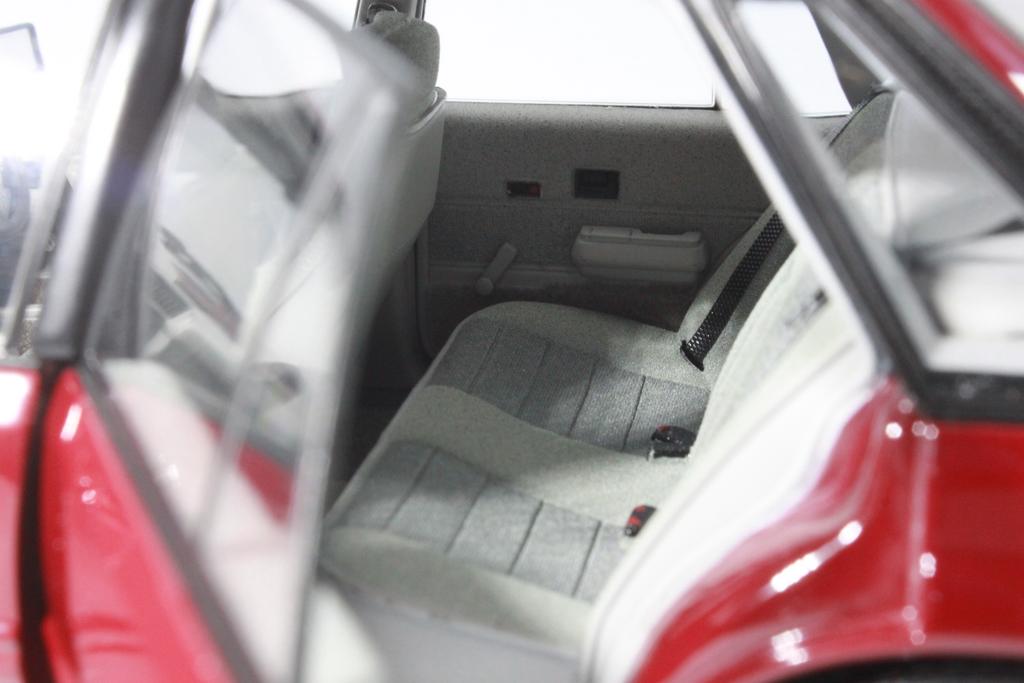 The Commodore is equal space and pace. No corners were cut here evident by the provision of the fifth passenger's seat belt.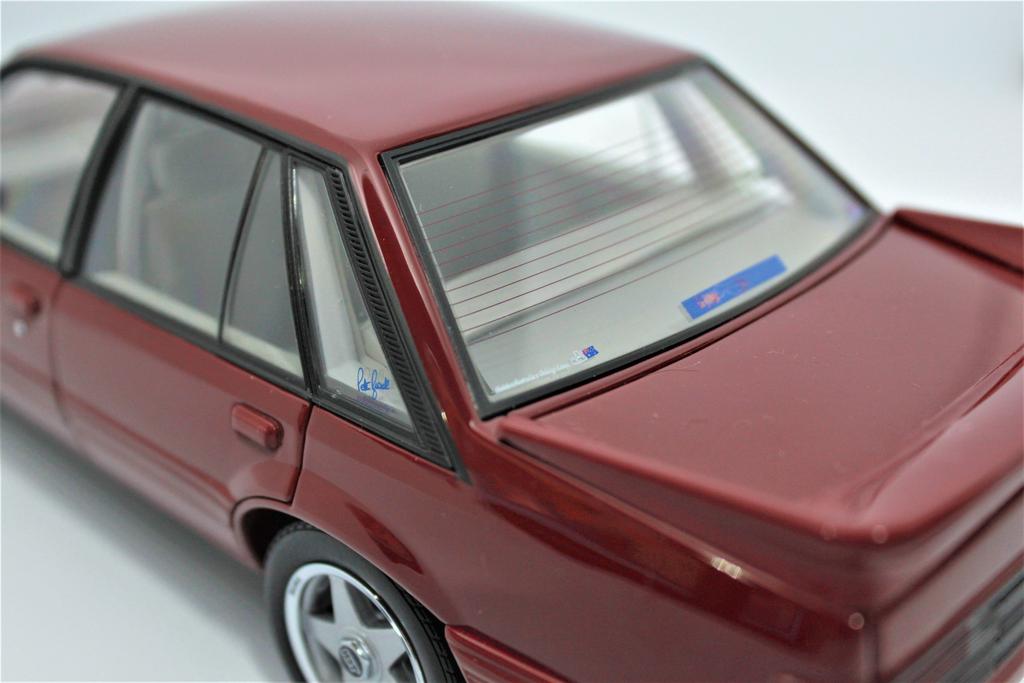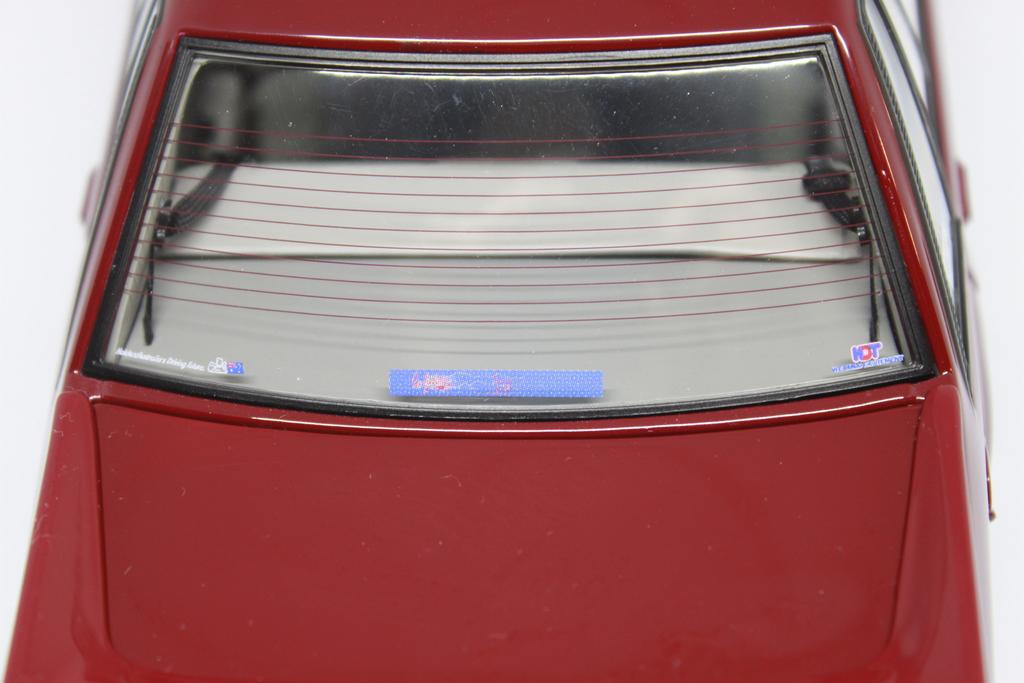 From left to right:
Holden: Australia's Driving Future
Peter Brock's signature I suppose?
HDT: We Build Excitement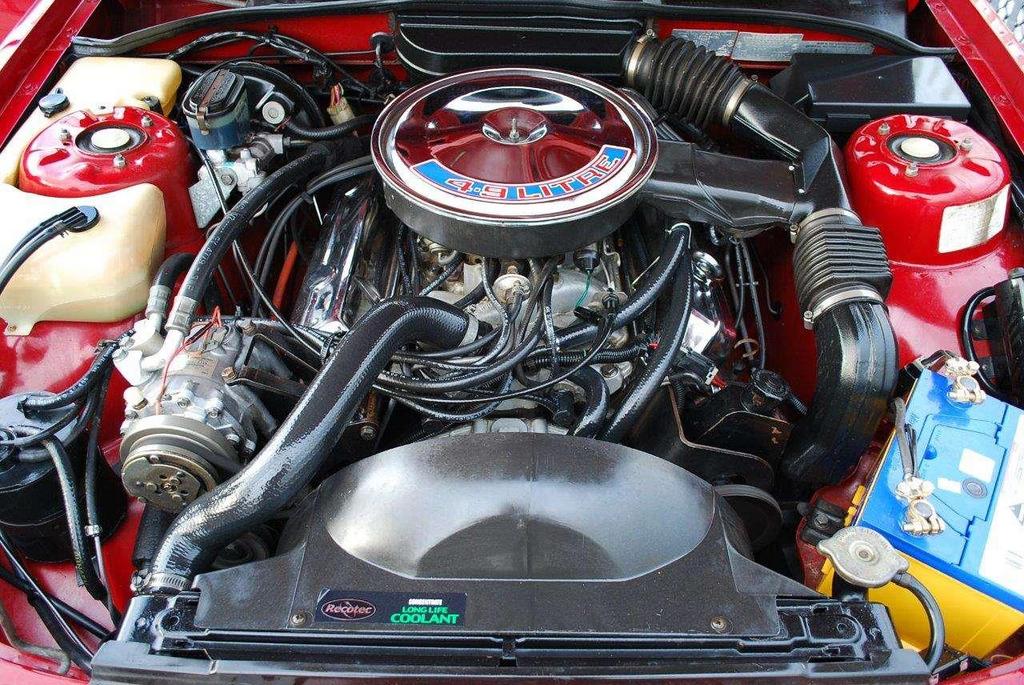 Pop up the hood and the excitement level dials up. Here you get 4.9 liters of awesomeness in a very sexily dressed-up carbureted engine. The aforementioned
Energy Polarizer
comes standard, if you know where to spot it.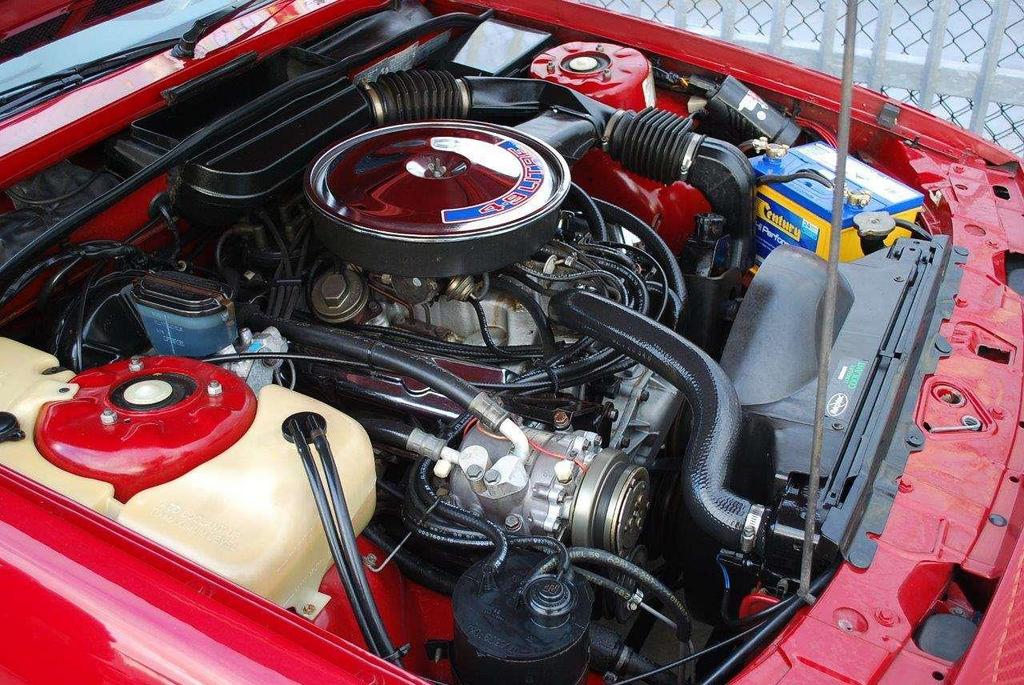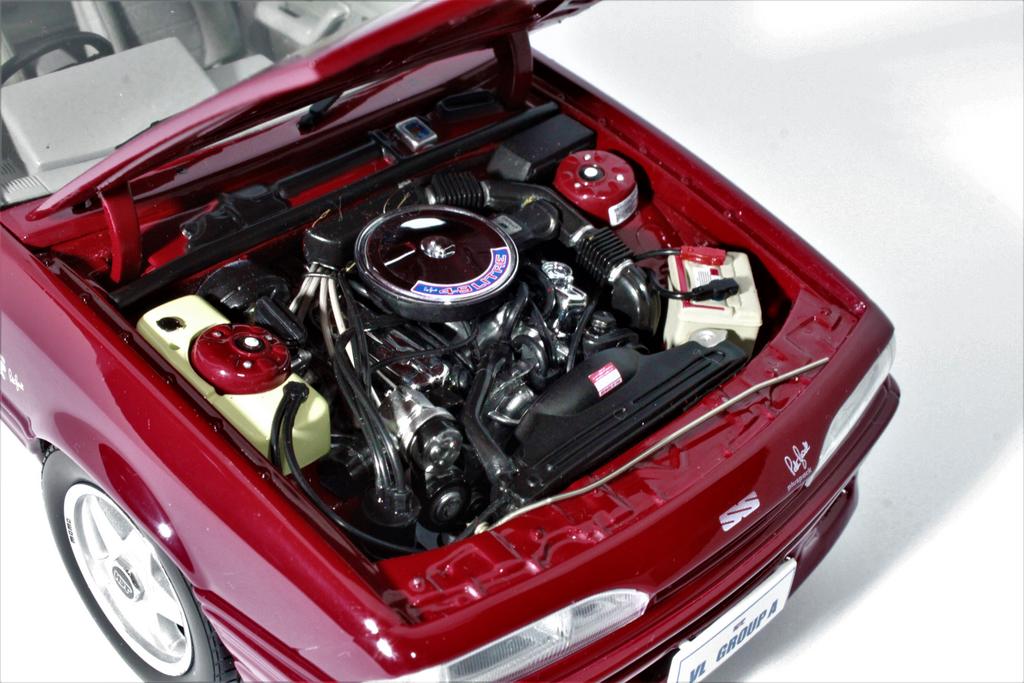 Doglegs here are sturdy enough to support the hood on their own. For what is an exceptional engine bay, not having proper hinges is a massive letdown.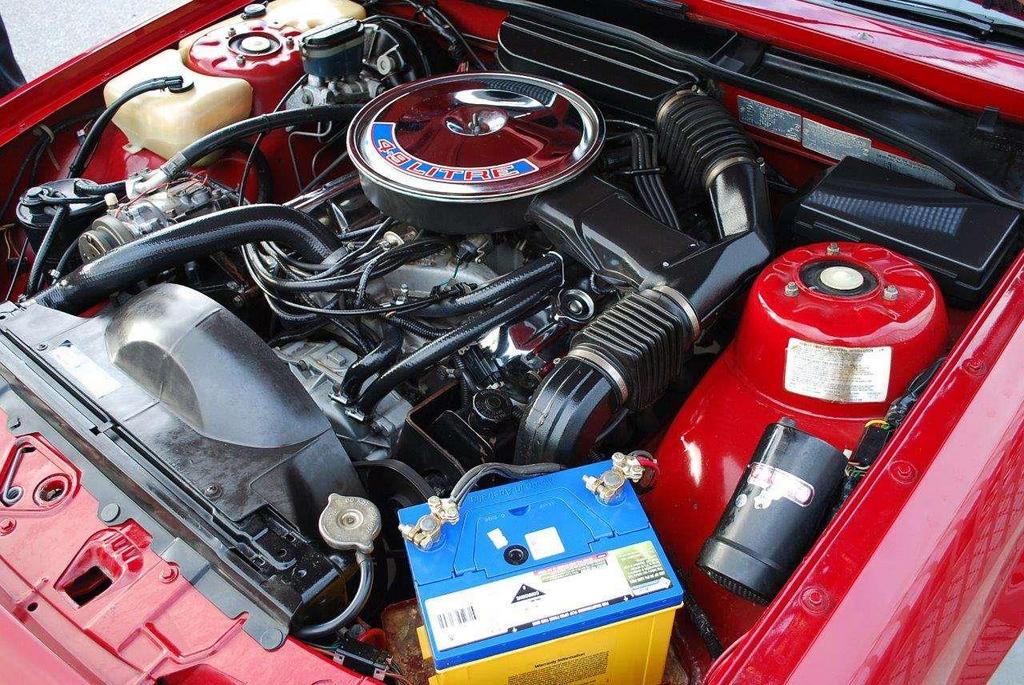 Engine bay decals, color differentiation for various automotive parts, plumbing, hoses and even the
Energy Polarizer
. Every box imaginable is ticked here.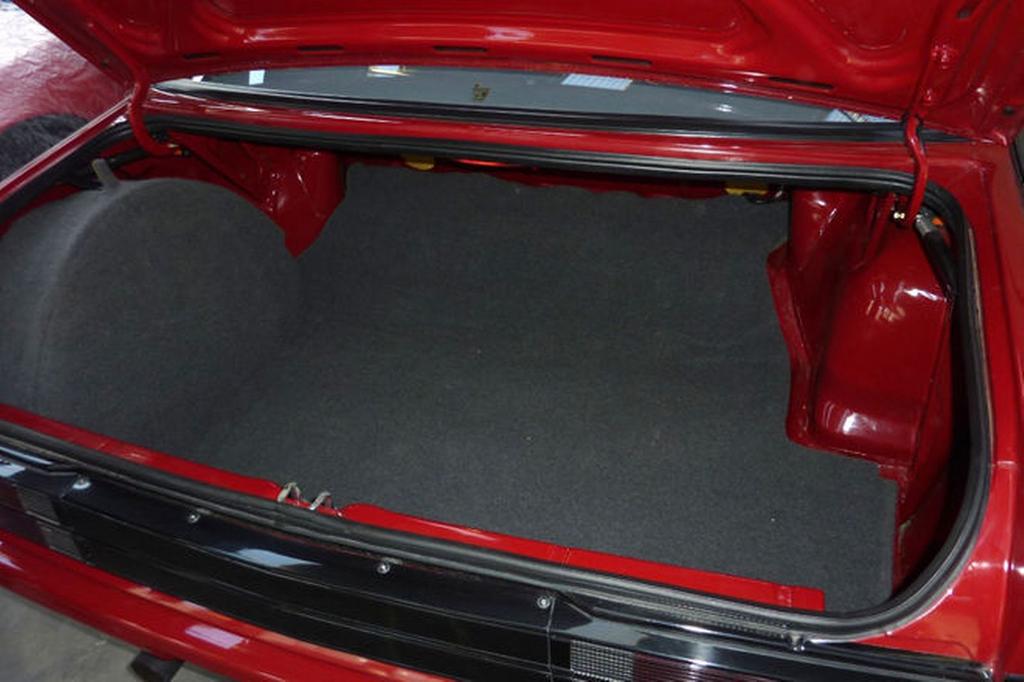 Behind you get a cavernous trunk that is fully carpeted and comes with a full size spare. Biante went a little creative here by simply attaching a plastic cylindrical piece to simulate the wheel and tire combo.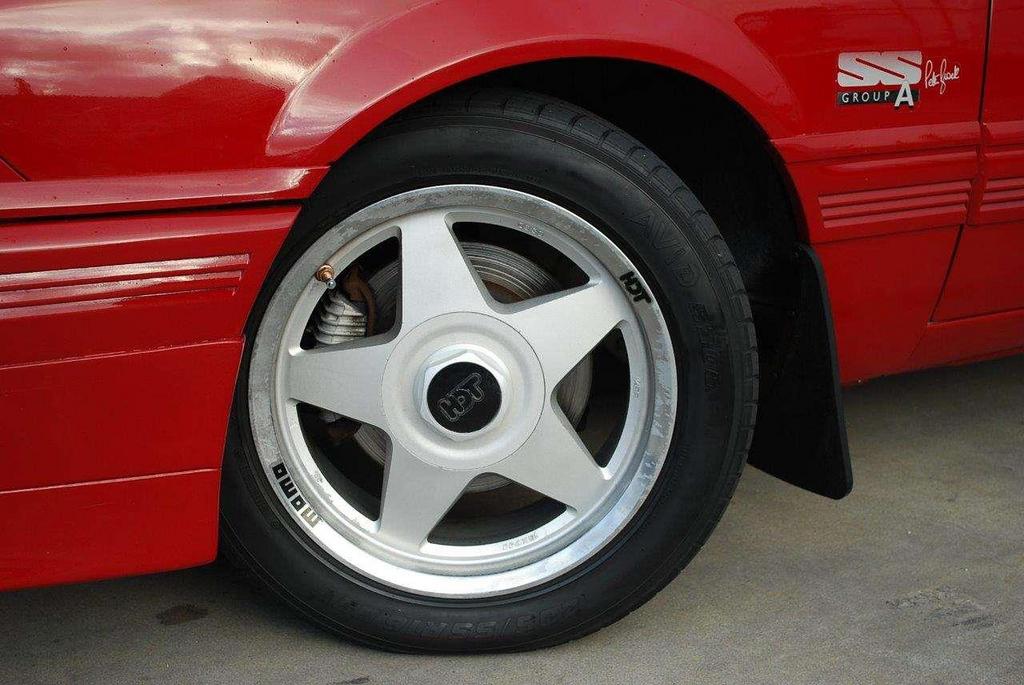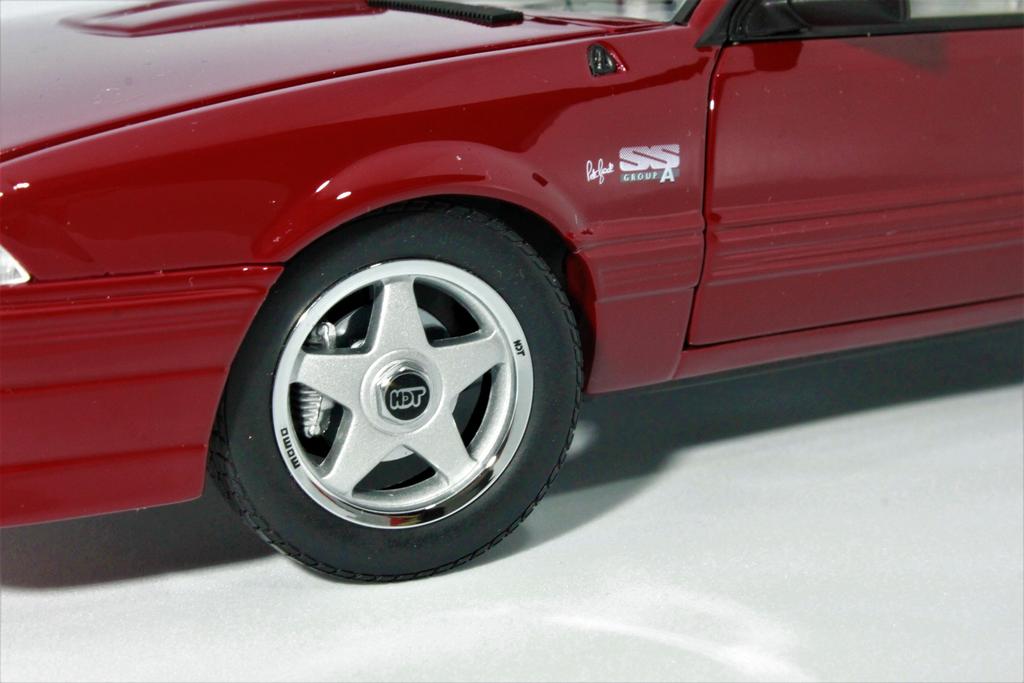 The gorgeous-looking set of 16" MOMOs is well replicated here. A set of licensed and scripted rubbers would be so much better though.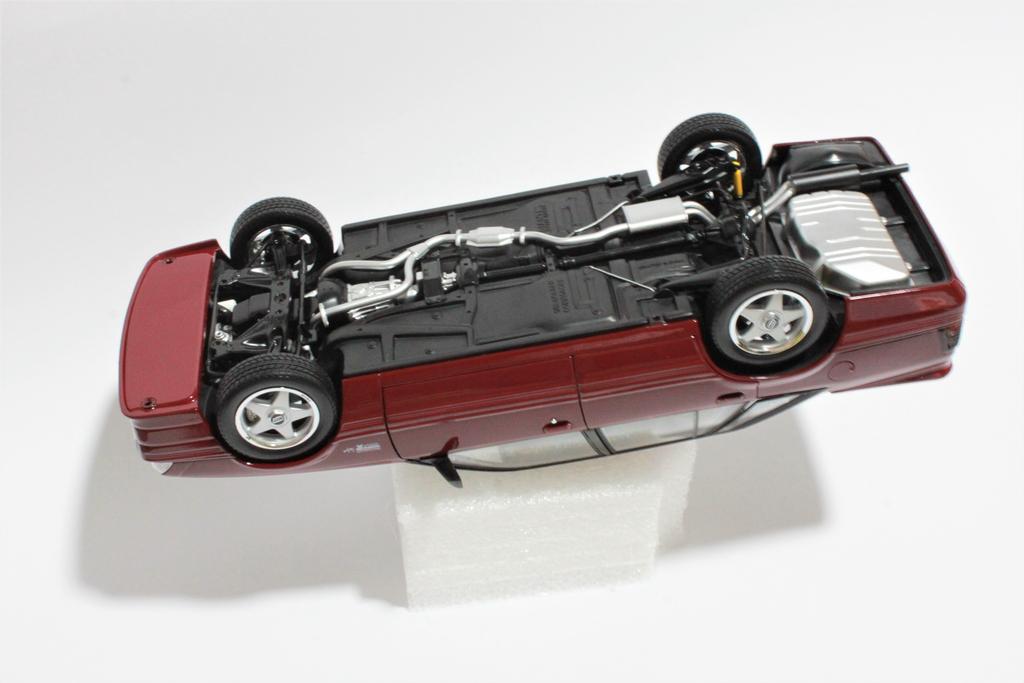 Much effort was also spent on the detailing for the undercarriage. When you look at how well it generally is, you cannot help but get further disappointed at the exhaust pipe's underwhelming treatment.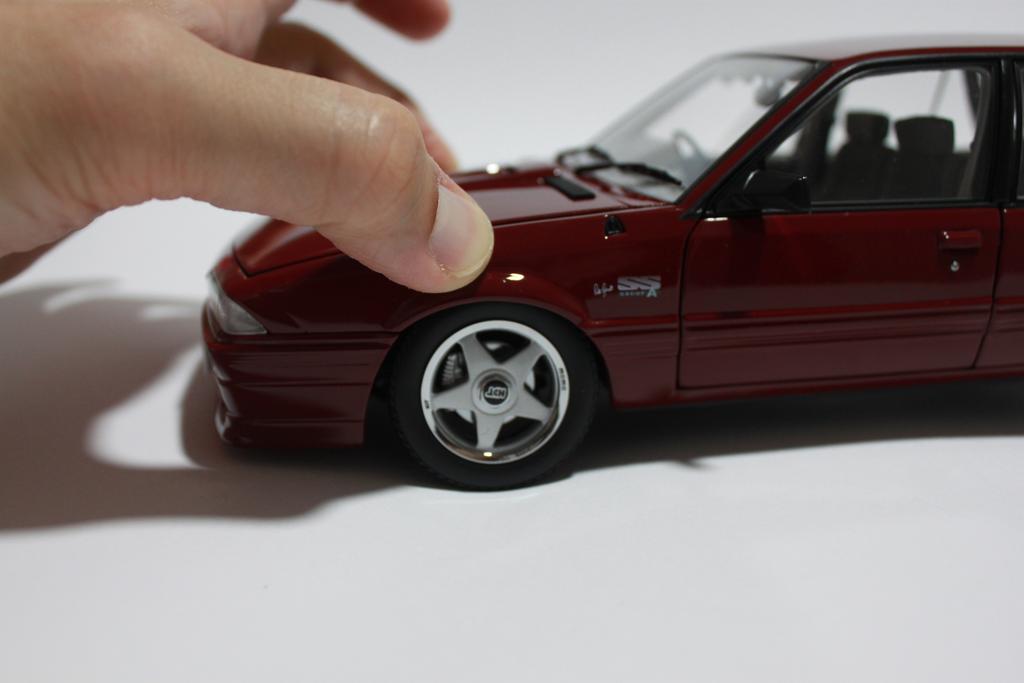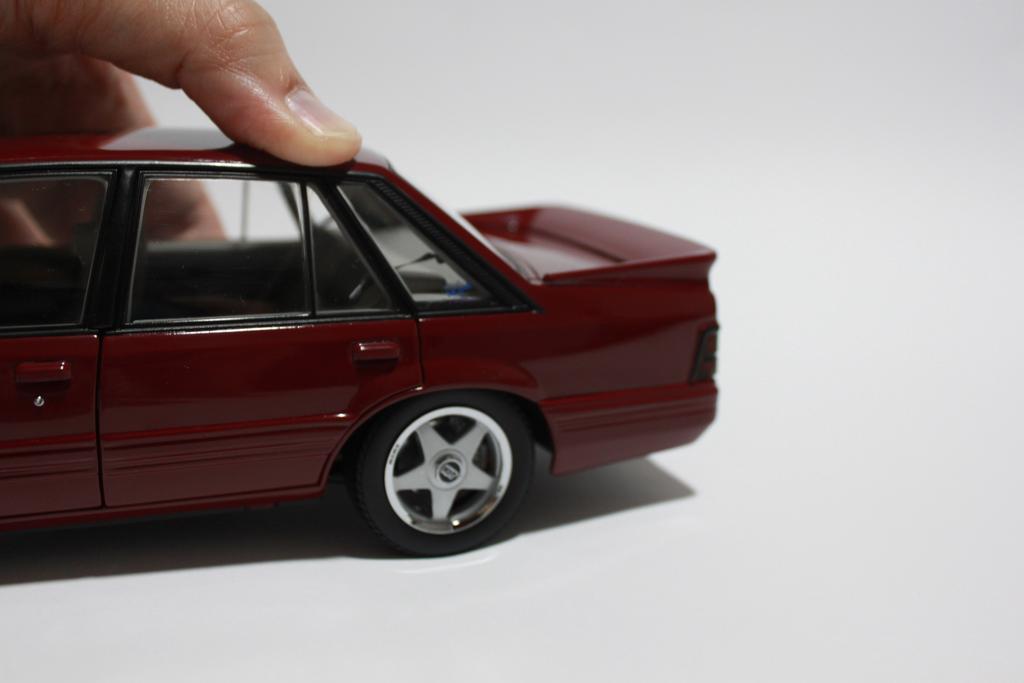 One major surprise is to find the VL comes with fully independent and functioning suspensions, front and back!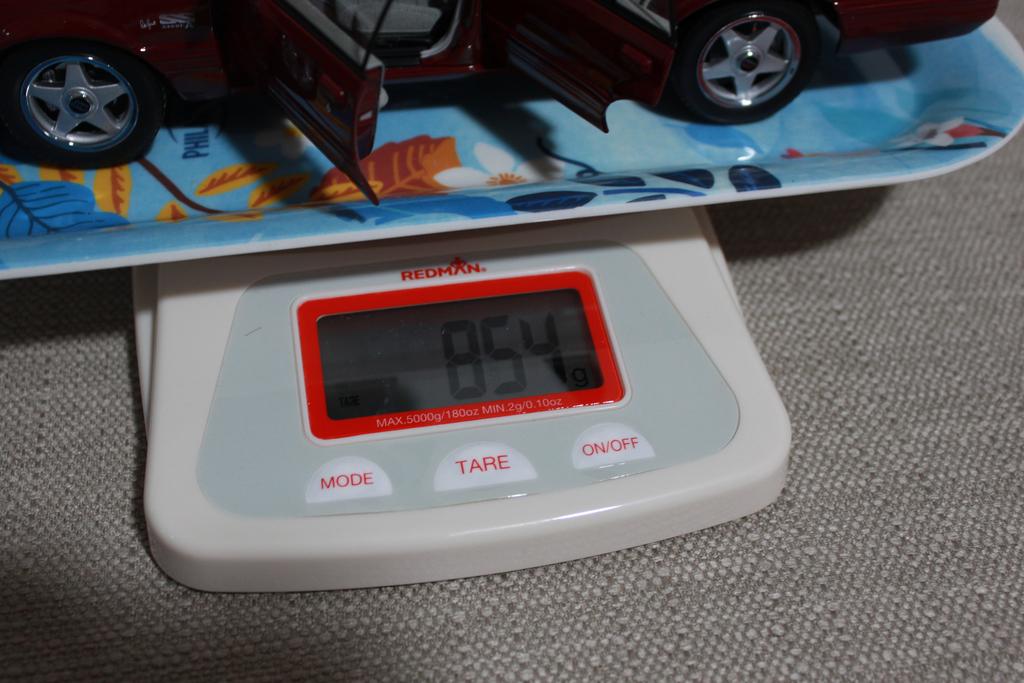 Weighing in at only 854 grams, I was expecting the Commodore to just about exceed 900 grams based on how it initially felt on my palms.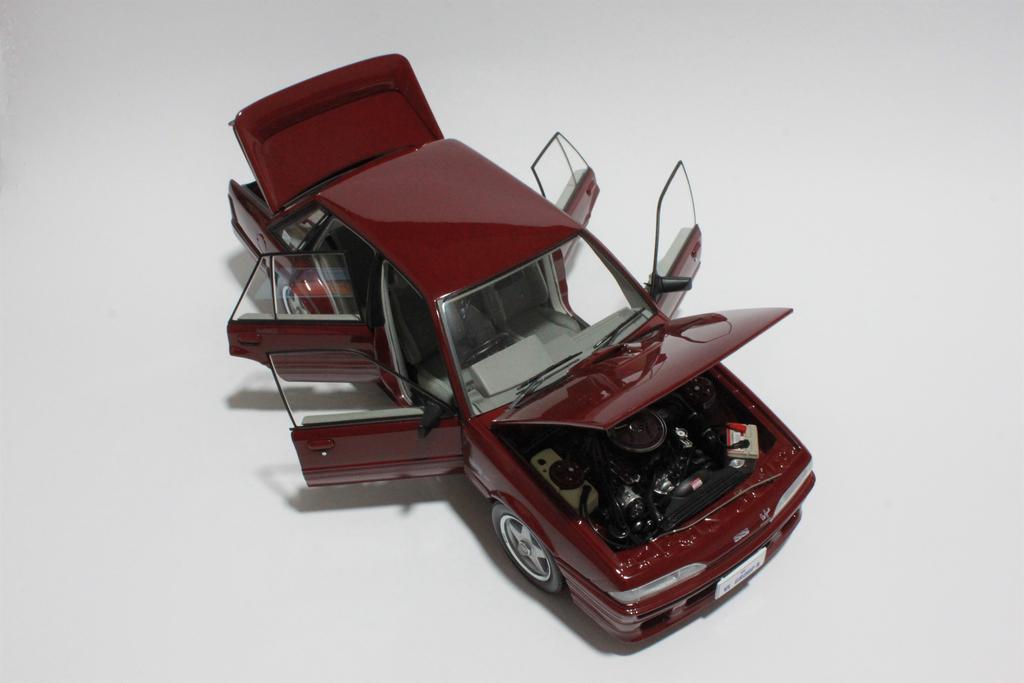 To conclude, what we have here is an excellent diecast model based on a rather niche subject matter. Personally, I think the Australian muscle car field is such an interesting 'genre' to take up, from both subjective and financial perspectives. These cars appear to be worlds apart from the American muscles but you can always draw parallels in between. No doubt helped by the fact that both Ford and Holden possess American parentage.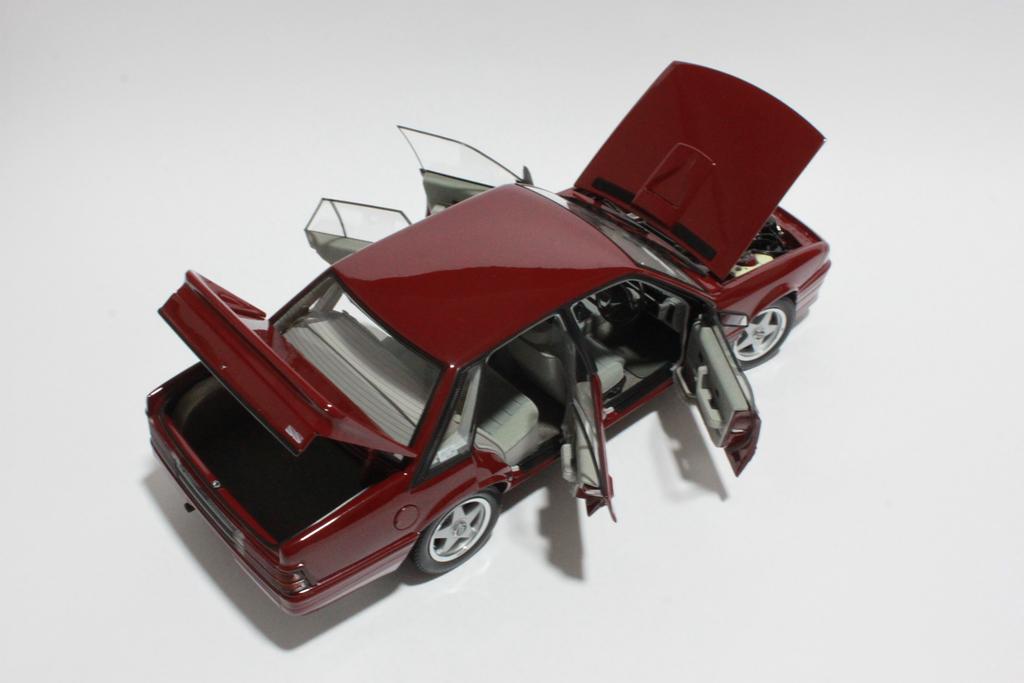 The VL Commodore SS Group A here is a worthy addition for anyone interested in high performance sedans. Most of these were either contracted to AUTOart or produced by Biante and the quality is generally good. Some models may be in lower production numbers and more sought after, especially in ANZ. Still they would never reach the stratospheric prices of a European or Japanese subject by AUTOart. Expect me to cover more of these Aussie muscles.
Thank you for reading.