This year's definitely my best when it comes to getting super hard-to-get models! :happy
Here's
another
model I didn't think I'd ever get. Much thanks to Darrick for the super deal and record-breaking shipping. :cheers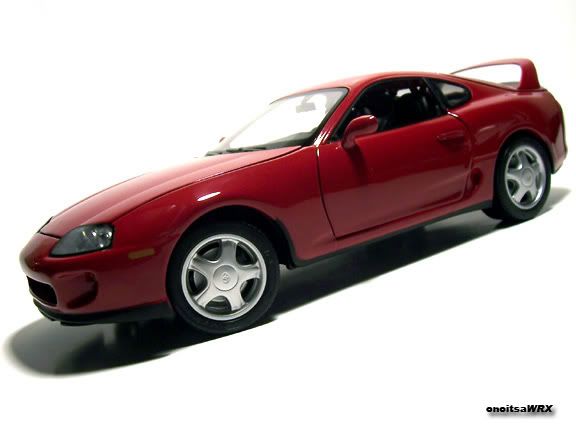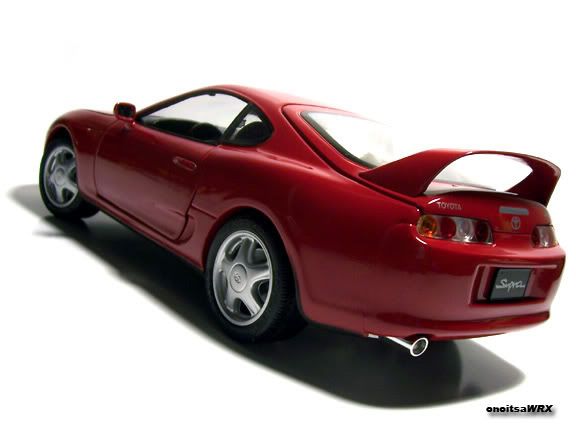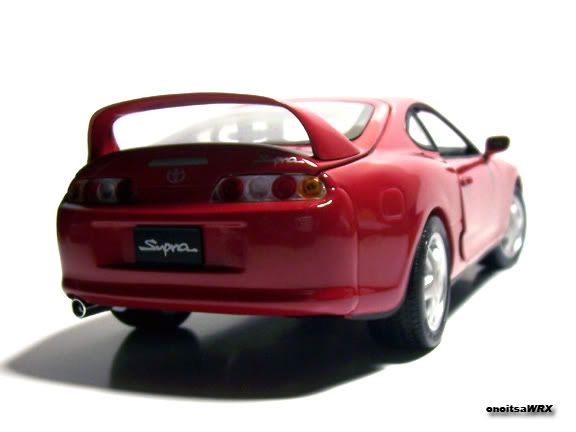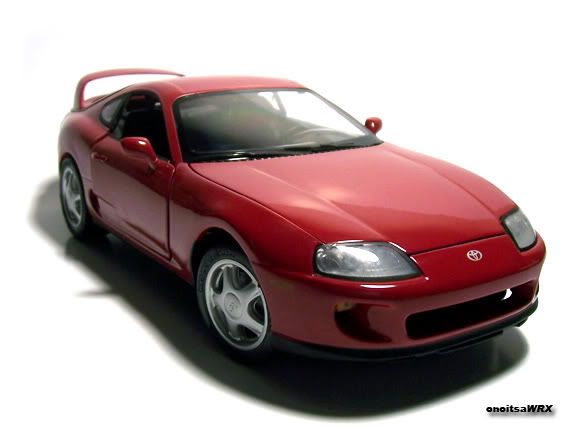 My thoughts on the HTF 'legend':
Highs: A great model for its age (almost 7) that features four openings, carpeted interior, neat detail in the engine and luggage compartments; with added spare wheel section bonus. The tires are branded and the brakes and rotors are nicely detailed. I found the retractible front (bumper) lip to be a cool lil feature.
The inevitable lows include dog-leg hinged doors which most likely caused the noticeable sagging, an interior that has a plasticky feel to it and rubber-like seats that sometimes get in the way of the hatch when closing it. The rear wiper is very fragile and has already snapped off but careful re-glueing should do the trick. Other lows include the bubbling paint plague, the car standing too high and calipers being molded to the rotors, but the latter's acceptable.
More lows than highs? Yeh, but I still like this Supra and its exclusivety. :cool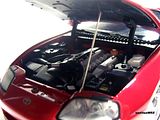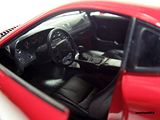 :cheers