Discussion Starter
·
#1
·
Mailman drop 2 boxes yesterday morning. :yahoo I forgot about the HWY61 models i order.
I got 1970 Ford BOSS 302 Mustang Medium Blue Metallic and "Death Dealer" by Frank Frazetta 1974 Chevy® Custom Van from HWY61 :yahoo And Mako Shark Vette by UT :happy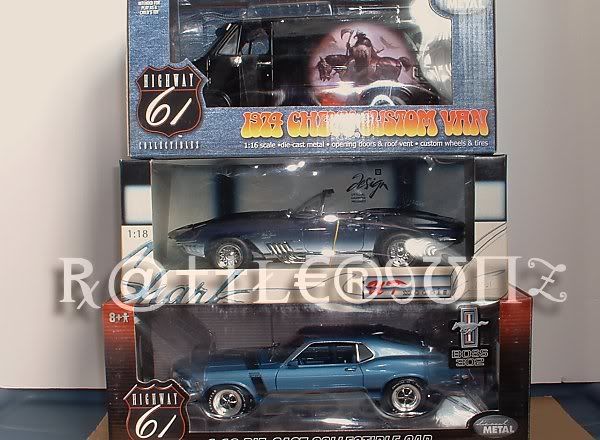 The Boss 302 is great, nice engine, blue interior, paint is great. I like it alot.
The chevy van is sweeet, amazing paint, interior is awesome,hood doesnt open
ullhair
The Mako Shark is just awesome, great detail all around :hot
The Boss and Shark pics are in the hot rod section,the van are in the truck section :tongue
:happy :yahoo