My wife had a speaking engagement in Dayton, OH over the weekend, and as designated driver for anything over 100 miles, I had the pleasure of joining her. So while she was doing her thing, I was doing mine; searching for diecast. This is something that is always high on my list of prorities as I've noticed that even at the national retailers, the inventory varies from what I can get locally.
I first struck gold at the KB toys in the Dayton Mall. They currently have a sale going on. Diecast normally priced at $19.99 are $9.99, and if you spend over $50, you get a gift card for $10, but it can only be used during a certain time. Anway I picked up a couple of Maisto MB CLK DTM racers. If anybody lives nearby, they have more of the Warsteiner car.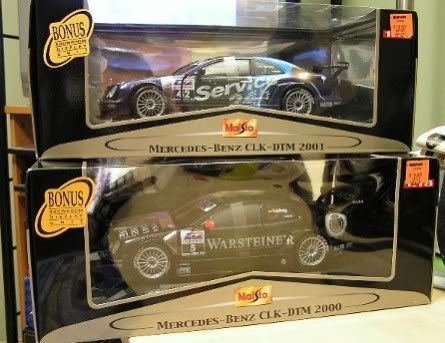 A short ride down the street to TRU was rewarded with two from Motormax. The Audi A4 cabrio, and the tuner Honda Accord. I also got to see their A8 firsthand, and it's hard to believe they come from the same company. Both models have the typical buget shortfalls, such as stubs on the lights and unpainted metal in the nooks and crannies. But overall they show how the bar has been raised, as evidenced in the A4's interior. The Accord is more of an aquired taste, but this is the direction I wish Maisto would have went with the Playerz line. It's obviously not stock, but you could still see this being a real 1:1.
A4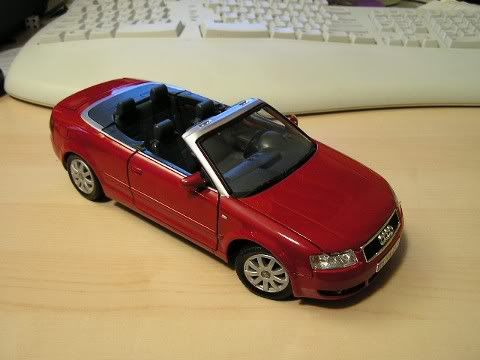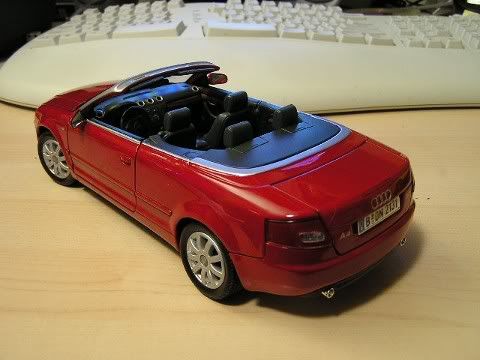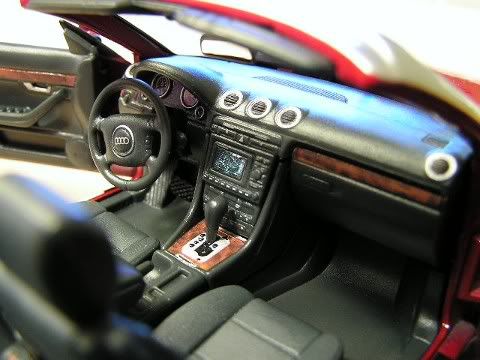 Accord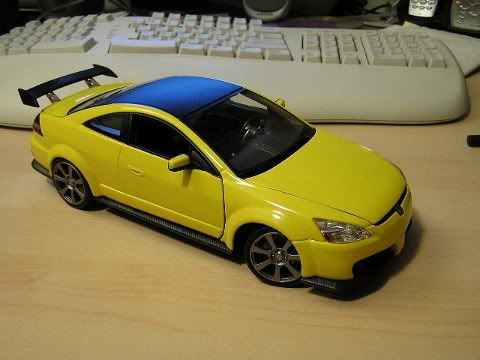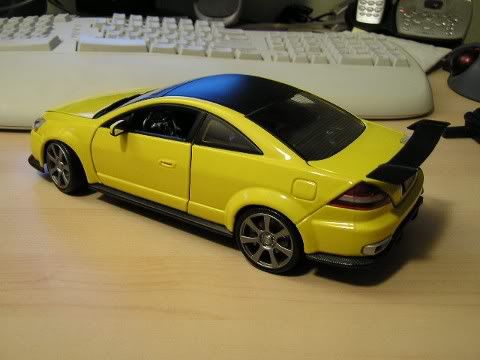 Last stop was Sams's Club. More $10 Maisto's. I picked up the Chrysler 300C, the Porsche Boxter S, and Lambo Gallardo Polizia.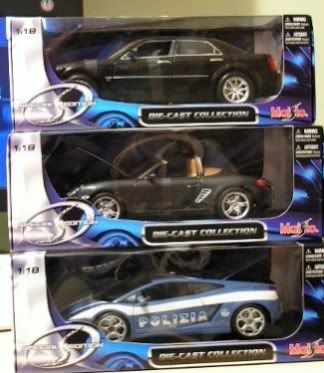 So I got 7 models for about $80. Not a bad haul. Now I just need to find somewhere to put them. :help: