Updates are on page 8 guys
I thought about showing here my collection for a while. I was a little intimidated by all those big guns over here. But I got over it. I love looking at all of your cars, so I think it's normal I show you mine
I would like to add that I can appreciate all cars, and scale collections more..
Affi is short for Aficionado. That means enthusiastic or fanatic (in a good way) in Spanish.
I am half Dutch/half Spanish and so my name is explained.
In my 36 years, I have had moments of collecting miniature cars. Early in my twenty's it started again with Mercedes - Benz. I bought the models I drooled over in 1/1 or were historically important. Usually 1/18 but I've got in every scale a Mercedes-Benz, yes also in 1/1 (a 'old' W210 2.8 gasoline) ..
Of course I would have preferred CMC but Bburago / Maisto/Kyosho and so on it was.
Unfortunately, due to space limitations I have had to put a number of them in boxes safely in storage. I do not know how many cars my collection has (shame on me) but everything considered must be around a 100..
My model cars are definitely not all top-notch. But I 'm quite happy with it. Of course there are still a few Mercs around.
After the summer of 2013 I started building a 1 18 Mercedes-Benz diorama, and the 1 18 Virus got hold of me quickly again..
Recently my interest is gone in to Muscle and Pony cars, and American cars in general.
So I will post a few pics of former settings, and then go to my new found love American Muscle Cars. December 2013 I had 4 Muscle Cars. Now I have 24..
Due to work related issues (lack of), collecting has had to make an emergency stop.So I picked up my diorama making hobby..
I post a few of my Mercedes-Benz cars, former settings, dioramas and work myself to now okay guys!?
My pics aren't great, but made with love
I start with arguably one of my gems of course..
"die Rote Sau" ( I've got 2 but the other one is savely put away)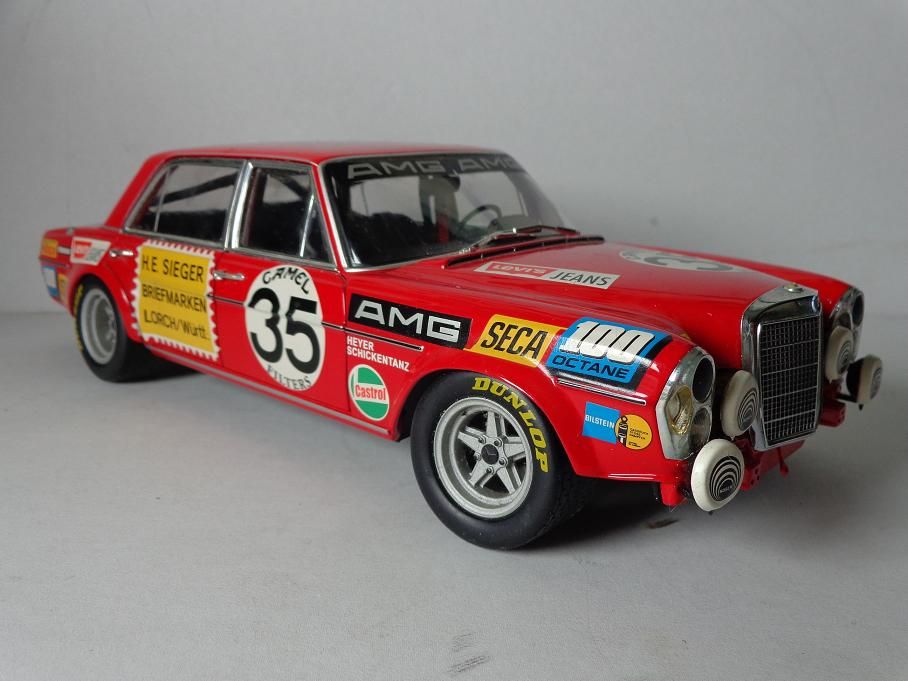 CLK GTR's

CLK DTM's

A few Mercs waiting to be cleaned..
In the corner of the picture above you see something very special to me.
My nephew, my private mechanic, and best friend once made for my Birthday, of a old Mercedes W123 grille a "showpiece" for some Mercs.. This has still a prominent place in my home.
An older setup, with a close up pic of the other Rote Sau
The Merc and GMP garage diorama I made.
A few pics to see the progress maybe?
It started like this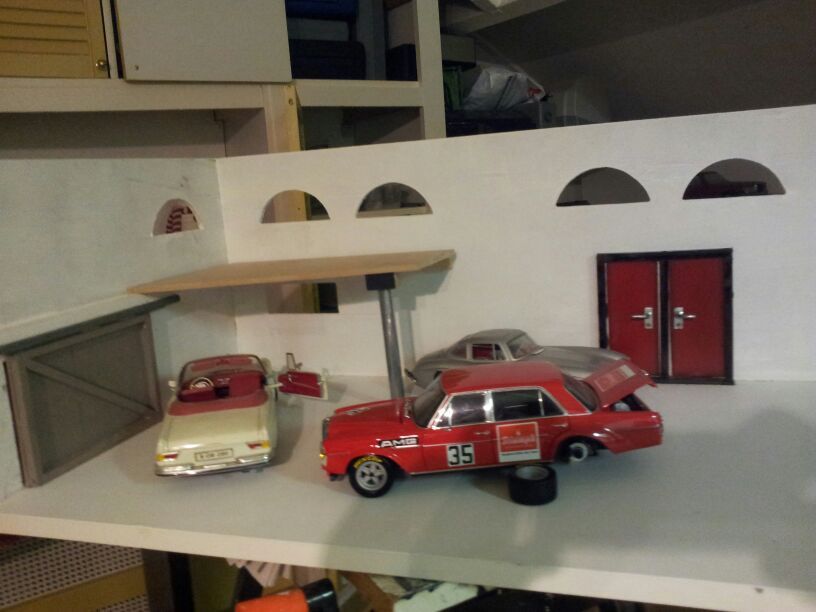 Okey a lot of work and more corections

later

..
As is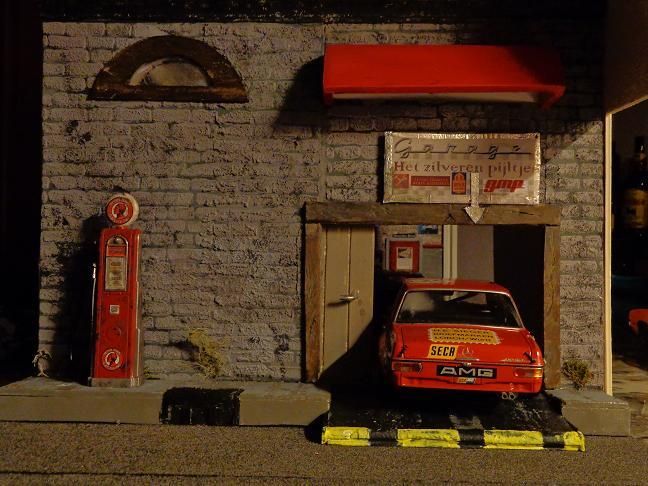 A few details?
What is that mechanic reading?
Finally
Okey guys for now. With the Merc diorama I 'closed' my need for Mercedes-Benz for a while, and for now I have to stop also adding. Further on today I will continue with the American Muscle.. Thank You for your time!