Discussion Starter
·
#1
·
After eyeing this 1:18 Alpine White BMW 5-series F10 by Norev, I finally bit the bullet and ordered one from Megamo Diecast. There are a lot of excellent reviews for the F10, so I won't rewrite everything except to say that I had to lower the front end (it was way too high). Luckily Norev models are easy to take apart and lowered.
But the biggest annoyance I have with this car is the inaccurate shape of the front headlights. I don't know if anyone else feels this way, but here's a comparion shot between the Norev's and the 1:18 F10:
Basically the headlights are too 'high' and more of the hood should cover the top of the headlights. I feel that this really changes the face of the F10.
Also, I realized what else is missing: The 1:1 Headlight has black trim around the lens that's absent on the 1:18:
So while lowering the car, I decided to give the headlights black trim surroundings as well as trying to 'shorten' the top of the headlight to better mimic the 1:1.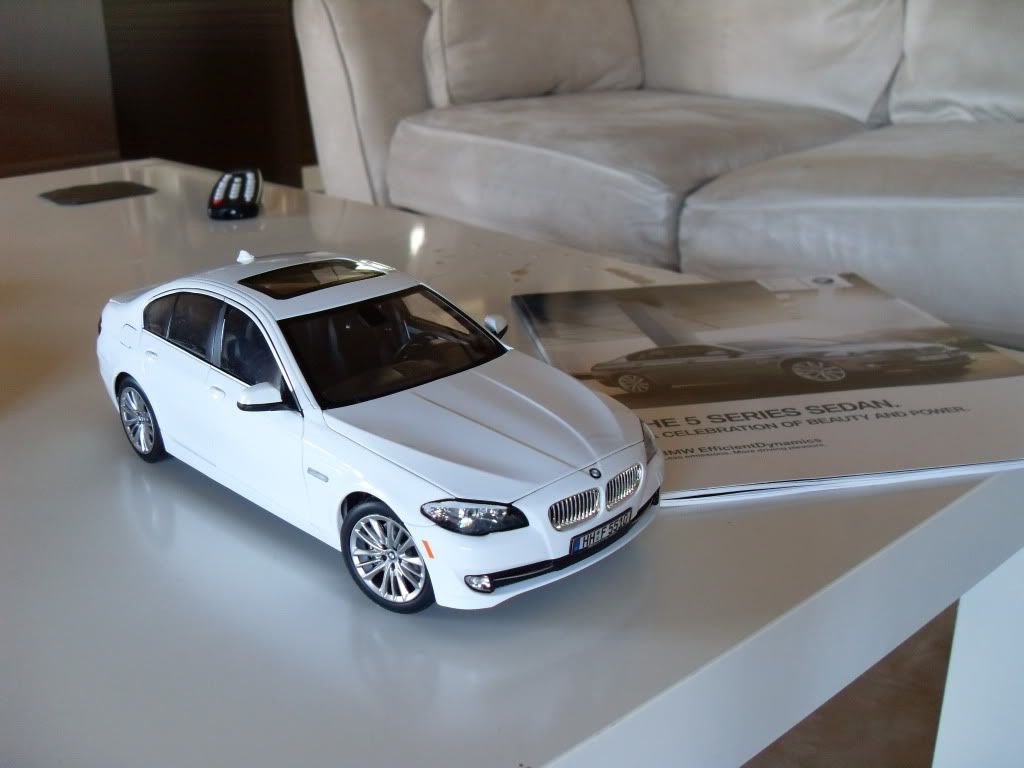 I think this made the car express the 1:1 look a bit better.....
Here are some shots I took earlier: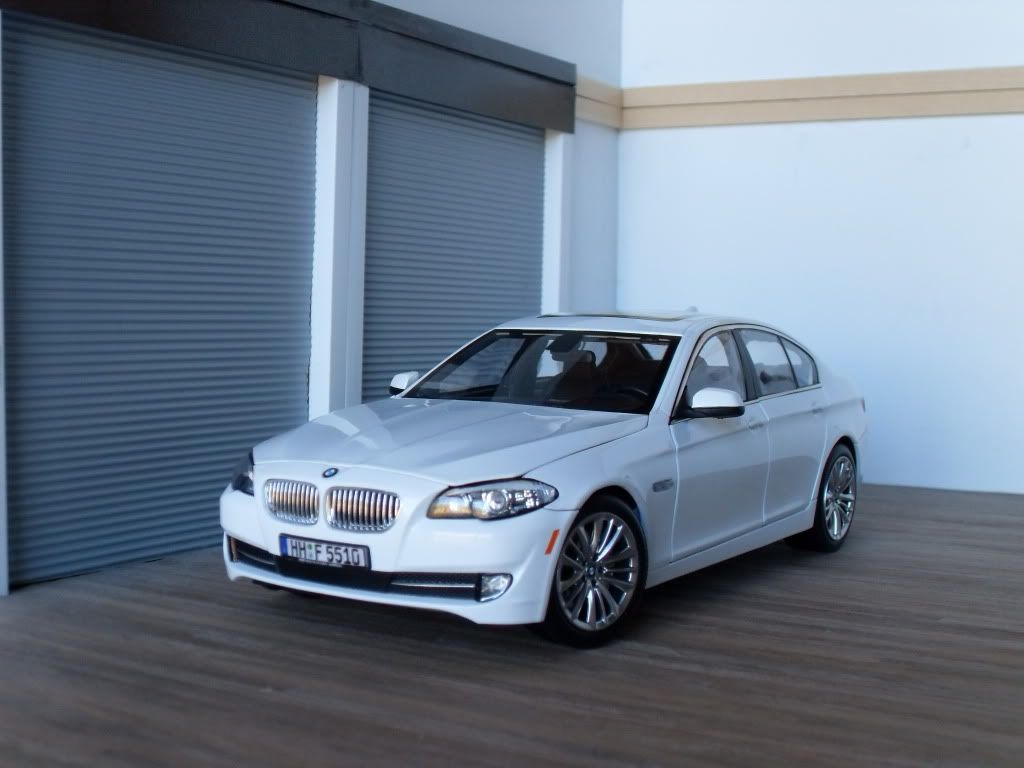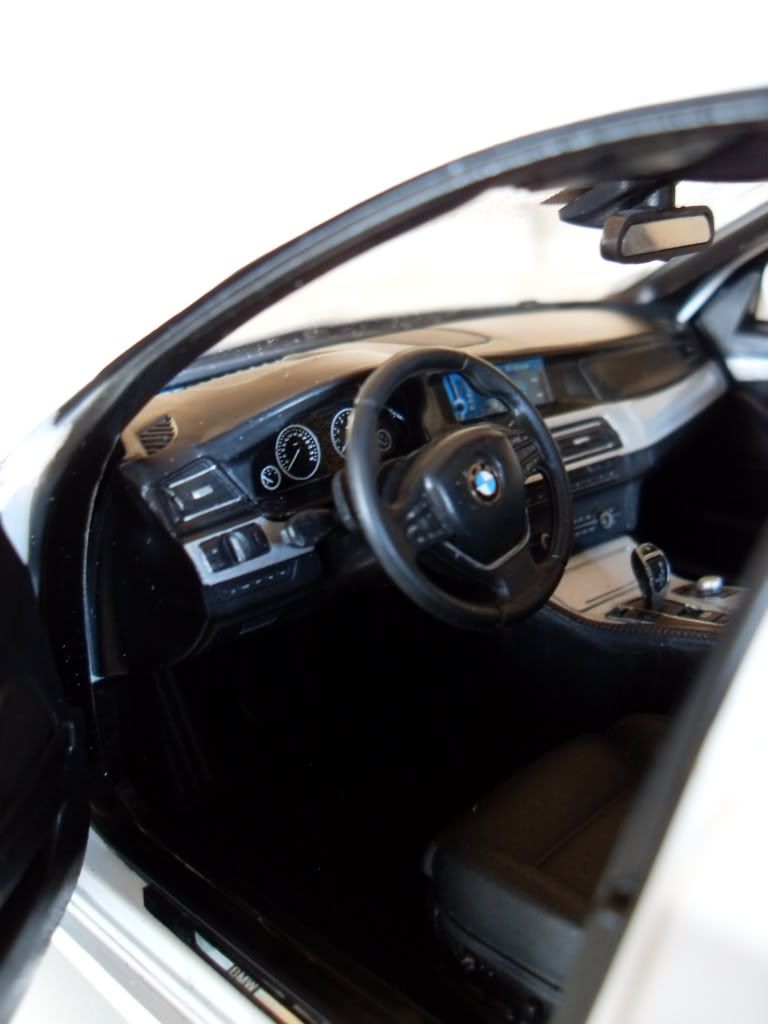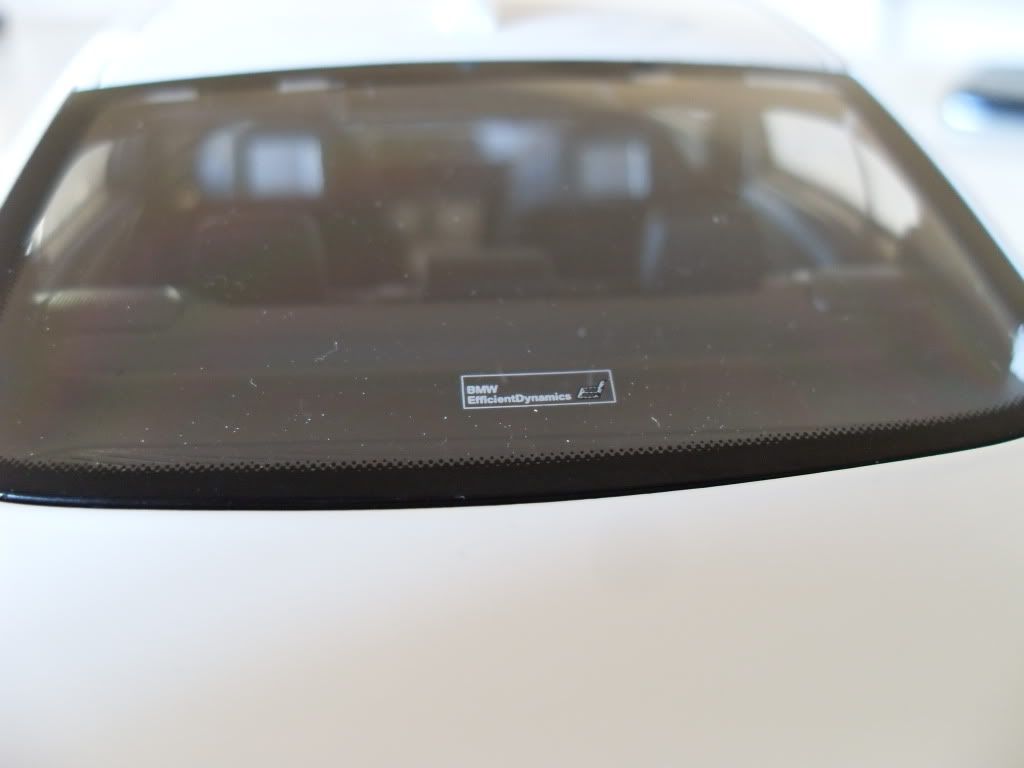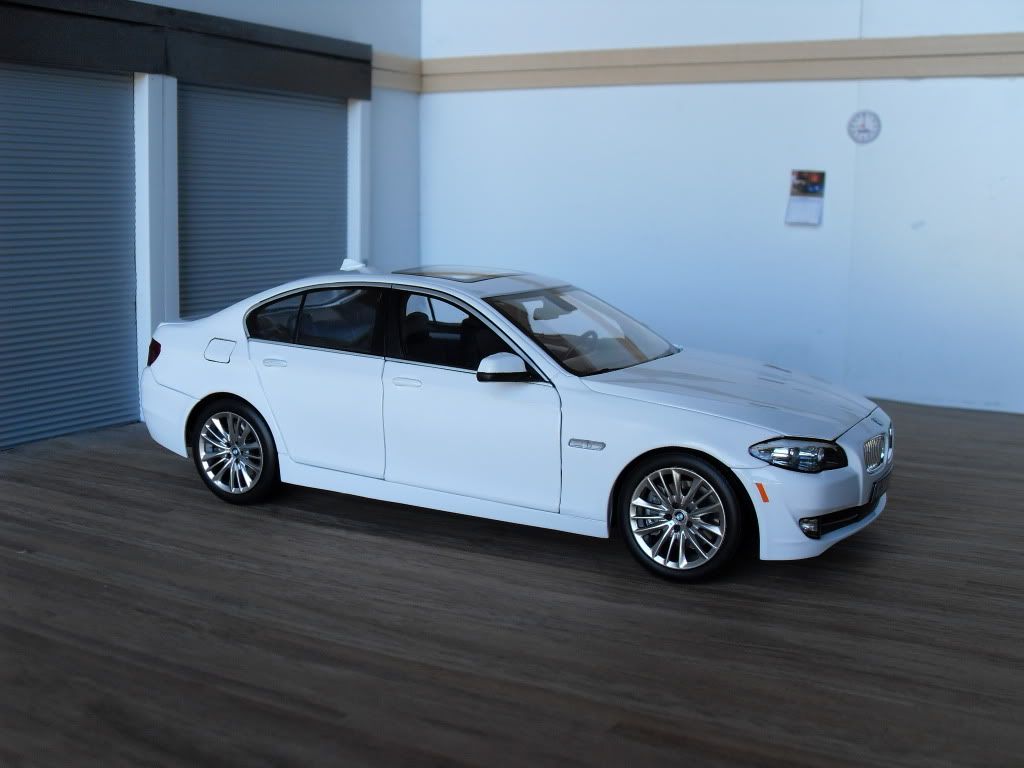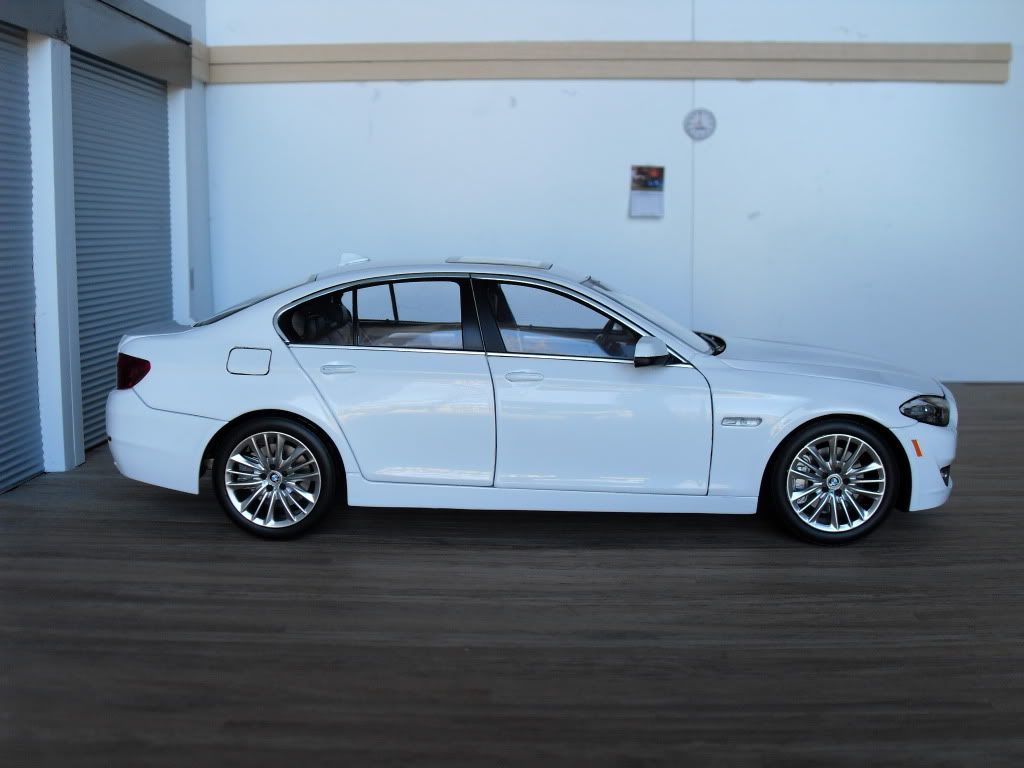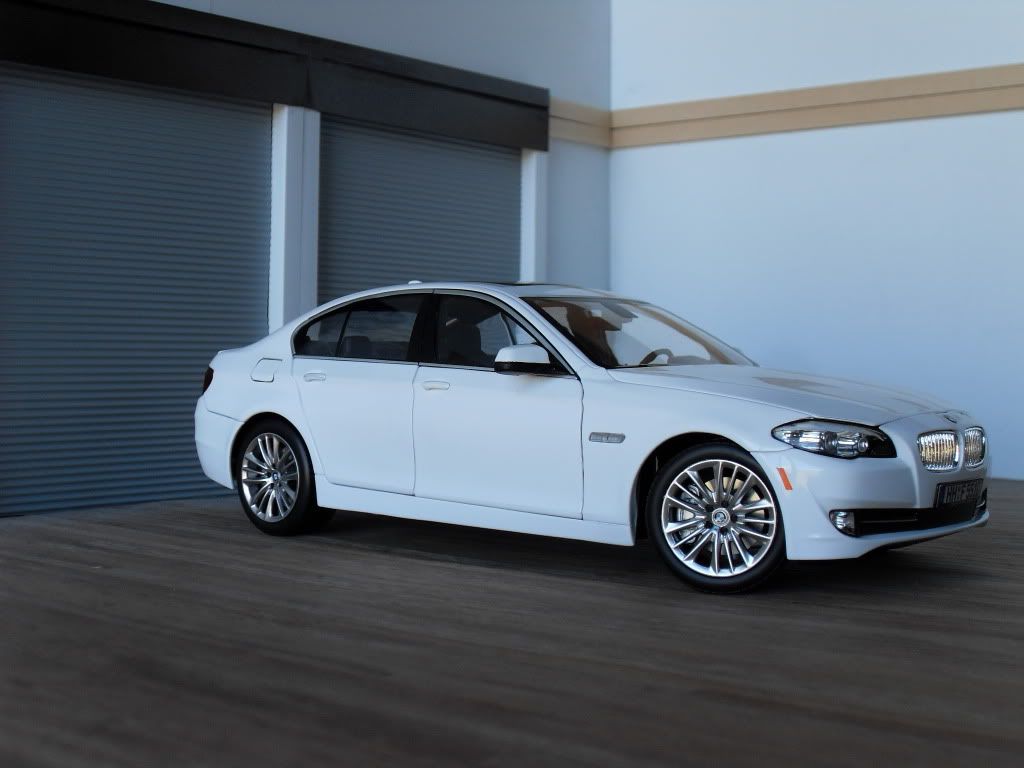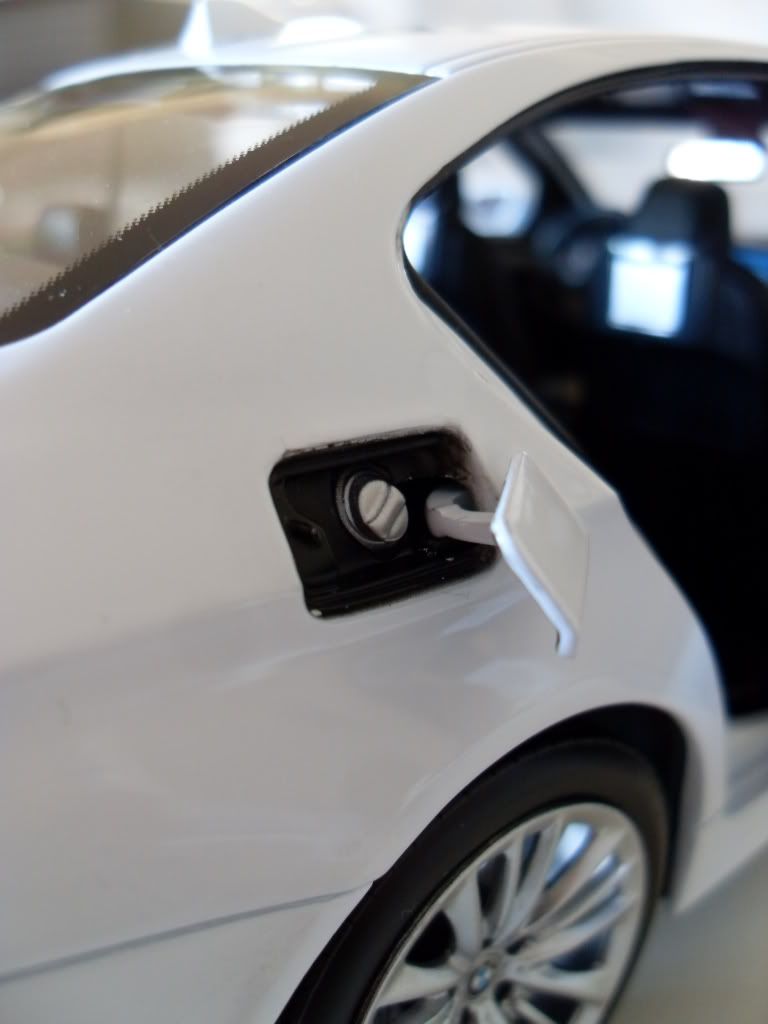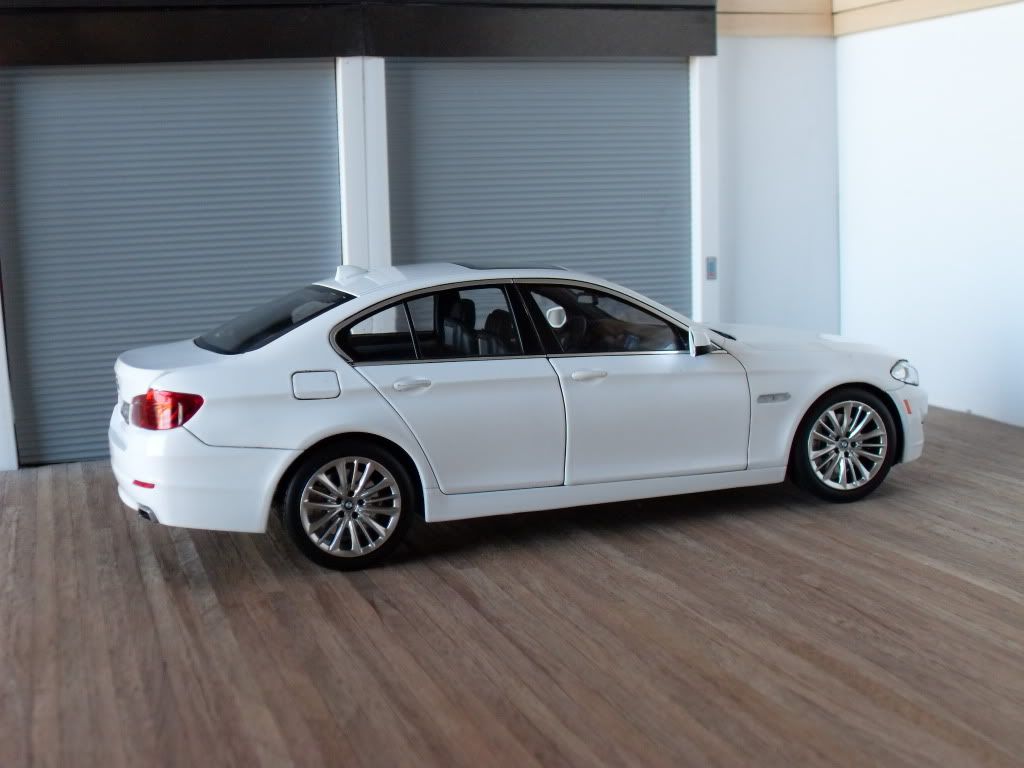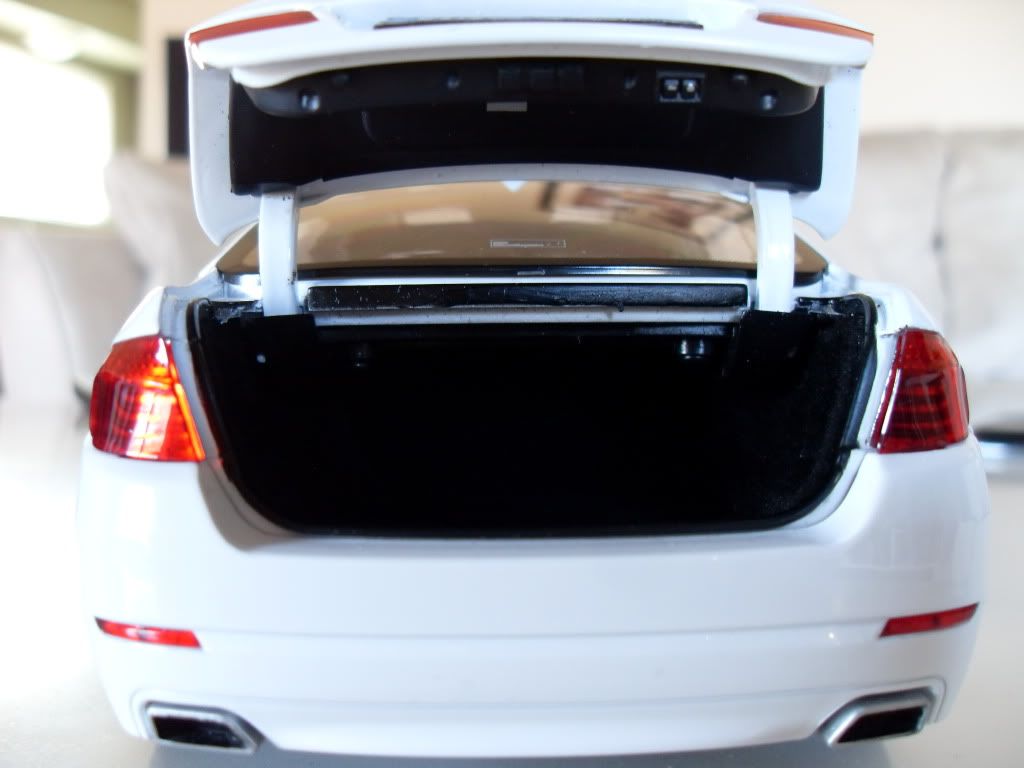 Some shots with E60 5-series....
Compared to the new F10, the E60 actually looks much more agressive (OK, this one is an M5) and BMW really dials back the styling on the F10. But I think the F10 will age better than the E60. What do you guys / gals think?