Stevie gets a kill sticker and Jeff (MP) gets a huge thank you for relaying this model to me from the US. :happy :happy Were it not for the 30% discount, there's no way I would have gotten this. It's made by Spark Model who is venturing more & more into the 1:24. I've been longing for this car for a while and finally found a place that sold it for a decent discount. This livery is by far my favourite amongst the various DBR9 liveries. The thing I like most about it is that it wears no "lipstick". :lol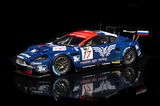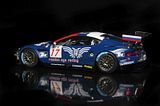 Overall, the model is very well done. The stance of the car looks pretty accurate and the proportions are bang on. Here are two photos from Russian Age Racing's website to compare the model against.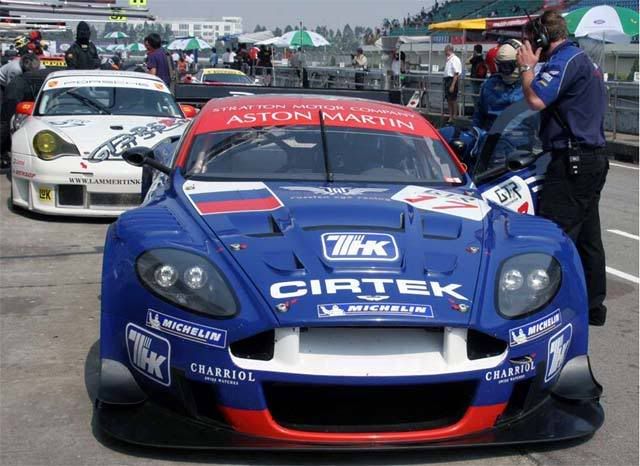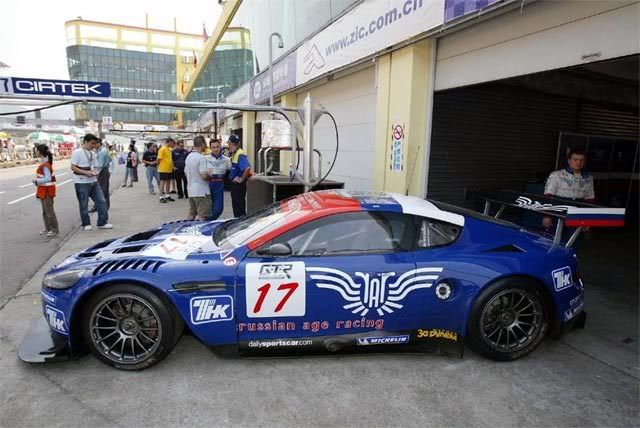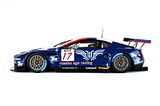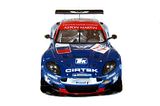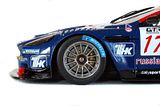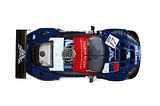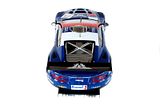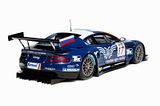 Paint/Logos
The paint is very well done and has a nice shine to it. On the surface of the car, I had to really scruntinize it closely to figure out if it used tampo prints or decals with clearcoating. It wasn't until I discovered a slight tear on the vertical end-piece of the spoiler that I realized the car uses decals. That being said, the decals are very thin and you can barely see the edges.
The hood and all its openings do look very good. The edges all look crisp and the paint doesn't look it was laid on too thick. The small details like tow-rings in the front & back appear to be proportional. The aerial on the rooftop and rear deck are also proportional to the car which makes the who finish of the car look very good.
Wheels/Brakes
The wheels are good to the point where you can even see the finely molded wheelnuts. When I removed the model from the base, I discovered the tires were a bit flatspotted. I think perhaps the model had been screwed on to the base a bit too tight, or the rubber is not quite dense enough to prevent the flatspotting. The Michelin logo in the blue rectangle appears to be a bit too tall. When you look closely, you can see the brake calipers with "Brembo" stamped on it. In addition, the brake disks look pretty realistic.
Rear Spoiler
Comparing it with a couple photos, it does look like it is pitched upwards just a bit too much. The uprights that support the wing is made very well though.
Other Details
Interestingly, the windshield is a thin laminate of some sort of material (almost like acetate). It's a bit sunken in so the windshield wiper doesn't quite touch it snugly. The rear diffuser looks alright from a distance but personally, I think it could be finished a little bit better.