Discussion Starter
·
#1
·
Along with my 575 GTC, I got this little number today. Since I saw the Audi Le Mans Quattro concept car I wanted a model of it and the R8 model is the closest (and very close at that) thing I'll get to it.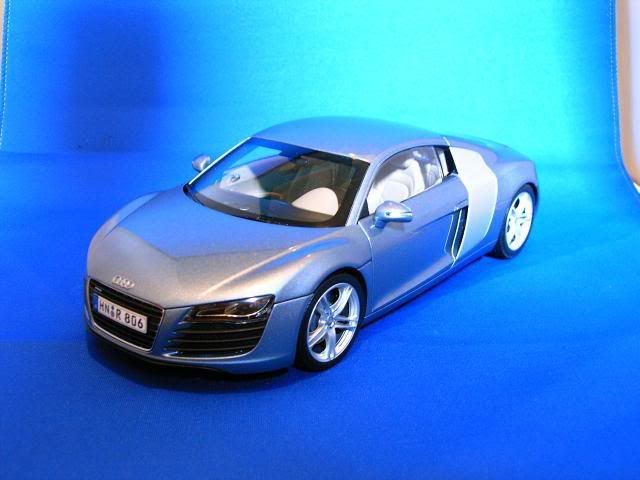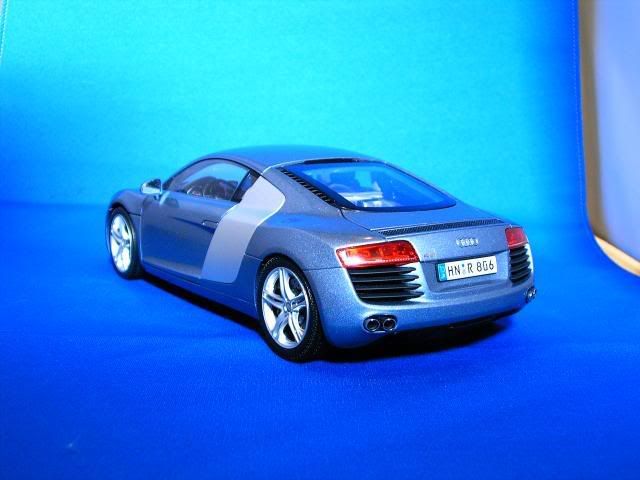 The quality and detail are comparable to that of the recent BMW models so if you decide to buy it, you'll be getting a very good model. I like how theres a little switch that lifts up the engine cover slightly so it's easier to lift it up altogether with the little implement provided. However there are a few concerns about the model, you should be aware of.
Pros
Virtually faultless metallic paint, metal flakes are tiny
Mesh grilles
Interior detail is very sharp
Tiny details improve the model generally such as the switch that lifts the rear spoiler
Wheels and brakes are very well rendered
Cons
Though it looks nice, the engine detail doesn't look as complete as that of other recent Kyosho models
Some QC issues with glue application
The brake discs are almost "too realistic" they (or at least partly) are made from steel and you can tell this by a slight amount of rust on them but some sort of lubricant is on them, presumably to retard the rusting.
This is the first Audi road car model I've bought and of course, I'm very happy with and hopefully I'll get an RS4 later this year though its sister car (my AUTOart Lamborghini Gallardo) can keep it company for now. :giggle
I think that on the whole, Kyosho did a very good job making this model and I'm sure it'd make a good addition to your collection too, especially if you like something a little different in it.