Finally took the time out to write up a brand new review. sorry for the downtime, i was too busy with work and playing around with the E30.
Anyway, hope u guys take the time to have a look-see look-see.
A short writeup on the AUTOart BMW 2002L. One of my all time. fav. cars.
here's the URL,
http://louiscars.com/2005/10/02/autoart-118-bmw-2002l/
or click on the images below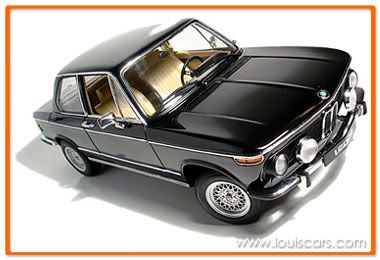 Review added to the DX Model Review Database on 18-NOV-2005