Discussion Starter
·
#1
·
This model has been finished for a while but I've put off taking photos until now. You may remember this car from before, and that's because it used to only have 22" Maybach wheels and AMG exhaust. Now, it has a full resin Brabus transkit that consists of the front and rear bumpers, fog lights, and the AMG exhaust has been changed to the Brabus style. The grille has also gotten a matte black treatment.
You've also probably seen something similar because this kit is from Diecastcustoms-NRW himself and he made a work in progress thread here:
http://www.diecastxchange.com/forum1/topic/58703-a-thick-ship/
All of the modified parts on these cars are from Michael, and made from resin. The quality is top notch. Michael was able to help me out with the Brabus kit by deleting the license plate holder and painting the kit black for me. All I had to do was swap it in once it arrived. I really love how this model looks now, even more than before.
Here's the original model with its friends:
http://www.diecastxchange.com/forum1/topic/61251-4-custom-norev-mercedes-benz-sonderklasses/
I'll just like a few photos of the old one style.
Before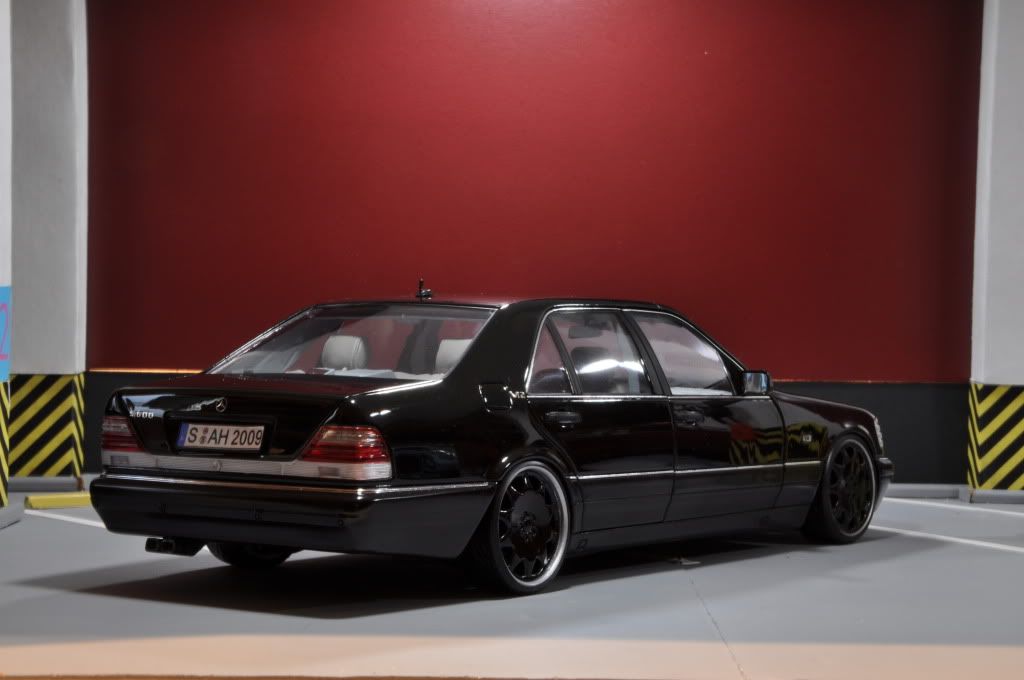 Here's how it looks now with its friends. The friends also got thicker tires than before.
After: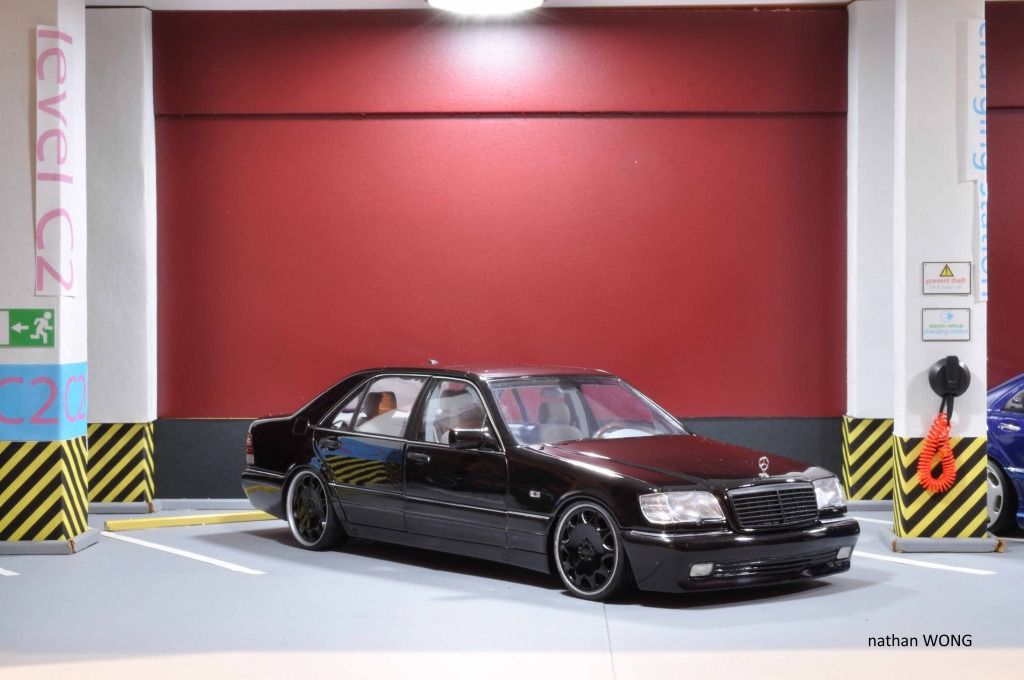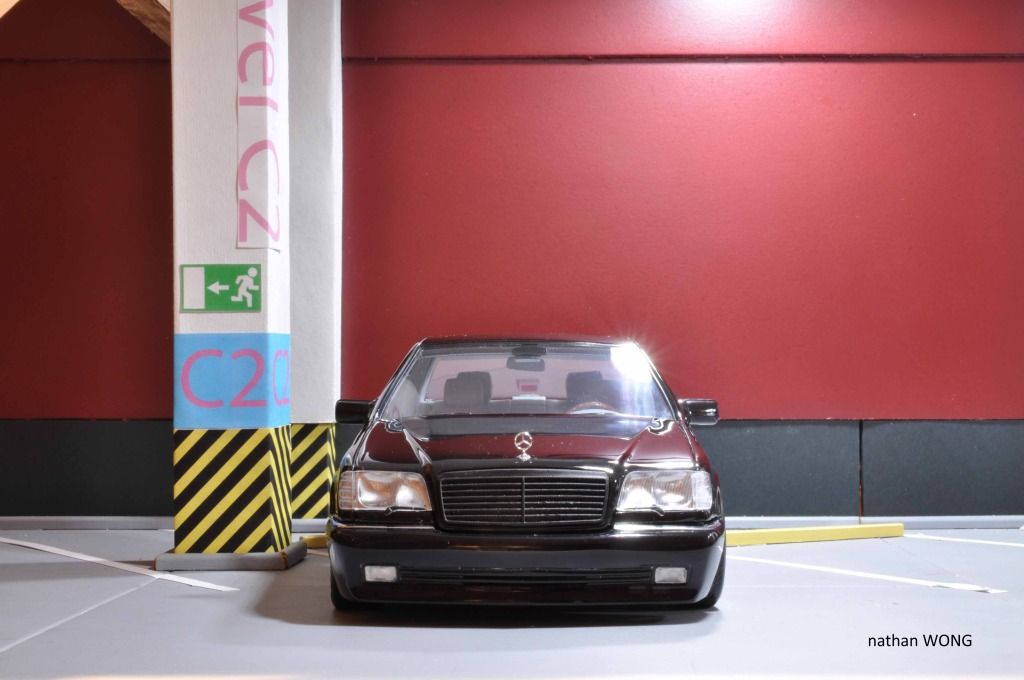 560SEL with Baroque Bundt Wheels.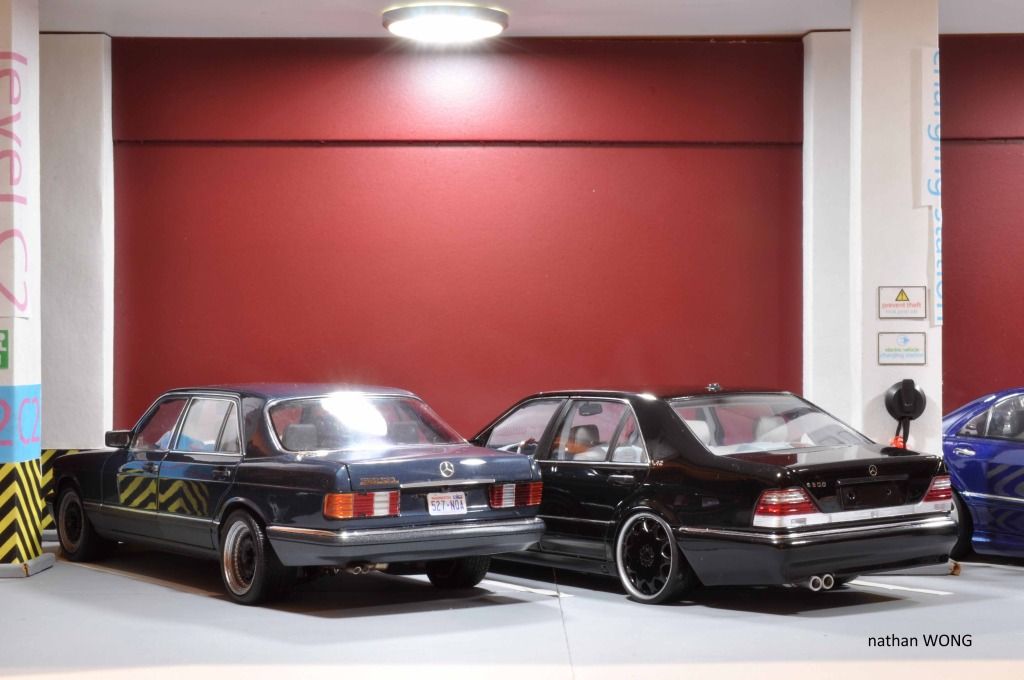 S320 with AMG multi piece wheels, S600 grille, AMG exhaust.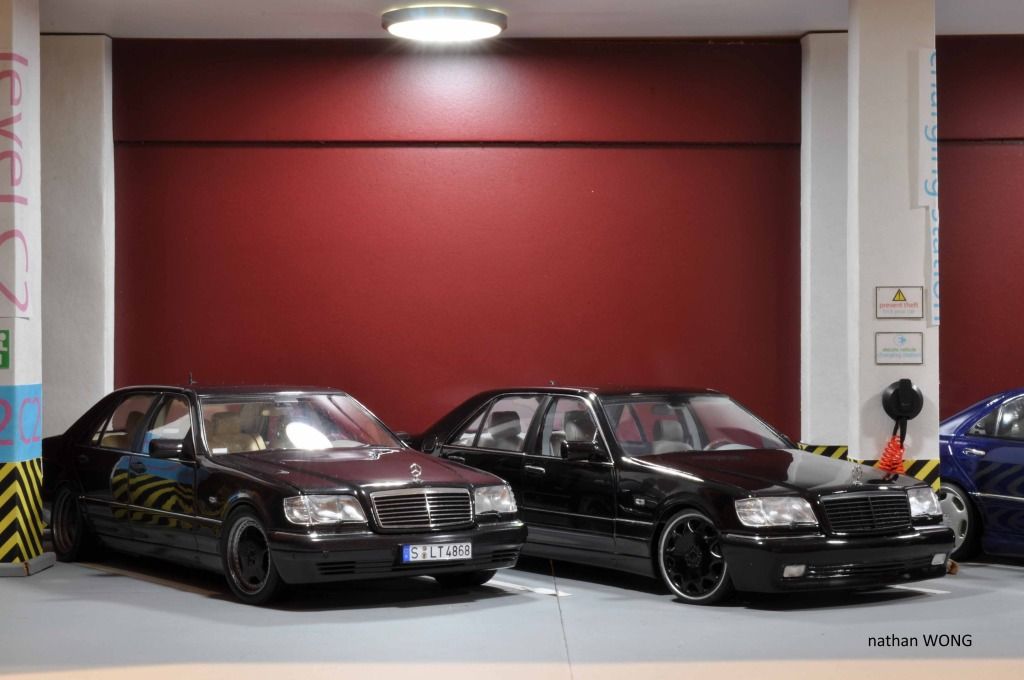 S500 with AMG Monobock wheels and AMG exhaust.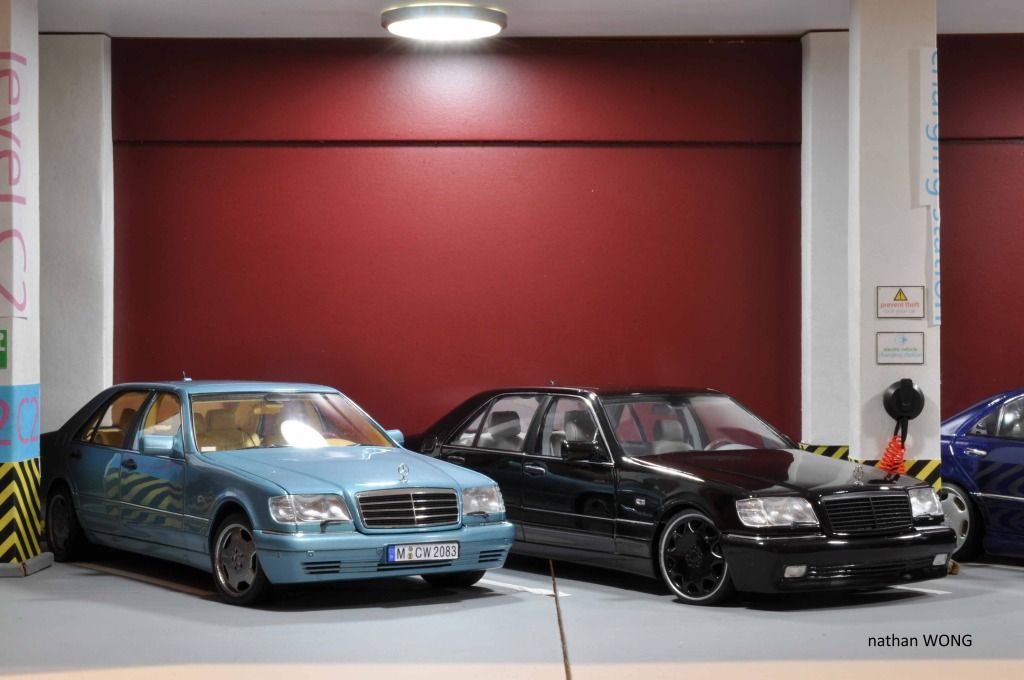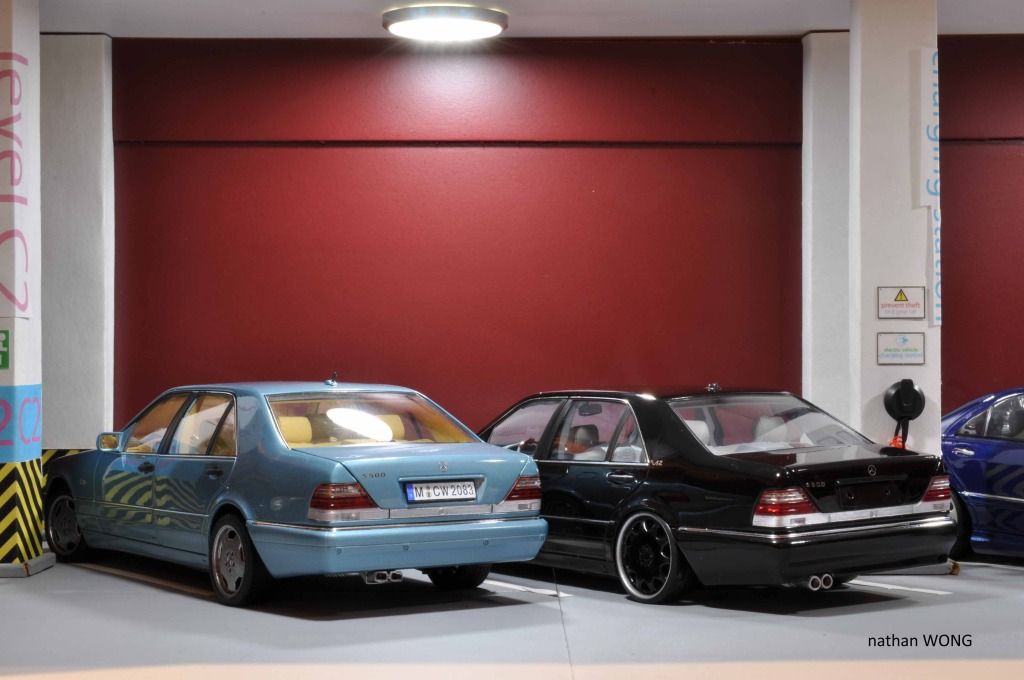 This is a new one. S500 with sport package, S55 quad exhaust, Carlsson multi piece wheels, Big Brake Kit with red calipers (resin).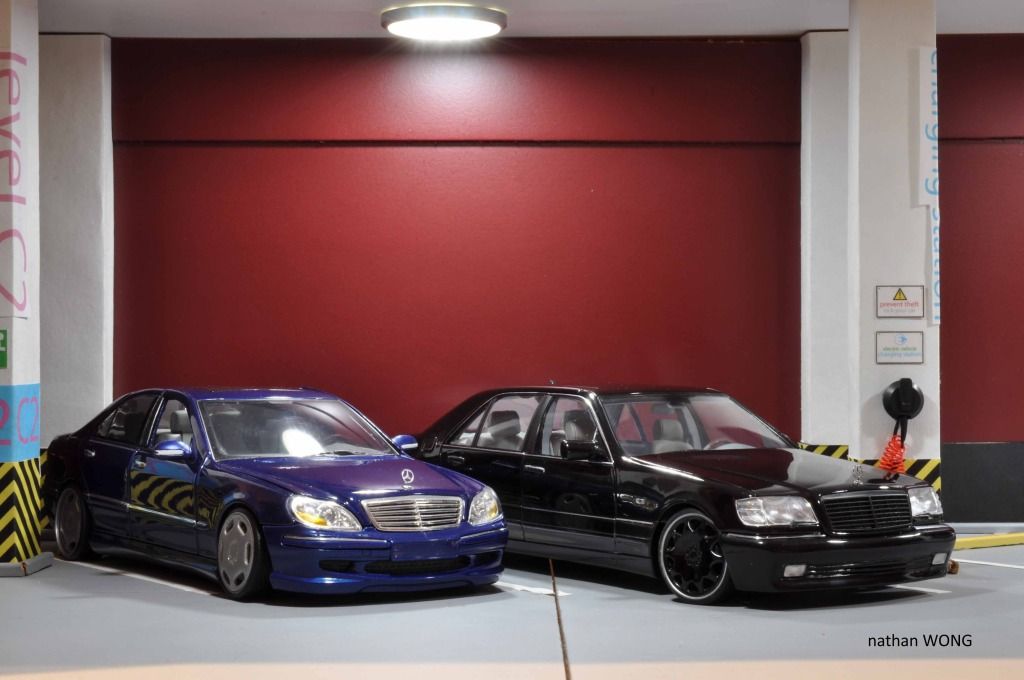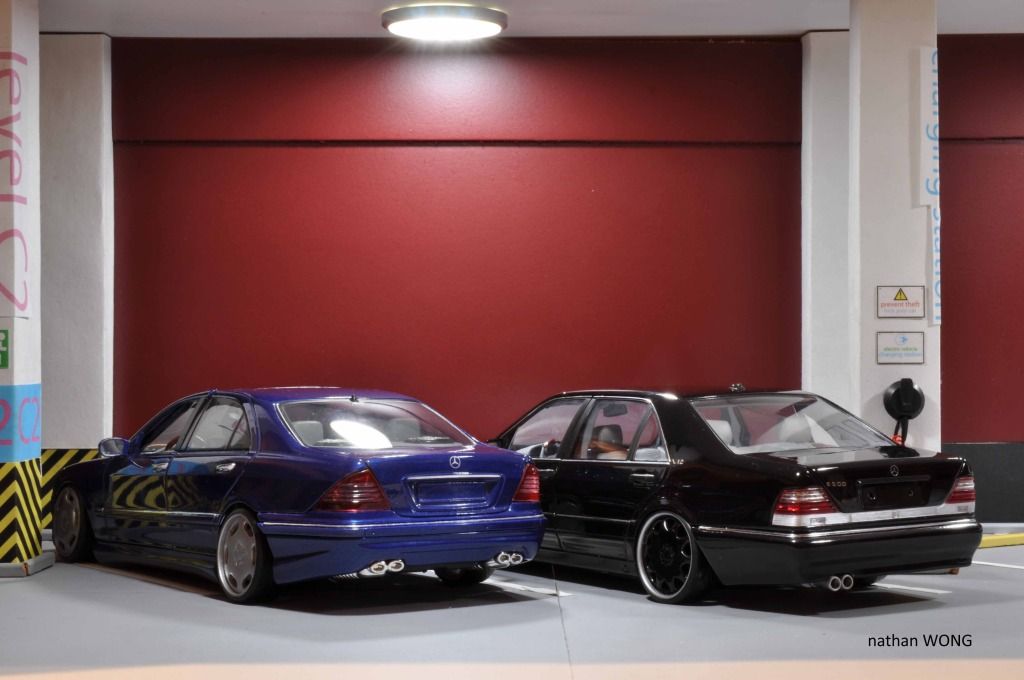 CL500 Lorinser.
IMG]http://i286.photobucket.com/albums/ll81/xxgenericsnxx/Mercedes-Benz/S-Class/W140/DSC_0130-1.jpg[/IMG]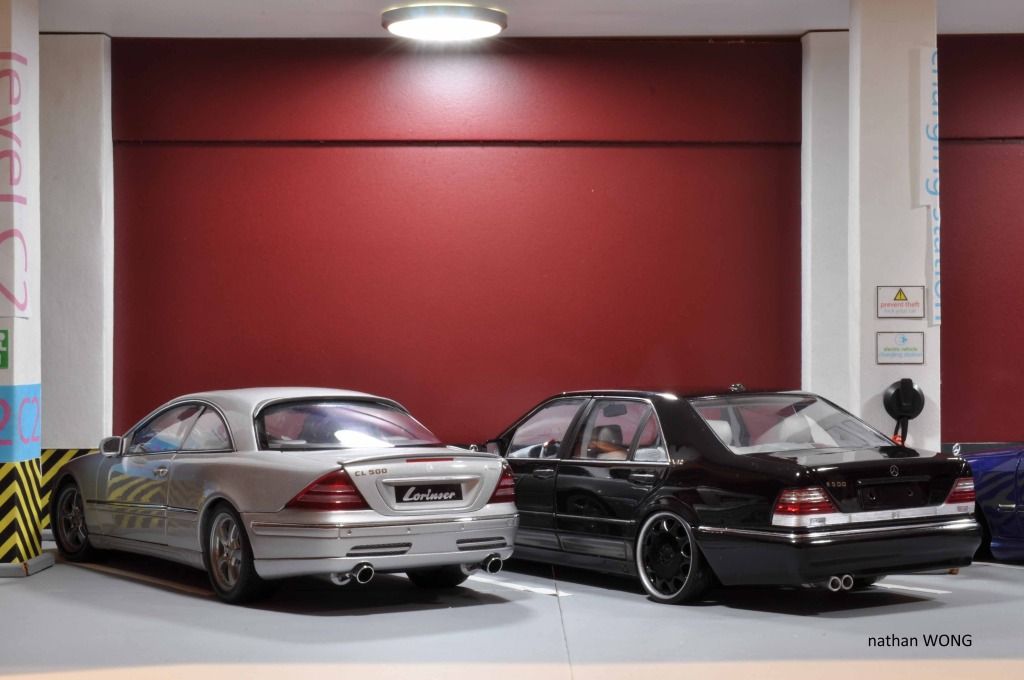 The 560SEL, S320, S500, and S600 are based on Norevs. The S500 is a Maisto Playerz. The CL500 Lorinser is Autoart.