Hello,
This is my latest 1:18 arrival. Its a charming model and has alot of character, even though it is far from perfect. The suspension works, and makes the car feel very softly sprung like the 1:1.
However, there are several negative points. These are: attachment stubbs that are visable in front lights, panel fit is poor and the chrome looks really cheap. Its certainly no Kyosho.
The gold paint looks fantastic and as i'm such a huge fan of the 1:1 I'm prepared to overlook the problems especially as it was only 30 Euros too.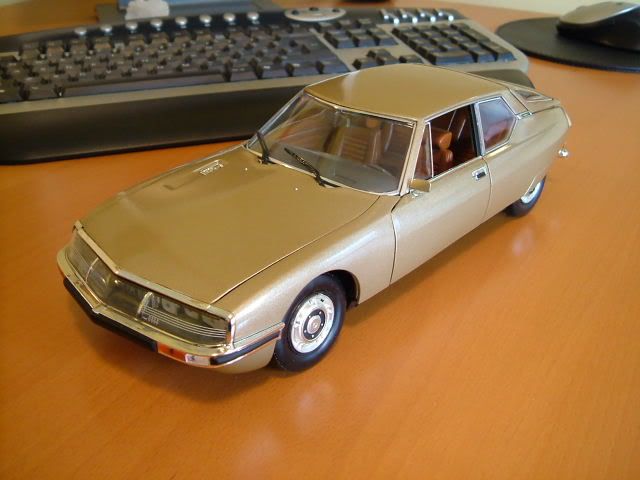 The rest of the pics are no larger than 80K.
Interior
Engine
Trunk/boot
Autoart style box
:cheers