NEWS AND UPDATES
Classic Carlectables is a wholly owned Australian company dedicated to the production of affordable and collectible Australian diecast scale model cars.
Classic Carlectables are unique in having their own in-house design and development department with qualified designers and engineers who are also diecast collectors themselves. Classic Carlectables are dedicated to producing the most highly detailed and authentic Australian model cars of the past and present era.
All items are produced in limited quantities with numbered certificates of authenticity.
2019 July - September Announcements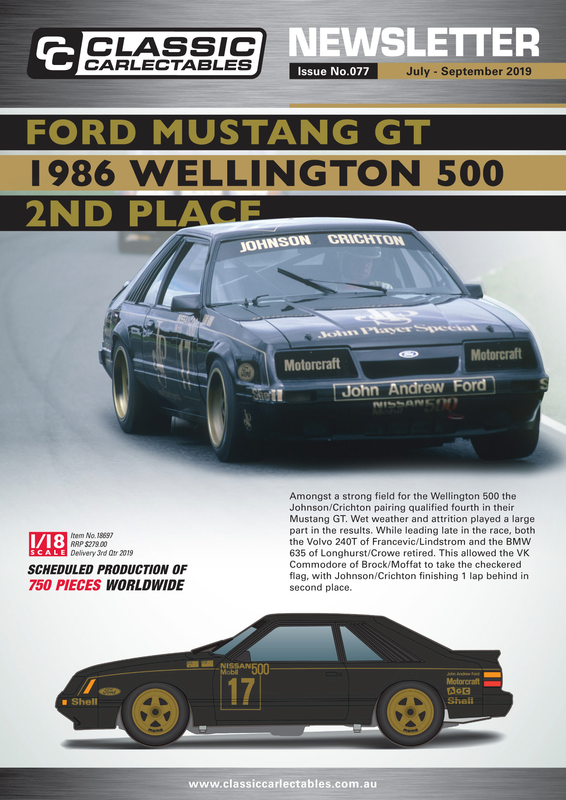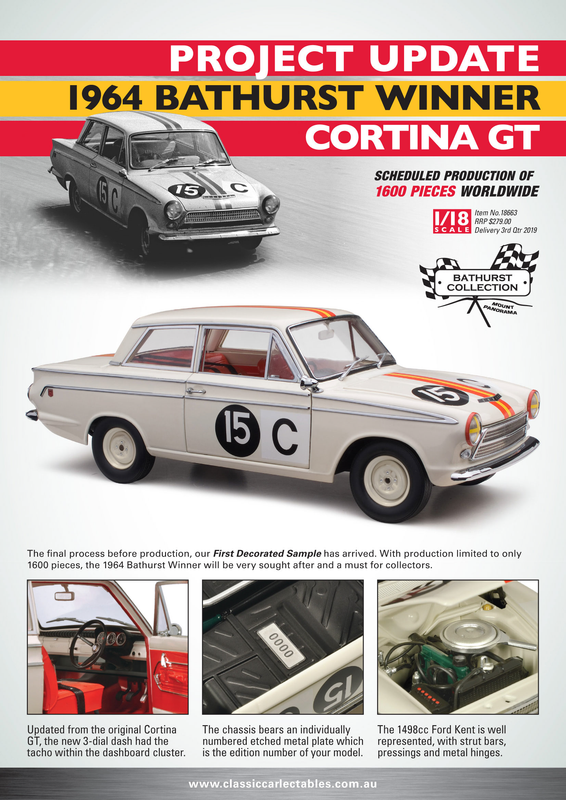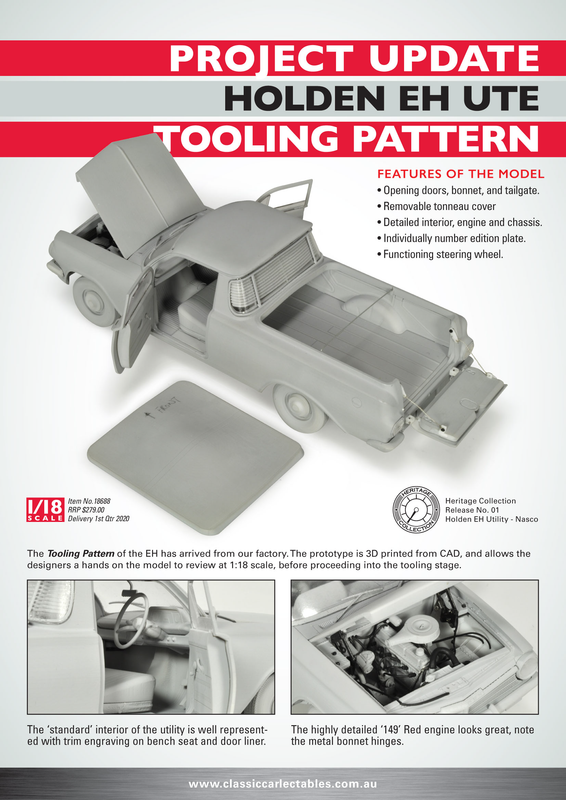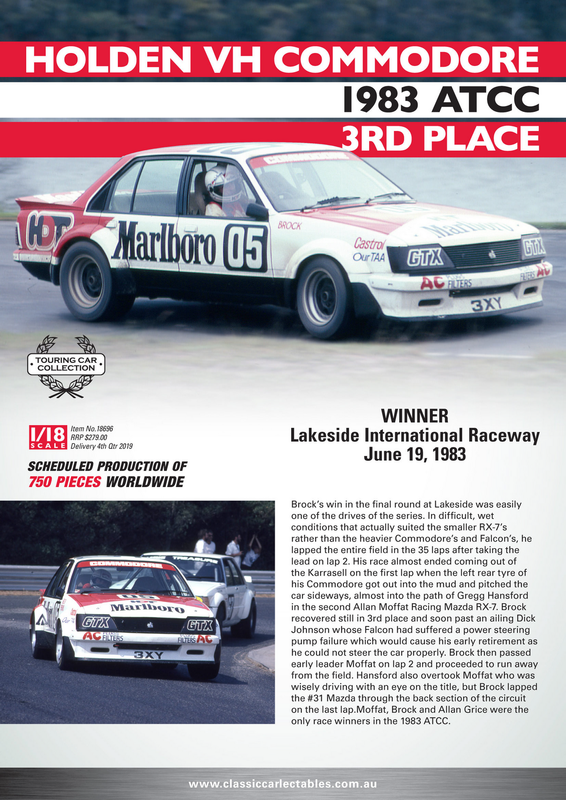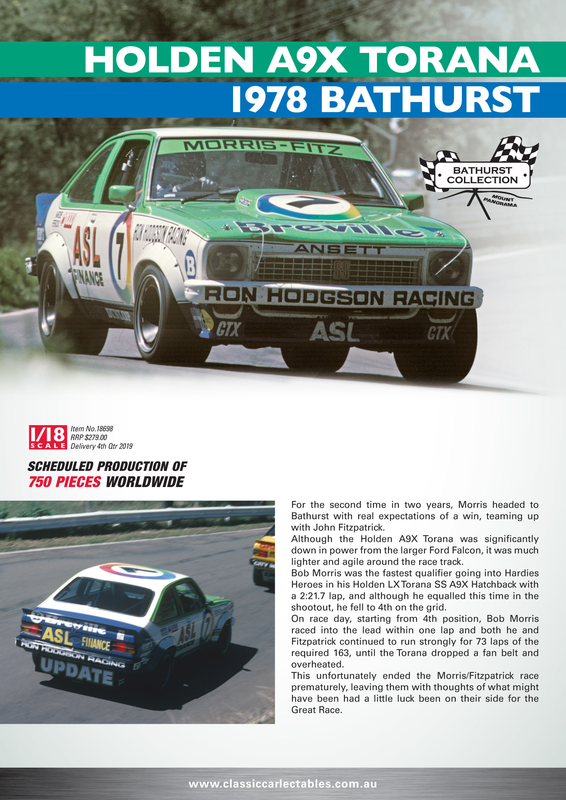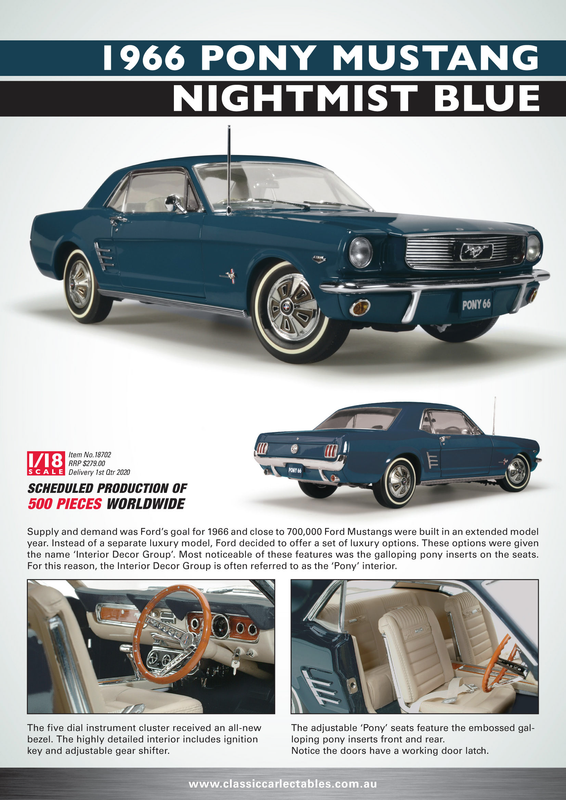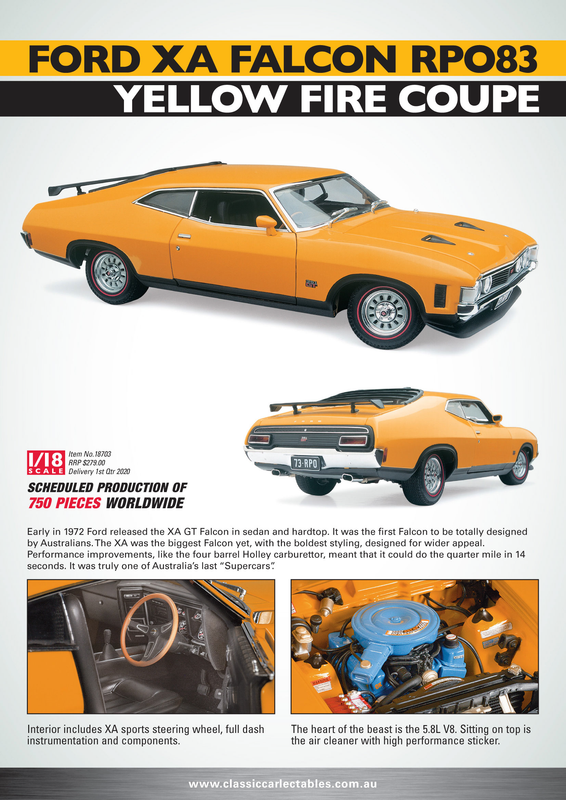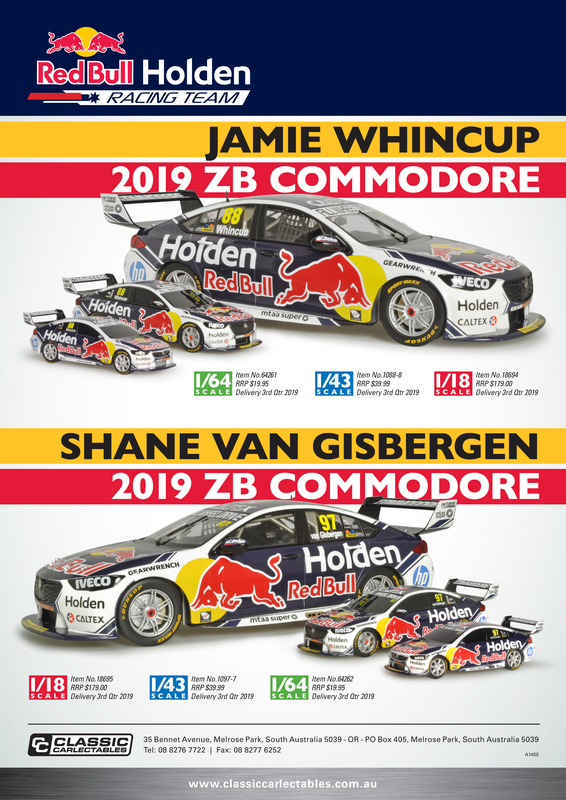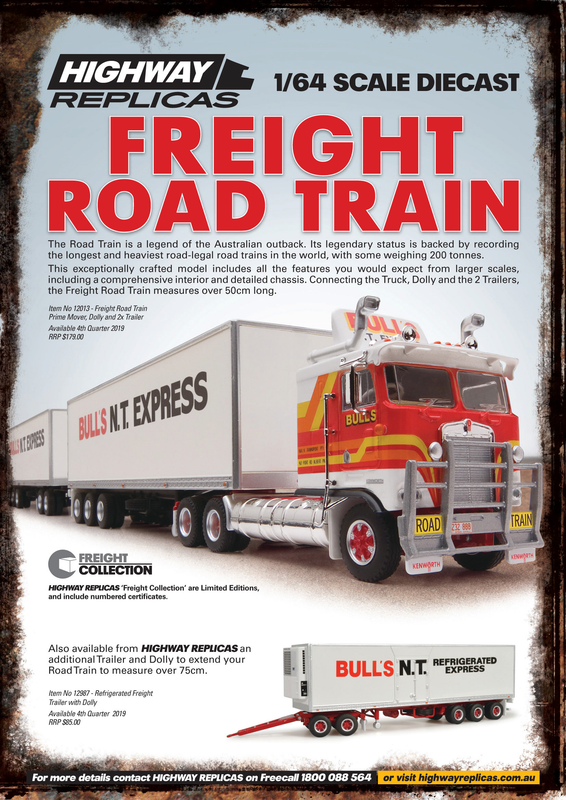 Classic Carlectables usually announce future releases on a quarterly basis. There are some interesting stuffs scheduled for Q4 2019 and Q1 2020.
I would have liked to add the JPS Mustang but must stick to my No-Racing-Car policy to keep the hobby sustainable.The UH Ute is a development I am closely following but may not add to the collection. The XA Falcon is sure to be a beauty in that color scheme but thankfully I already have the Phase IV sedan.
Only item for me here is the 1966 Mustang which I have placed an order.