Here are some pictures I took this evening. This car by Spark is a real gem! I just wished they hadn't messed up on the drivers' flags.
The actual car did well in qualifying. It placed 3rd on the grid with the team of Jean-Marc Gounon (F)/Christophe Bouchut (F)/Ricardo Zonta (BR). Sadly, it did not get very far in the race due to engine trouble. It retired after 31 laps. Its sister car, the #35 placed 1st on the grid. But it fared even worse during the race as it was forced to pull out also because of engine troubles. It didn't make it past the 19th lap. Autoart makes that in 1:18 and I'll have to find that for my collection one day.
My artsy shot :giggle I took with low-light to accentuate the curvy lines of the LM.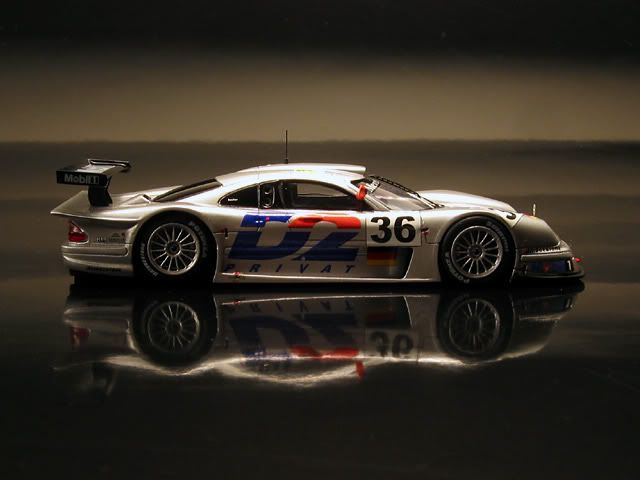 Turned up the light a little to reveal its beauty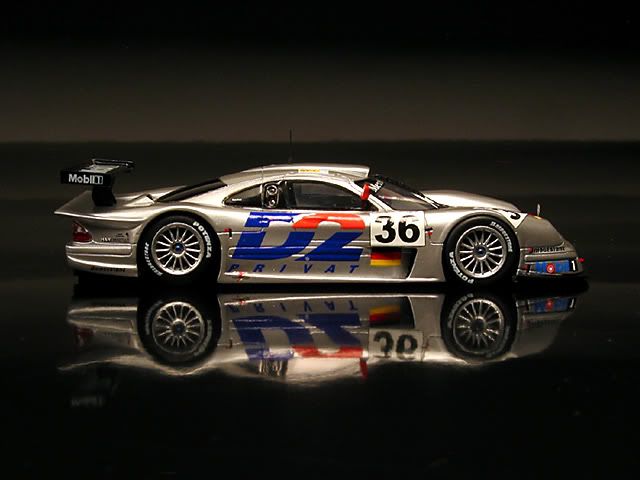 The front grill is awesome!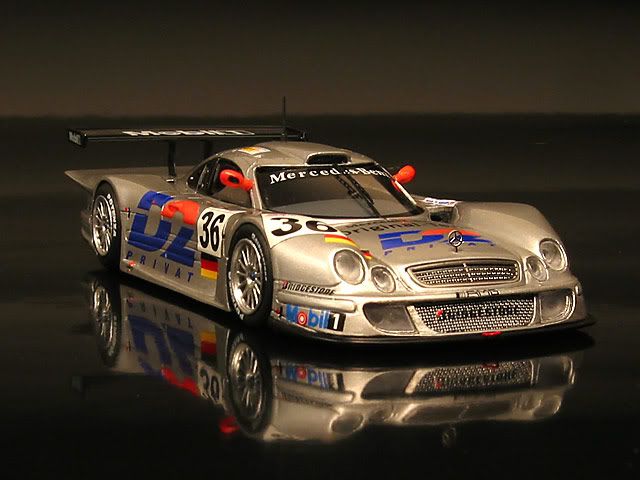 Its rear is very nice too. :giggle Click picture below for 800x600 image