Discussion Starter
·
#1
·
UTL wheels was kind enough to send me a free set of wheels after I submitted pictures of my 1:1 and 1:18 S2000. For this set, I plan on swapping out the wheels on my CSM Evo X with UTL's Volk Racing LE37 wheels. The LE37s are the same as the TE37's only with a polished lip. The inner part of the wheel will be bronze. I also plan on adding some, but not all, of the Ralliart decals that I bought off eBay seen here...
http://www.ebay.com/...984.m1497.l2649
I already have the wheels off the car and this one was a little odd. The back wheels took a good bit of force to get off but nothing crazy. The front driver's side wheel took almost no force, almost came off on its own. The front passenger side wheel is another story. My fingers still hurt trying to get that SOB off. It took me more time to get that wheel off than the other three wheels combined. I thought I was going to break something. But fortunately I didn't and the brake calipers and rotors were unscathed.
Real LE37 wheels...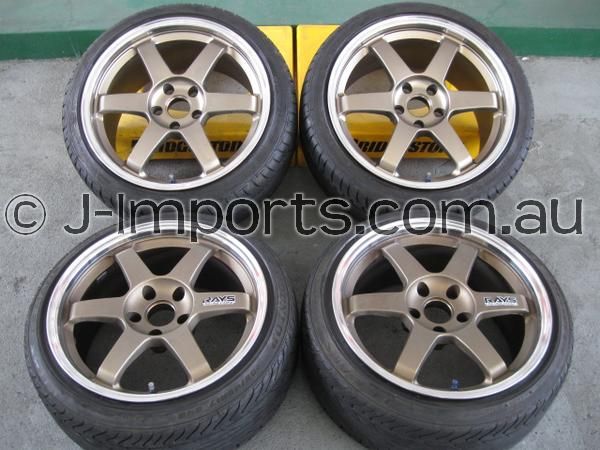 The EVO before surgery...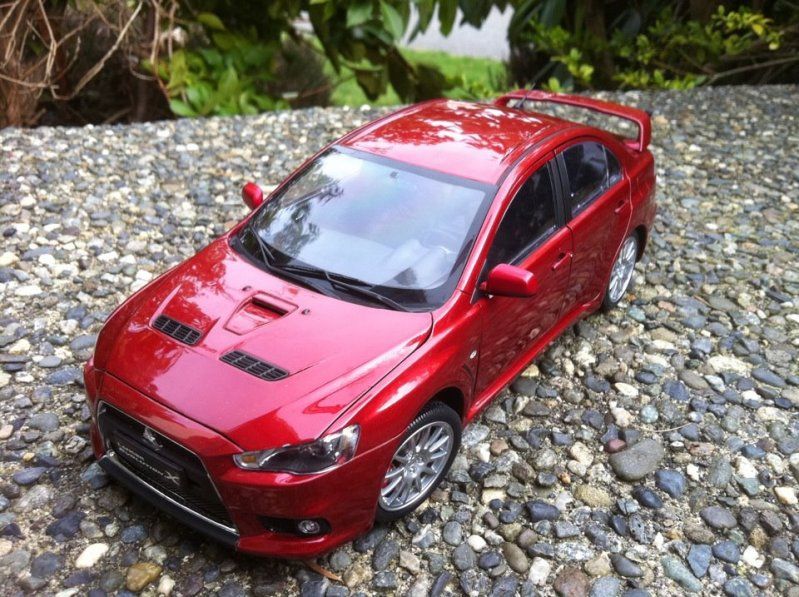 Wheels removed...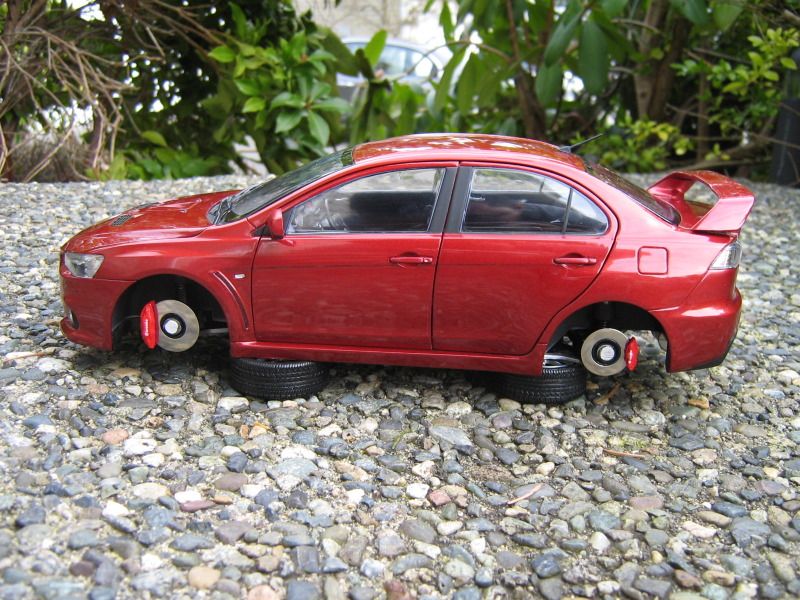 Getting an idea of what it will look like. At first glance, it doesn't look like much trimming will be involved.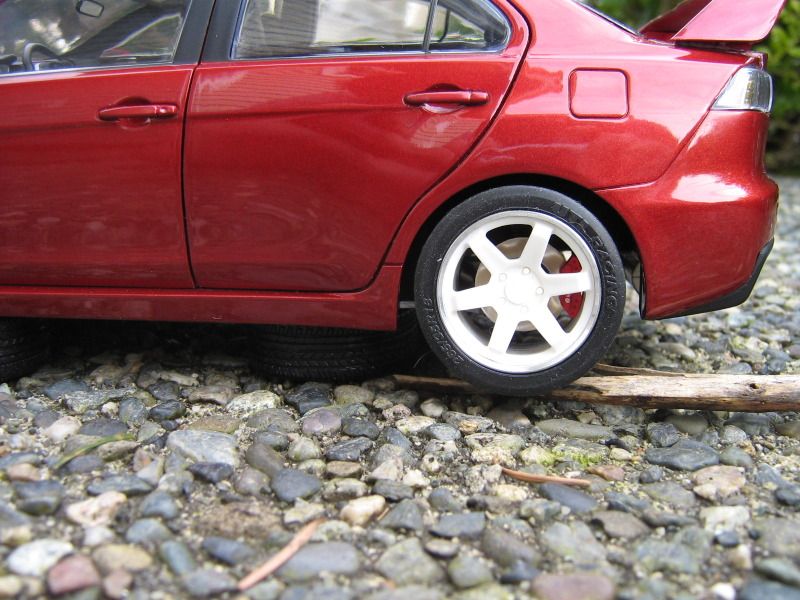 A couple more shots including the paint I will use.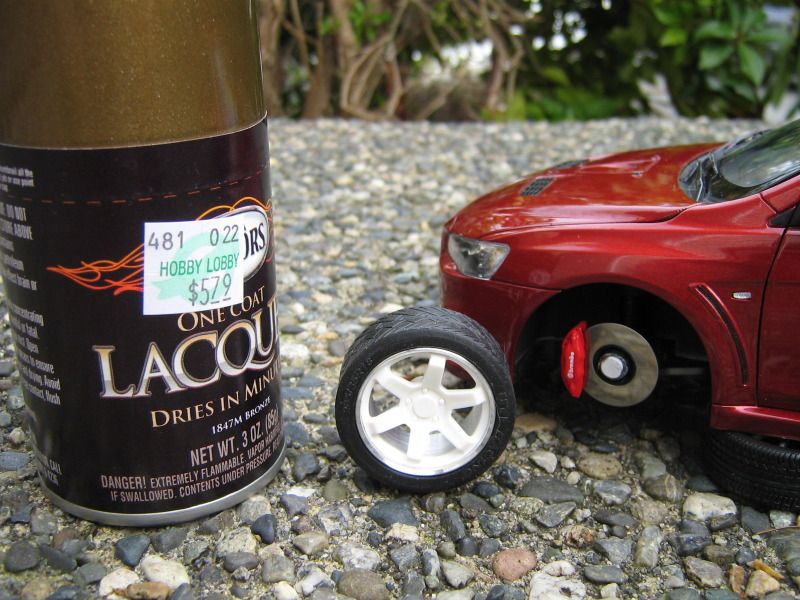 I'll post pics as the project progresses.