I had my 1/18 crazy eyes on this monster gone civilian vehicle, for quite a while before finally getting a hold of one at a sale. Purchased it for 80 USD.
The first thing that strikes you (besides the pretty box it comes in) is the lush and very well applied paint and the amazing job Exoto did re-creating the exterior of this huge cool vehicle. The stance of the 1:1 is very well represented in my humble opinion and the overall look & feel is very convincing. One of the most admirable things about the model is the fact that Exoto chose to put some extra incredible detail into the undercarriage of all places to make an extra effort. Truth be told, i'd have rather seen some more detailing gone in to the interior. That aside - the undercarriage is a beautiful sight indeed.
Diecast pro's & con's:
Pro's:
Incredible paint-job
Nicely detailed exterior
Model scale accuracy
Very well detailed undercarriage
Nicely detailed engine
Working suspension
All-opening doors
A nice heavy overall well-crafted feel to it
Con's:
Sub-standard interior detail (stickers representing stereo, plastic seats and no carpeting etc)
Wheels have a nasty plastic feel to them due to choice of color (to light-colored therefor looks toyish)
All the con's aside, this is one awesome model and would hold a proud spot on any collectors shelf.
I will be taking more photos of this model and upload them to the website as soon as i get my stationary comp back.
Quick shots: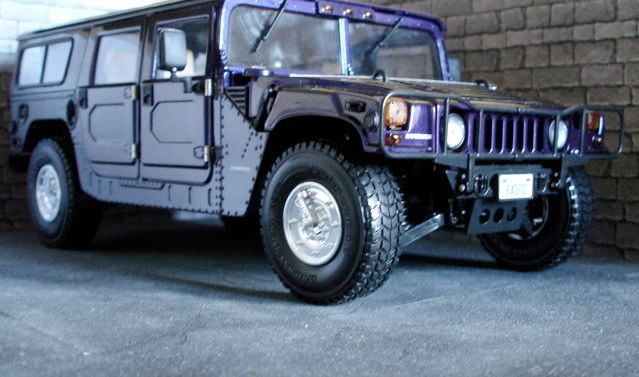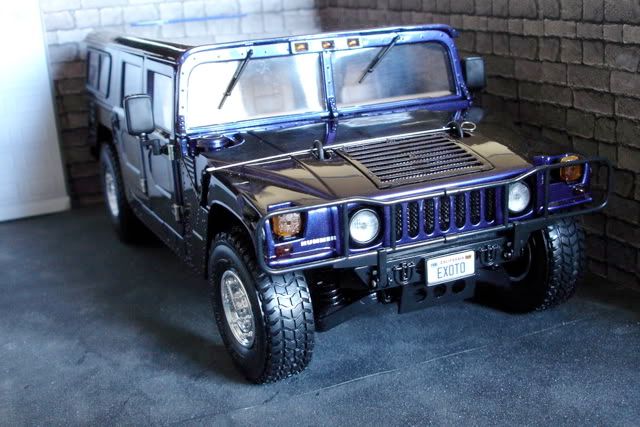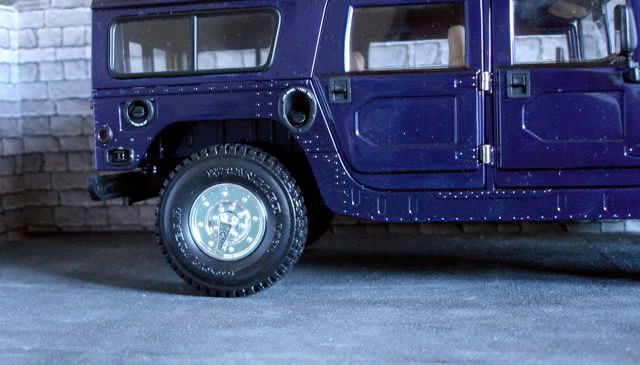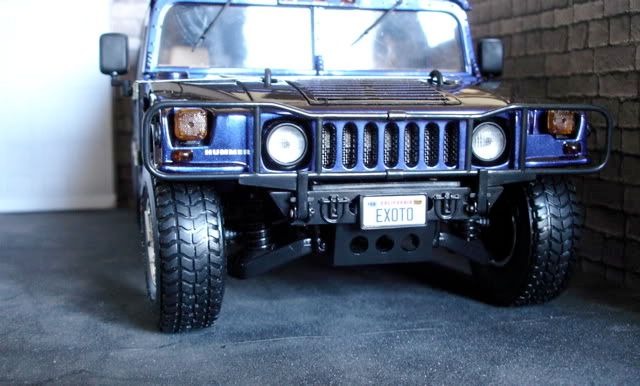 Thanks for looking,
/Rich