Discussion Starter
·
#1
·
Once again, I find myself acquiring another non-race winner. :giggle In fact, this 2002 Le Mans hopeful did not even finish the race. But since I have precious few race-liveried Ferraris, this 360 Modena was a must-have for me.
(click for 800x530 image)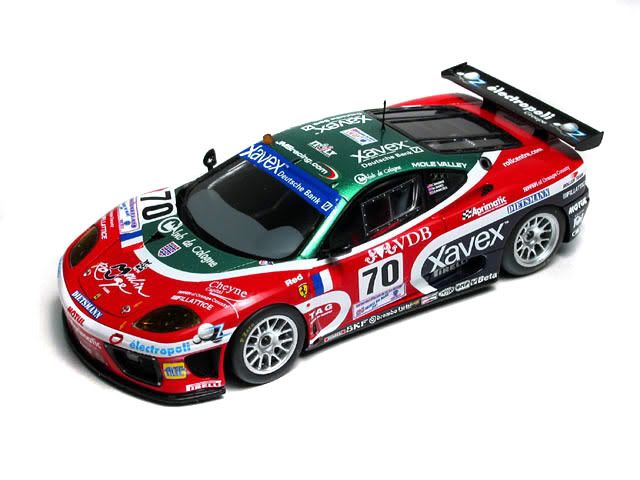 A little about the 1:1 car...
Race: 2002 Le Mans (GT Class)
Team: JMB Racing
Drivers: Cort Wagner (USA)/Sam Hancock (GB)/Martin Short (GB)
Result: Did Not Finish (Accident) - 16 laps
A little about the model...
This little gem is simply incredible. Sadly, these photos don't do it justice. (I just haven't been able to find time while there is sunlight out. And with winter almost here, the hours of daylight is quite short) Anyway, the paint on the car is a sight to behold. The green is incredibly well done as very fine metal flecks give it the fine metallic look. The details are remarkable. One look into the engine compartment and you know what I mean. Considering it's a 1:43, you get an immediate sense of fine workmanship and time spent in getting those details into the model. The wheels and brake disks are top-notch for the scale. The disks are finished so they have a cross-drilled. I believe dots are painted on to achieve that. The car even has brake calipers marked with "Brembo", quite an astounding detail! The wheels are moulded very well as the lip is very even, unlike on some of the Minichamps 1:43 I have.
(click for 800x530 image)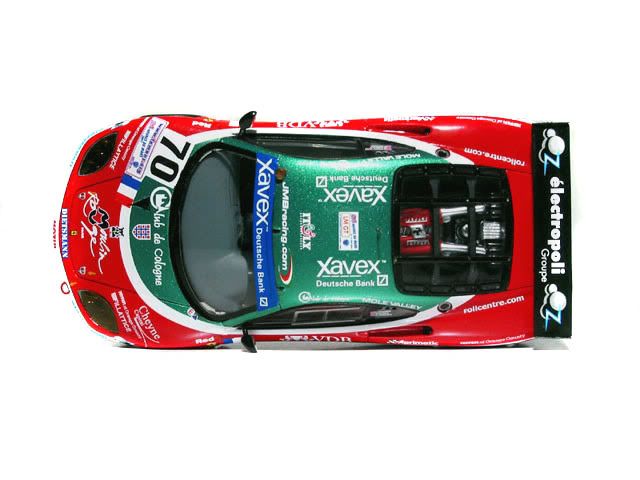 Perhaps the one detail that I found quite striking are the front fog lights. They are actual yellow coloured inserts into the front bodywork of the car. This detail is in stark contrast to the amateurish decals used by Autoart on their 1:18 2003 Le Mans Porsche 911 GT3RS #84 driven by Ickx/Bourdais/Bervillé. Note the side grilles on the front are made of actual mesh also.
(click for 800x530 image)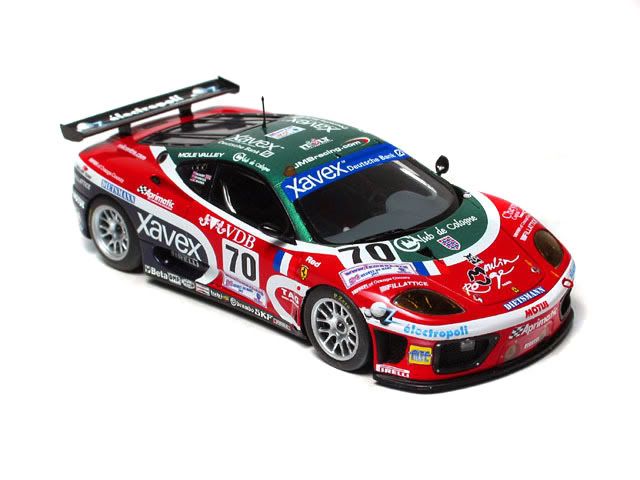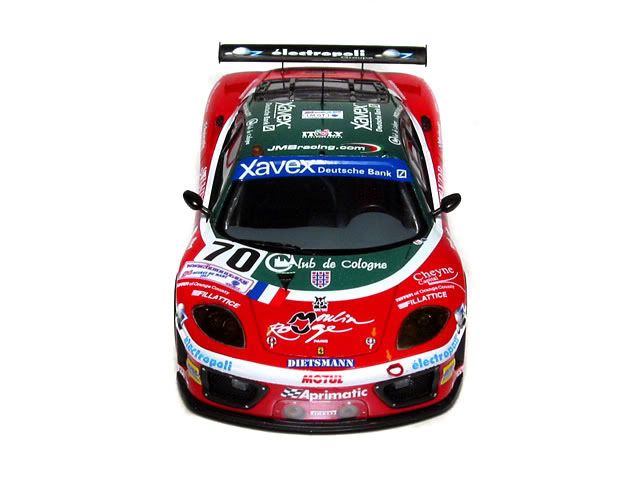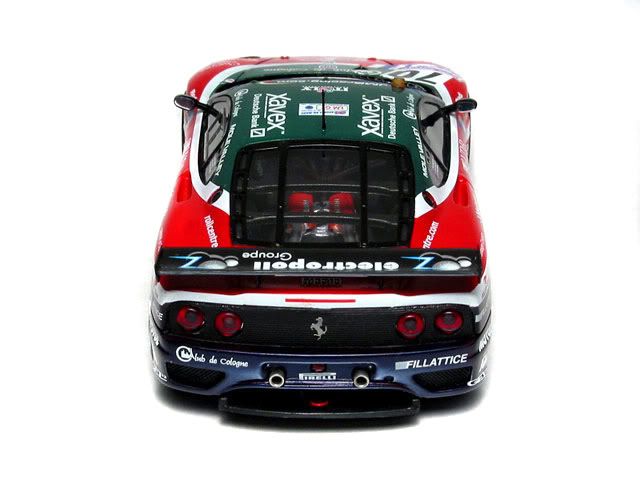 Check out the fine detail of the window slot.