Discussion Starter
·
#1
·
A couple of 2 of the best known Ford's in Europe.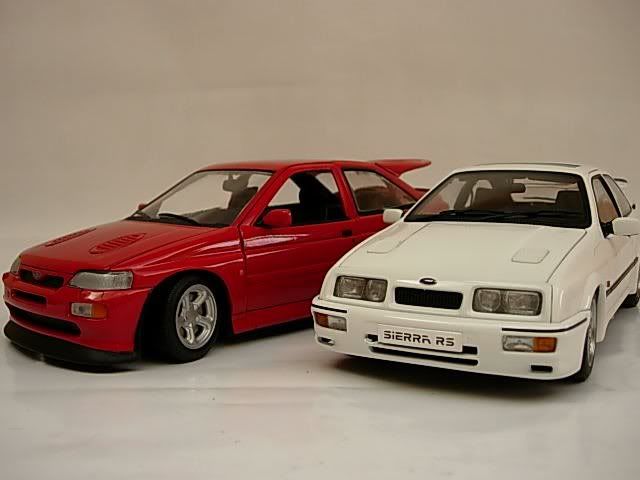 A special version of the Ford Sierra, called the RS Cosworth was produced based on a three-door Sierra with the dashboard from the Merkur XR4Ti. It was designed by Ford's Special Vehicle Engineering (SVE) group and made in Ford's Genk factory in Belgium. It was launched in July 1986 and only 5545 were made. The RS Cosworth used a 204 hp (DIN) 2.0 L DOHC engine with a Garret T3 turbocharger and intercooler.
In 1987, a 224 bhp Sierra Cosworth was sold alongside the 204 hp version. Available in only white, black or Ford's 'Moonstone Blue', the RS500, (only 500 were produced to meet with homologation racing rules) was modified by the Tickford Engineering Company in conjunction with Ford. Revisions included uprated brakes and modified front and rear spoilers (a second smaller rear spoiler was added beneath the large "whale-tail") as well as various engine upgrades including a larger turbocharger. Racing versions of the Cosworth were highly successful in European touring car and rally championships through the late 1980s.
In 1988, a new Cosworth was produced which was based on the Sierra Sapphire saloon. 11,000 were produced until it was replaced in 1990 by a four wheel drive version, the Sierra Sapphire RS Cosworth 4x4, of which 9,250 were built. Its replacement came in the form of the Escort RS Cosworth which appeared in 1992, which used a shortened and developed version of the Sierra platform and running gear but clothed with an Escort-esque bodyshell and the return of the (Much bigger) whale-tail spoiler.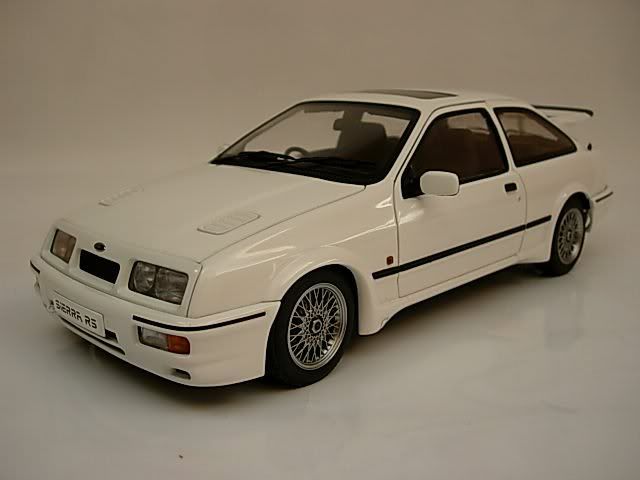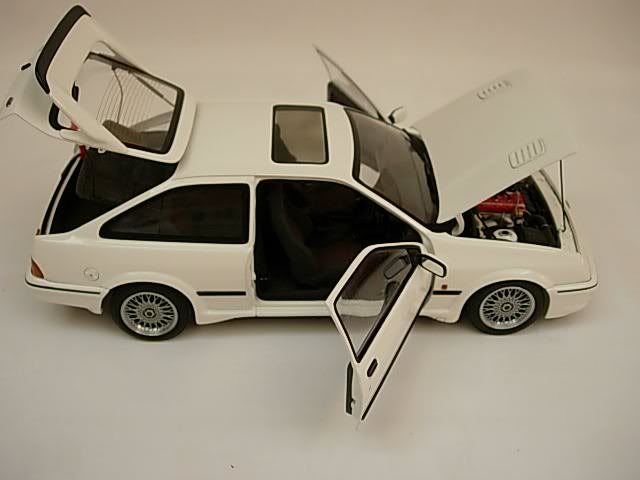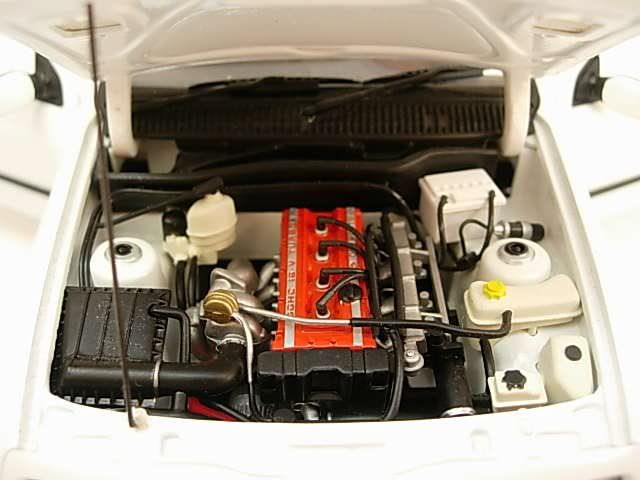 Even comes with a PropRod for the bonnet, which is needed really.