I haven't seen too many of these at all, and was excited when I found this one on ebay for only 13 dollars. It came today, and I love it! It's a lot better than I expected, as far as detail and quality goes. Even the engine and undercarriage looks great.
The only thing I am disappointed with is the 1/21 scale...even though the box says 1/18. I saw several other models for sale at various websites that were labeled as 1/21, and purposly avoided them because I prefer a true 1/18. This one was labeled as 1/18 on ebay AND right on the front of the case, but on the bottom of the truck it says 1/21. I noticed it looked small as soon as I took it out of the packaging. I wouldn't mind, other than I was looking foward to having a photo shoot with all my SVT models.
Other than that, i'm very happy with it. I do plan to do some detailing to it though. I'll for sure be flocking the interior, and probably other minor detailing like decals and such. I want to try to make a bed cover using some extra styrene sheet I have too.
Anyway, here are the pictures I just took. Click thumbnails for full 800x600 images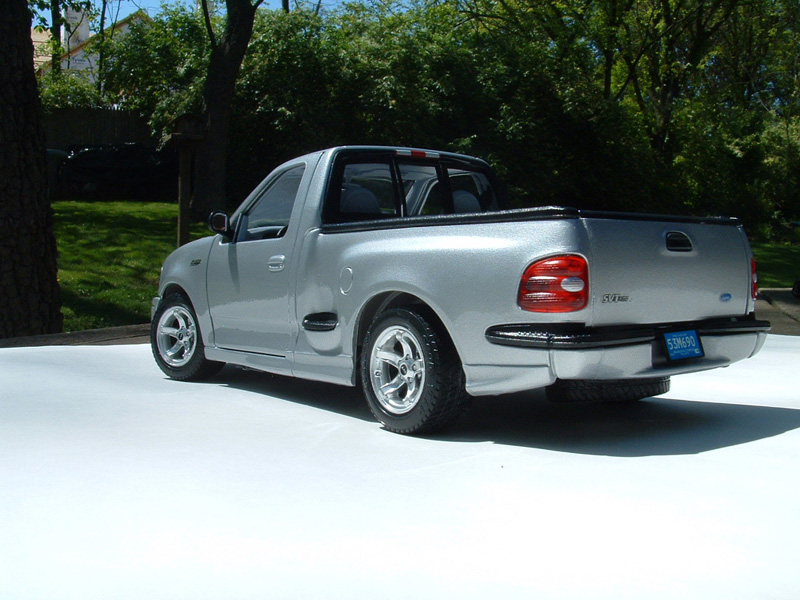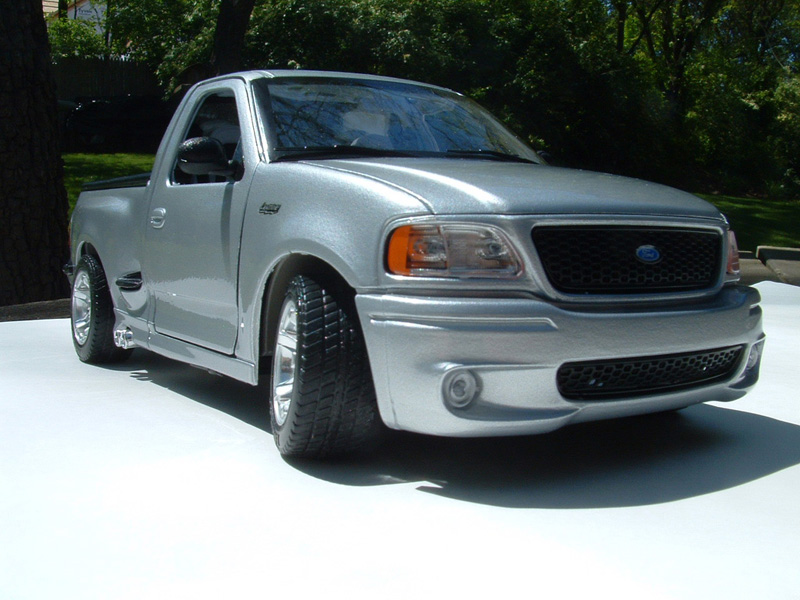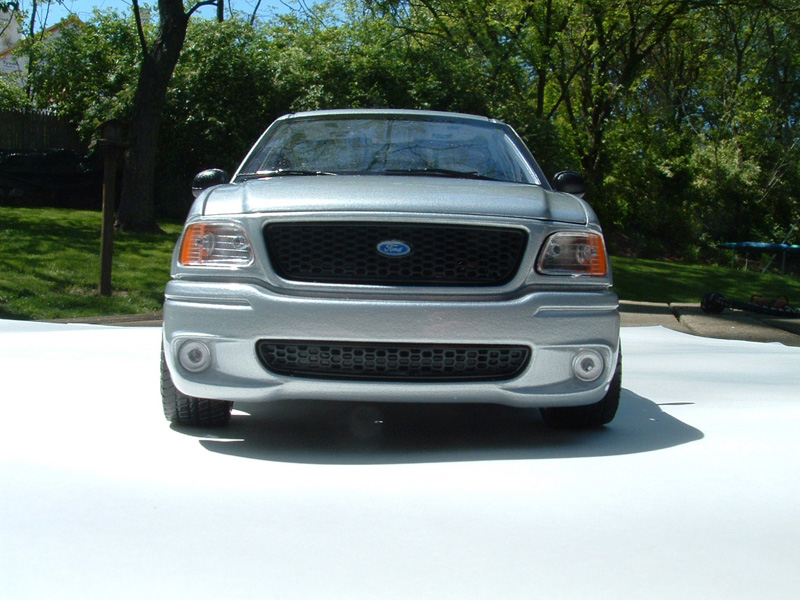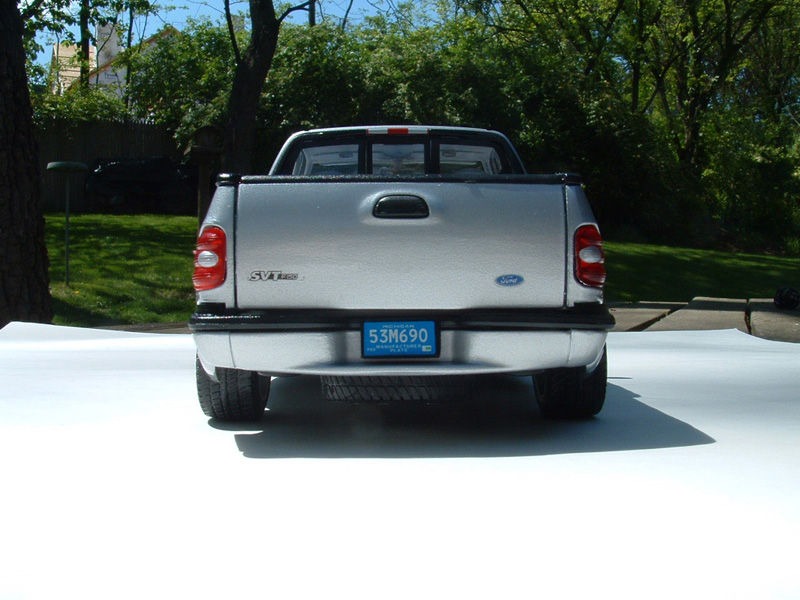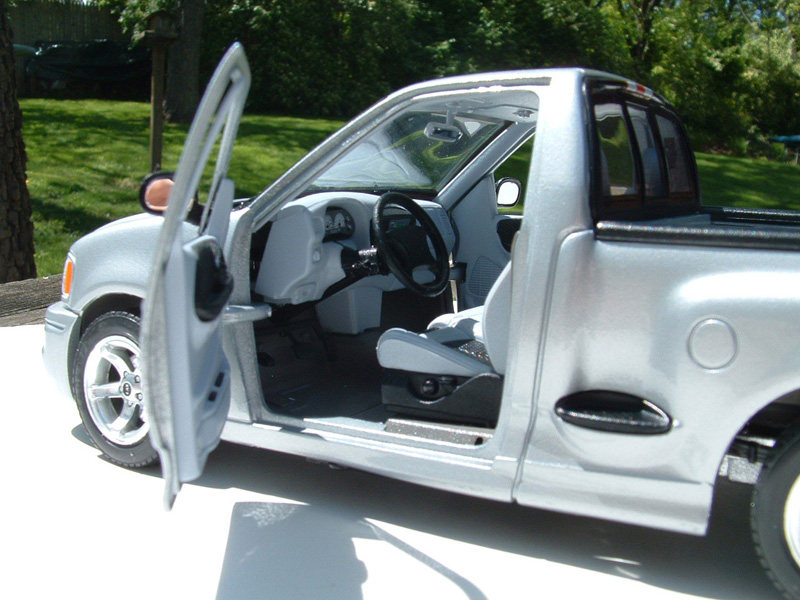 Sorry, I thought using thumbnails would reduce loading times, but it's still loading the full picture.
In the picture of the truck bed, it's hauling a custom made SVT 4 cylinder engine I built for a SVT Focus conversion that i'm working on. It's almost finished, I should have some pictures of that up by the end of this week for anybody whose interested
Thanks!