Discussion Starter
·
#561
·
SO I have not been adding much since the early part of this year, other than the Lancia S4 I showed you guys on the last page. Well that has changed!
With Autoart's commitment to plastic models, I am in no hurry to add them, hell I have not even got the Z06 yet, BUT the good old diecast ones are still right up there with about anything on the market when it comes to satisfying that itch. So I decided to start focusing more on classics and getting models that I passed on earlier. So without further ado I present my three newest adds. Lamborghini Aventador Roadster, Nismo R34 Z tune, and the mighty Porsche 959, all in glorious diecast from Autoart, remember those guys!? LOL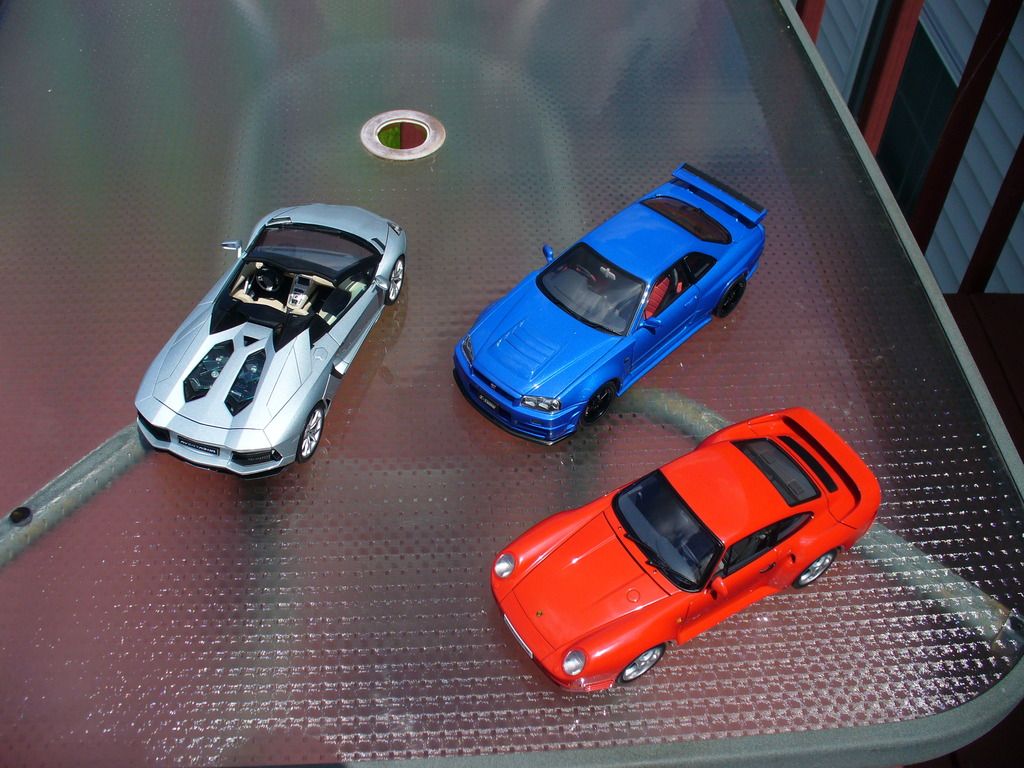 Why did I pick these? Well I think I am about the last person on the planet to get the roadster, I have a coupe and plan to get Kyosho's SV, but man the roadster is just so hot! It is probably the best looking supercar period right now for me, and the color is incredible, perfect for this car, as are the wheels. Simply put, this is one of the best ever autoart models.
The 959 is self explanatory, every collection should have one, but mine already did. However that model, is the Exoto, and I must say, that the Autoart cleans the floor with the Exoto in every way. The exoto is a good model from 15 years ago, the Autoart is a great model. I wanted to get one in Guards red before they disappeared or got stupidly expensive. Mission accomplished! Autoart made this model in diecast, less than 5 years ago and it is perfect. Upon release these were $110 shipped, now you know why I bitch about Autoart plastic model prices. This models is easily superior to my Huracan yet cost significantly less.
Finally the Z tune. Many of you may be surprised to see a JDM car in my collection, I have a few but not many, That is because most of them are lame and underwhelming compared to Italian, German, British and American cars. Therefore they get passed up. Suburu's and Mazda's just are not as exciting as Aston's, Lambo's, and Vettes. But after seeing a Skyline in person a while back I started appreciating that design more. Finally I decided that my collection needed one and I figured, if I am only getting one, why not the best one of the bunch. I had no use for the silver or black, because boring!!! So despite not being offered on the real thing Bayside blue it was, and this makes for quite a nice model. Of course I had to pay a premium for the blue, but I haggled my way to a fair price and Voila!! I faired well pricewise on the other 2, but learned a lesson with the Z tune. Get the good colors early! Usually I do not wait this long to buy models I like, but these three were just to good to leave out there. I am sure there are more diecast Autoart models in my future but how many remains to be seen.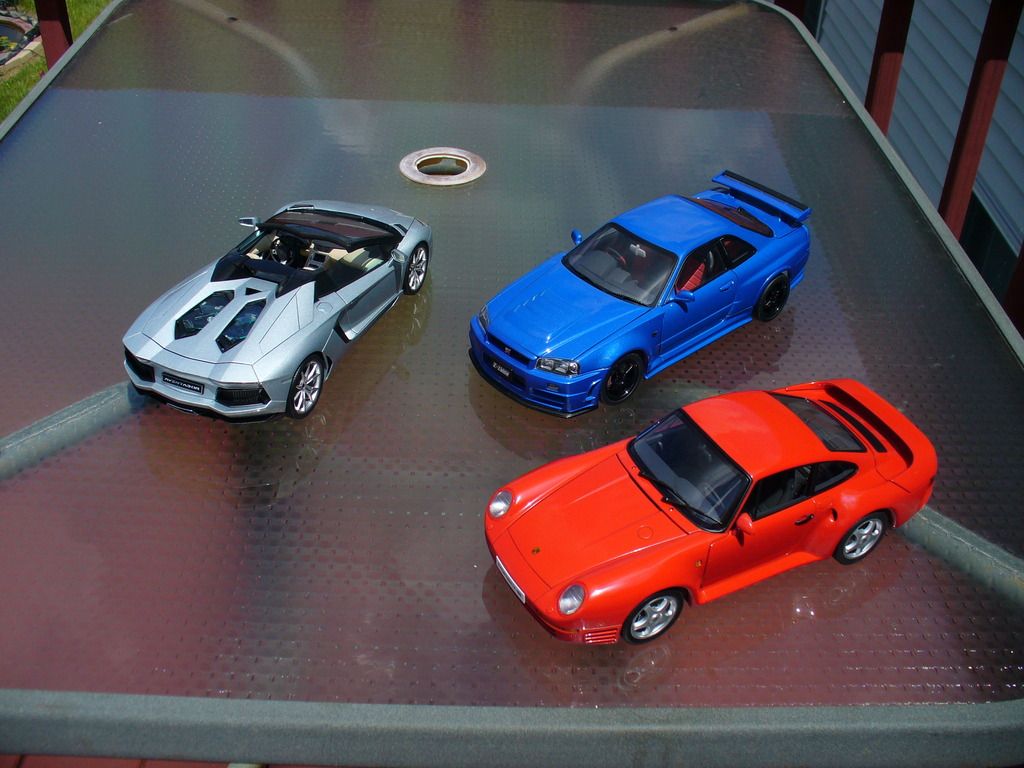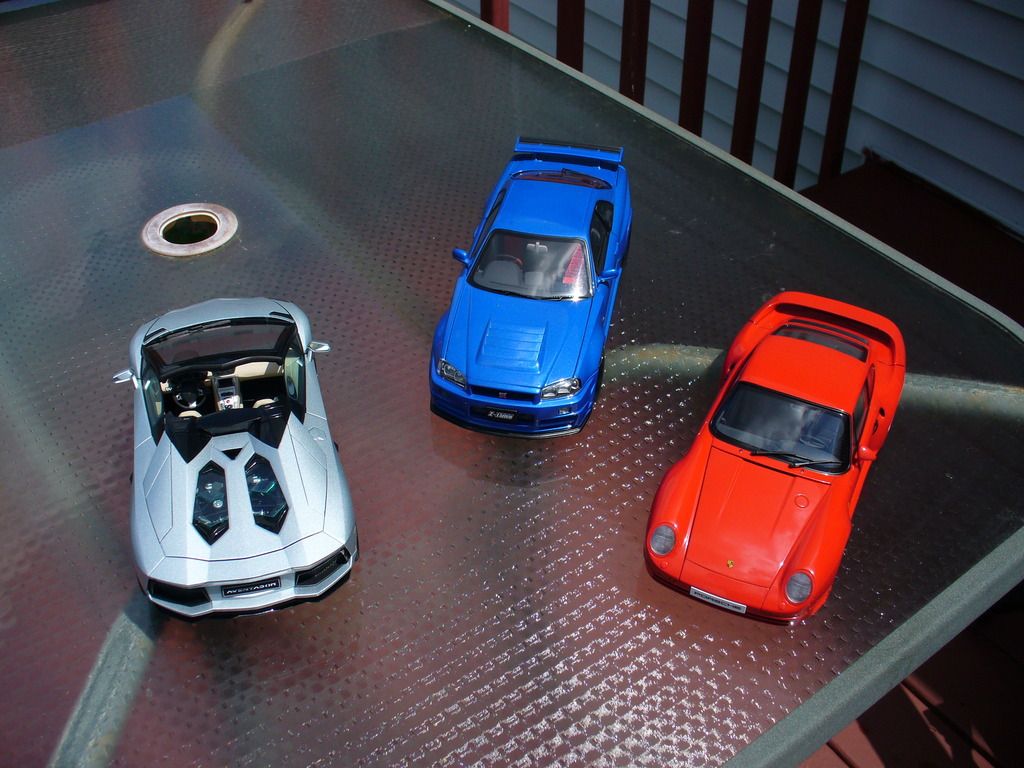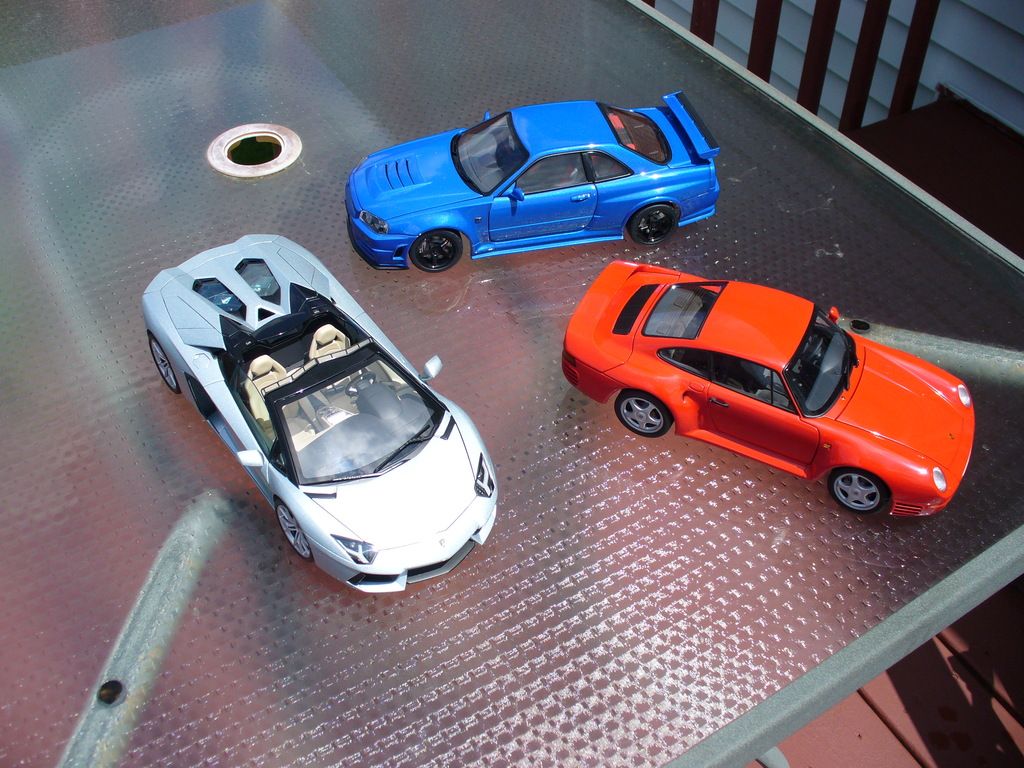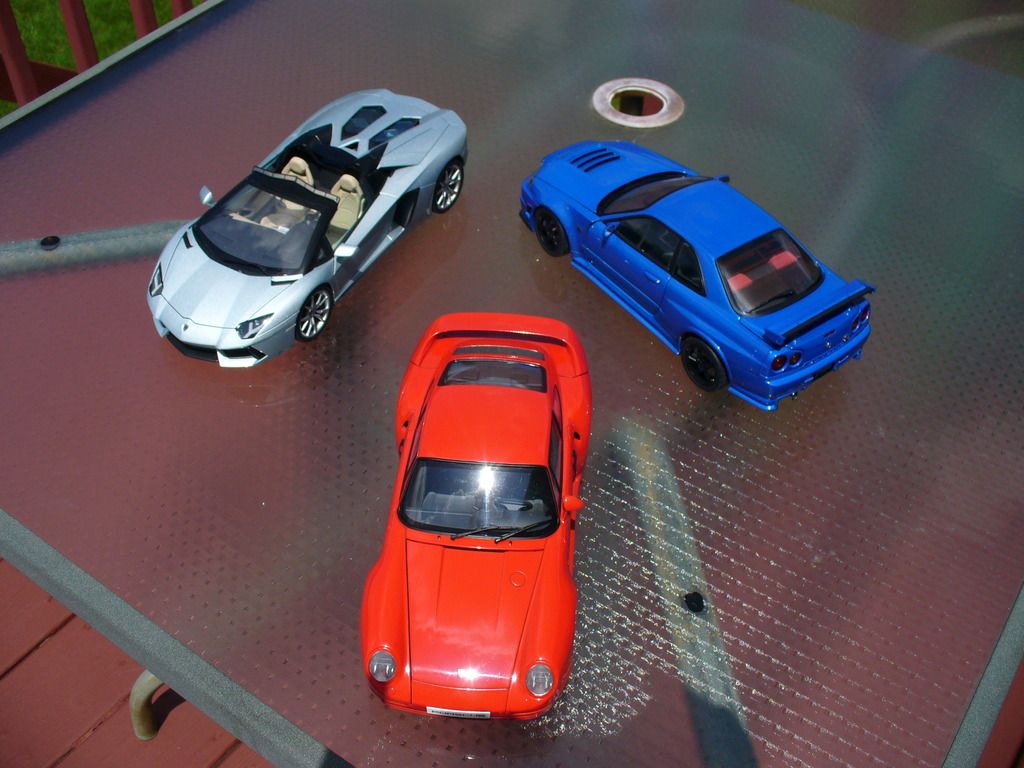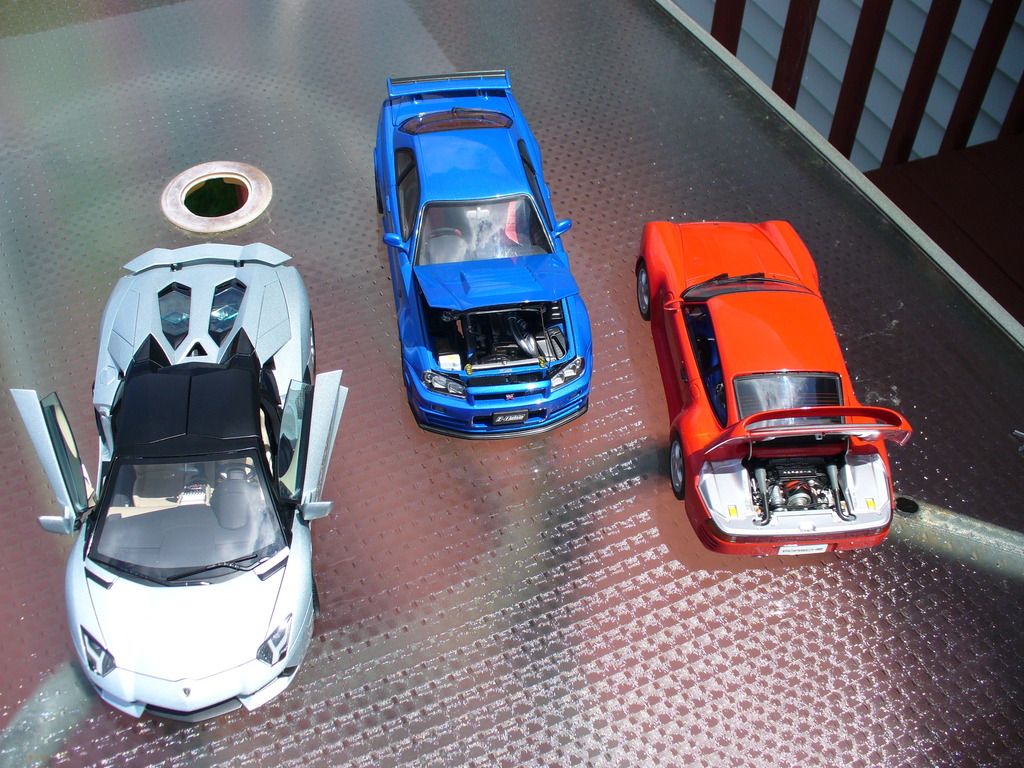 ANd for fun as always I got some other contemporary cars to the 959, think Car and Driver circa 1987!!