<{POST_SNAPBACK}>[/post][/right]
This car has always been good to me for some reason. I have more troubles with other white cars. :confused That may be because of the paint and finish on them.
This car is a Maisto 1:18. I think the fact that it does not have a particularly glossy finish is a good thing when it comes to photographing it. I have never had any issues with glare off it. I have used both halogen and sunlight to light it up. The results are pretty similar in my eyes.
I think the way I angle the glossy black baackground is important because that affects the way light is NOT bounced into the light meter on the camera. You can see below that it is sloped up gradually, and not at a constant slope.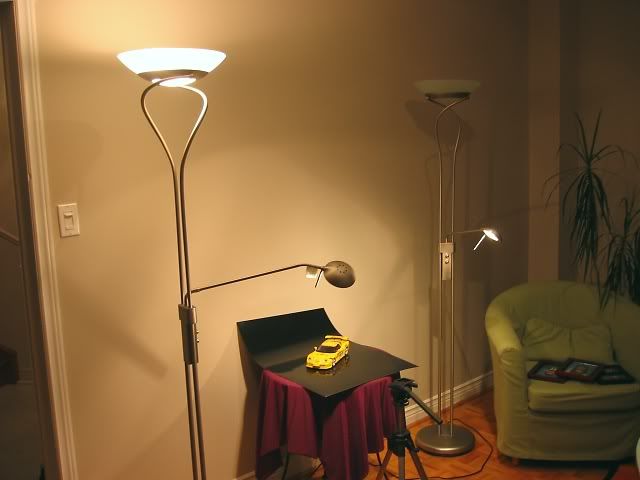 The idea is to not reflect ANY light from the halogen light back to the camera. That way, the backgroudn is as dark as possible. At the same time, the car gets all the "attention" (for lack of a better term).
Here's how things look when things are set up well.
Here's an example when it's not set up quite right and the background is too bright.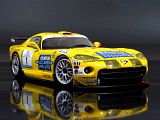 On my camera, I use spot metering (
) That seems to work pretty well for myself.
See Light Metering Post
I hope this helps you out Boedan.