Discussion Starter
·
#1
·
It was my birthday this past Friday and I received a lot of the diecast cars I wanted from my family and relatives. I only posted pictures of the more uncommon cars to save space. If anybody want to see more pictures, just let me know because I have them.
AUTOart Porschen 997 Carrera
This is a very nice car. It has a lot of detail and is a major improvement over the previous Porsches. The only flaw I can find is those hard plastic seats.
CMC Mercedes Benz SLR Mclaren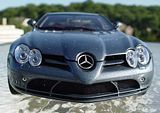 This is my first model with real leather seats and all the cool bells and whistles. This car is impressive and it is hard to believe they put so much effort into a 1:18 car. The tires are the best I have ever seen on any model car and the interior is luxury. The only problem I have is the hood doesn't close perfectly all of the time.
Kyosho BMW 3 Series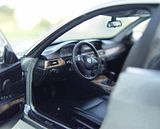 Another excellent BMW by Kyosho. The color is very unique on this car. That is pretty much all there is to say!
Kyosho BMW 5 Touring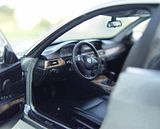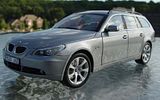 Here is another excellent BMW by Kyosho. It has the same detail as the 5 series sedan but it has a hatchback. The only thing is my hatchback doesn't stay up on its own.
Kyosho BMW X5 Facelift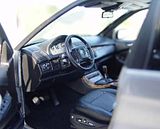 This model I am a little disappointed in. I was very excited when I saw Kyosho was releasing the new X5 because their first attempt I really disliked. To start with the good, the exterior is very nicely done. The front really captures the facelift of the X5 well. The rear would be just as nice too if only there weren't giant attachment stubs in the rear lights. The paint on mine has a lot of blemishes as well. Now we move onto the interior. Kyosho just did a little too much cost cutting for my liking. The navigation system is still from the old X5 and they didn't add the panorama sunroof. It s basically a cut and paste from the old to the new. They still didn't add any windows to it either. The best part of the interior is the wood trim. It is one of the most accurate ones I have seen.
Lane Chevrolet El Camino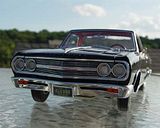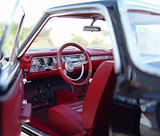 This is a very nice model as well. It is my first Lane and it definitely won't be my last. They even put the spare tire behind the passenger seat!
Yat Ming Chevrolet Bel-Air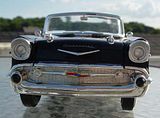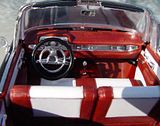 This is nice for a budget model. I like this car a lot!
The other cars I got was a Maisto Chrysler 300C, Maisto Lexus SC430 Playerz, and Minichamps Aston Martin DB9. Here is a group shot: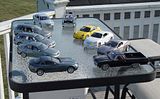 Enjoy!!