Hey people, this is the other purchase, the Maclaren F1. Gulf Livery.
I must say I am impressed with this piece, probably the best Mac I have from UT. The colour is very rich and smooth. The decals are well apllied and look very good.
Obviously it hasn't the best details as it is an old model but it is really a striking one. Very happy to have it in my collection.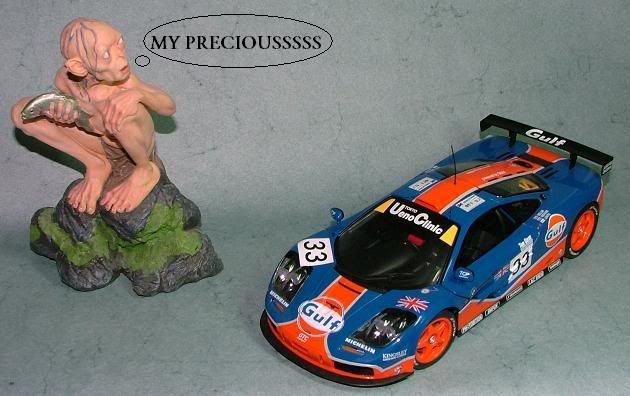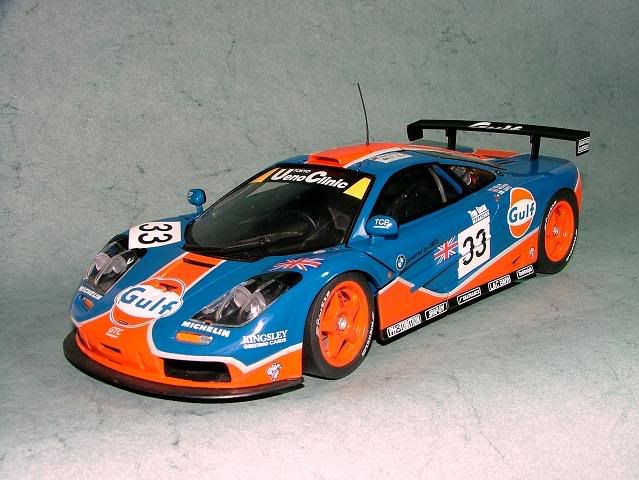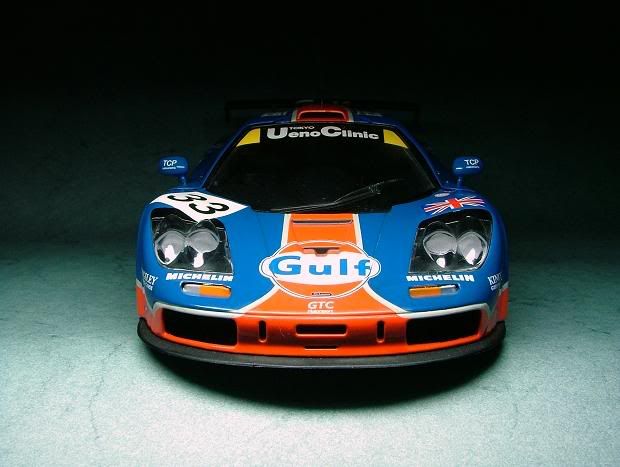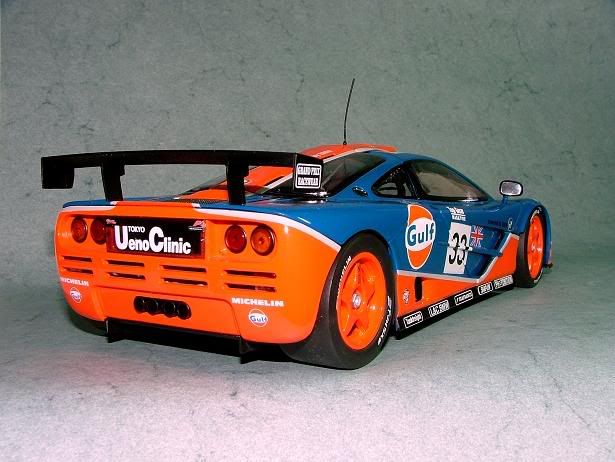 Here is a group shot of all my macs