Discussion Starter
·
#1
·
(all photos clickable for 800x530, ~120kb)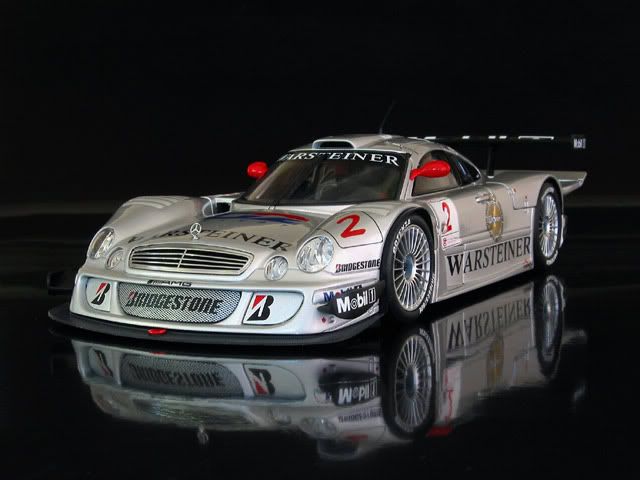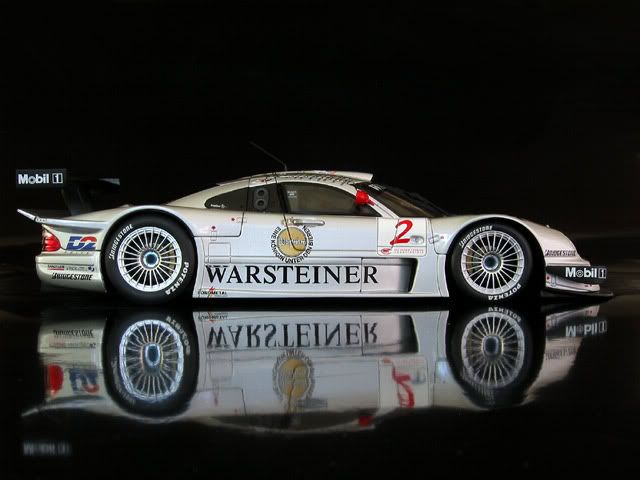 Since I first saw boedan430's photos and review on this car in
Oct. 1, 2004
I knew I had to find this car for my collection one day. Nearly one year later, I have been lucky enough to find this car AND the #35 CLK LM ('98 Le Mans) at the same time AND for a great price. :happy This is the first time I've lucked out with a diecast deal in such a big way.
As far as I can figure out, the car with this livery raced at Laguna Seca on Oct. 25, 1998. There a great
review by mbc112
where you can read more about this car. In addition, mbc112 compares Autoart's car with Maisto's.
This Autoart gem is fairly similar in quality as their #35 CLK LM. You can read my thoughts about it
on this thread.