·
They look better in real life.
Here are some photos of my new Mondo Motors Zonda F. For this re-release, Mondo really improved the exterior look of the car, there's no extra detail, but they've corrected some of their minor (but very ugly) mistakes. I sharpied the black in the wheels so that they have more depth and look more like the real car.
- Bigger wheels that fill the wells completely
- Increased offset on the front wheels so that they don't look sunk in
i.e. Much better stance
- Rear spoiler is not crooked anymore
- The windshield wiper sits much more flush with the front end
- The rear lights are all clear pieces
The doors still fit pretty bad, the interior didn't change, and the engine's still junk. There are some very faint cracks in the window glass b/c of my efforts to improve the position of the windshield wiper and the fit of the doors. However, the exterior of the model now looks much better than before, which is always good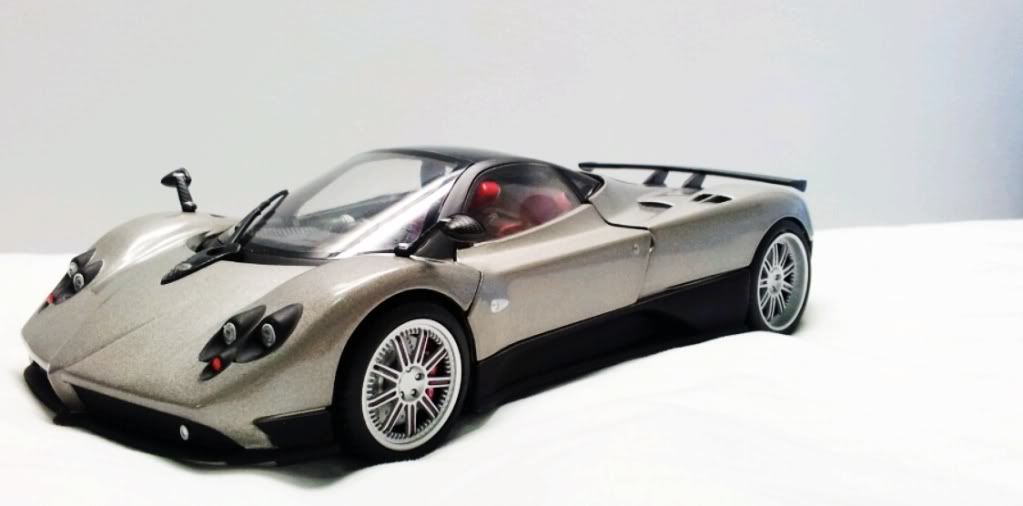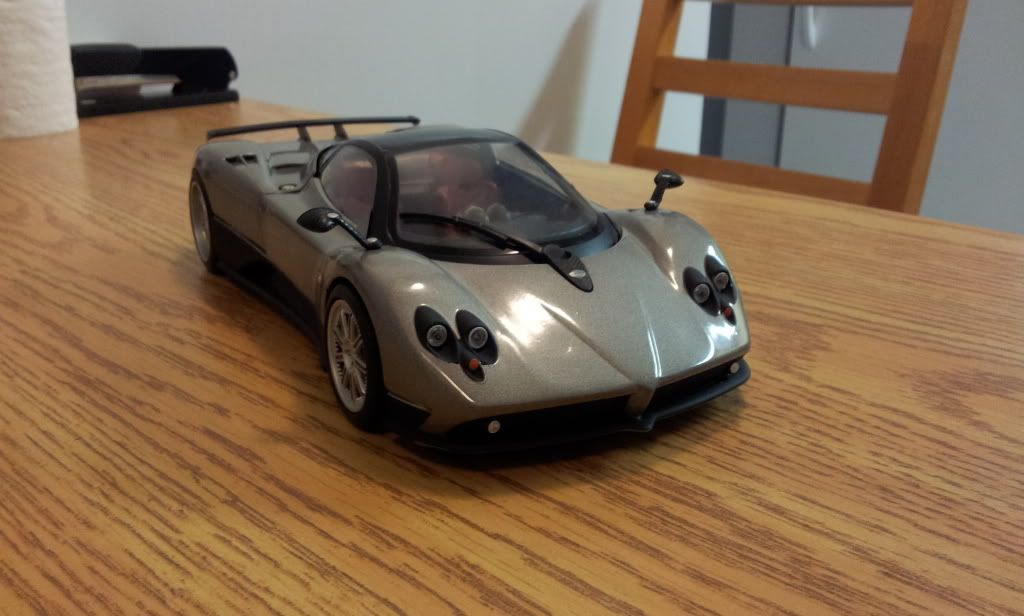 With the Audi R8, fits in much better now:
Dig up an older topic about the Zonda F (like say mac47's Zonda Comparison) and you will really appreciate the differences.
Cheers!