This is it, folks! I got this beast a few months ago, but it wasn't until recently that I had the supplies and motivation to take some truly quality pictures of it. This is the first time that I've used lighting other than the bulbs in my ceiling fan and a background. After I took the shots, I touched them up using my camera software to maximize the impact they'll make.
So now I present to you my first GMP - the 1972 Pontiac GTO (#2033 of 3,996)!!! :woohoo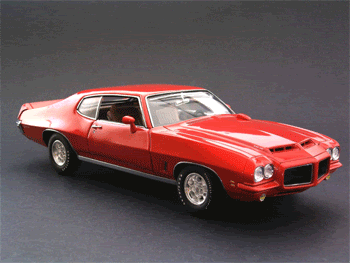 I call this my "LUW shot." :giggle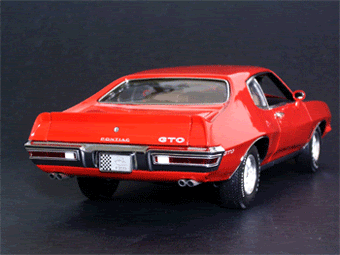 And finally, my favorite one of all, shrouded in shadow... :cool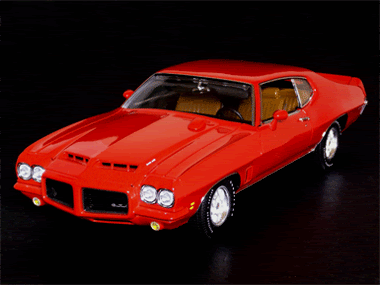 EDIT: I'm very sorry to edit your post, but please read this notice. Kindly keep picture dimensions within 640 x 480 pixels and with a maximum file size of not more than 55 KB. Thanks for your cooperation!